These mini bell pepper pizzas are a low carb, low calorie, high fiber, keto friendly (if thats your thing) snack or can be made into a meal is the perfect pizza alternative!
Bell Pepper Pizza
We all know that I have a special love for pizza. But, when it comes to pizza I am very very fussy about what kind of pizza I enjoy. Firstly, my pizza has to be a thin base with loads of tomato paste and cheese. I have never been a fan of thick based pizzas, and there is just something about the crunch of biting into a thin based pizza!
I have many series of different pizza variations, and love playing around with different types. This low carb, low calorie pizza alternative honestly tastes SO good it would actually surprise you!
The sweetness of the bell peppers, the crunch and the added fiber. This is honestly my new favourite pizza hack and it is SO quick and easy to make.
Keto Pizza Recipe
Now we all know that I am not the biggest keto fan ( I love my carbs) hahah! But a lot of you have been asking me lately if I have any kept recipes! This low carb pizza recipe is a delicious quick and easy meal or snack! No need to sit there making a dough! This is an ideal quick recipe that you need NO PREP for (my kind of recipe) and all you have to do is throw all the ingredients together and BOOM! You have the best kept pizza recipe: bell pepper pizzas!
Volume Eating
If you want a normal slice of pizza, have it! Every Friday I get a thin based pizza from my local Italian pizzeria down the road and eat every last bite with 0 guilt! But, if you're looking for something with a little more fiber, easy to make yourself and gives you MORE VOLUME, I strongly recommend these bell pepper pizzas!!!
How to make bell pepper pizzas:
Step 1: Slice and prepare your peppers
Take your bell peppers ( I get traffic light coloured ones because they are just so cute!). Slice them in half and take the seeds out.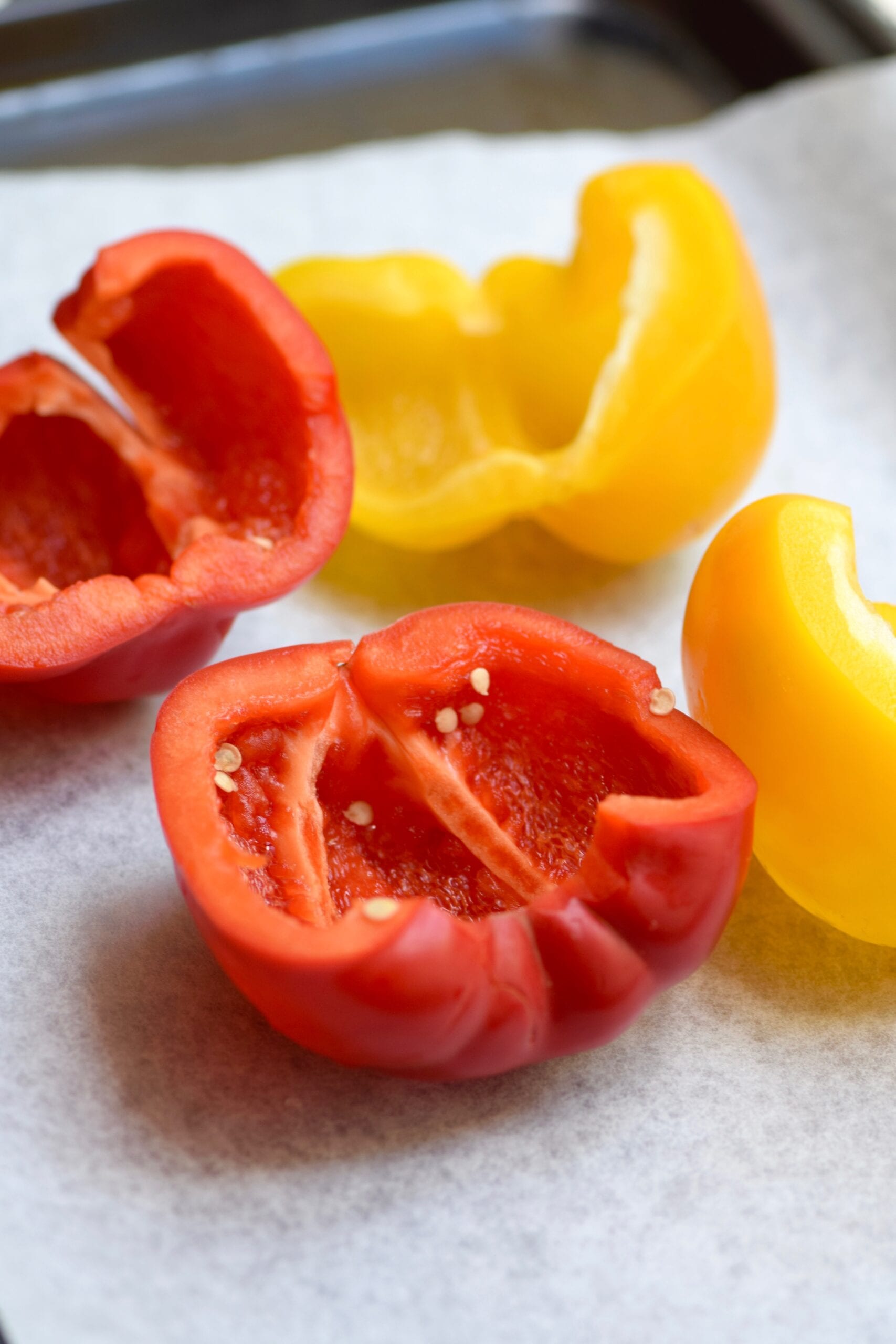 Step 2: Add your toppings
Add you crushed tomatoes of choice! I get this delicious one that comes with herbs in it and it is just so bomb. Top with some grated cheese of choice, oregano and crushed garlic (YUM!)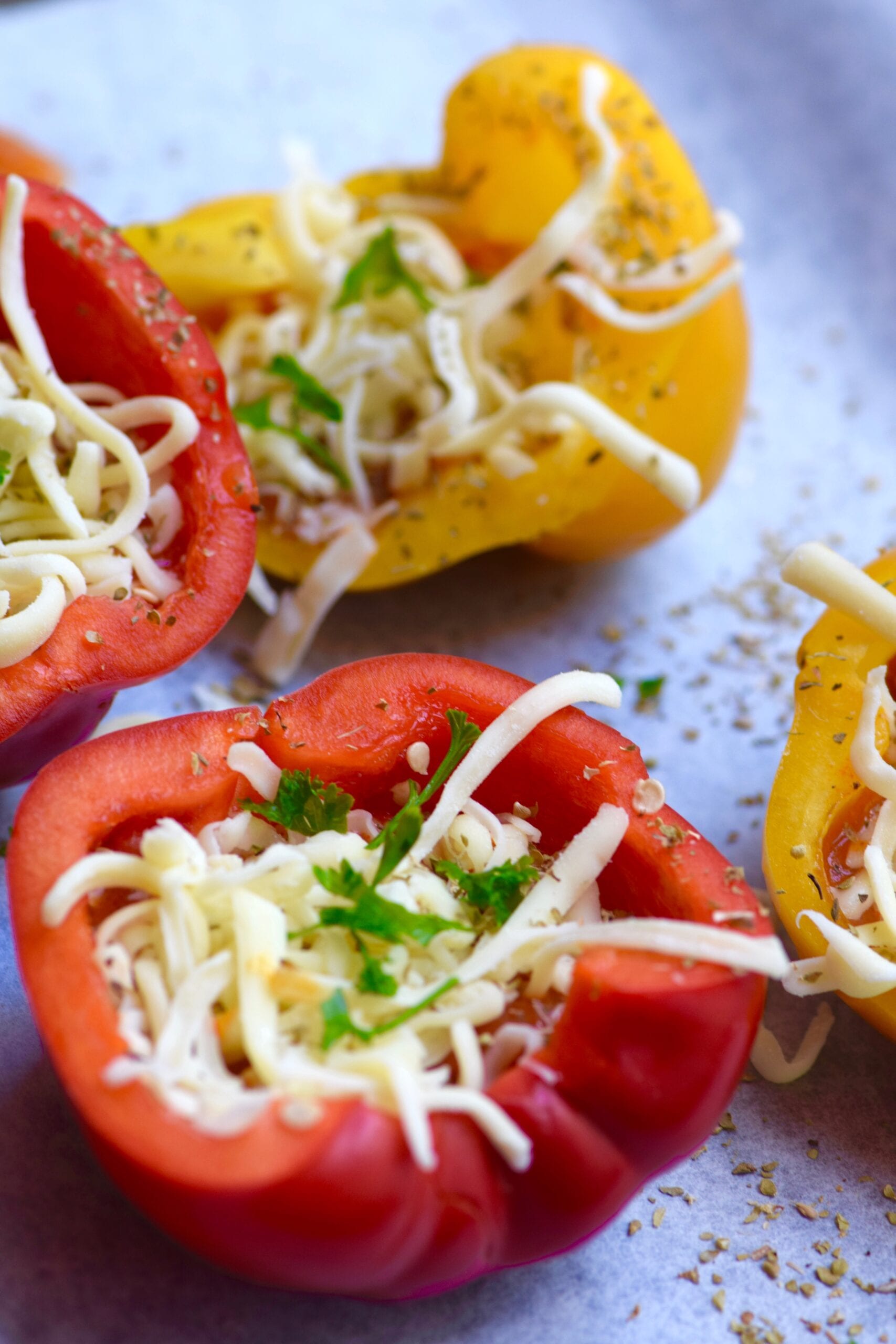 Step 3: Bake your pizzas
Bake in your air fryer at 200 degrees celsius for 4-5 minutes until cheese has melted! You want the cheese to be melted, and the pepper to still retain some of it's crunch!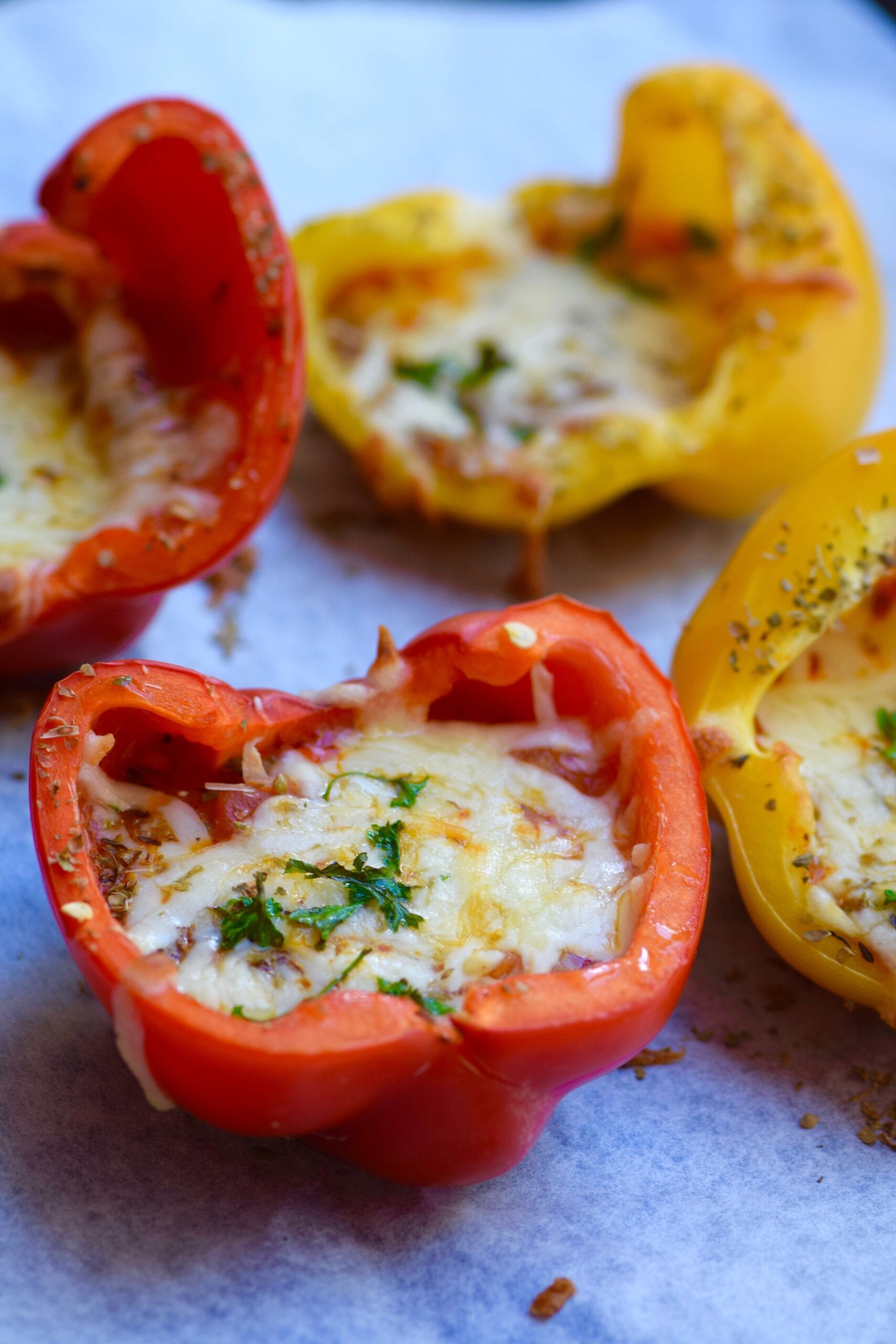 Serving Suggestions:
Eat immediately! You can enjoy these as a lunchbox snack, but i personally prefer it when the cheese is melted and it is super cheesy when you bite into it!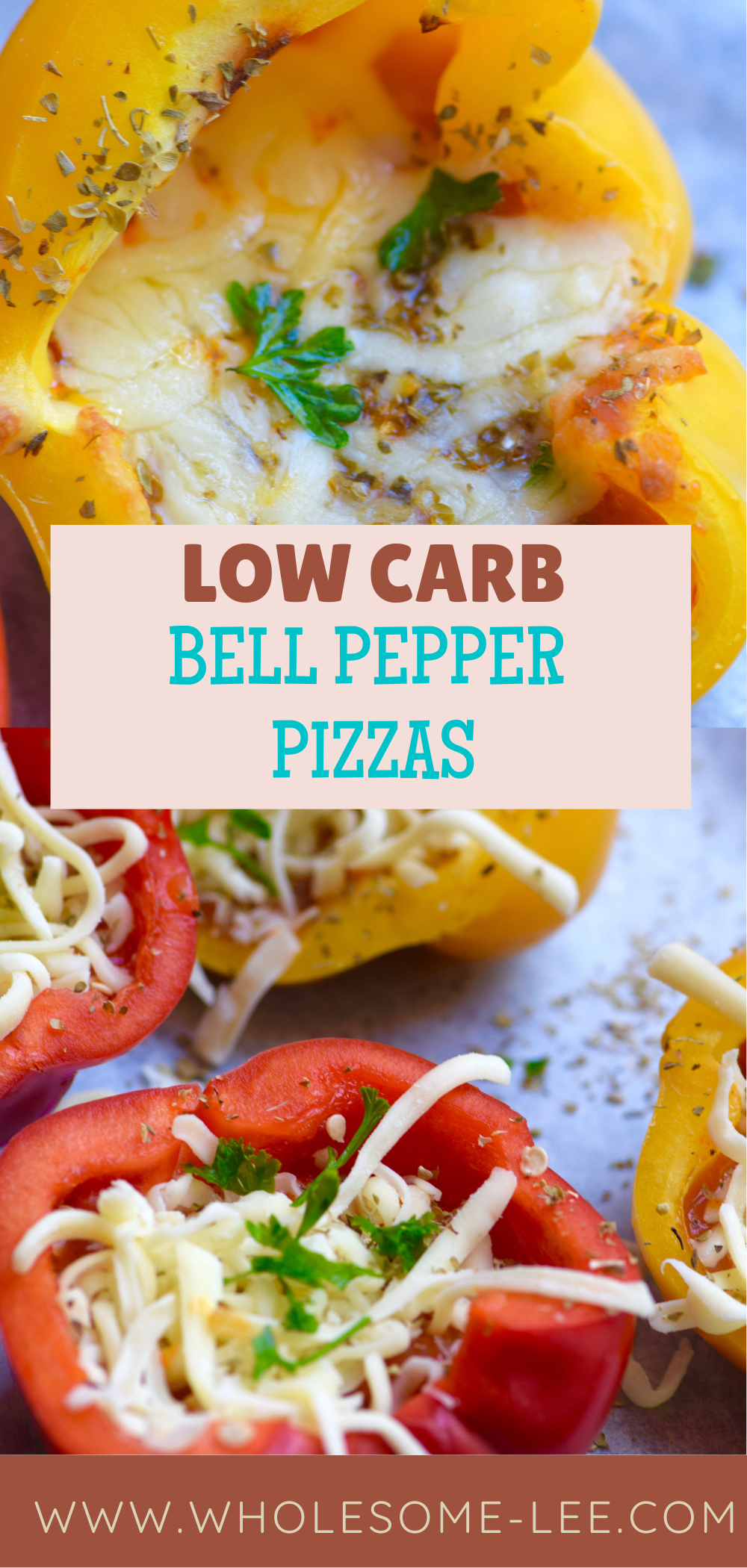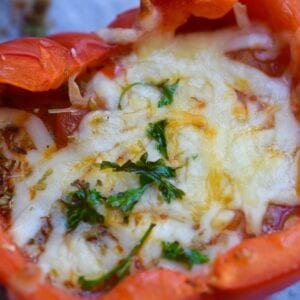 Bell Pepper Pizzas
Wholesome Lee
The most delicious 3 Ingredient low calorie pizza alternative! This recipe is low carb, keto friendly, gluten free and high in fiber! The most delicious snack that is so quick to make
Ingredients
2 Bell peppers
30g Mozzarella cheese Or cheese of choice
4 tbsp crushed tomato
Sprinkle of oregano
Sprinkle of crushed garlic
Instructions
Preheat your oven to 180 degrees celisus. Line an oven tray with some baking paper.

To prepare your bell peppers, slice your peppers in half and remove any seeds. Top your bell peppers with 1 tbsp crushed tomato, cheese, oregano & garlic

Bake in oven for 5 minutes or until cheese has melted