The most delicious low carb cauliflower fried rice! If you love volume eating recipes, I have a whole BONUS recipe volume eating book in my Drop It For Life Academy!
Cauliflower Fried Rice
I absolutely love fried rice. Growing up with a Taiwanese background, my dad would always make fried rice. Sweet, sticky, salty. Honestly it is just SO delicious! I wanted to re-create one of my childhood favourites, and wow did it deliver! It is honestly SO delicious. The cauliflower comes out slightly crispy, and I honestly think that I even prefer it to normal fried rice. This is of corse a one pan recipe and is super quick and easy to make!
Low carb Lunch
This is currently one of my favourite lunches to make! Like you all know, i'm not really about that low carb life but honestly this just tastes soooo good that it lets me save those carbs for other things! All I do is throw all the ingredients in a pan, and it is ready! If you want to add a little more protein, I like to add chicken, beef or tofu! If you are confused with how much protein you should be eating, I teach it in my Drop It For Life Academy!
How to make cauliflower fried rice:
Step 1: Add your ingredients into a pan and stir fry.
All you have to do is add the ingredients in the order described in the method and you're done! This cauliflower fried rice is honestly that easy!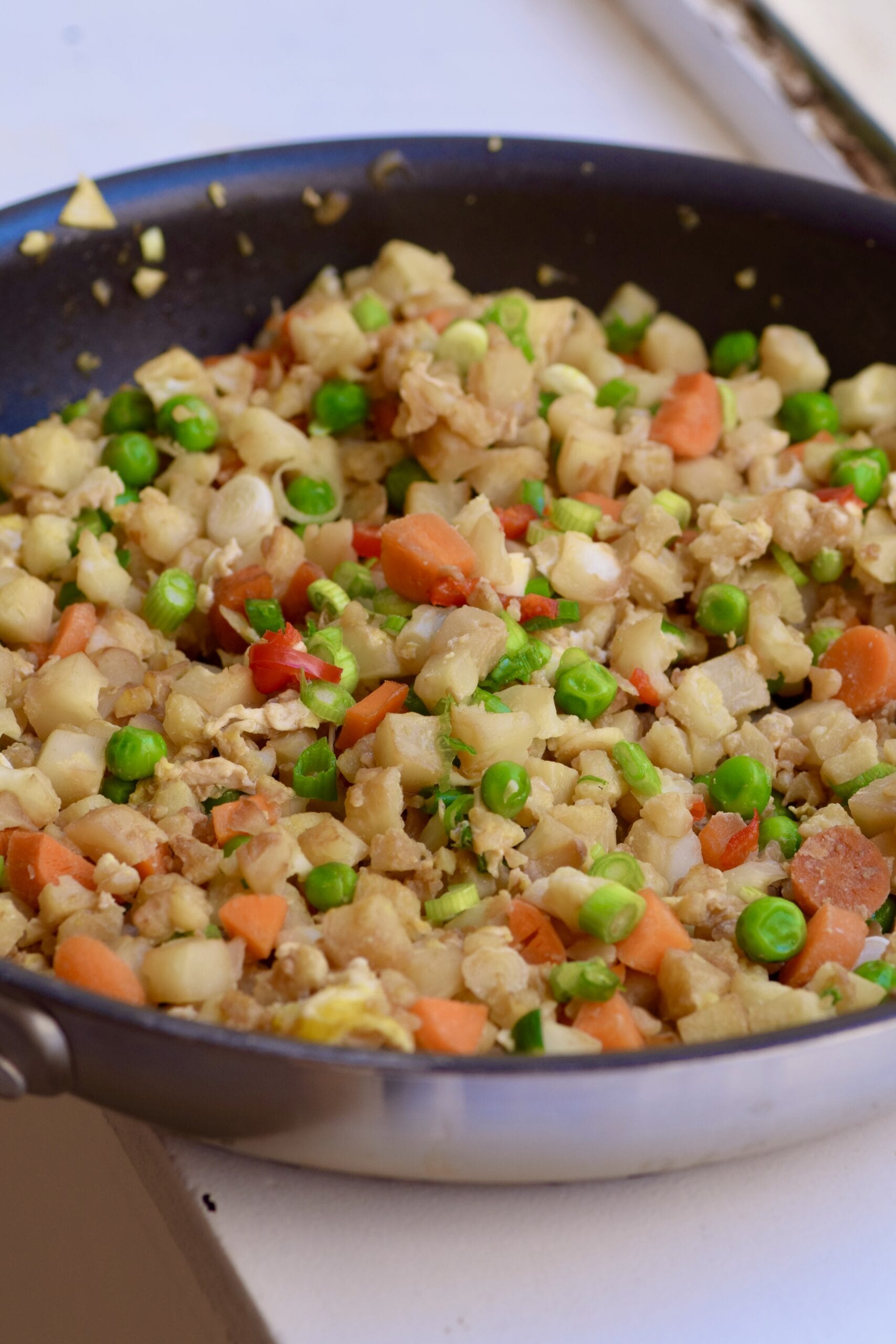 Step 2: Add your toppings
Top with some fresh spring onion if desired.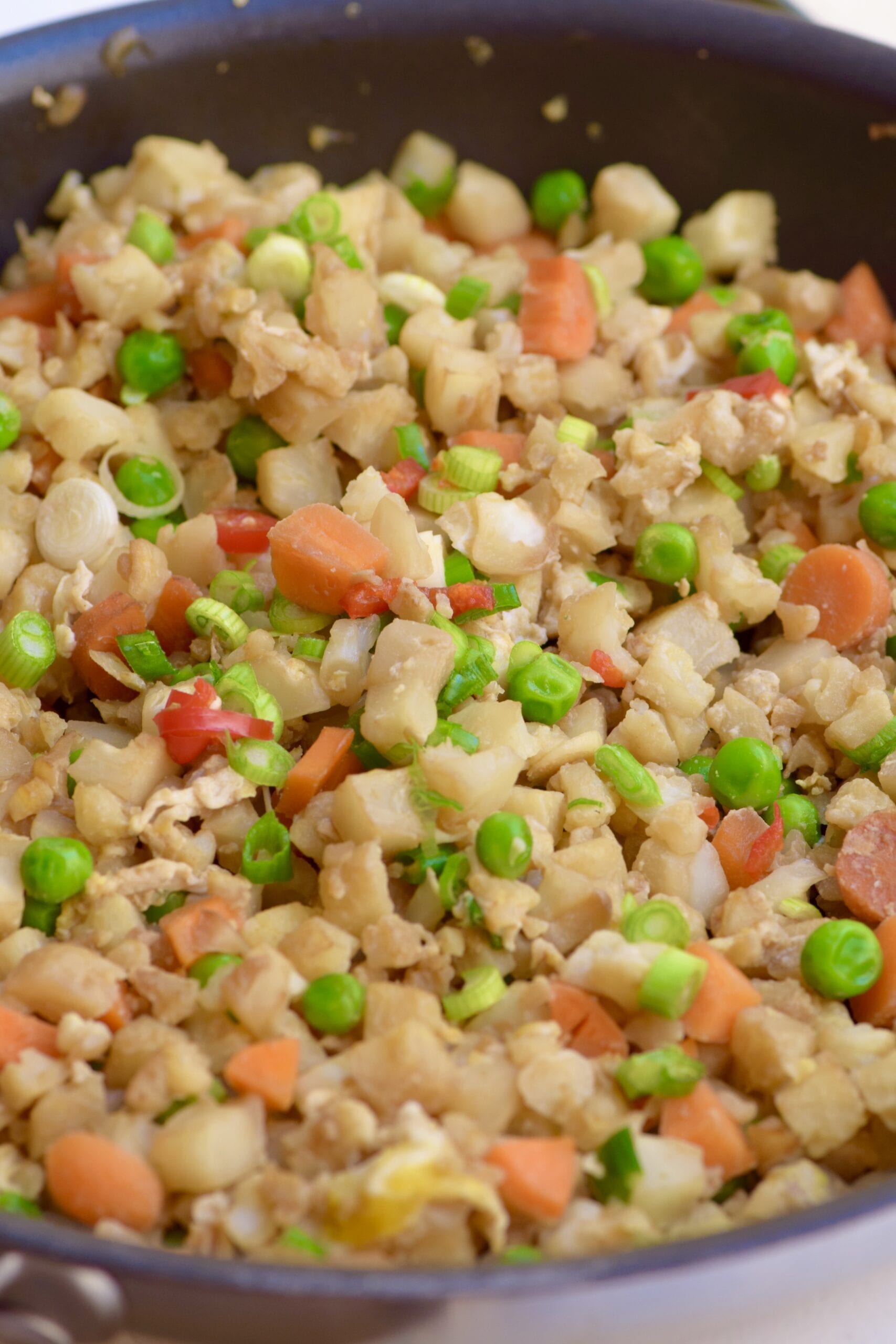 Serving Suggestions:
Eat immediately! You can store this in an airtight container in the fridge and have it the next day.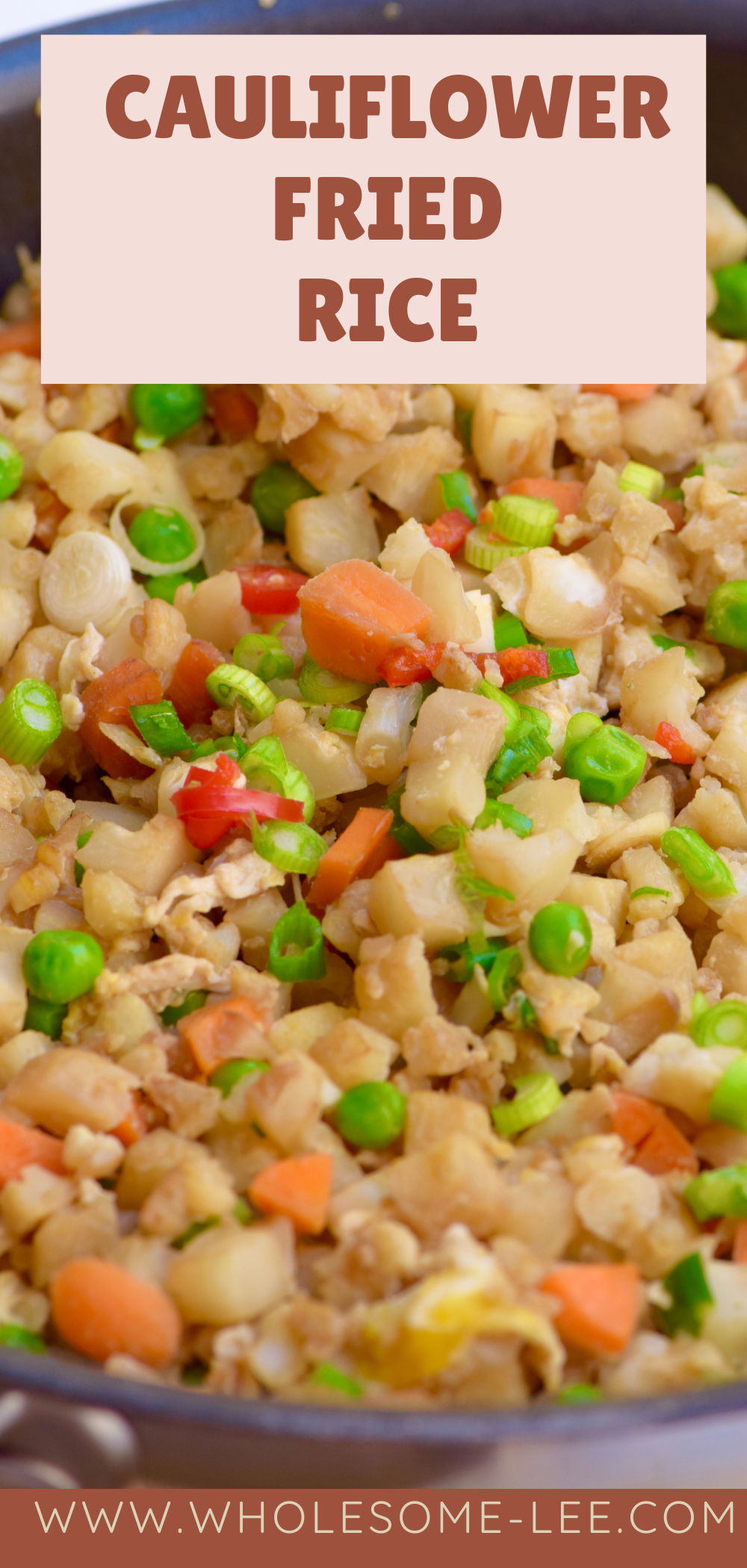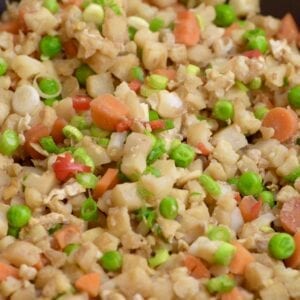 Cauliflower Fried Rice
Wholesome Lee
The most delicious low carb recipe idea!This one pan cauliflower fried rice is an absolute flavor sensation!
Ingredients
3 cups cauliflower rice 321g
½ cup peas 73g
½ cup carrots 61g
1 tbsp sesame oil
2 tbsp teriyaki sauce
1-2 crushed garlic cloves
4 tbsp sliced spring onion
Instructions
Heat your oil in a non stick pan on medium heat. Add your crushed garlic and cook for 1 minute.

Add all your cauliflower rice, peas & carrots. Stir fry until cooked through.

Crack in your egg and add your teriyaki sauce. Scramble it into the mixture and allow it to cook through.

Top with your sliced spring onion and enjoy!
Nutrition
Calories: 378kcalCarbohydrates: 38gProtein: 18gFat: 19gFiber: 11.9g