By far the quickest and easiest wrap to make! This is low carb keto wrap is only 2 ingredients, takes a few minutes to make and is absolutely delicious! It has no flour, and is perfect if you're looking for a high protein wrap alternative.
High Protein Keto Wrap
So we all know that I absolutely adore carbs, but lately I have had a lot of requests for low carb or keto recipes. I'm not one to turn away anything high protein, and these wraps honestly blew me away. It seems so simple, yet they are SO easy to make.
Also perfect for my gluten free gals out there, as it has no flour!
The trick with these is to have a good non-stick pan. You could use a little oil spray, but mine does not need. This recipe is for a single serving and is honestly the best!
2 Ingredient Wrap
The best part about this recipe is that it is LITERALLY 2 ingredients. You know those recipes where you get all excited to make them, then you suddenly see the long ingredients list and get put off? Yeah , I hate those! 
You could fill your wrap with any fillings of choice, but I did this 4 fold hack and filled mine with mozzerella, feta, mushrooms and peppers! It was honestly SO good and I make it almost every week!
How to Make the High Protein Keto Wrap:
Step 1: Blend your eggs and spinch
In a high speed blender, combine your eggs and spinach.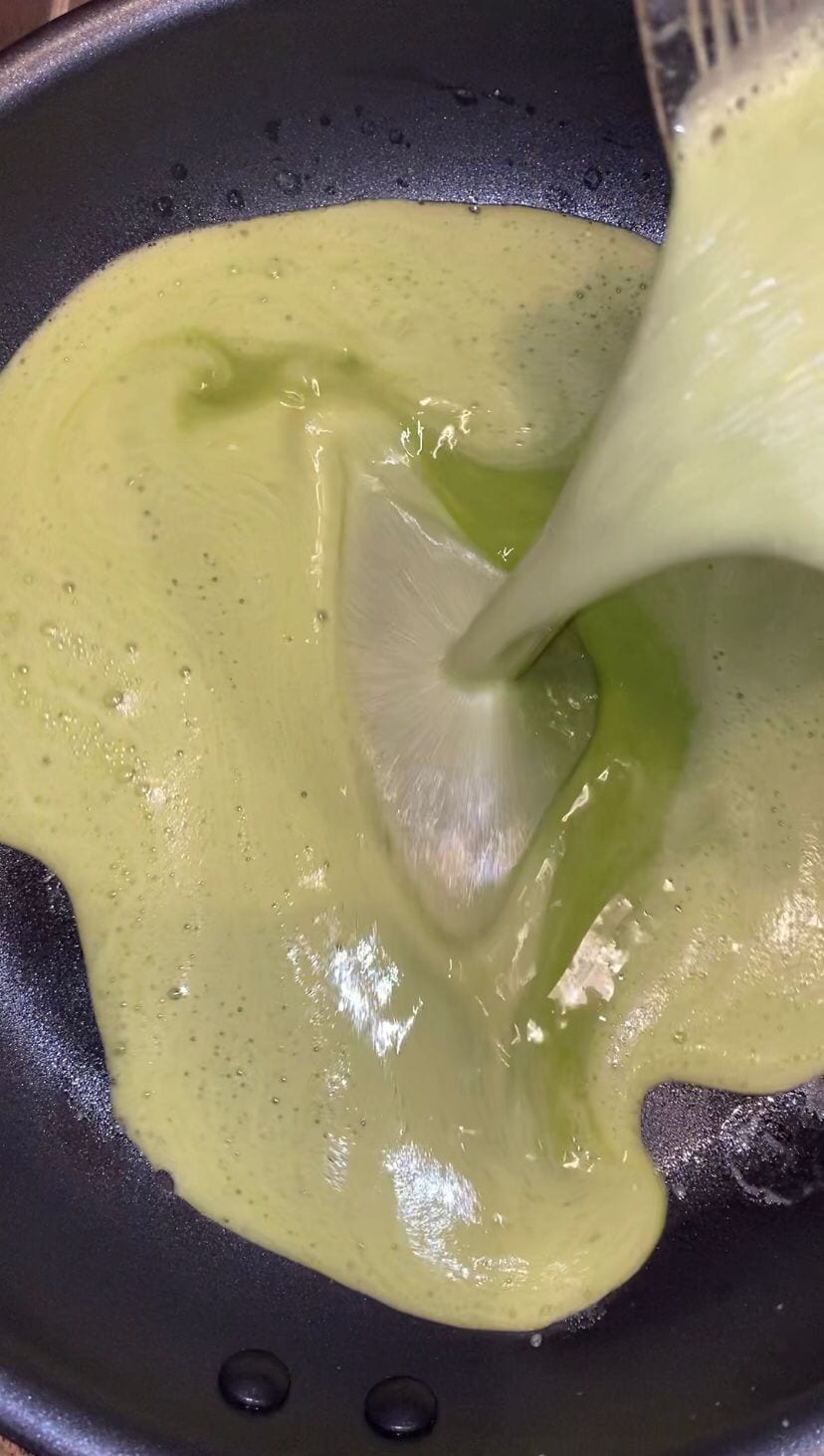 Step 2: Cook on a non-stick pan
Pour your mixture onto a non-stick pan ( you can line it with oil spray). Cook on a medium heat and allow the wrap to bubble. Once cooked through, you can flip it or place on a plate.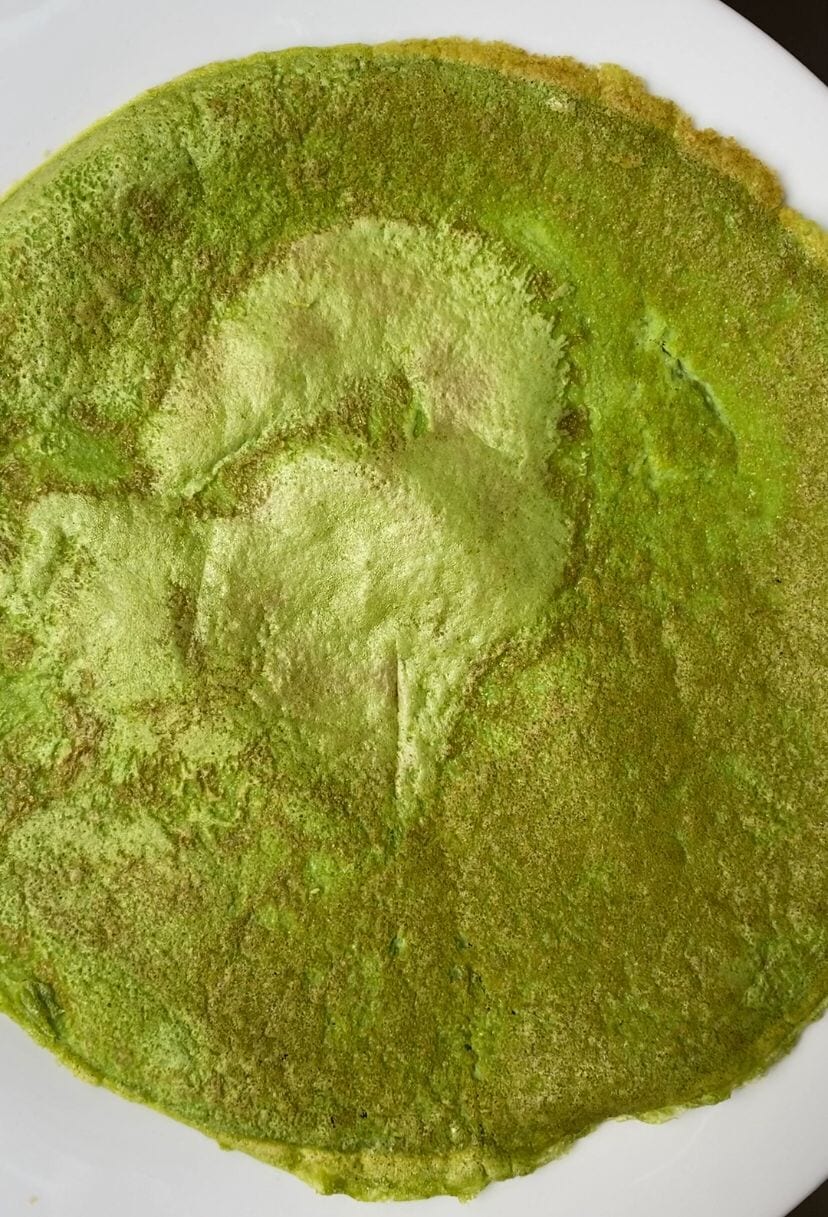 Step 3: Fill with toppings
Fill with your favourite toppings of choice and roll it into a normal wrap or you can do the 4 topping method.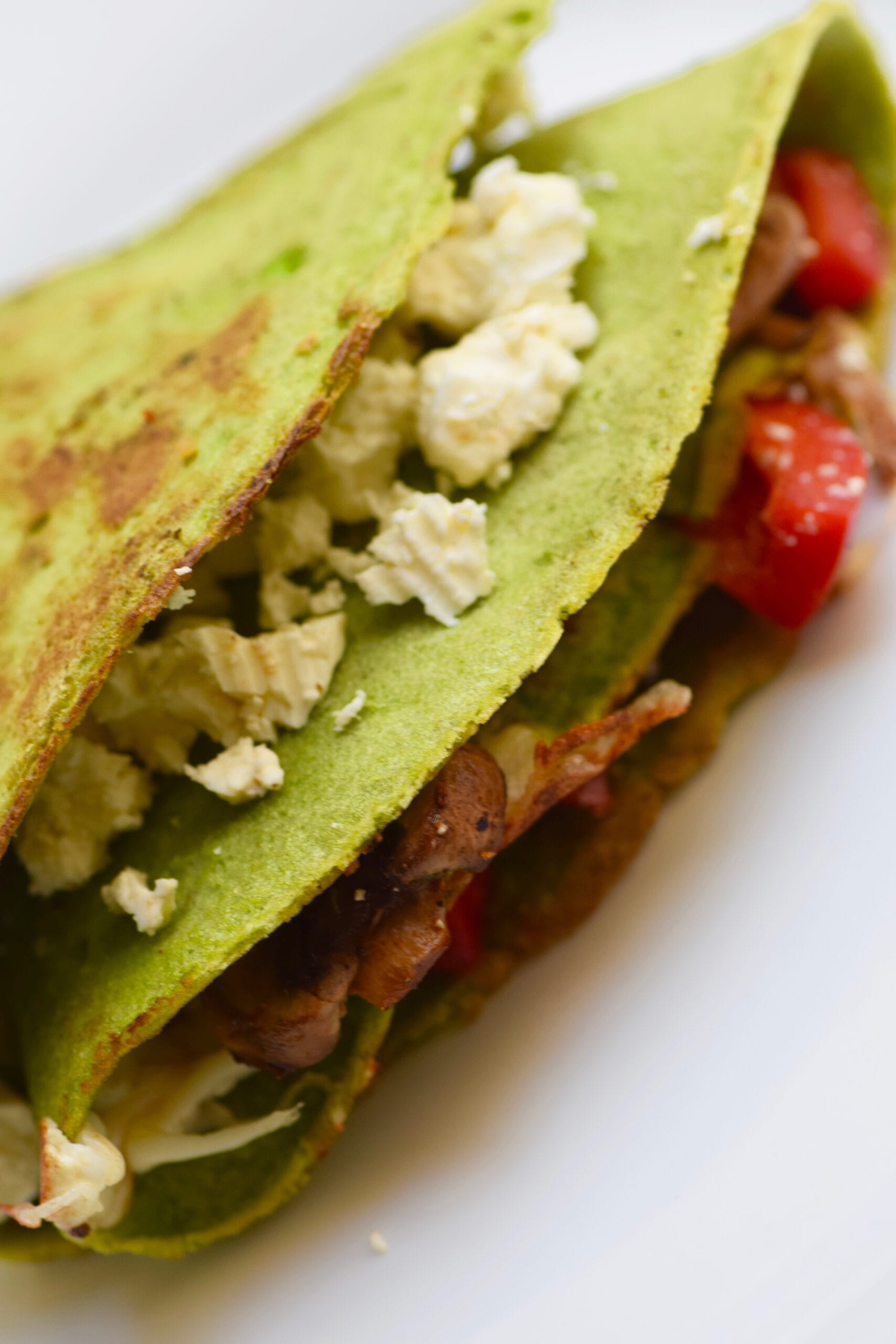 Serving Suggestions:
Eat immediately! These store well in an airtight container in the fridge.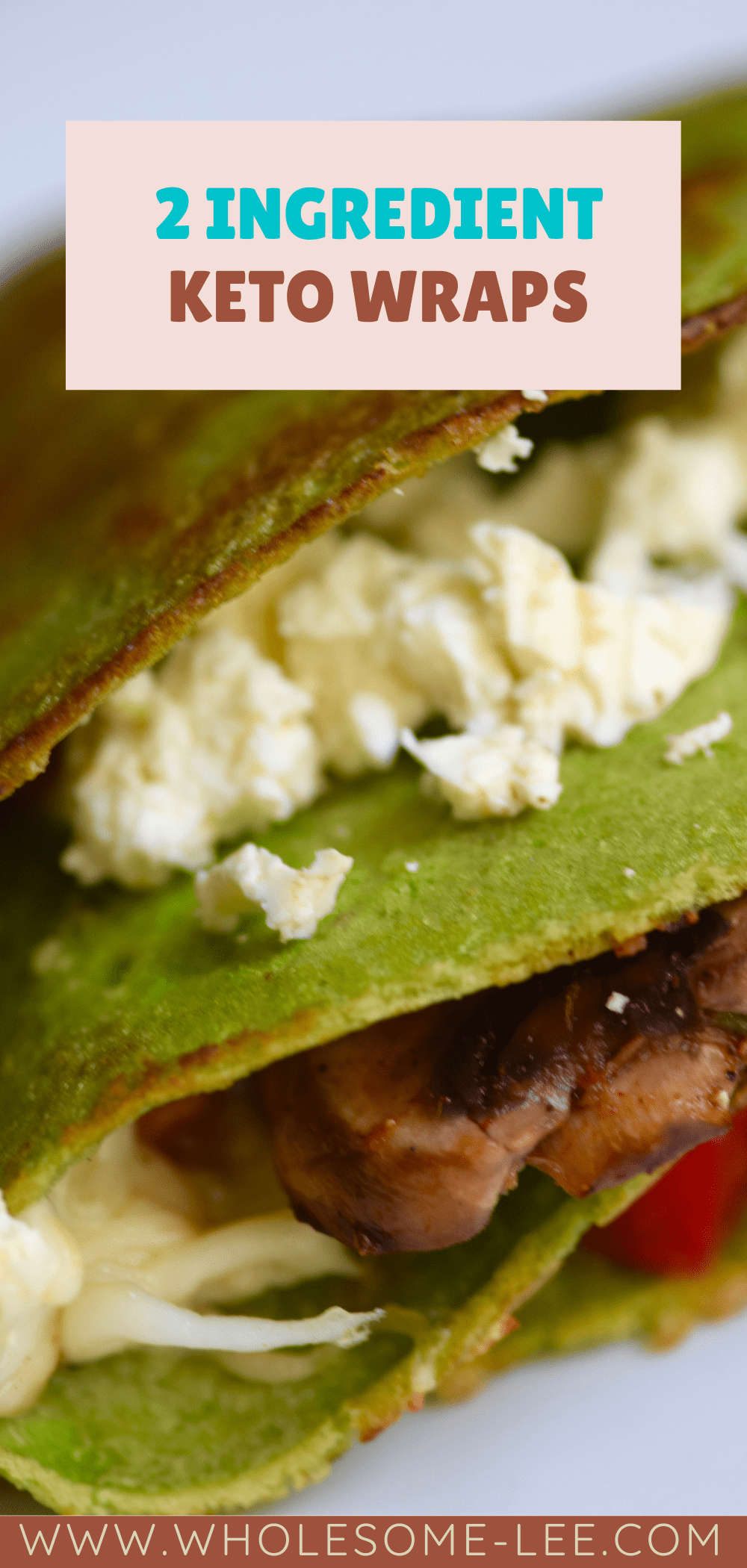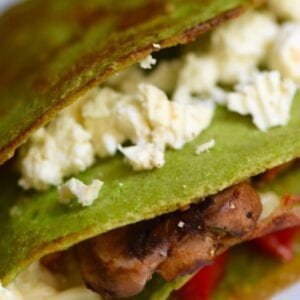 High Protein Keto Wrap
Wholesome Lee
The most delicious 2 Ingredient high protein low carb keto wrap! This is perfect as a snack or meal, and you can fill it with any fillings of your choice! A versatile and delicious 5 minute wrap recipe!
Ingredients
3 eggs 185g
1 handful spinach 7,5g
Instructions
Blend your eggs and spinach in a high speed blender.

On your stovetop, heat a non stick pan on medium. you may want to spray your pan with oil spray to ensure it does not stick. Pour your blended spinach and egg mixture inside and allow to cook until little bubbles start to appear.

Flip your wrap over and let it cook for a few minutes on the other side

Take off heat and plate up. Fill with toppings of choice & enjoy!