Seeing as you all love my volume eating hacks, I have decided to dedicate an entire blog series to it, with all recipes included! This will not only help you all find it easier (no need to scroll through my IG feed)
Now, I have always been one for Twix, and don't get me wrong you can absolutely enjoy your Twix if you prefer! But, on days when I feel like one twin bar won't cut it (I have a pretty big sweet-tooth, so this is not totally uncommon at all). This Twix popcorn is just a great volume eating hack, that gives you more volume for less calories!
It is also much higher in FIBER than a normal Twix bar. Why is the fiber content important? Fiber has been shown to keep one full for longer, with less calories! This is because it takes longer to digest.
This Twix popcorn is the PERFECT example of a high fiber, low calorie volume eating snack! It is super quick & fun to make, and I highly recommend you give it a try!
Step 1: Air pop your popcorn
I air pop my popcorn in the microwave by placing the popcorn kernels in a microwave safe bowl, and covering it with a plate. I then microwave on high for 3-5 minutes until all the kernals have popped! *caution: the bowl will be piping hot when you take it out. Be sure to use oven mits when removing from the microwave and taking off the plate covering!
You could also do the same mehod using a brown paper bag! Simply place your popcorn kernals in a brown paper bag and fold down the top. Microwave on high for 3 minutes and tadaaaa!
I have also experiemented making air popped popcorn in the airfryer, you can check out my video here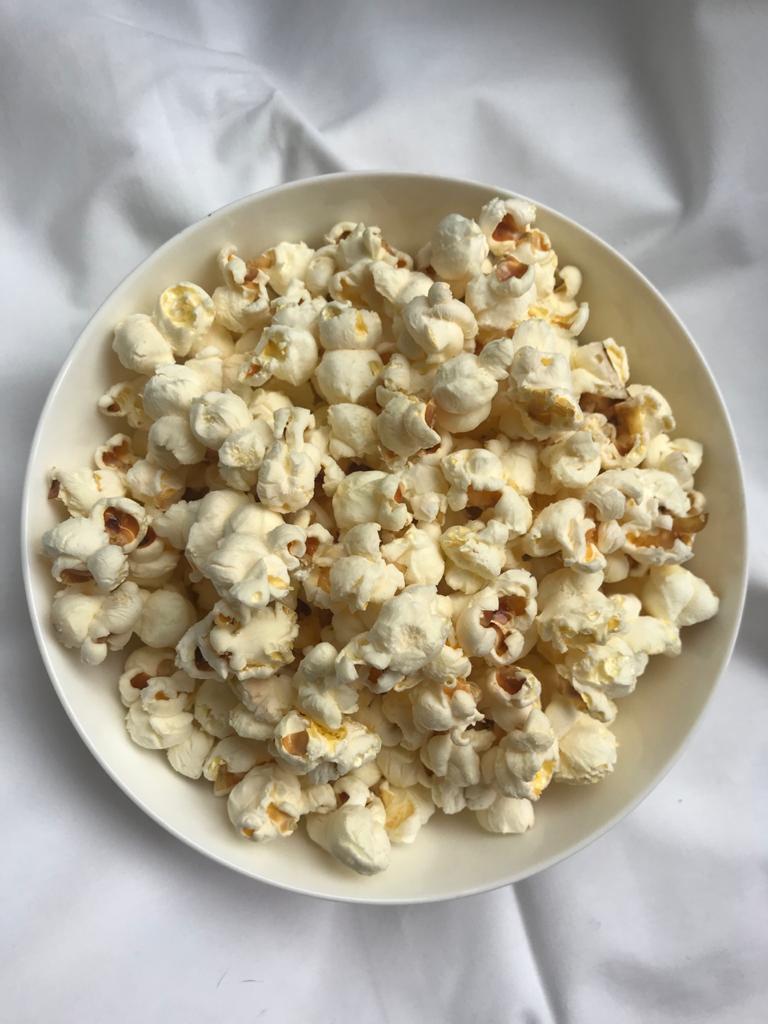 Step 2: Make your caramel Twix popcorn topping
Ooozing caramel is probably one of my favourite things to eat. WhenI was a kid, I would actually pick caramel flavor over chocolate (can you believe?!). These days I wouldn't take it that far, but I can absolutely appreciate a good caramel sauce!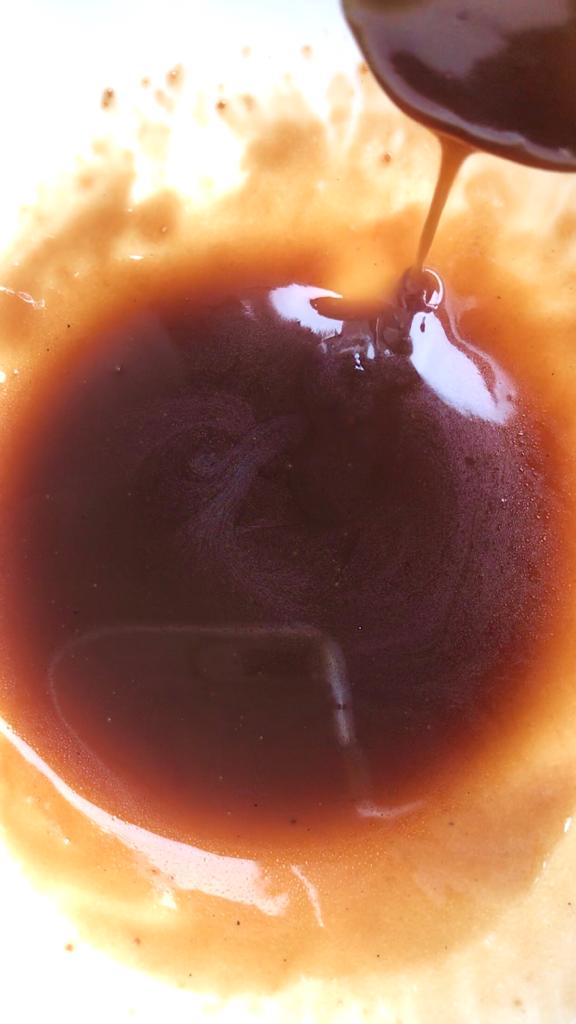 Step 3: Bake your Caramel popcorn
Now, if you're looking for a crunchy caramel popcorn, this step is honestly essential! If you don't really mind, and couldnt be bothered, you can honestly skip this step. But note that skipping it will result in soggy Twix popcorn ( you have been warned)!
Spread your popcorn out on a baking tray lined with baking paper. It's okay if your popcorn clumps a little. Bake for X minutes, stirring every 10 minutes breaking up all the clumps!
Take out and allow to cool while you melt your chocolate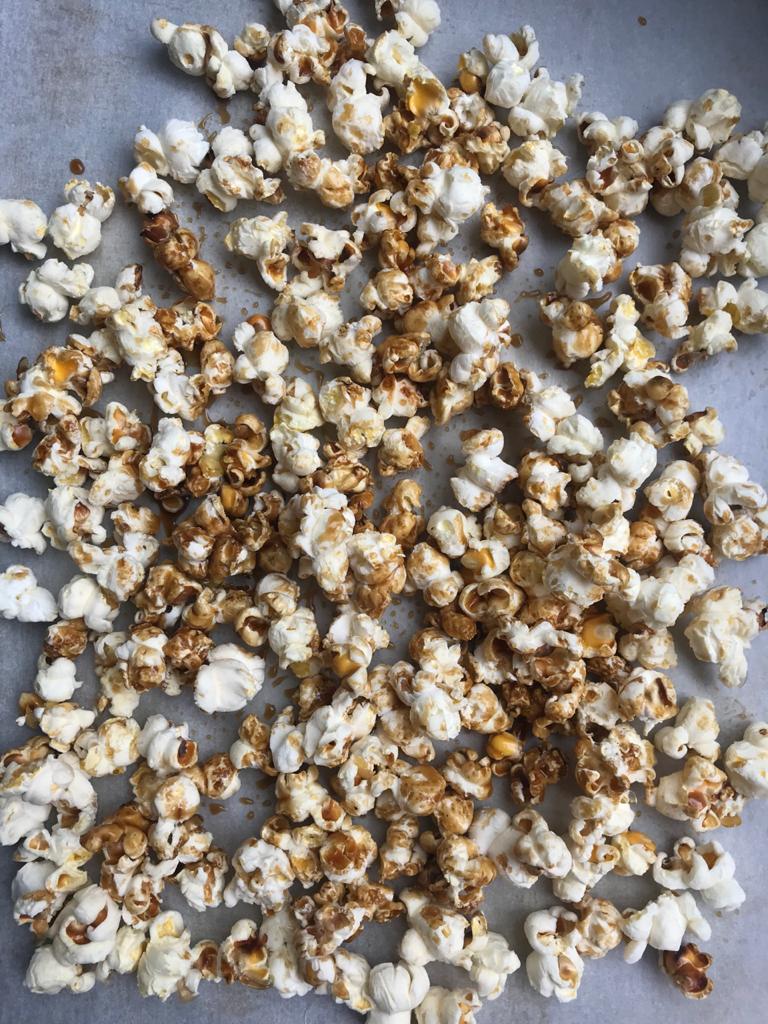 Step 4: Melt your chocolate & layer your Twix popcorn
Measure out your chocolate and microwave it in 30 second intervals. take it out and stir and repeat until chocolate has melted and it is silky!
You could also melt it in a double boiler, but I find that this is too much effort for a quick snack!
I personally use milk chocolate, but dark or white chocolate would work equally as well!
Using a spoon, make lashings of chocolate all over your caramel popcorn. Allow to cool fully before serving!
There is nothing better than having a chocolate coating on your delicious Twix Popcorn!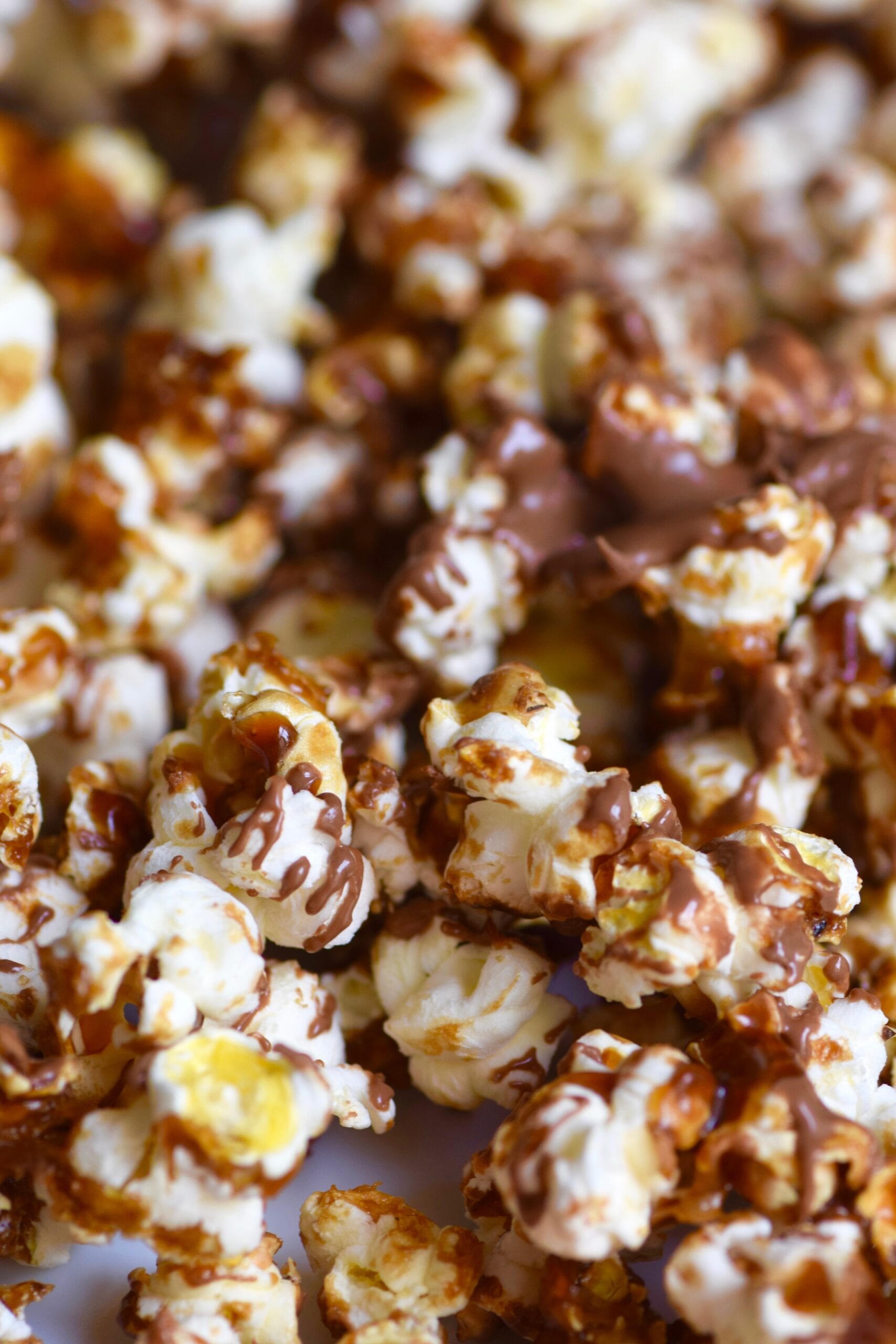 Serving Suggestions:
Serve immediately or store in an air tight container/bag for 4-5 days!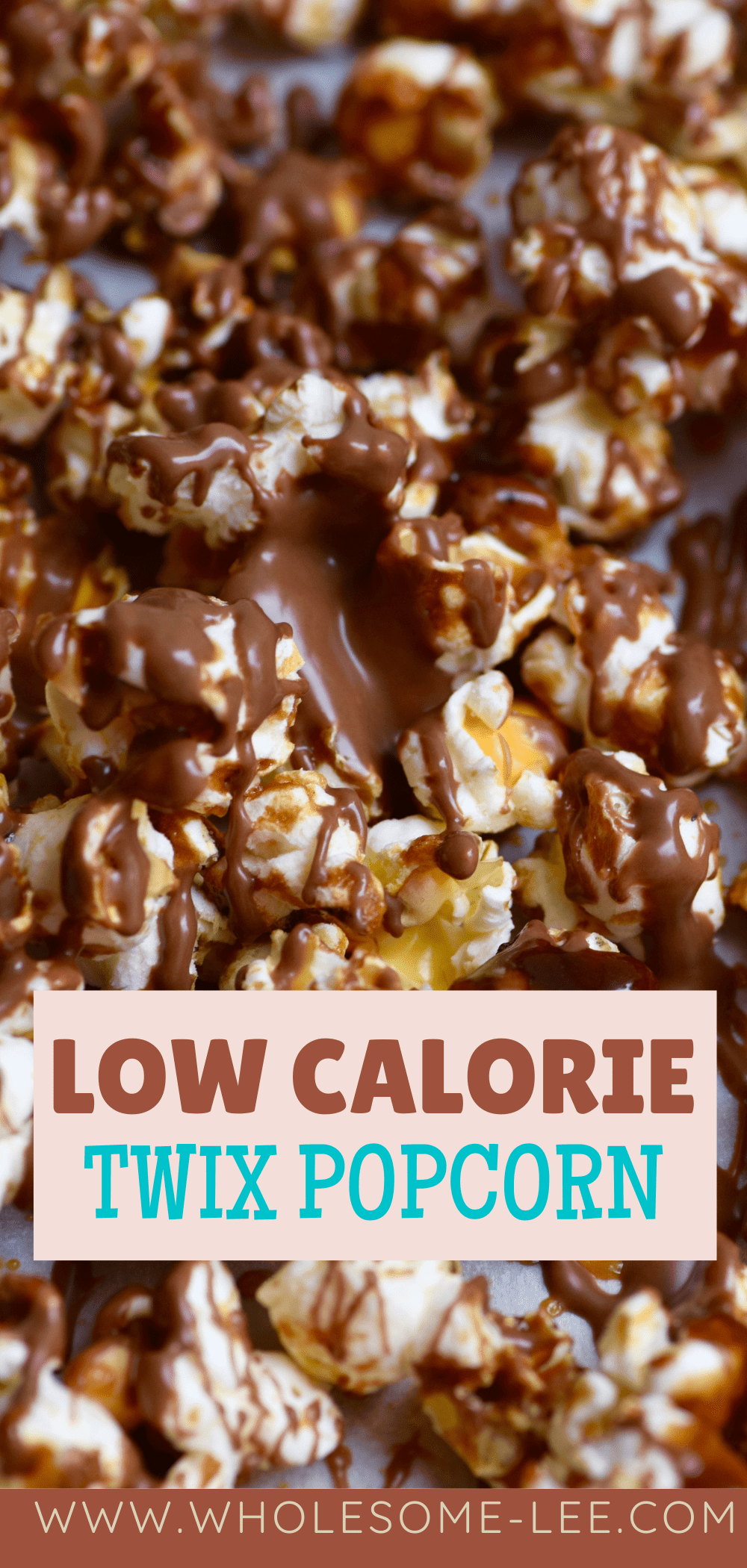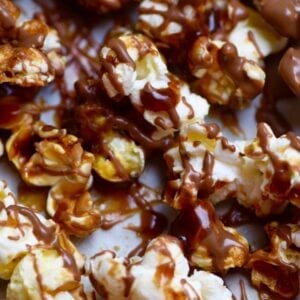 Twix Popcorn
Wholesome Lee
The most delicious high fiber snack! The perfect sweet and salty combination with a crunch. This is the ultimate sweet treat snack for any twix lover. With hints of salted caramel and chocolate- this will satisfy any sweet craving
Ingredients
2 cups air popped popcorn
2 tbsp lite coconut milk
2 tbsp chocolate of choice (20g)
Instructions
preheat oven to 180 degrees celsius and line a cookie tray with some baking paper

Place your air popped popcorn on your tray

Make the caramel by microwaving your sweetener and coconut milk for 30 seconds. Pour over your popcorn and place in oven to bake for 10 minutes.

Melt your chocolate in the microwave in 30 second intervals stirring in-between.

Pour over your caramel layer and allow to cool!
Nutrition
Calories: 180kcalCarbohydrates: 19.5gProtein: 1.8gFat: 8gFiber: 2.4g