EASY 2 ingredient flourless chocolate cakes for only 224 calories each! Ultra fluffy, and the perfect sweet dessert designed to satisfy any sweet craving!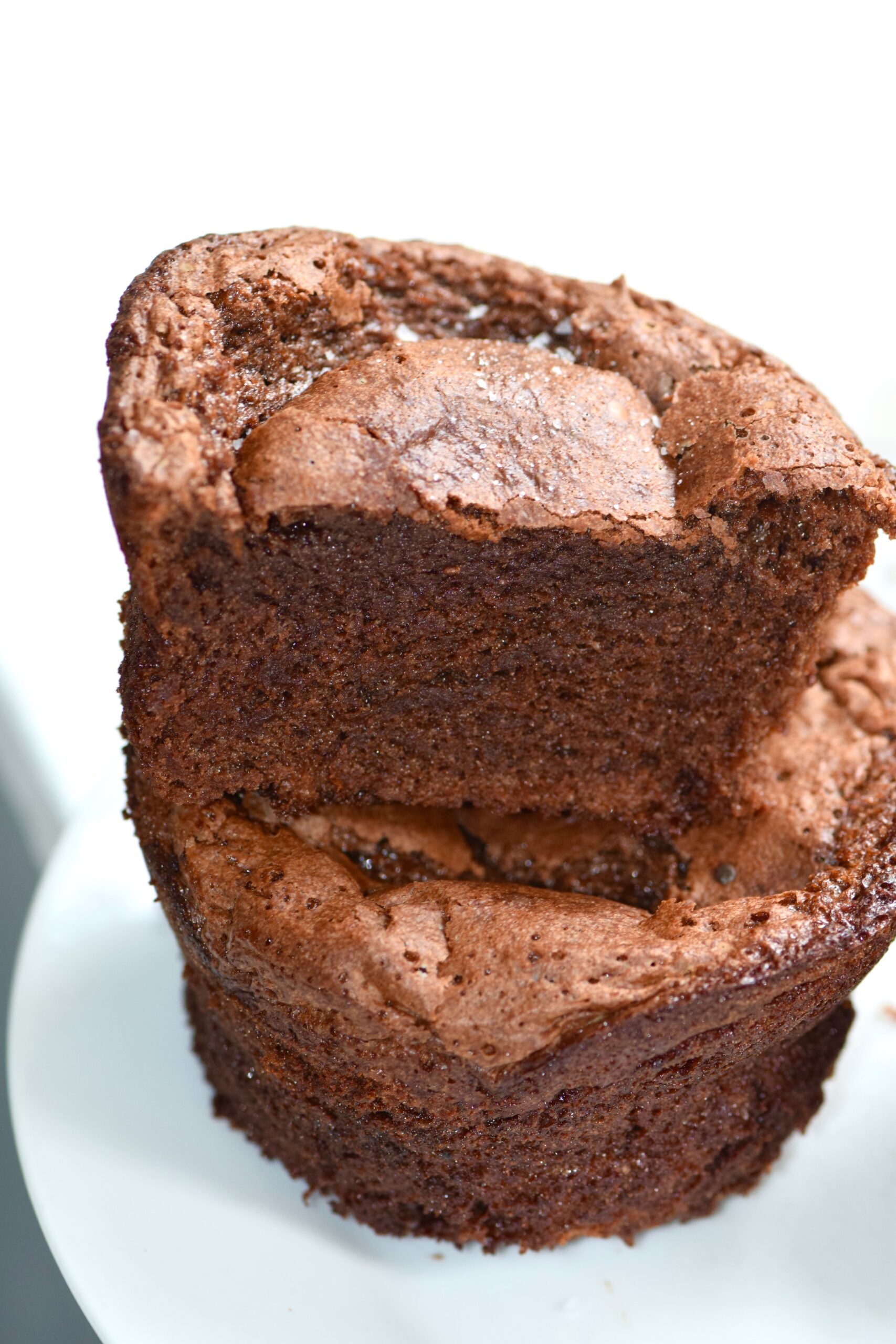 Flourless Chocolate Cake
The first time I ever tried a flourless chocolate cake, I was 15 and was absolutely blown away with how fudgy and delicious it tasted. Even better- after eating it I didn't feel that 'heavy' feeling in my stomach that I typically get from eating traditional varieties. I HAD to re-create a recipe that took me back to this memory. While most flourless cakes involve a flour substitute, this recipe happened as a result of me not doing my grocery shopping and having minimal ingredients in the fridge! I had eggs and chocolate in the pantry- and decided to experiment which turned into one of the best recipes to date!
You may also like my single serving chocolate mug cake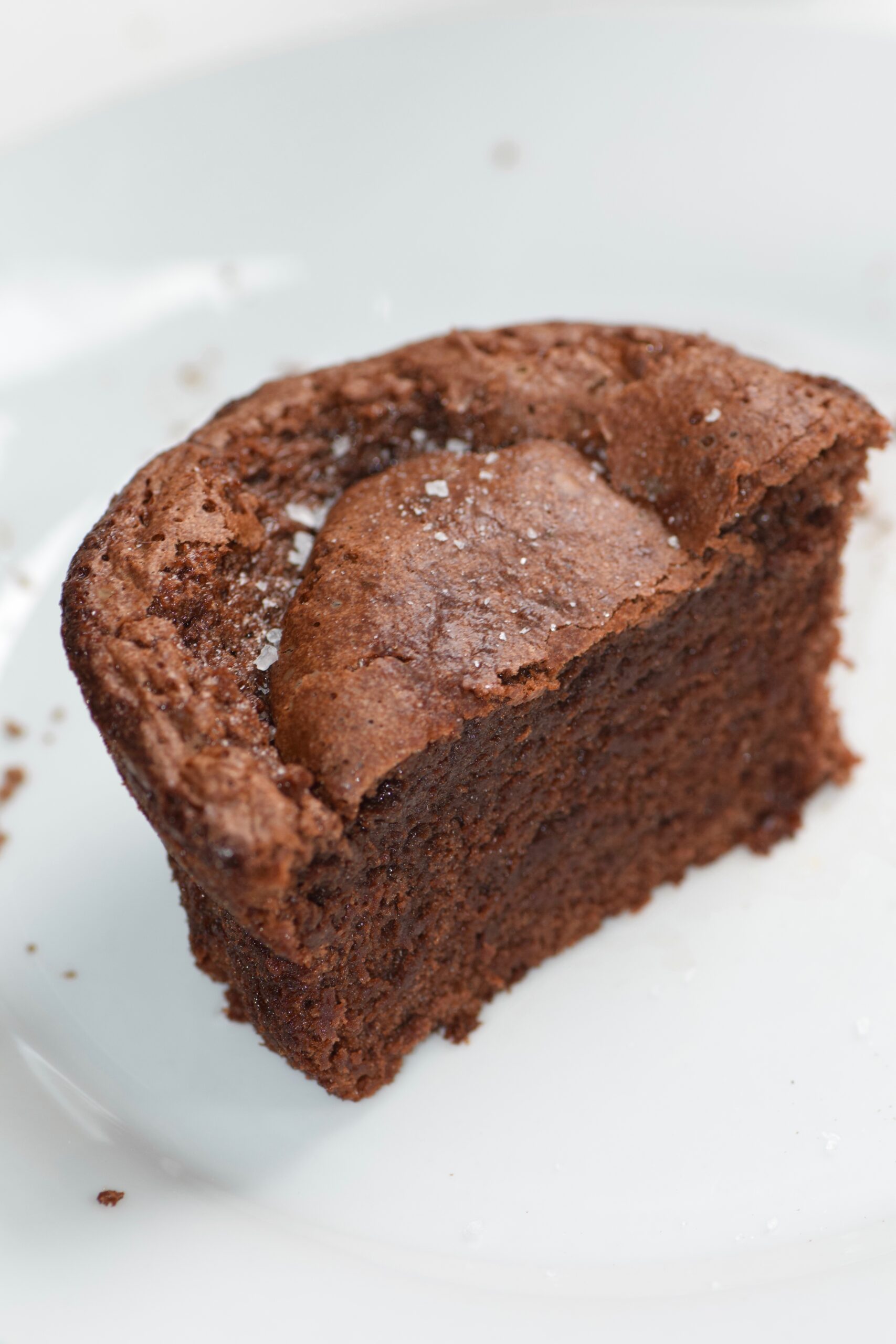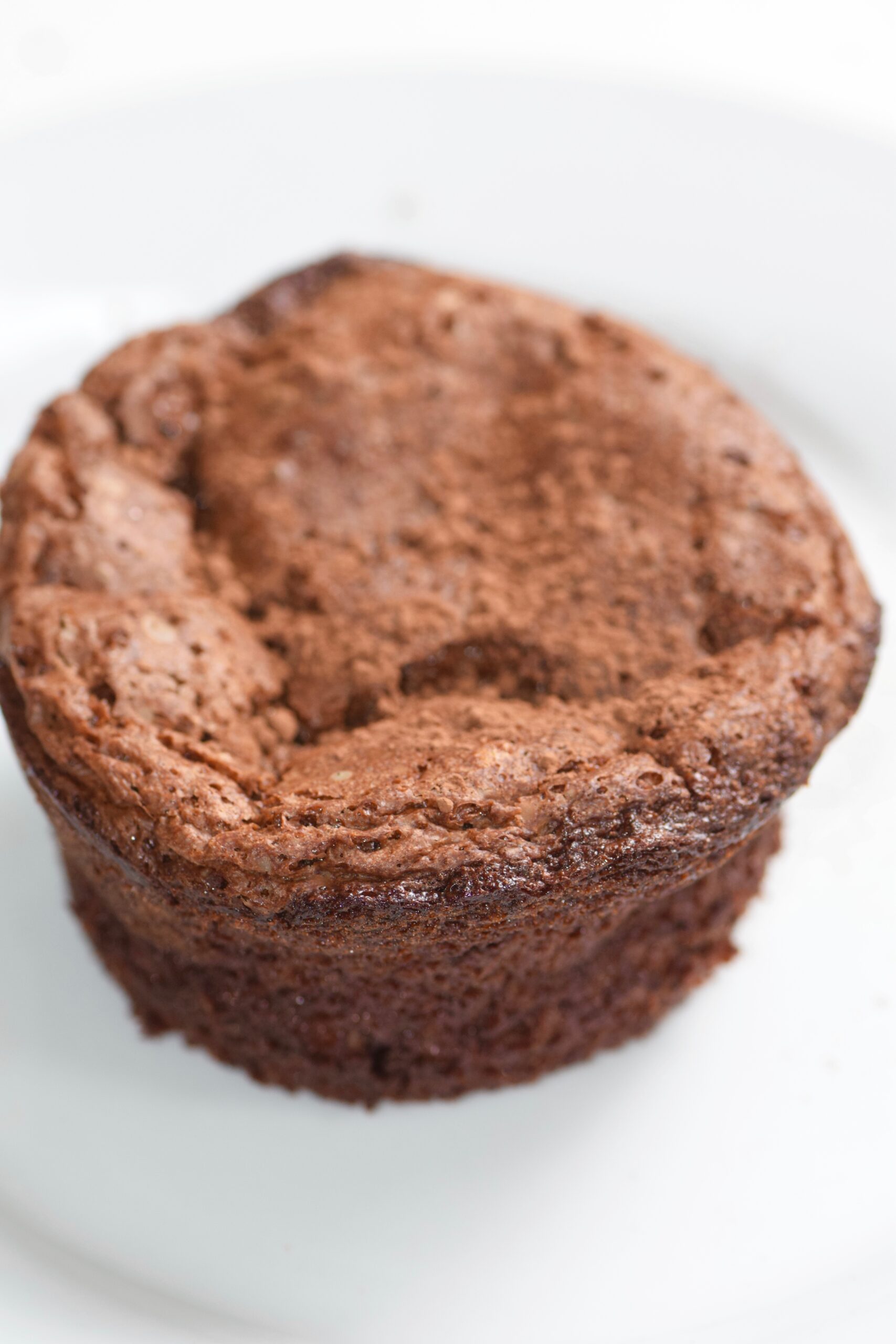 How Do You Make The 2 Ingredient Flourless Chocolate cakes?
Ingredients:
Eggs: Unfortunately there are no vegan alternatives to this recipe
Chocolate: I used milk chocolate, but dark would work well too!
Method:
1.
Seperate your egg yolks from your egg whites. In a high speeed mixer, beat your egg whites until super fluffy.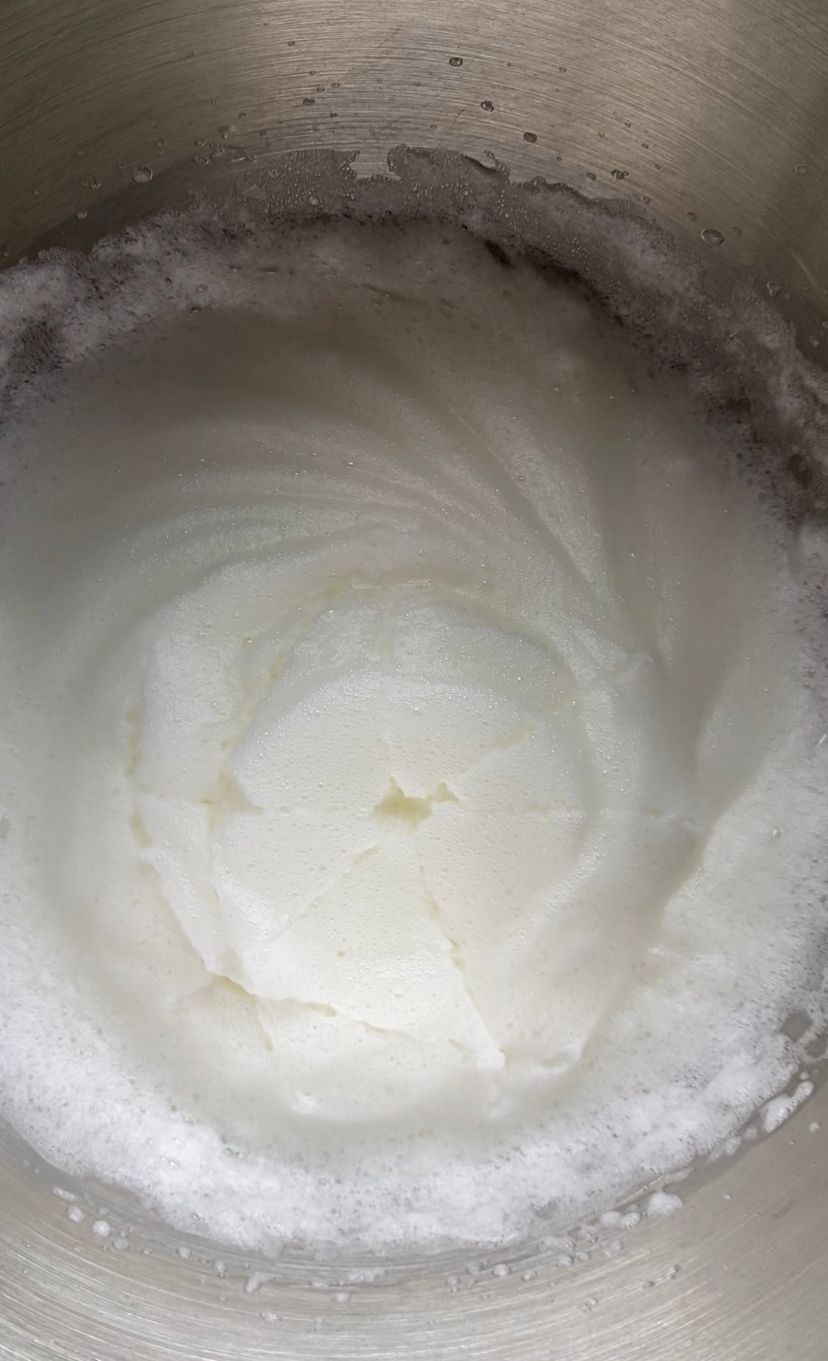 2.
Add your melted chocolate to your egg yolks and combine until if forms a smooth mixture. Slowly add in your fluffy egg whites to this mixture, mixing it into your egg yolk mixture. Take care not to overmix.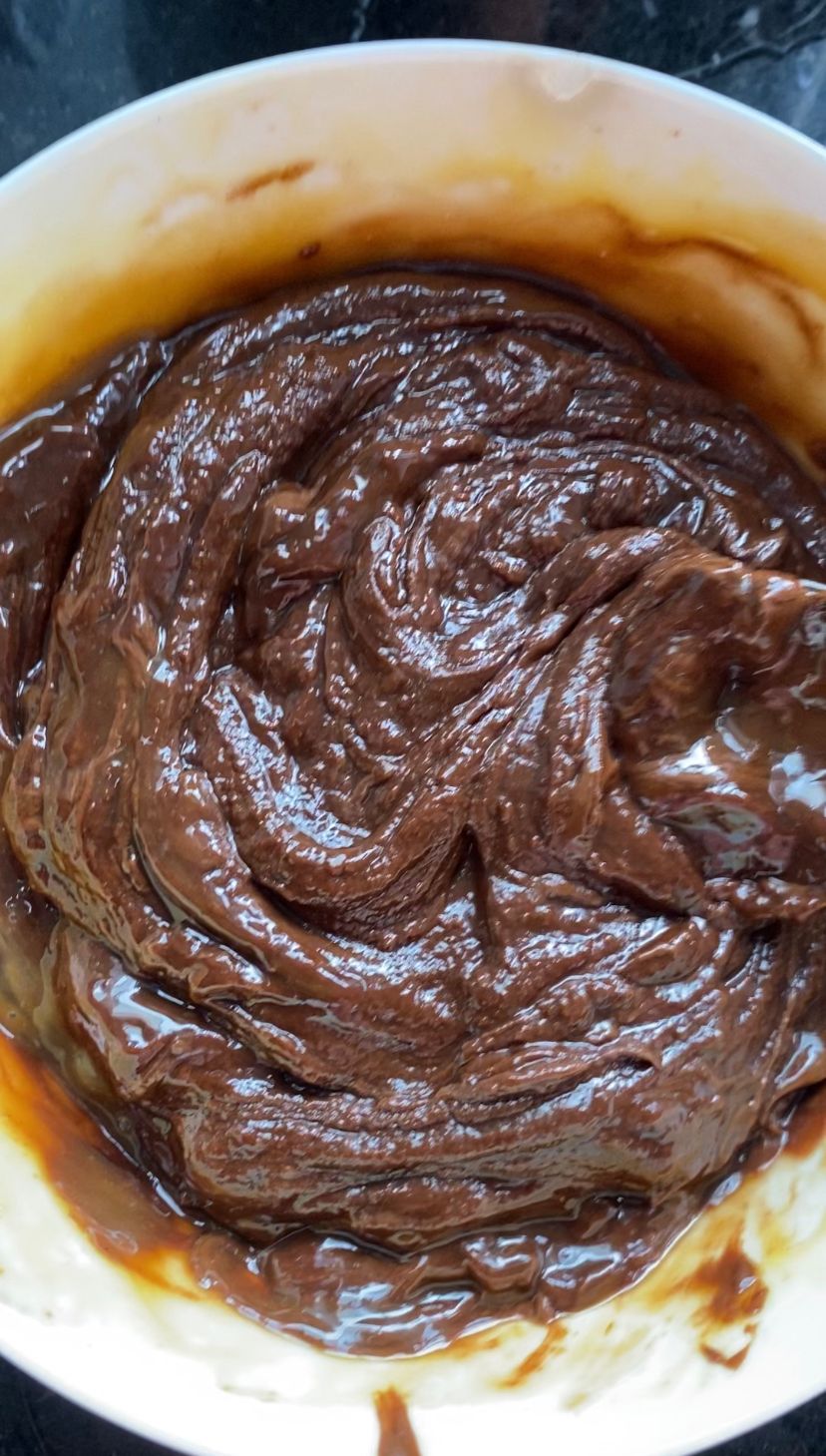 3.
Line a large muffin tin with oil spray, and pour in your mixture.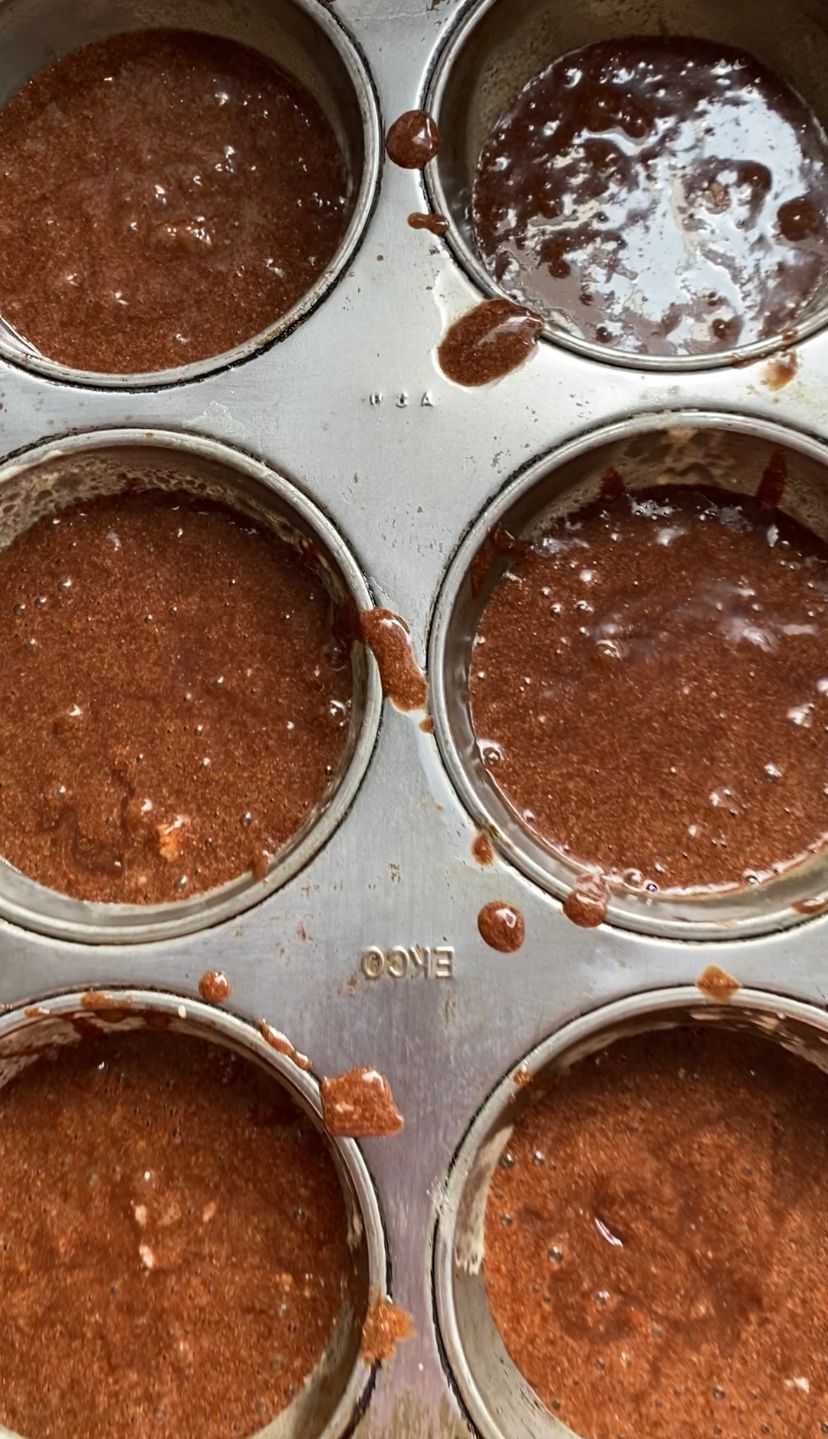 4.
Bake in oven and allow to cool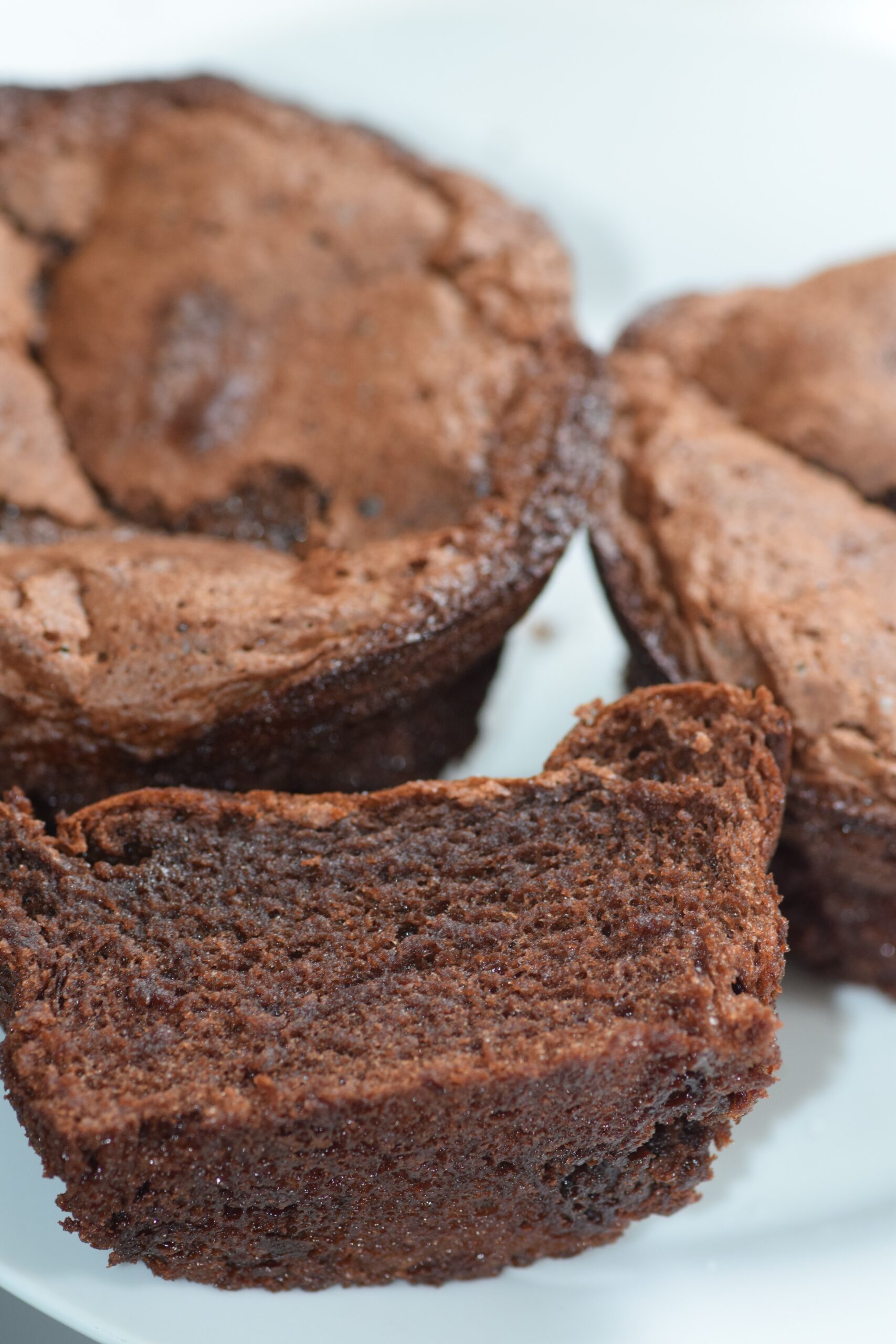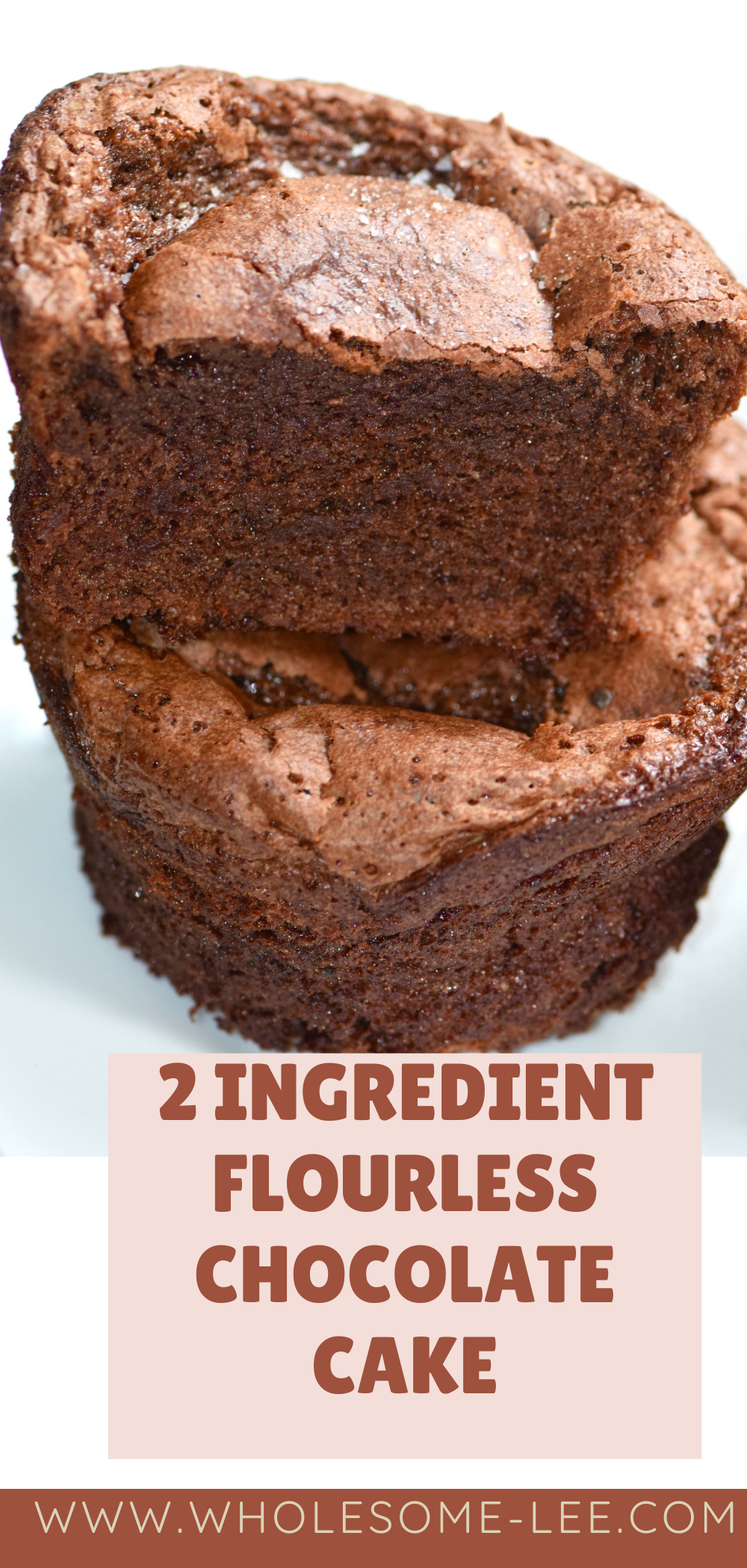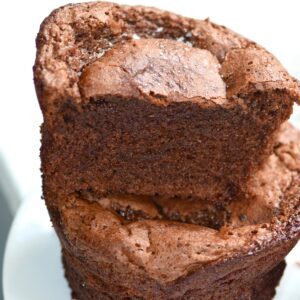 2 Ingredient Flourless Chocolate Cakes
Wholesome Lee
These 2 ingredient flourless chocolate cakes are only 224 calories per cake, and the EASIEST and tastiest recipe!
Ingredients
5 Eggs
1 1/4 cups chocolate (melted) 217g
Instructions
Preheat oven to 180°C/356°F. Line a large muffin tin with oil/ baking paper

Separate your egg yolks from your egg whites.

In a high speed mixer, mix your egg whites until soft peaks form. Set aside.

Combine your egg yolks with your melted chocolate until it forms a smooth mixture.

Using a spatula, slowly add your egg white mixture to your egg yolk/chocolate mixture. Fold the mixture until well combined.

Pour your mixture into 6 large muffin tins.

Bake for 20 minutes. Allow to cool and enjoy!