One bowl easy pumpkin blondies
I love baking, but hate cleaning up! For this reason, I like to make sure that every time I do bake, it's simple and fuss free. These chickpea fudgy easy pumpkin blondies are honestly a dream! All you need is to blend up all your ingredients in a food processor and pour it into your braking tray. They will blow your mind!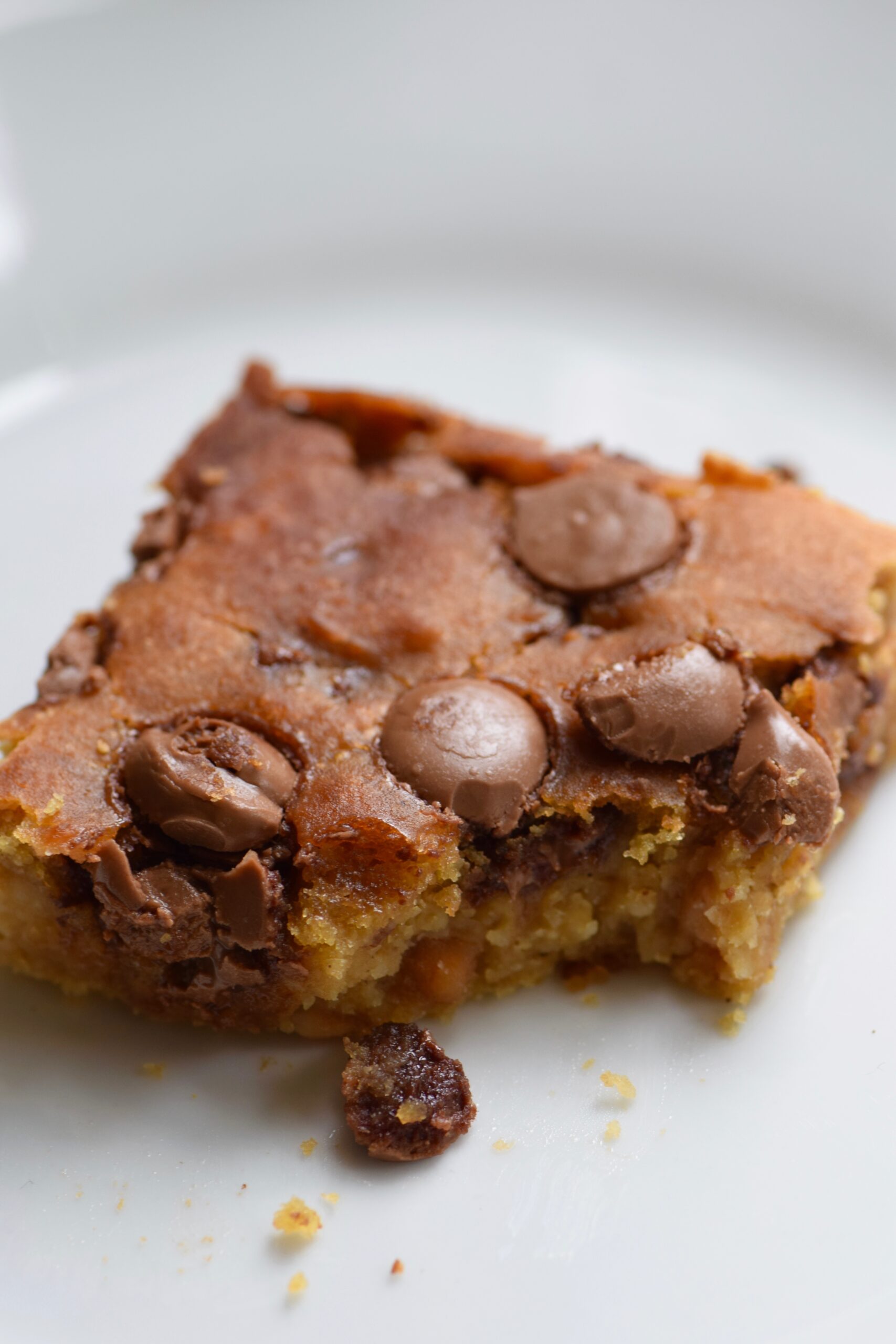 Blondies or brownies?
Are you a blondie or a brownie person? I have to say, I LOVE brownies. I LOVE chocolate and will always have. When it comes to brownie recipes, we all know that I have no shortage on my site! With my zucchini brownies, fudgey brownies and even pumpkin brownies- they are all amazing! BUT this blondie recipe is honestly amazing. It tastes like a melted chocolate chip snickerdoodle soft baked cookie. It is high fiber too, and much healthier than traditional varieties!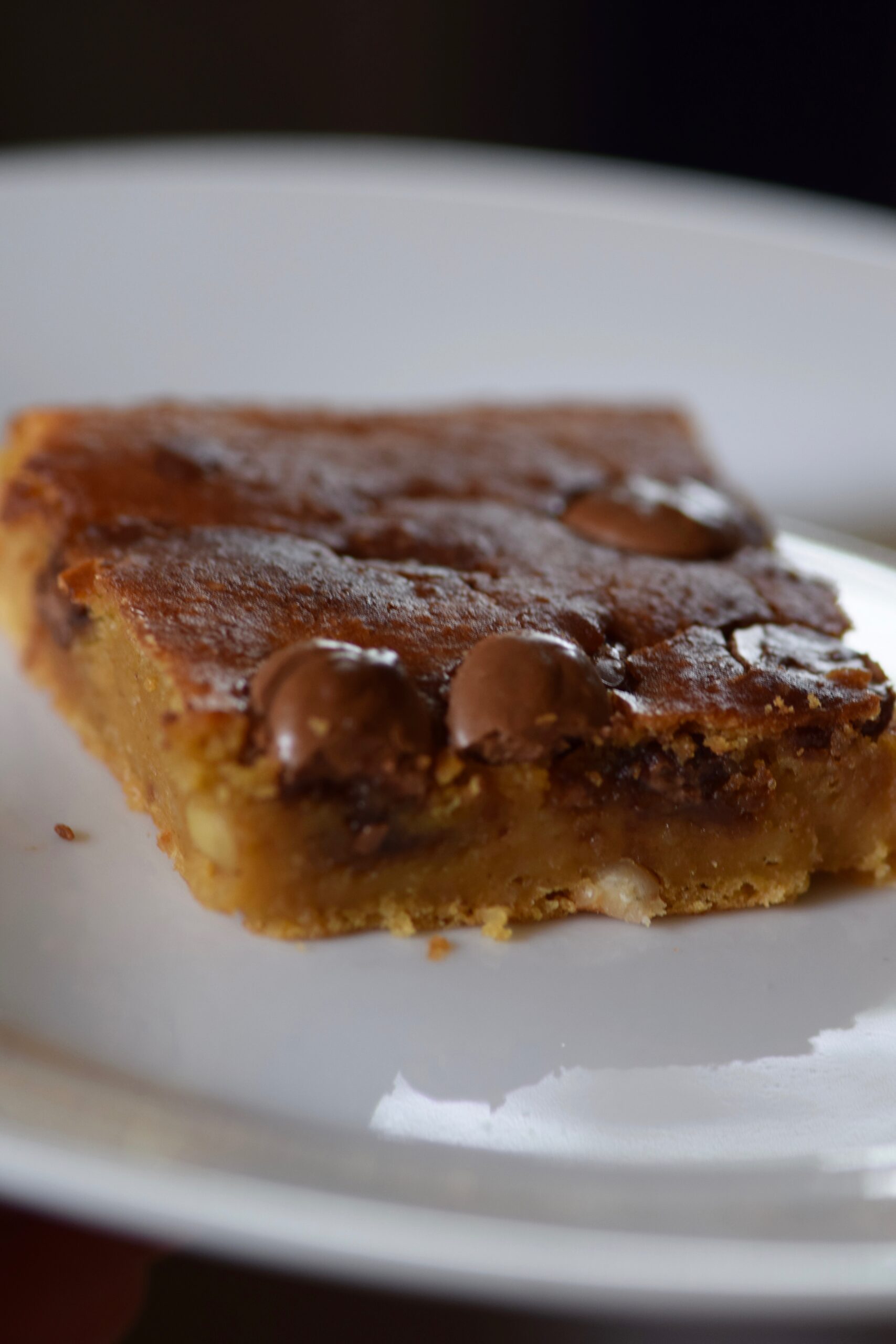 How To Make Easy Pumpkin Blondies:
                                                                               Ingredients :
Chickpeas: I use canned chickpeas in water
Egg: To help the recipe bind
Nut butter of choice: I used peanut butter
Fresh steamed pumpkin or canned pumpkin: Both work well
Granulated sugar or sweetener: I used golden monk fruit
Baking powder & soda: To help it rise
Vanilla & pumpkin spice: for the added flavor
Oat flour: can be replaced with almond flour if you prefer
Method:
1.
In a high speed blender, blend all ingredients together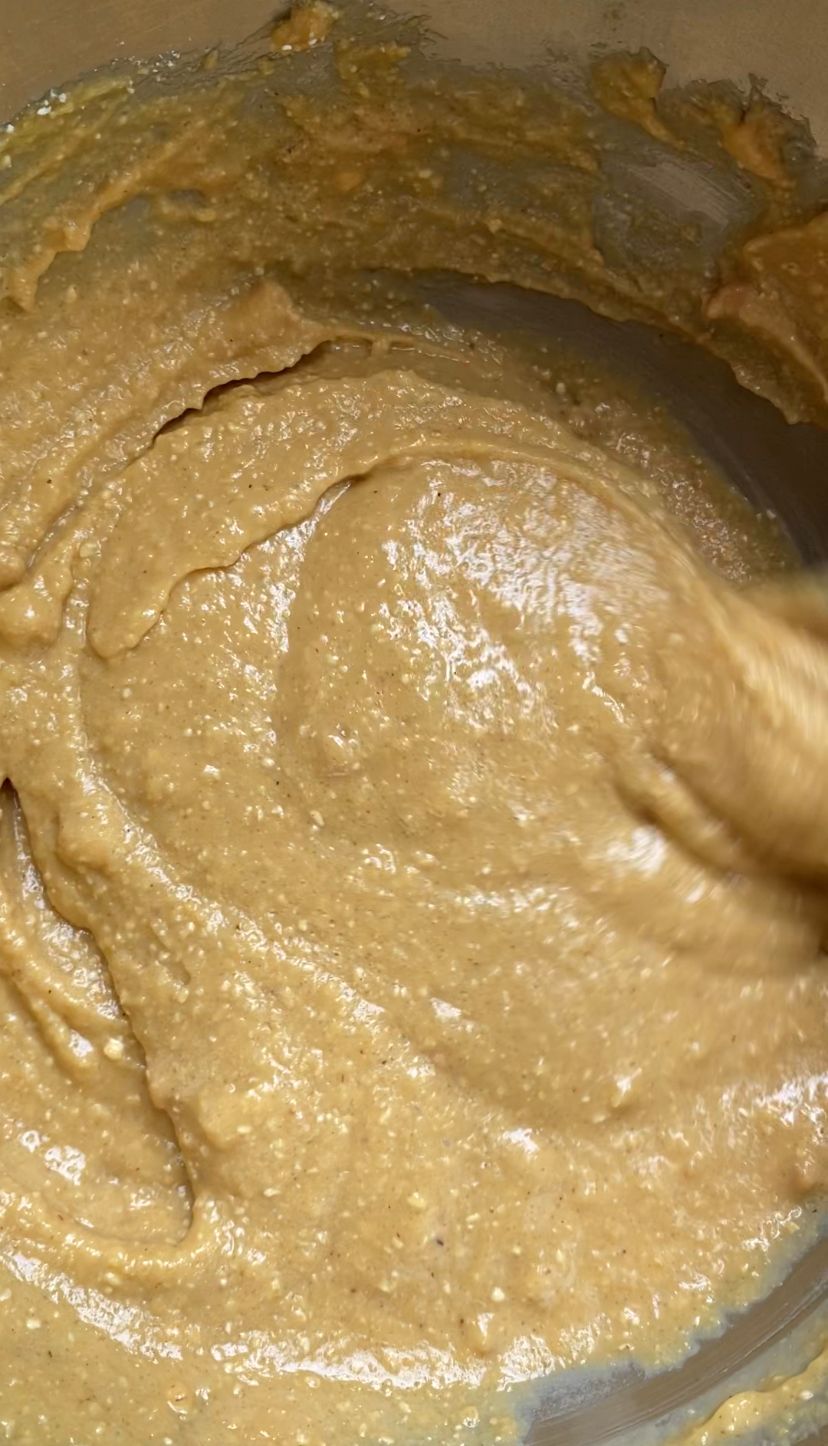 2.
Pour into a lined brownie tin.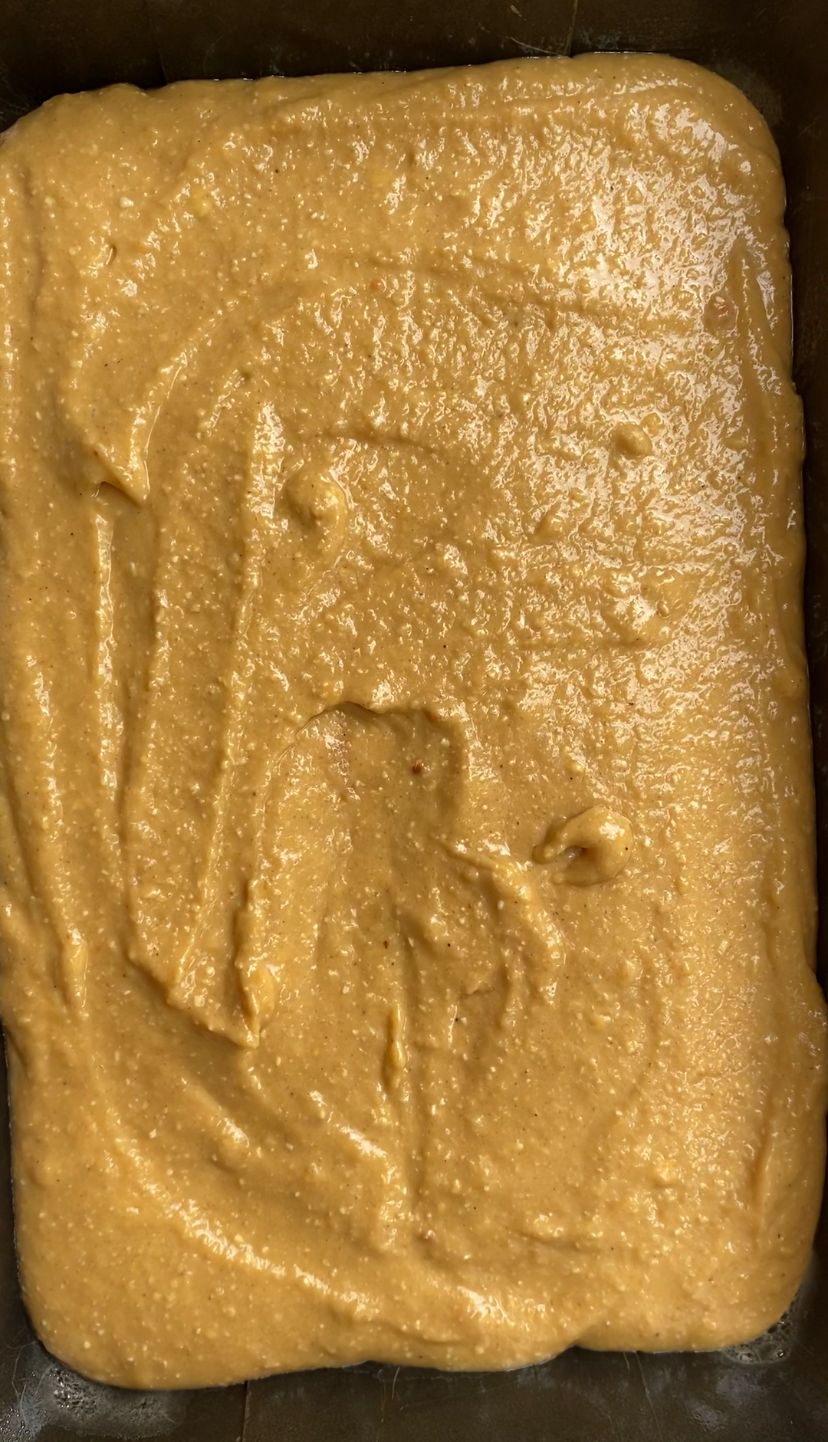 3.
Bake for 40-45 minutes until cooked through and slightly risen.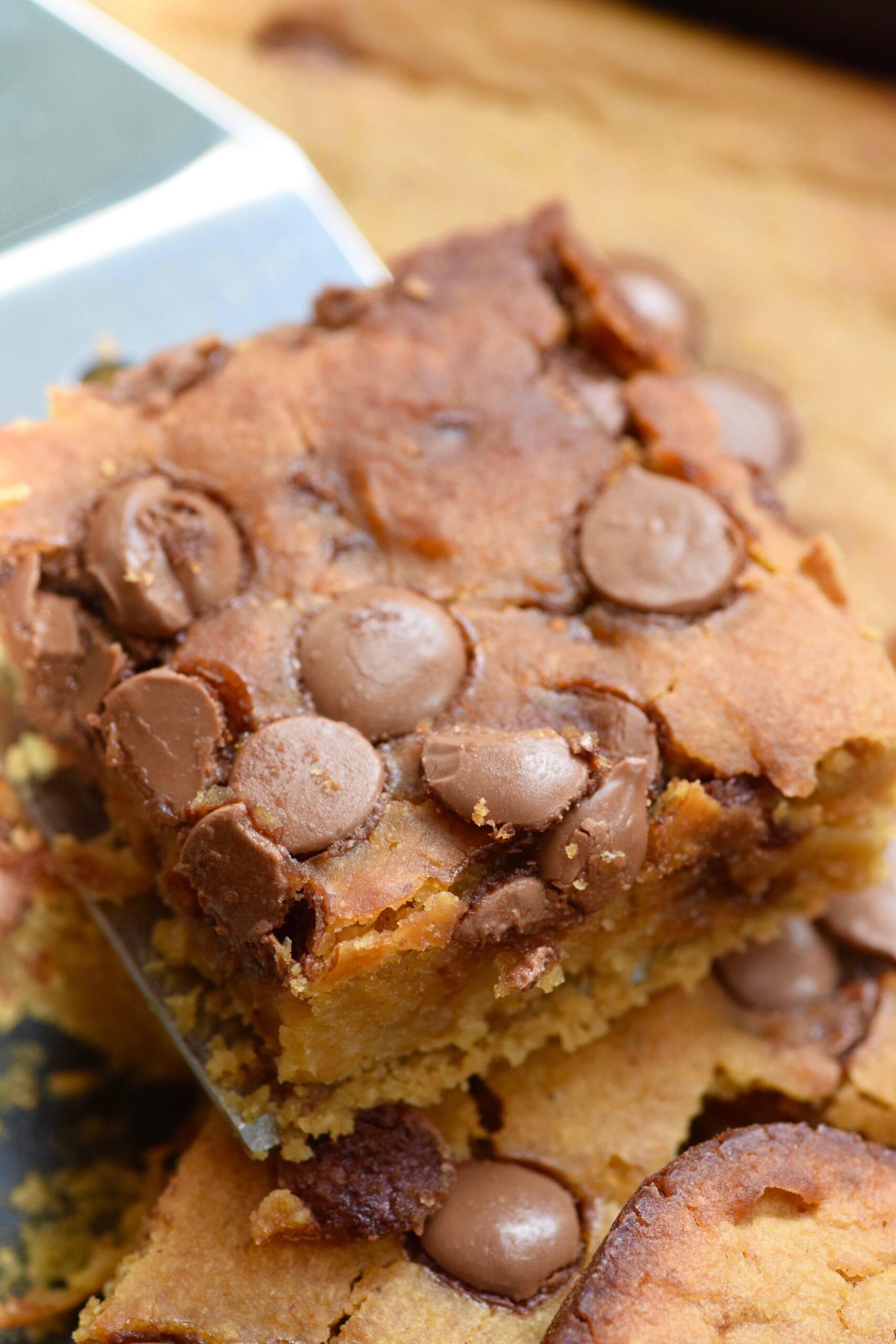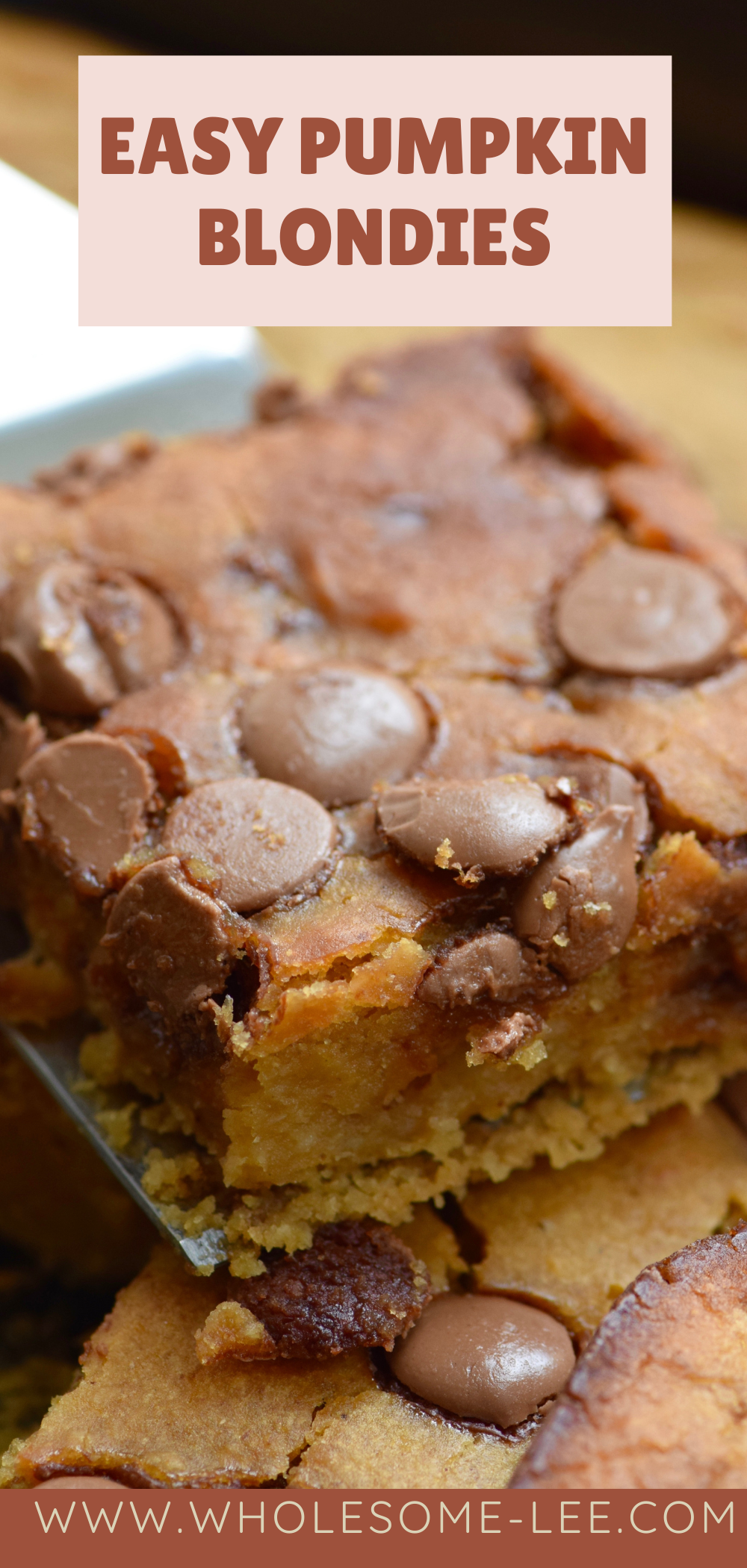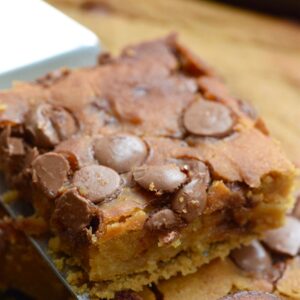 Easy Pumpkin Blondies
Wholesome Lee
This one bowl easy pumpkin blondies recipe is high fiber, and so quick and easy to make!
Ingredients
1 can chickpeas (drained) 400g can
½ cup oat flour 41g
⅓ cup nut butter of choice 86g
½-¾ cups granulated sweetener/sugar of choice 100g
½ cup pumpkin puree 123g
1 egg
2 tbsp milk of choice (I used almond)
¼ tsp baking powder
¼ tsp baking soda
½ cup chocolate chips 112g
½ tsp pumpkin pie spice
Instructions
Preheat oven to 180 degrees celsius. Line a brownie tin with baking paper and set it aside.

Using a food processor, place all your ingredients (except for your chocolate chips) inside and combine until smooth. 

Place batter in the oven dish and bake for 30 minutes . Allow to cool fully before slicing
Nutrition
Calories: 135kcalCarbohydrates: 15.5gProtein: 4.3gFat: 6.8gFiber: 2.7g