The most delicious quick and easy chocolate freezer bars. These have a rich chocolatey and fudge texture! You can enjoy these straight out the freezer, and have a rich chocolate ice cream type dessert OR you could let it thaw for 5-8 minutes until it makes the perfect rich, velvety frozen chocolate mousse bars of your dreams
Chocolate Freezer Bars
This no bake recipe is probably my go to recipe to make when i'm feeling strapped for time. All you need to do is throw 2 ingredients in your high speed blender or food processor and blend it up! I like to place it in the freezer for an extra added firmness, and love it when it is slightly frozen! These honestly have a slightly chewy texture, but is so silky and smooth. These frozen chocolate mousse bars are the best because you can have the serving size you want, and keep the rest in the freezer! This means you'll always have a delicious treat ready and available for when you need!
If you're not looking for a freezer bar type situation, try my fudge chocolate brownies or my no bake chocolate fudge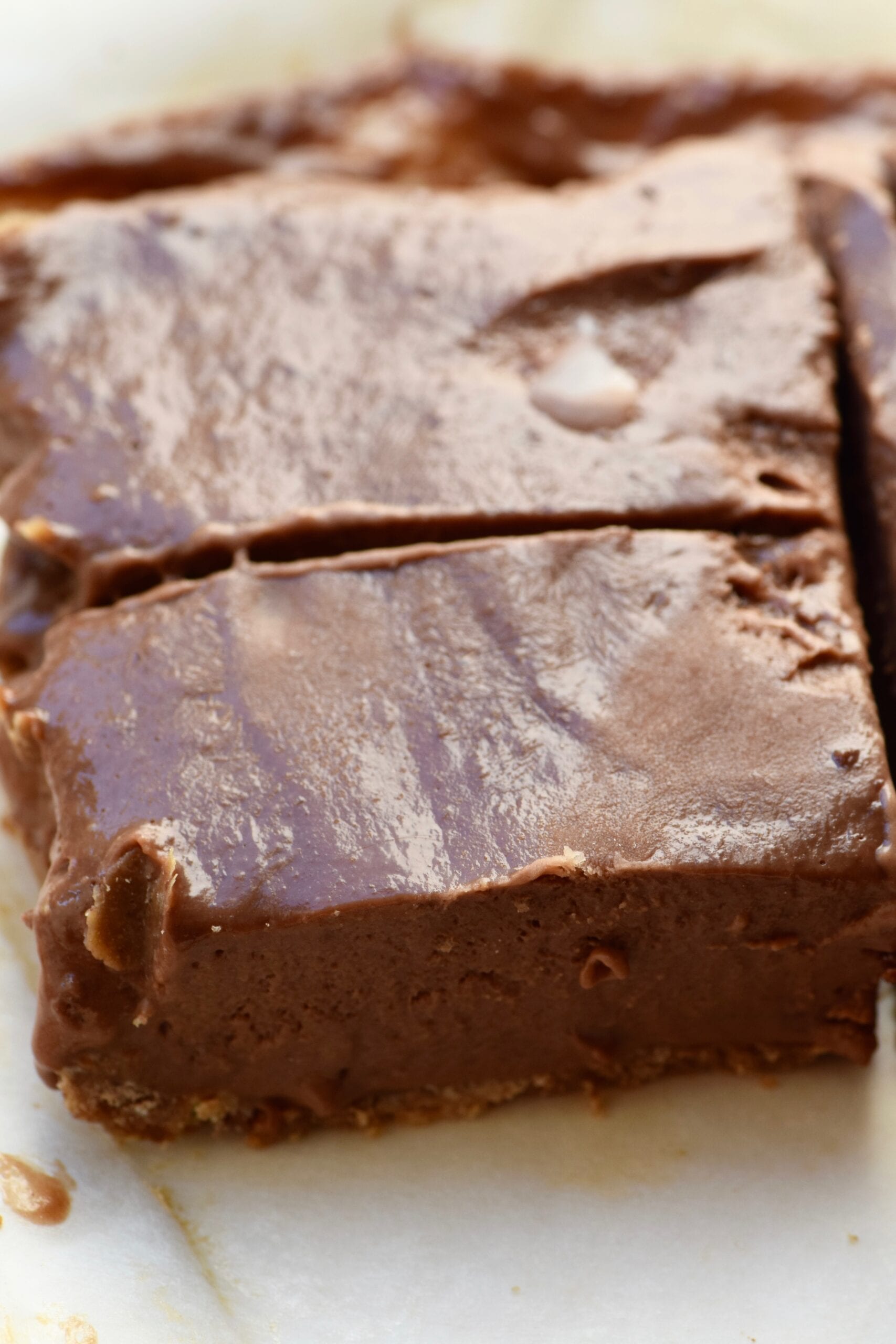 Dark Chocolate Frozen Mousse Bars
For this recipe, I find dark chocolate gives it that extra rich dark chocolate flavour! Of corse, it works just as well with milk chocolate. But I have honestly found that using a good quality dark chocolate makes this taste extra indulgent and rich.
Freezing these bars make it EXTRA decadent. It gives a delicious firmness, that having it as is doesn't provide! I sometimes love to even have this as an ice cream freezer bar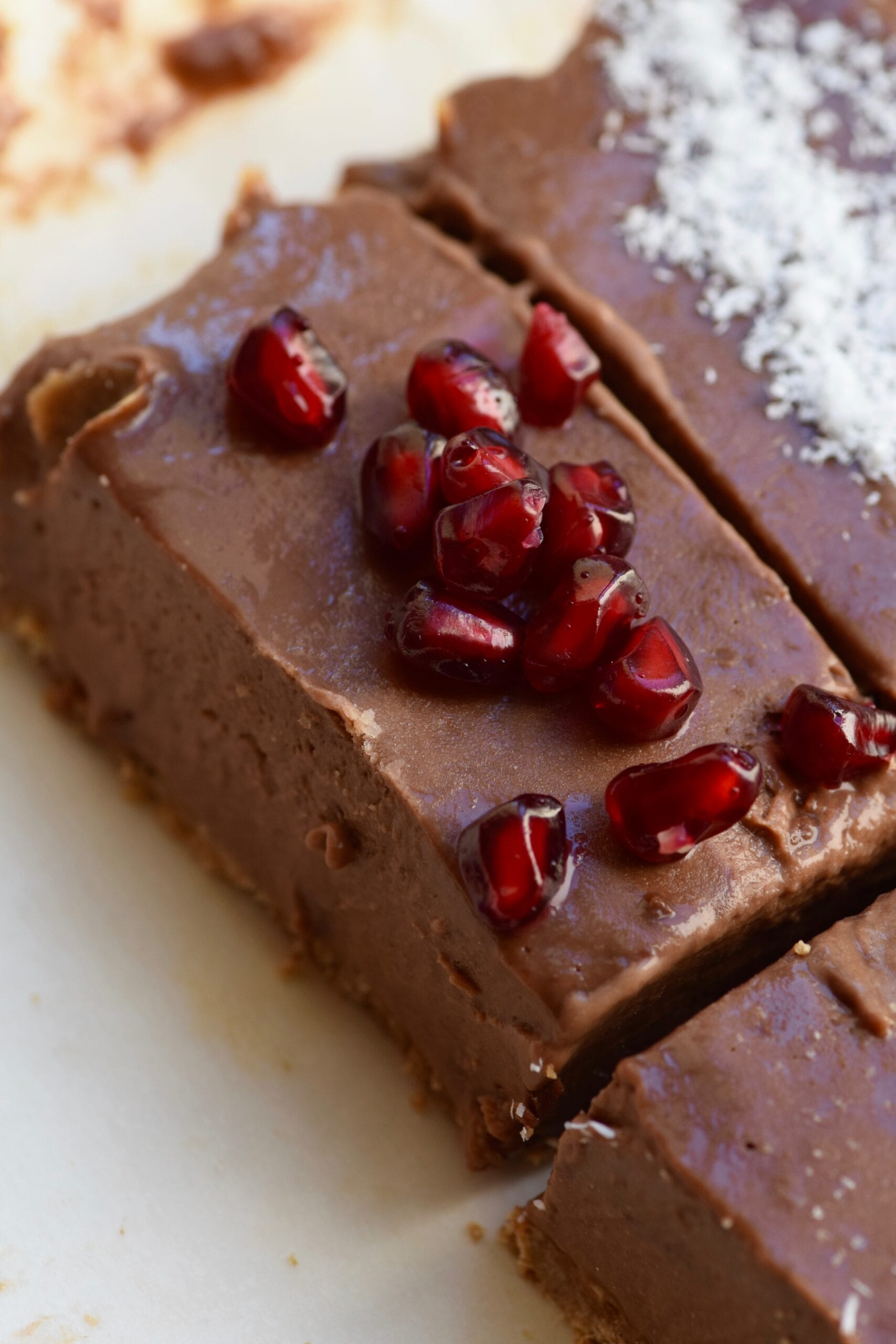 Frozen Chocolate Mousse Bars
Okay… what exactly is frozen chocolate mousse? That is the beauty of this recipe! You can enjoy these bars how you like them. If you're eating them directly from being frozen, they will have more of a chocolate ice cream texture! But, if you're looking for more of a chocolate mousse type texture, leave it to thaw for around 10-15 minutes and you'll have the most decadent creamy chocolate mousse slice!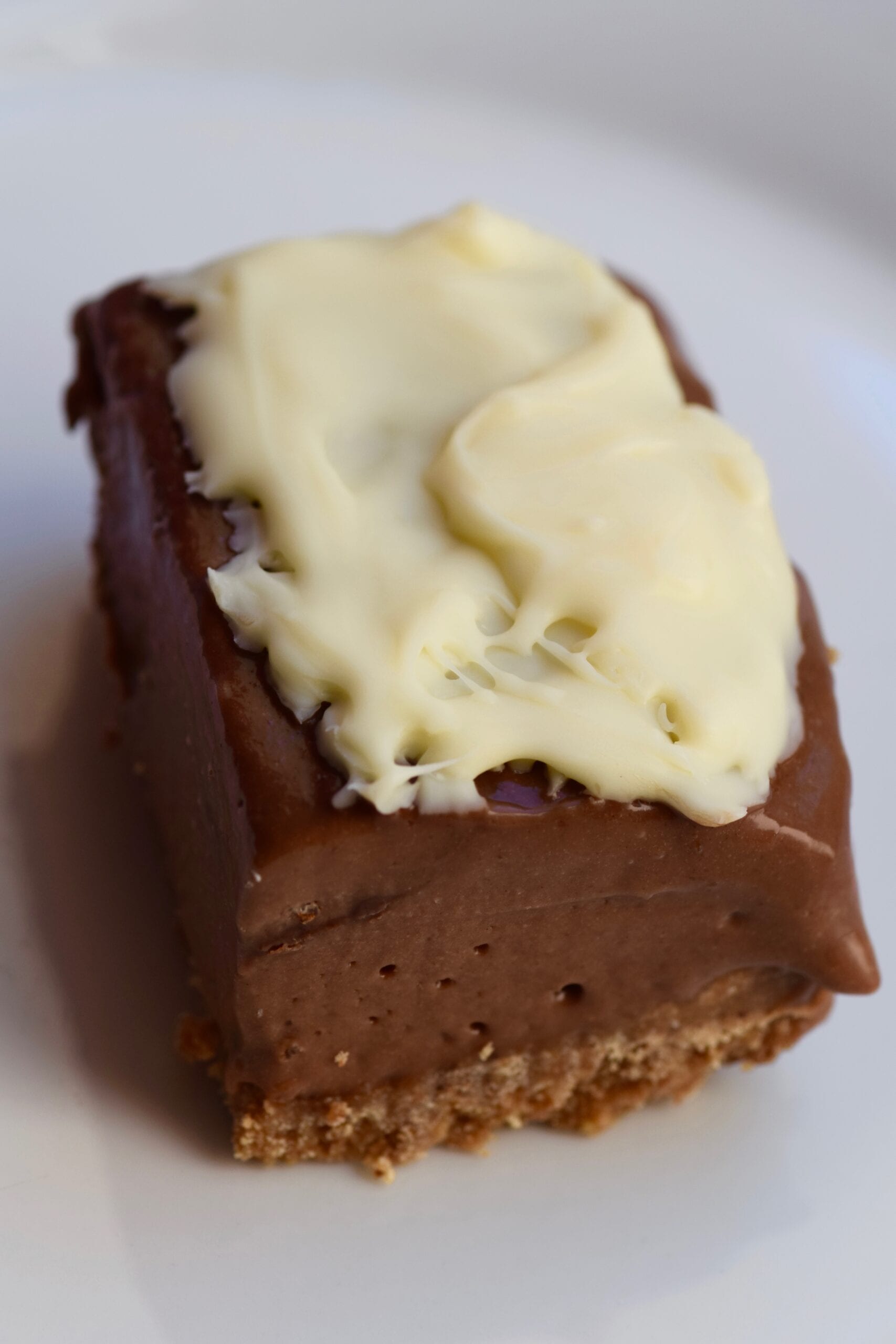 How Do You Make The Frozen Chocolate Mousse Bars?
The Ingredients
Bananas- Adds a delicious sweet flavor
Chocolate chips- For that delicious chocolatey flavor
Method:
1.
Line a brownie tin with non stick baking paper. Line with an optional crumb as the base ( I crushed some of my 40 calorie cookies here)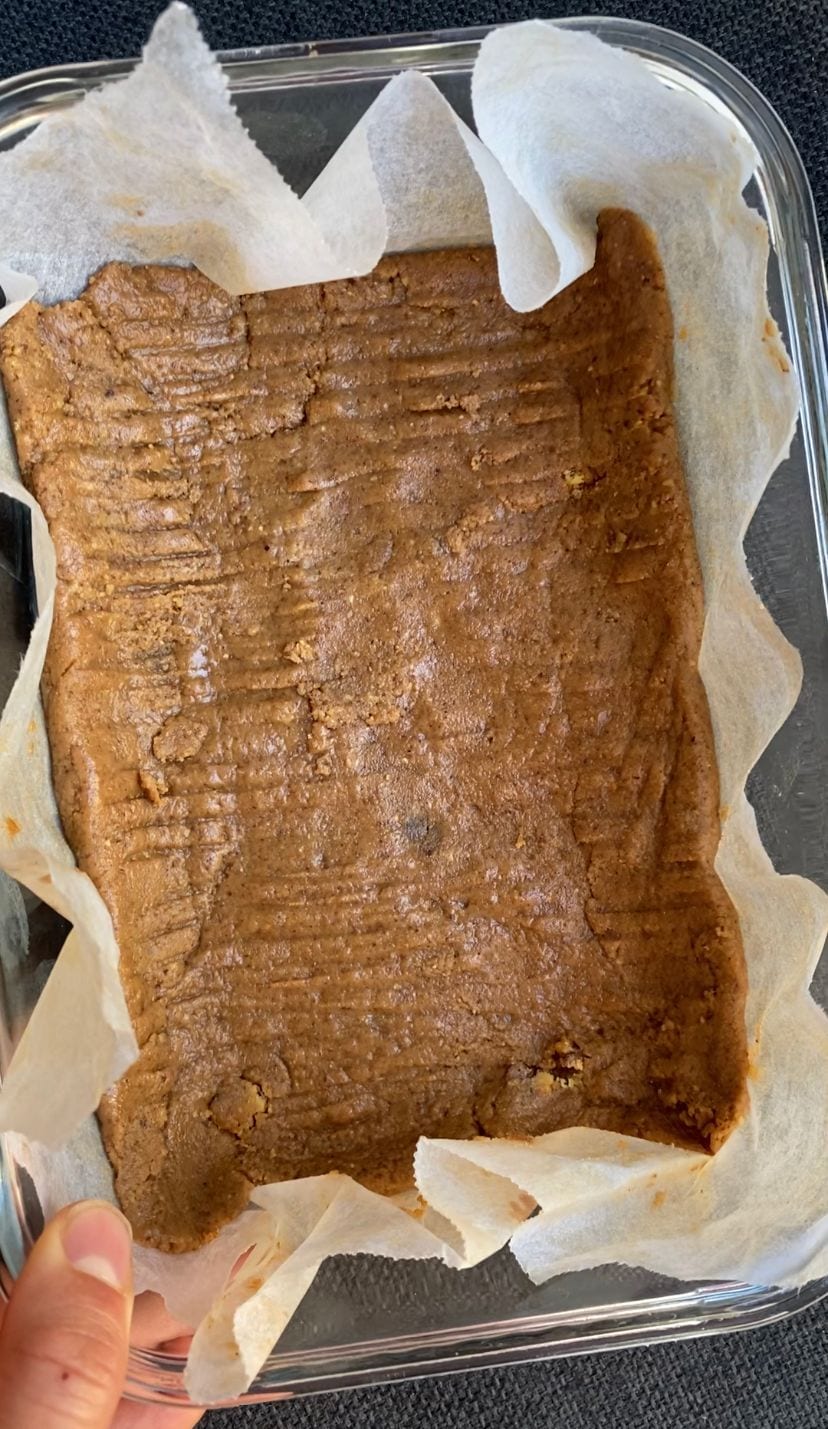 2.
Blend all ingredients in a high speed blender. Pour into your lined brownie container and place in the freezer.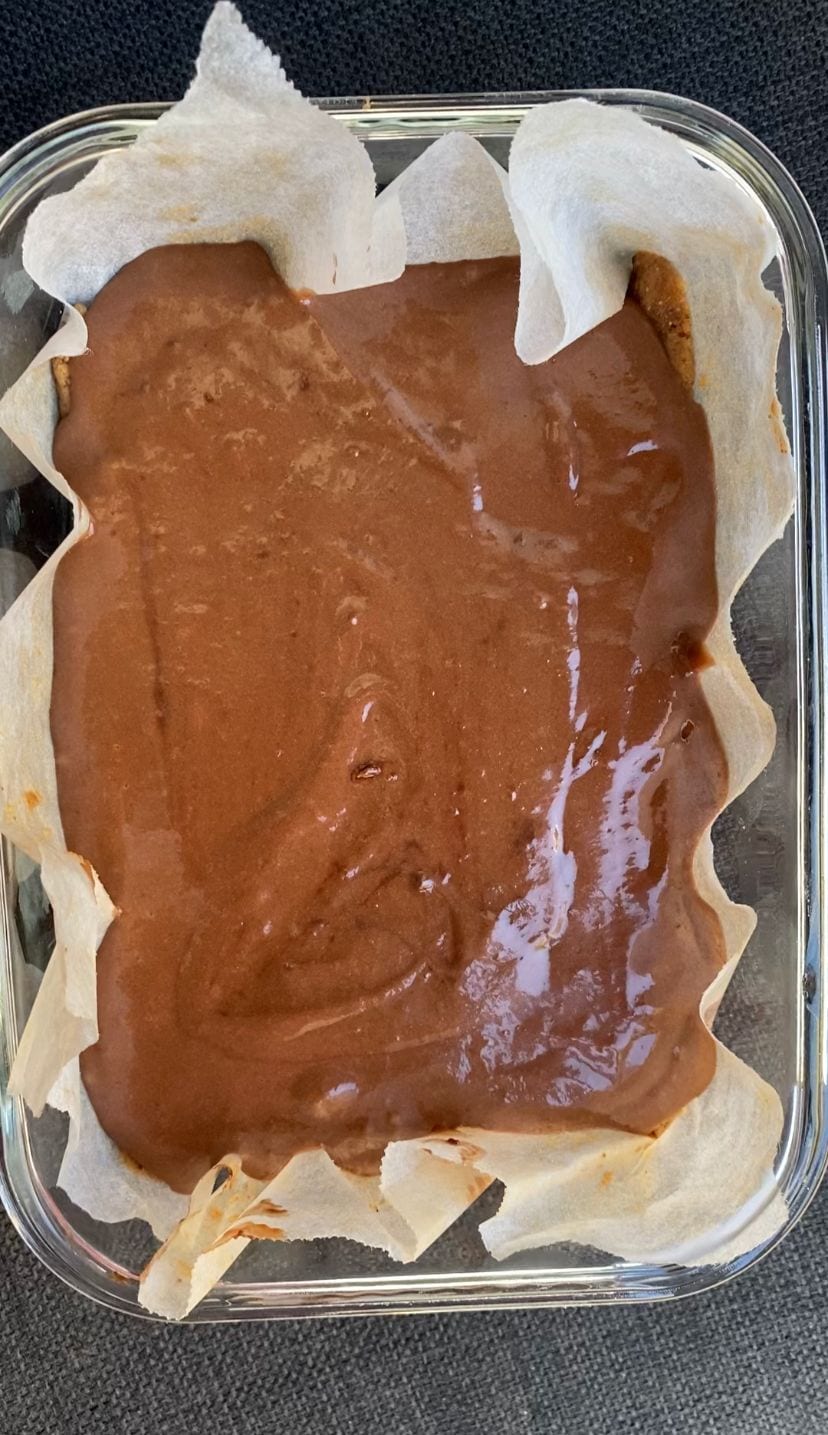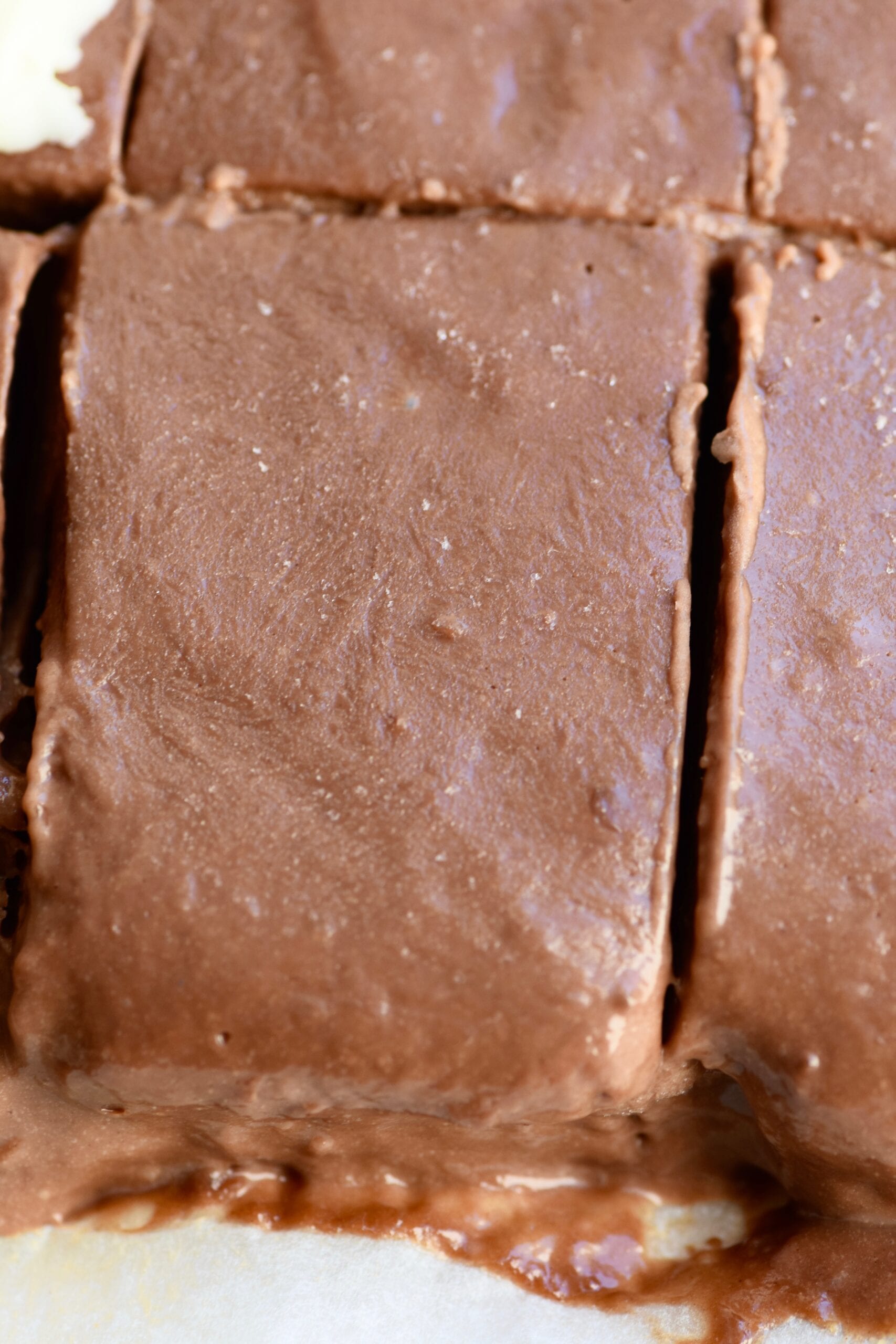 Frozen Chocolate Mousse Flavors 
Here are some flavour combinations to change it up
Milk Chocolate: Use milk chocolate chips
Double Trouble : Use a mix of white and dark chocolate chips
Coconut: If you're looking for a bounty choc mousse
PB choc: Here you can swap out the chocolate chips for 1/3 cup peanut butter and 1/3 cup melted chocolate chips
Sea salt: Add a sprinkle of sea salt for that salty sweet combo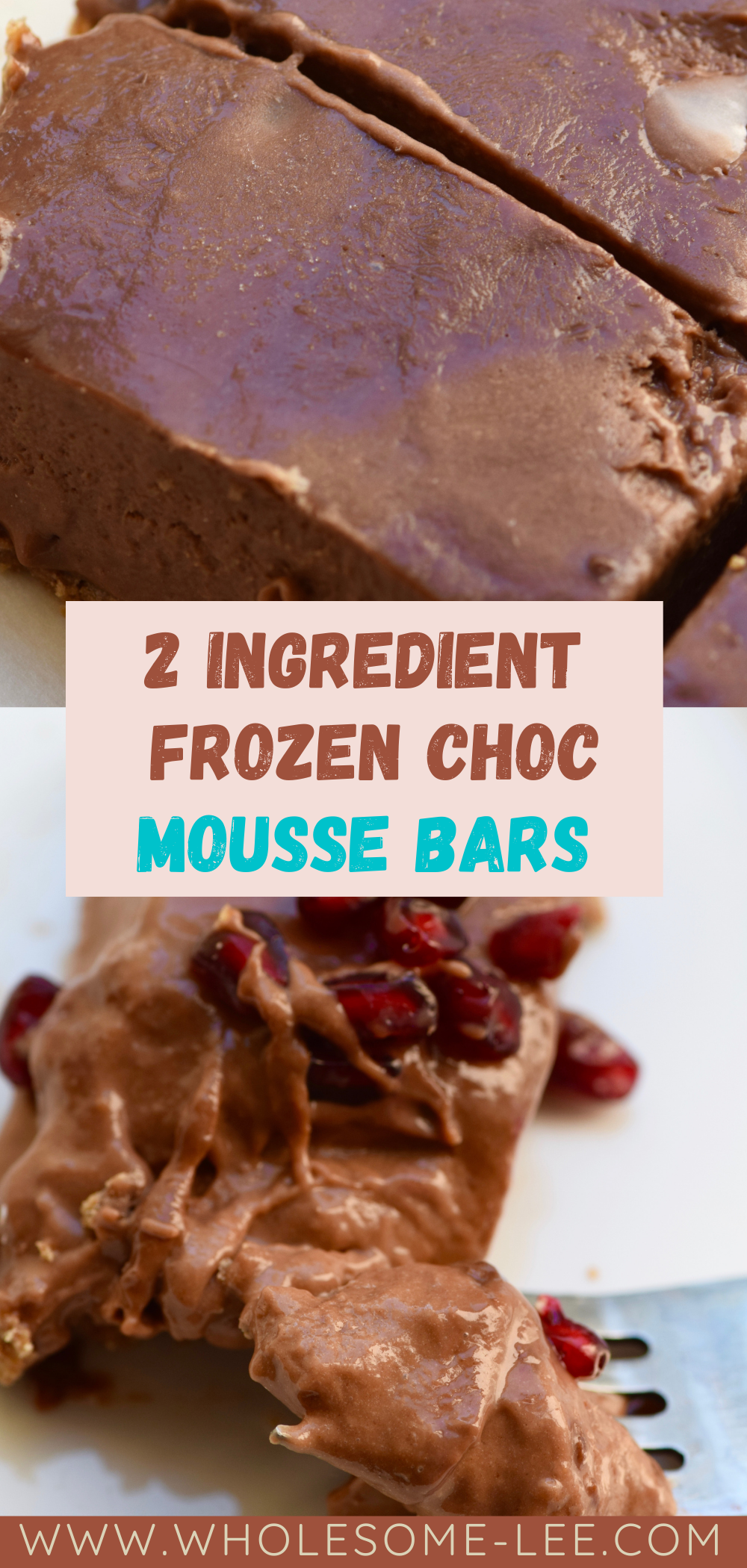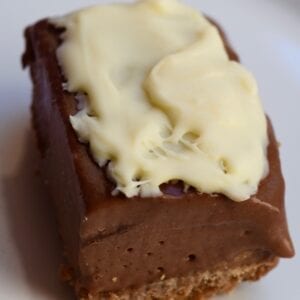 2 Ingredient Frozen Chocolate Mousse Bars
Wholesome Lee
The most delicious no bake 2 ingredient frozen chocolate mousse bars! Perfect for any chocolate lover, this quick and easy recipe is the ultimate no bake freezer friendly recipe!
Ingredients
4 bananas
⅔ cups melted chocolate chips of choice 150g
Instructions
Line a brownie tin with some baking paper. You may add an optional crust of choice

Blend all ingredients in a high speed blender

Pour into your brownie tin

Allow to set for a minimum of 1-2 hours in the freezer.

Store in an airtight container in the freezer
Nutrition
Calories: 96kcalCarbohydrates: 17.2gProtein: 1gFat: 3gFiber: 1.3gSugar: 12g