Mini muffin cereal? Am I for real? Babes. This has to be one of THE BEST recipes that I have made in a long time. Not only do the muffins come out super soft and fluffy, but making them mini and in cereal form just makes it that much more exciting! These muffins can of corse be made as normal muffins if you're in a rush! This protein mini muffin cereal is really a delicious high protein breakfast option!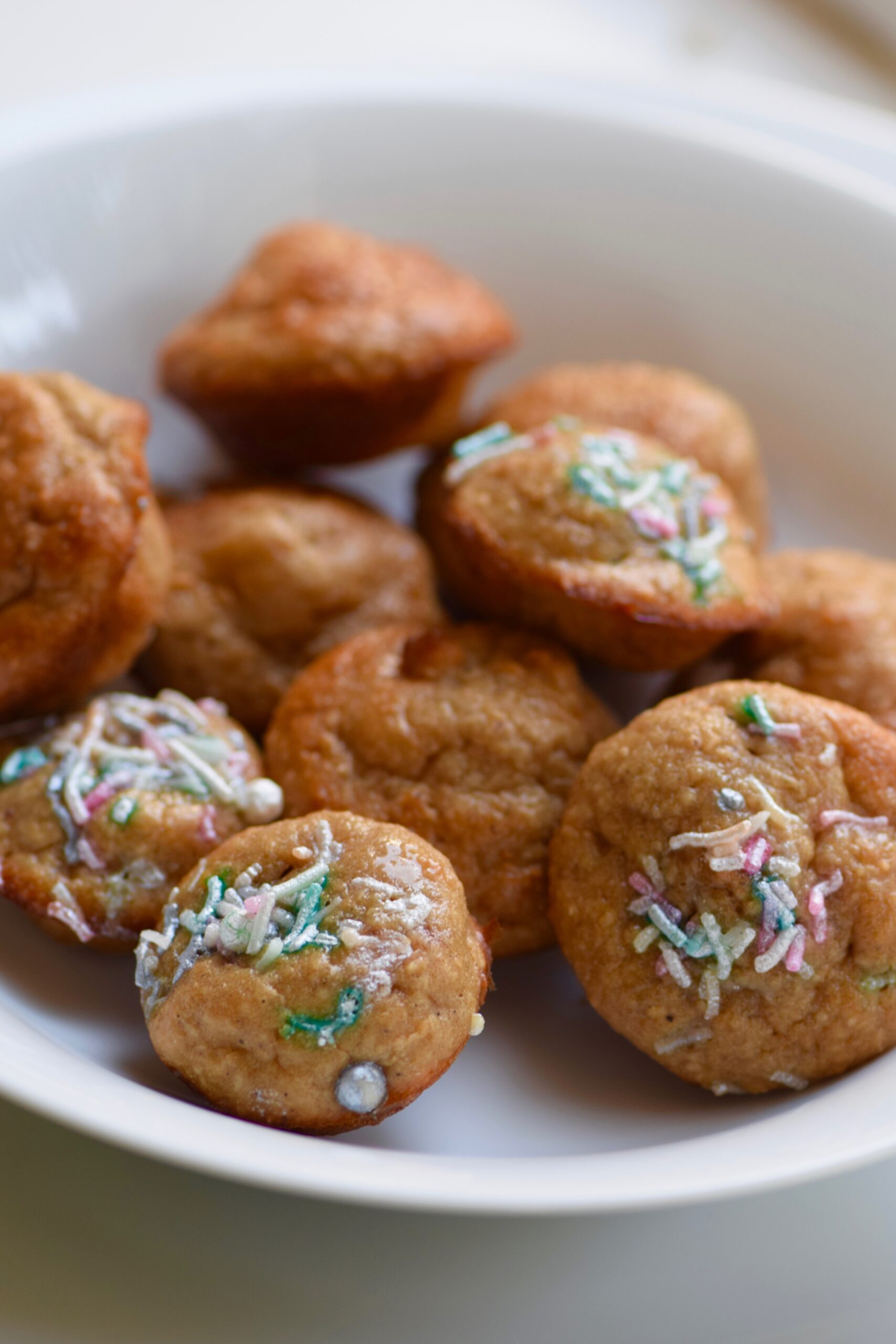 Protein mini muffin cereal
With my high protein cookie cereal as being one of my most popular recipes, a lot of you have been requesting other high protein breakfast cereals that are quick and easy to make. I love muffins, and always have! However, traditional varieties are often loaded with simple carbs and not nearly enough protein. This often leaves us feeling hungry for longer, and not feeling fully satisfied.  
.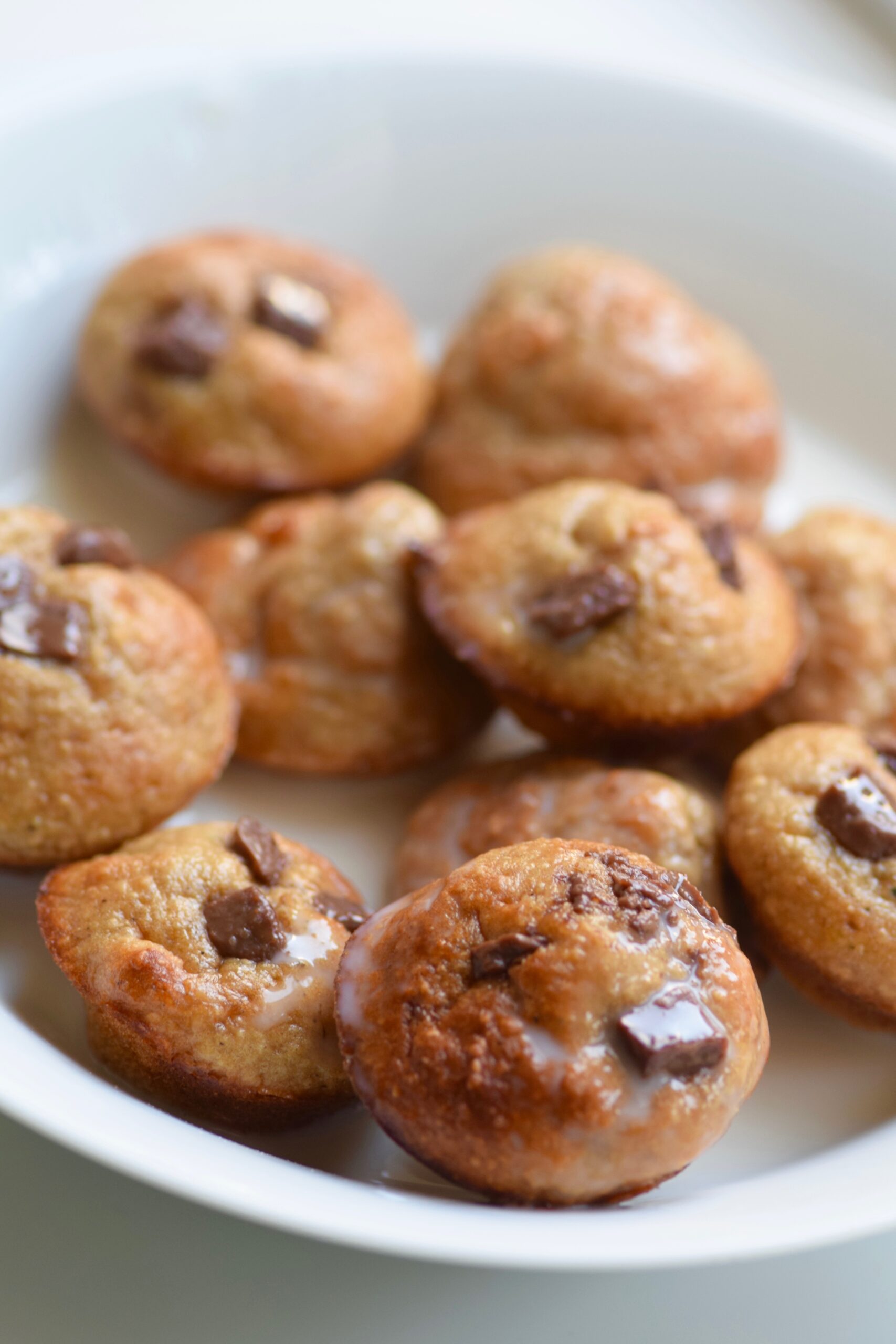 Mini muffin cereal or protein muffins?
These mini muffins are honestly adorable, and totally worth it if you're someone who likes to have muffins drenched in milk!HOWEVER, if you personally just prefer having fluffy 'normal' sized muffins, this recipe works as well. I personally prefer them 'normal' size, but my family prefer them in cereal form!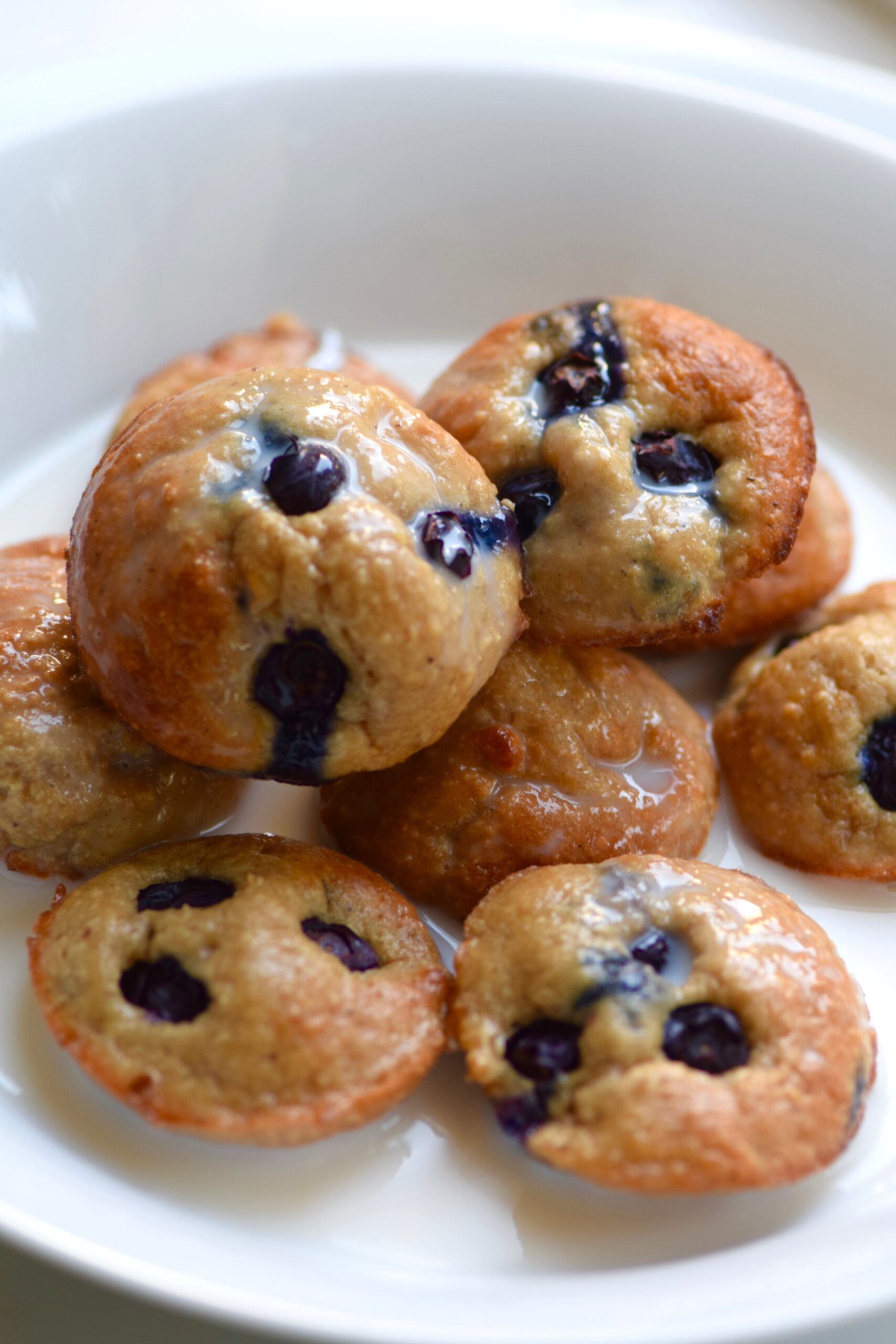 How do you make Brownie Cookie Cereal? 
                                                                               Ingredients:
Oat flour: I make my own by blending oats in a high speed blender to make a flour consistency.
Vanilla protein powder: Make sure to use a protein powder that you ACTUALLY LIKE
Granulated sweetener of choice: I used a calorie free monk fruit sweetener, but any granulated sugar could work.
Baking soda & baking powder: To allow your cookies to rise a little
Strawberry Yoghurt: I used greek strawberry flavored yoghurt
Milk of choice: I used almond milk, but you can use any milk of preference
Eggs: I use organic and free range
Vanilla extract: To add that delicious vanilla flavour while not being over powering!
Chocolate chips: optional but highly recommended!
Method:
1.
 AAdd all ingredients into a mixing bowl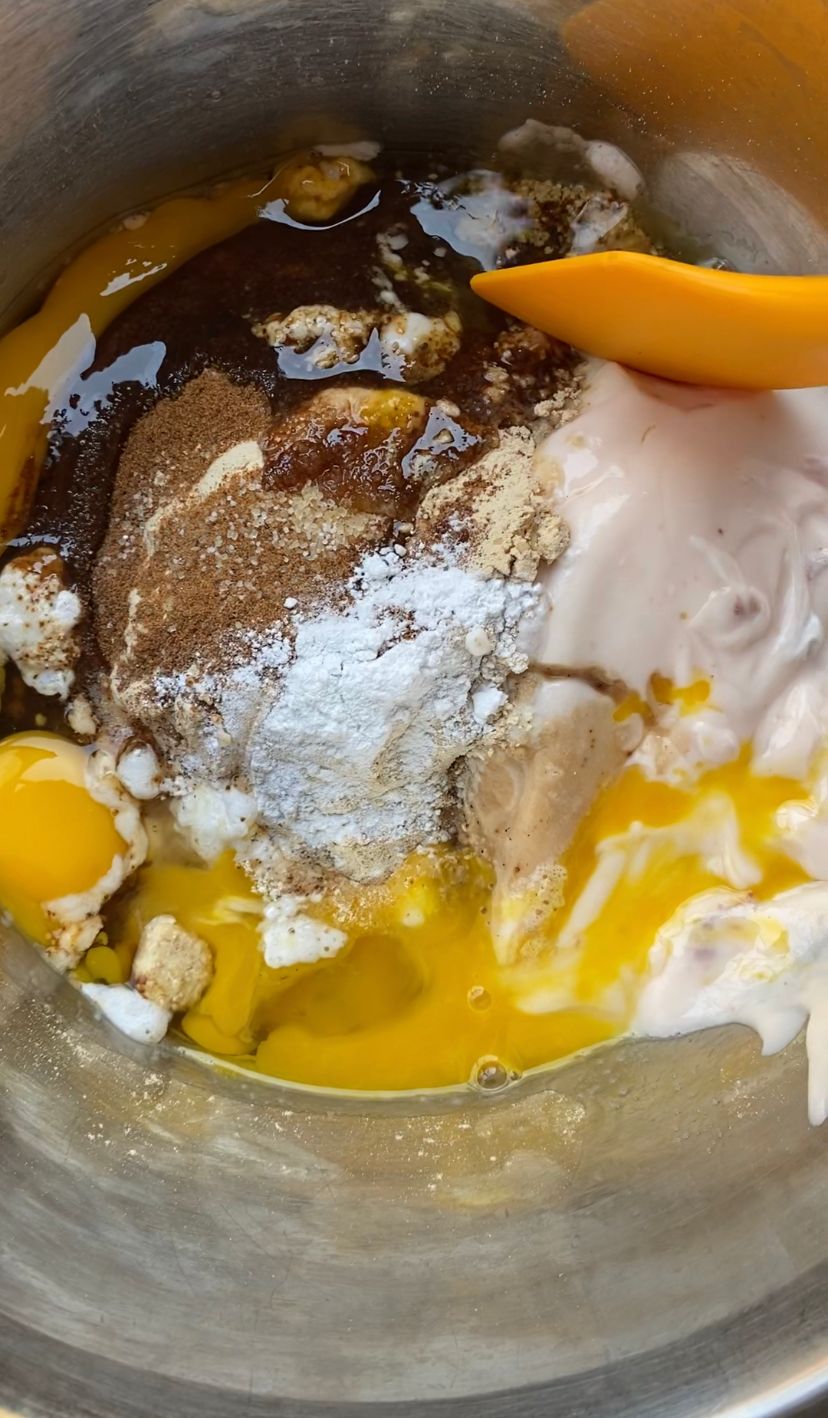 2.
Place your mixture into your  lined muffin tins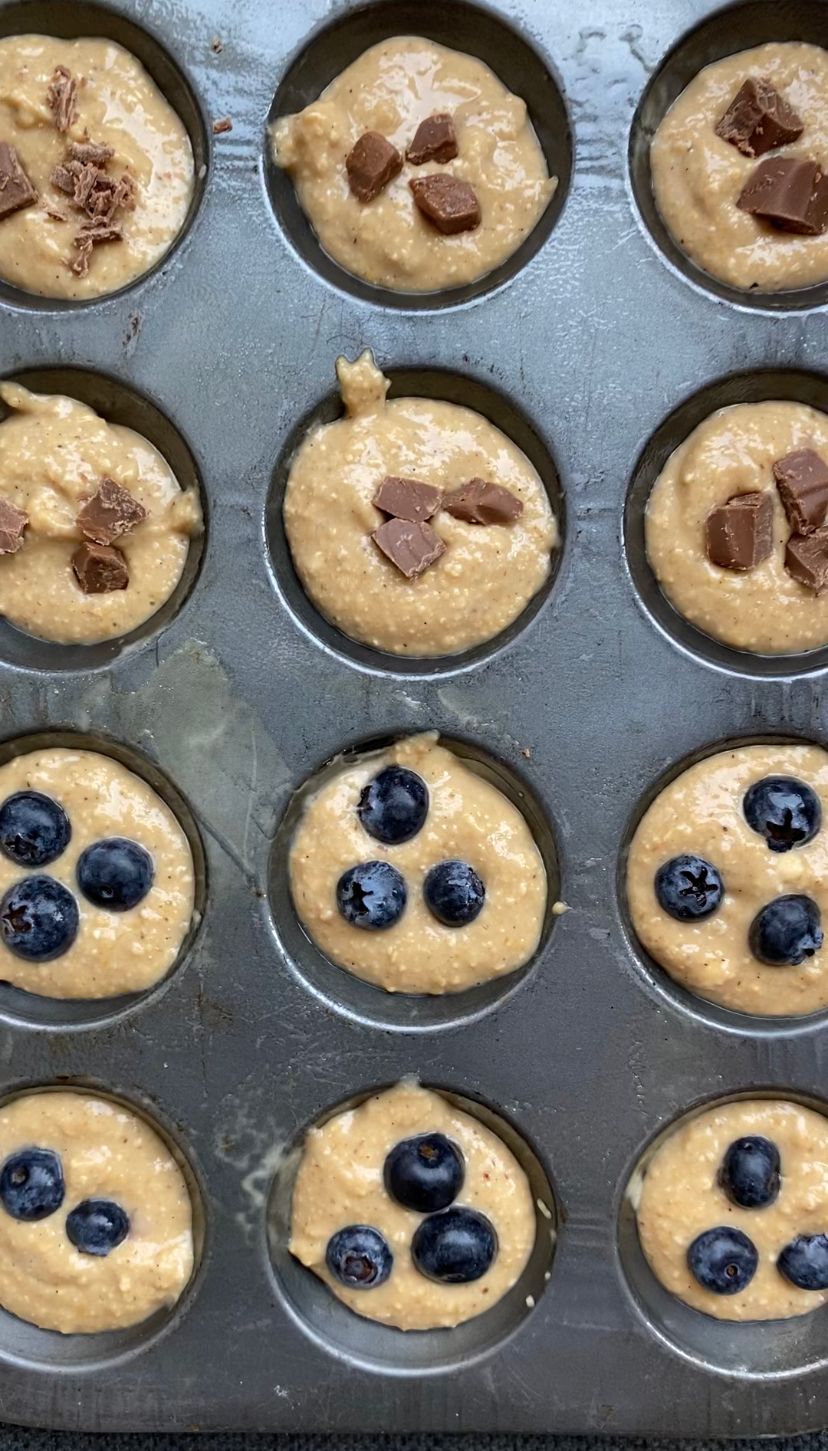 3.
Bake in the oven and allow to cool.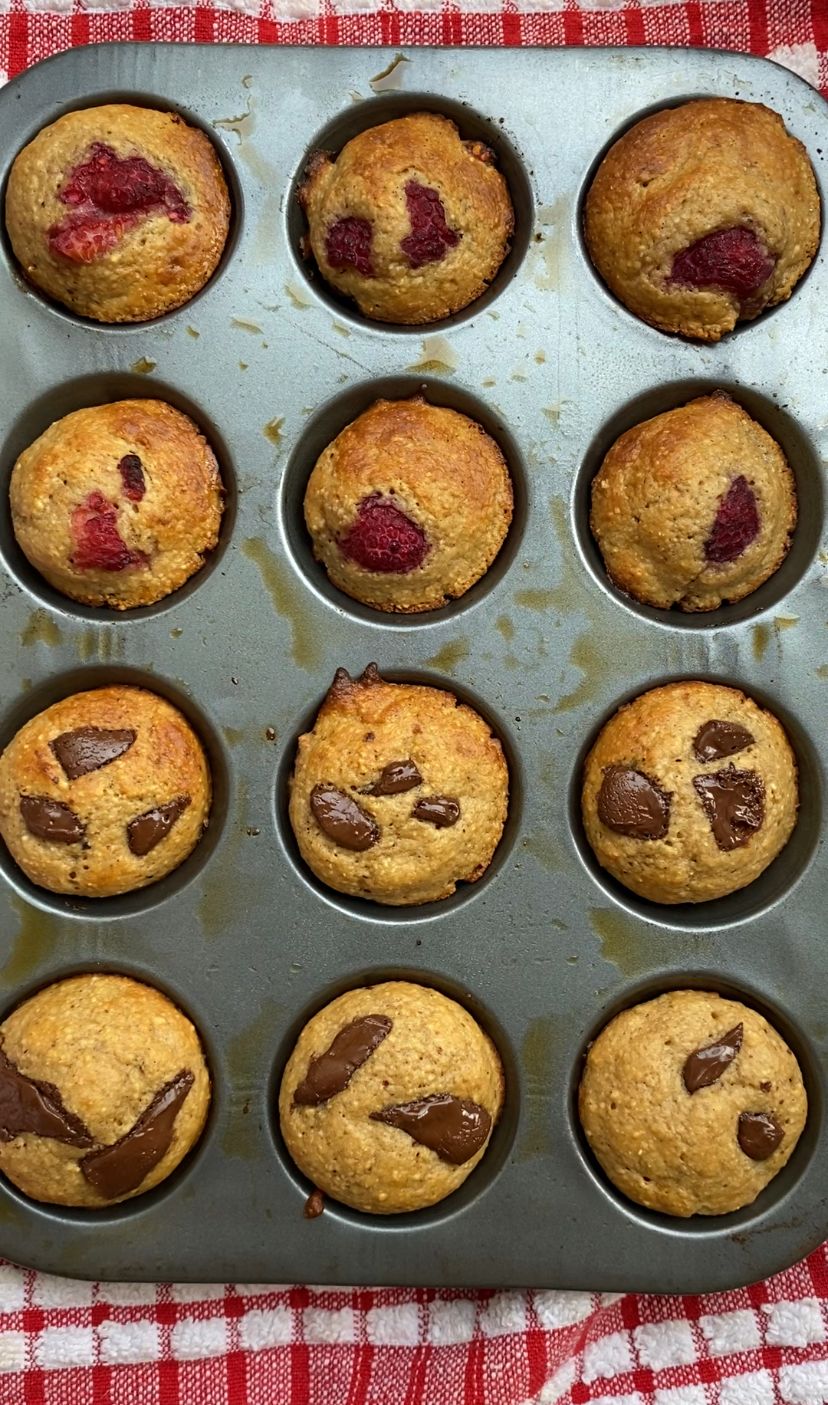 5 Protein Muffin Cereal Flavors
Some additional serving suggestions to change up your brownie cookie flavors!
Milk Chocolate chip: Add 1/2 cup chocolate chips to your muffin batter
Sprinkle: Add sprinkles on top of your muffins before baking
Blueberry: Add 1/2 cup blueberries to your batter
Raspberry: Add 1/2 cup raspberries to your batter
Dark chocolate chip: Add 1/2 cup dark chocolate chips to your batter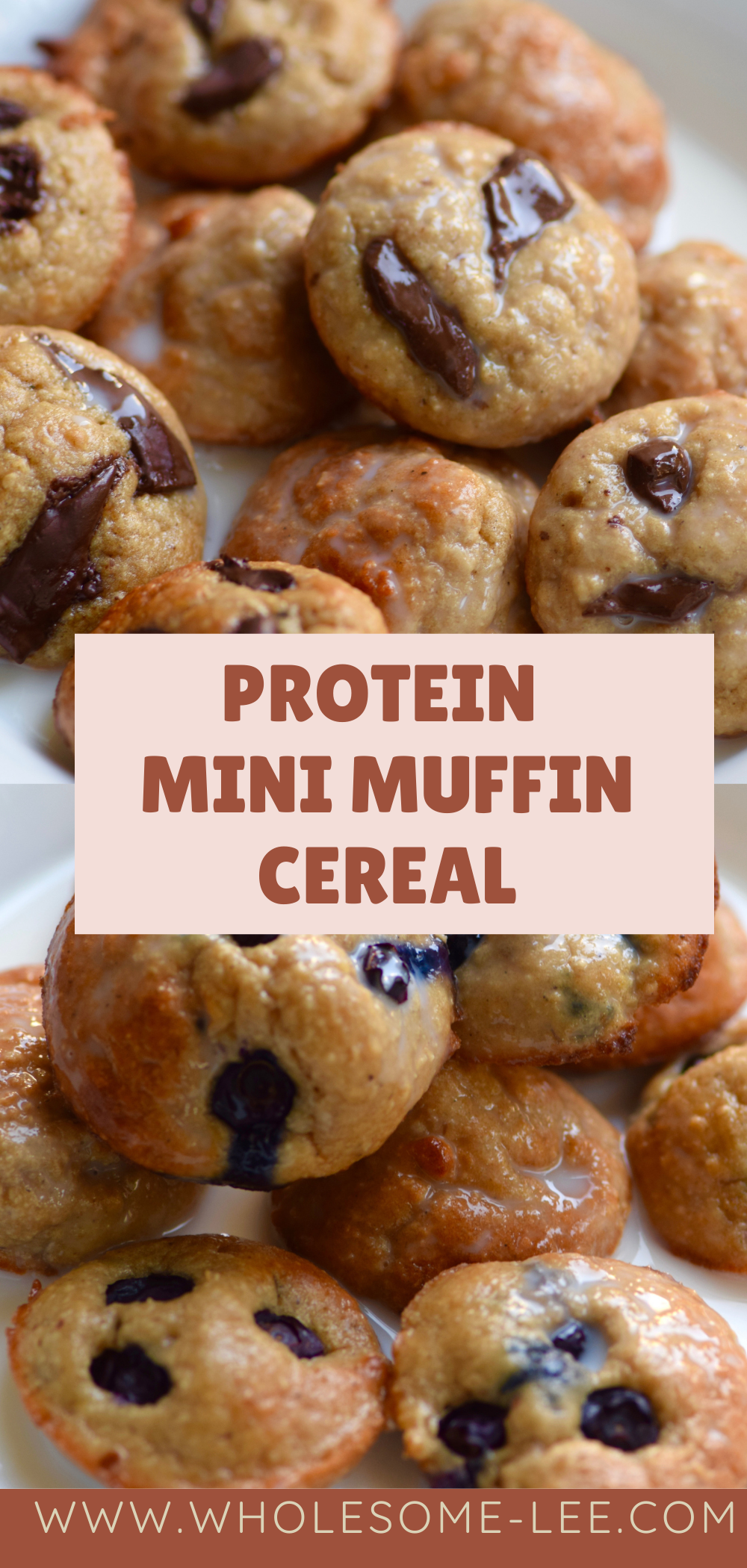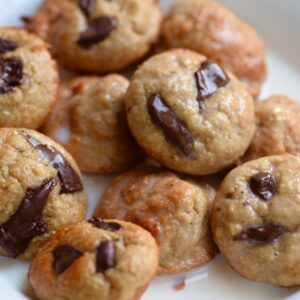 High Protein Mini Muffin Cereal
Wholesome Lee
The perfect breakfast recipe or snacking high protein mini muffins. These can be made as a cereal or as a 'normal size' muffin
Ingredients
2 cups oat flour 208g
⅔ cups vanilla protein powder 236g
1 tsp baking powder
1 tsp baking soda
¼-½ cup granulated sweetener of choice 50-100g
1 cup strawberry low fat greek yoghurt 245g
½-1 cup milk of choice (I used almond)
3 eggs
Instructions
Preheat oven to 180 degrees celsius. Line a mini muffin pan with oil or non stick spray.

Mix all dry ingredients into a bowl.

Combine all your wet ingredients in a separate bowl (except for your milk).

Mix your wet ingredients into your dry until just combined.Add your milk in slowly to see how much is needed. Different protein powders need different amounts, pea protein needs a full cup while other proteins sometimes need less. You're looking for a runny batter texture Stir in (optional) added extras according to the flavour of choice

Pour batter into the muffin tray (recipe should make around 50 mini muffins).

Bake for roughly 8-10 minutes until golden and cooked through.

Store in an airtight container. 10 muffins is roughly one serving size.
Nutrition
Calories: 395kcalCarbohydrates: 38gProtein: 42gFat: 10.9gFiber: 3gSugar: 4g