Who here doesn't like peanut butter pie? With a secret ingredient that makes it SO fluffy, and the ultimate volume treat! This single serving protein peanut butter pie is like eating a huge cloud of whipped peanutty goodness! With 9g protein per serving, this is the ultimate high protein sweet treat!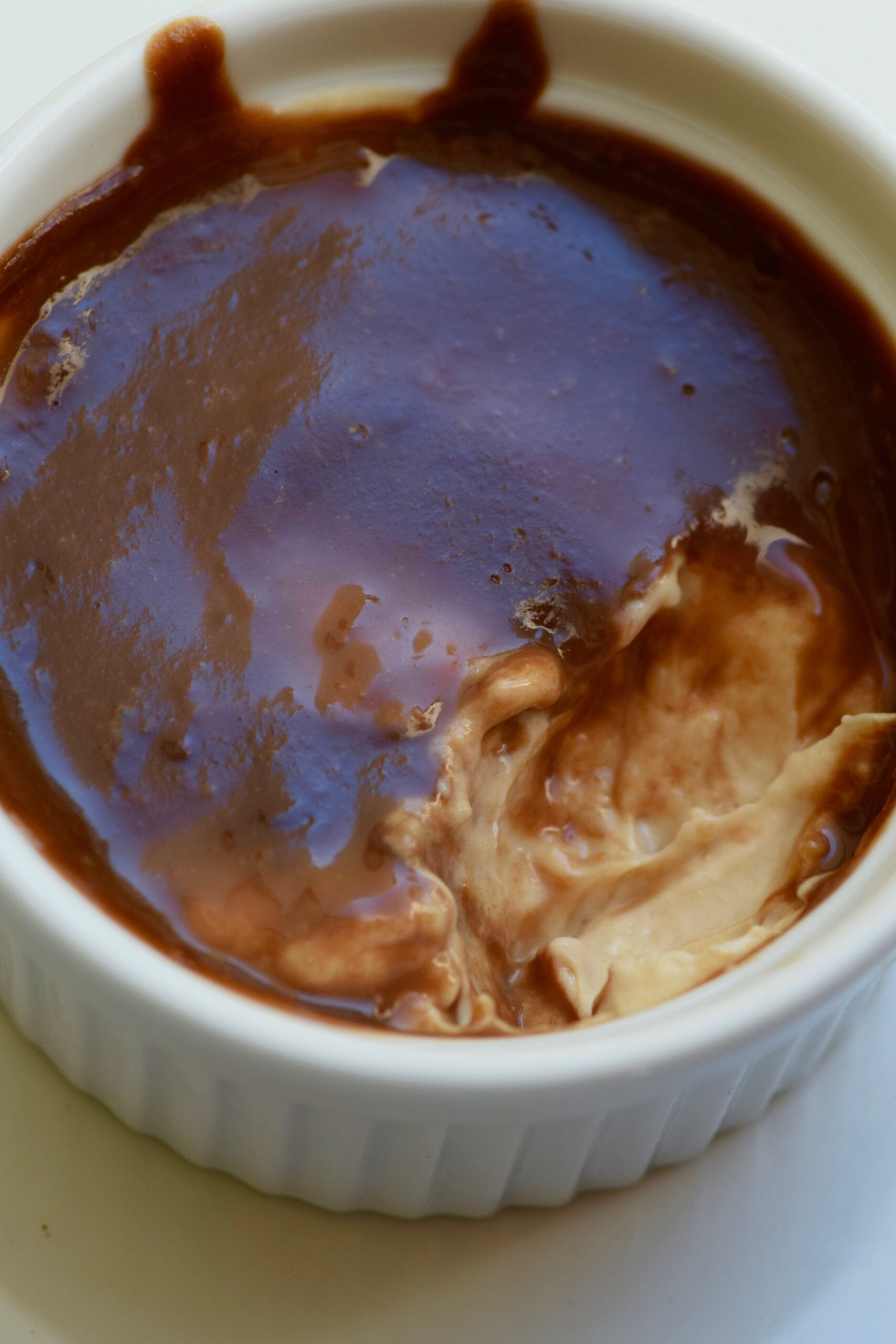 Peanut Butter Pie
I have to confess, I didn't even know what peanut butter pie was last year until my cousin asked me if I could make a 'healthier' version. I didn't even know what he was talking about, and ended up making my healthy peanut butter cups instead.
It wasn't until a couple weeks ago when I was walking past a local bakery that seemed to have peanut butter pie slices. I had to sample it! It was extremely delicious, creamy and peanut buttery!
Of corse I was totally inspired and quickly got recipe testing! The result was this ultra creamy, protein peanut butter pie!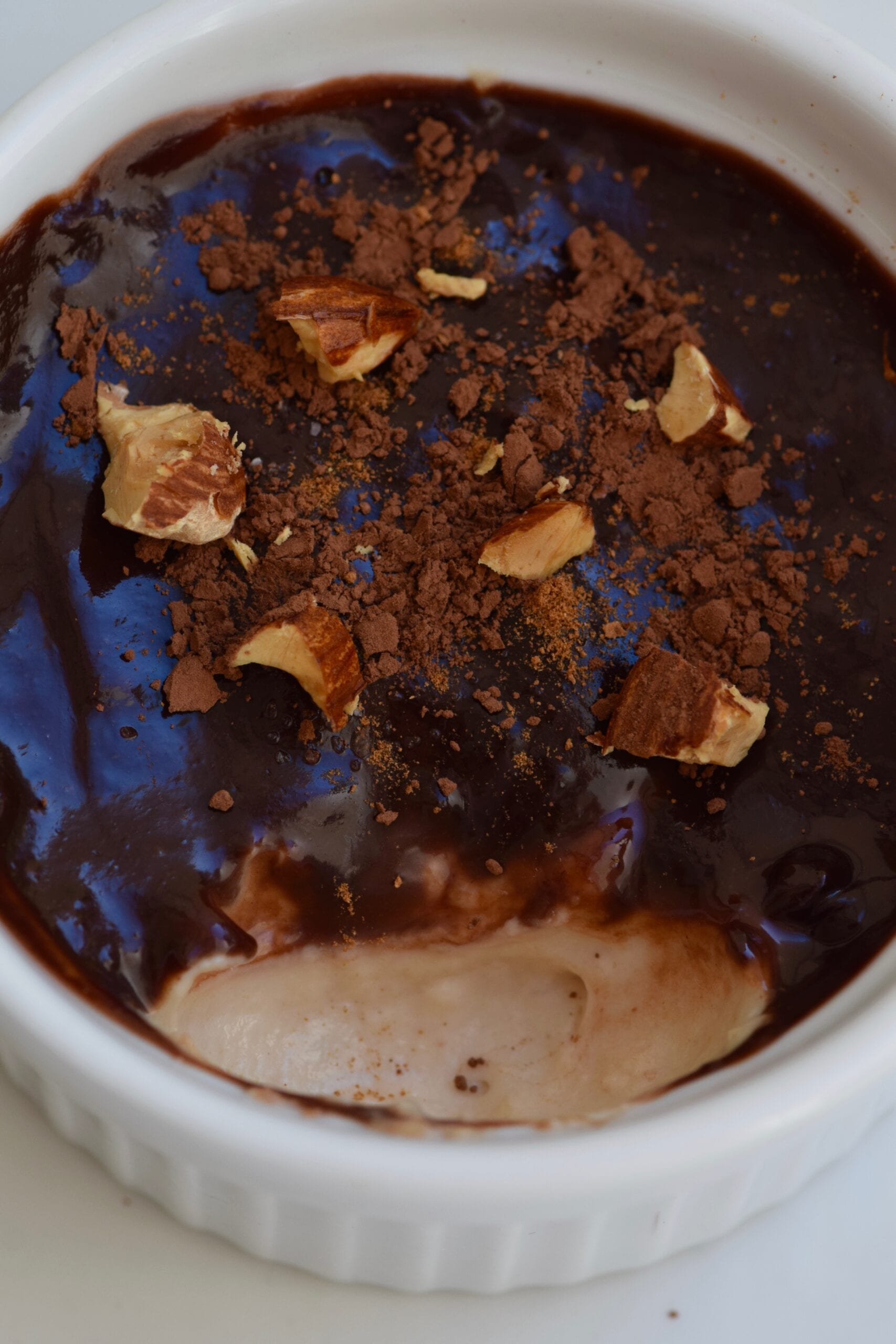 No Bake Protein Peanut Butter Pie
We all know that i'm an absolute sucker for quick and easy recipes! This recipe, is especially quick because honestly, you don't even need to have an oven for it! All you need is a good blender, blend up all your ingredients, melt the topping and BOOM! You're done! I have this protein peanut butter pie as my mid morning, or sometimes afternoon snack! It is soo creamy and honestly hits the spot every single time!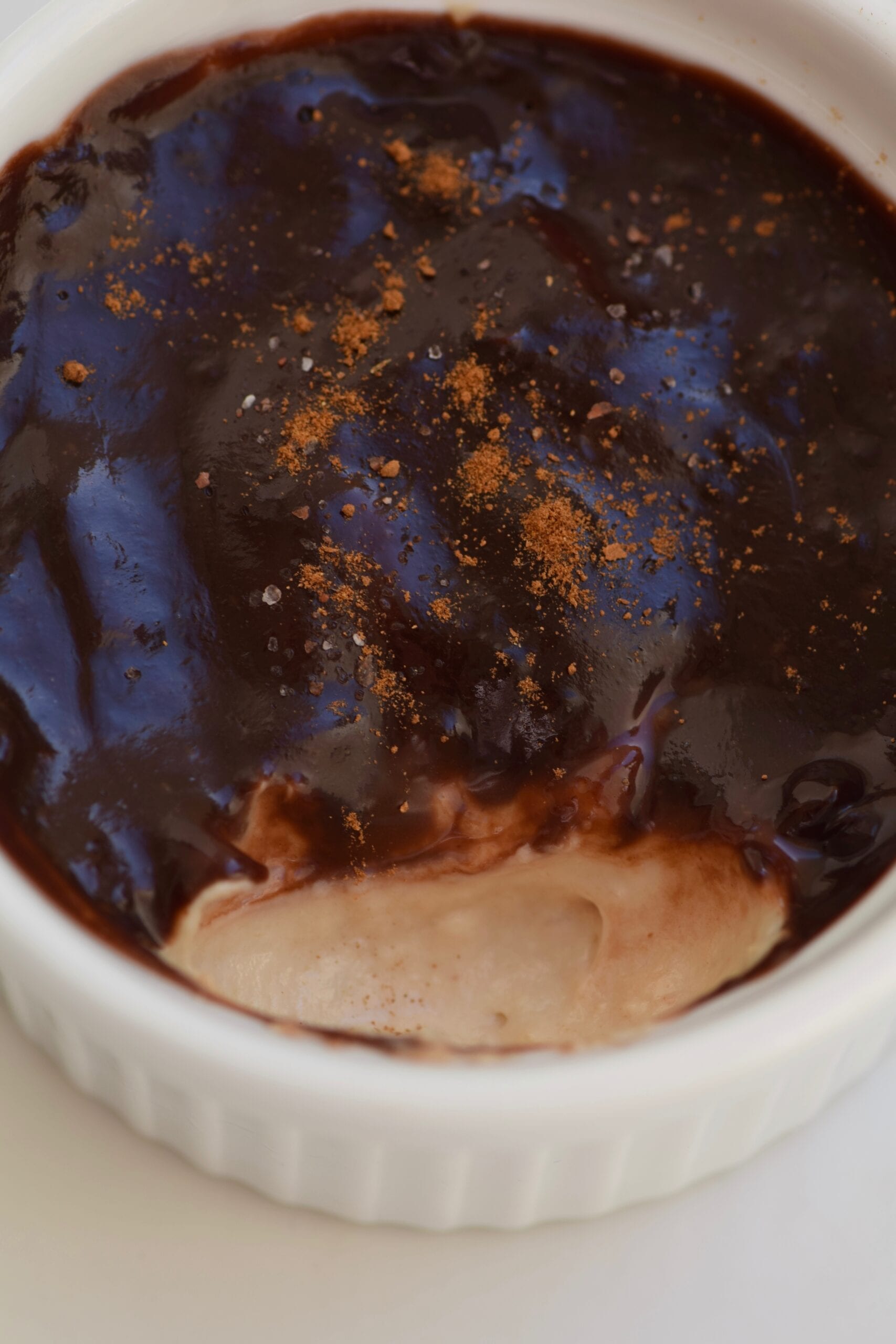 Protein Peanut Butter Pie Recipe
                                                                               Ingredients:
Greek yoghurt : You could use plain or vanilla
Peanut butter: For that delicious PB taste
Granulated sweetener of choice: I use golden monk fruit, but you could use any granulated sweetener such as brown sugar, coconut sugar, erythritol etc.
Xantham gum: This makes it have an amazing thick and creamy texture!
Dash of cinnamon: The Essential ingredient
Milk of choice: I use almond but you could use any milk of choice
Method:
1.
 Place all ingredients in a high speed blender, blend until light and fluffy. Pour into bowl or jar of choice.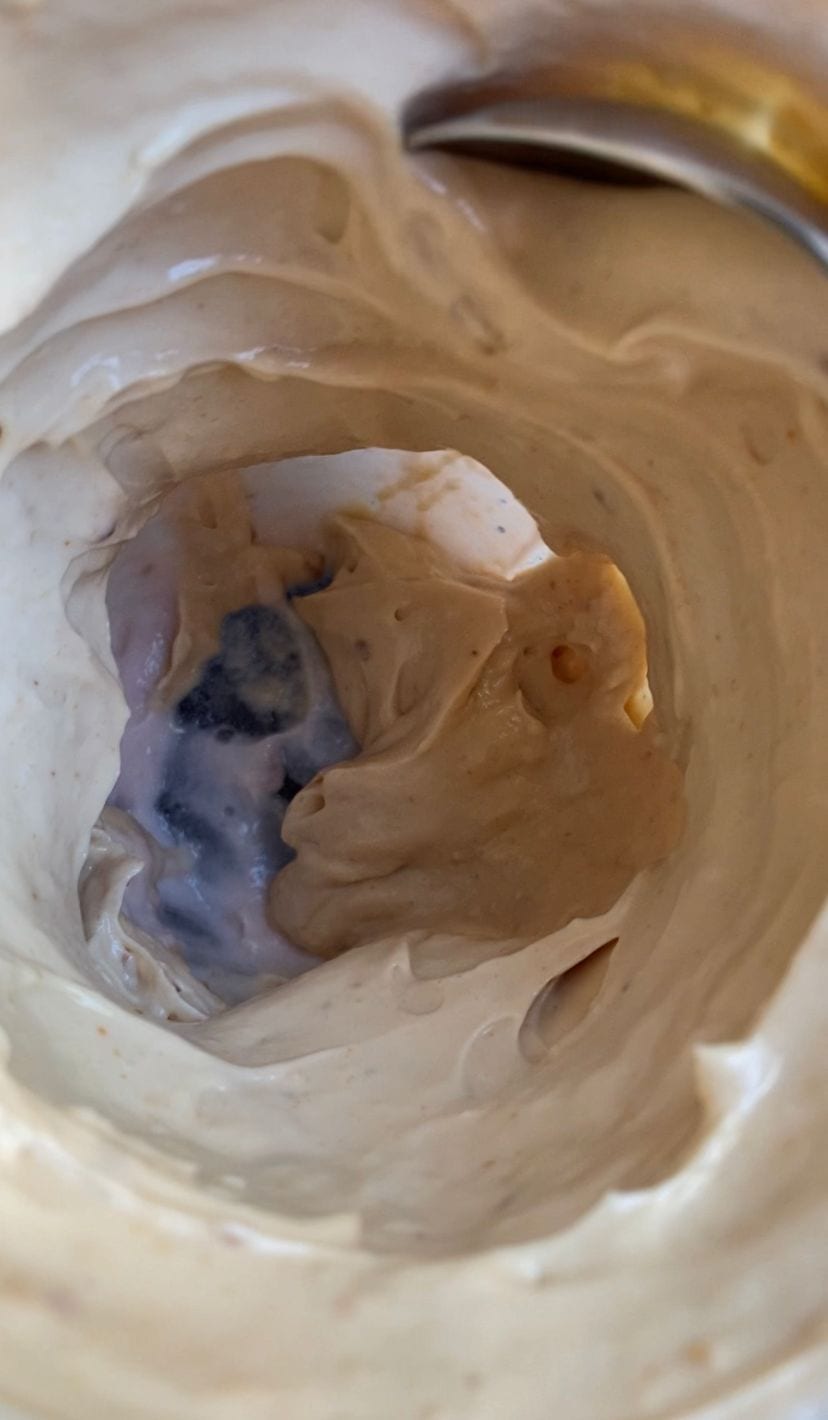 2.
Melt your chocolate and place it on top. Enjoy as is, or place in a fridge to set for 1 hour.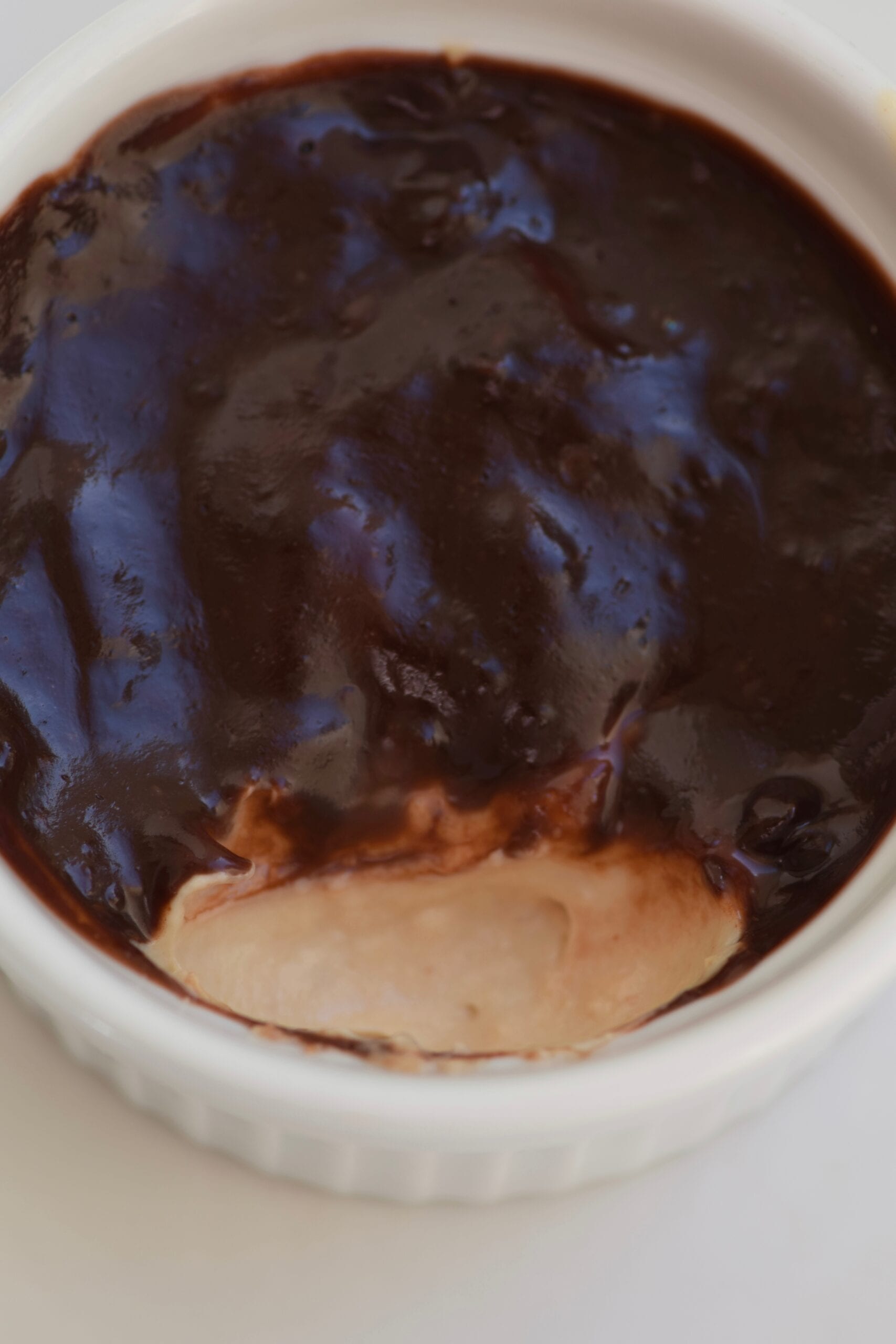 5 Peanut Butter Pie Flavors
Coconut: Add a sprinkle of desiccated coconut over your cinnamon bun
Chocolate chip :Add 1 teaspoon chocolate chips of choice
Frosted:Make your optional frosting
Sprinkles:Add some sprinkles of choice on top
Yoghurt: Top with some yoghurt of choice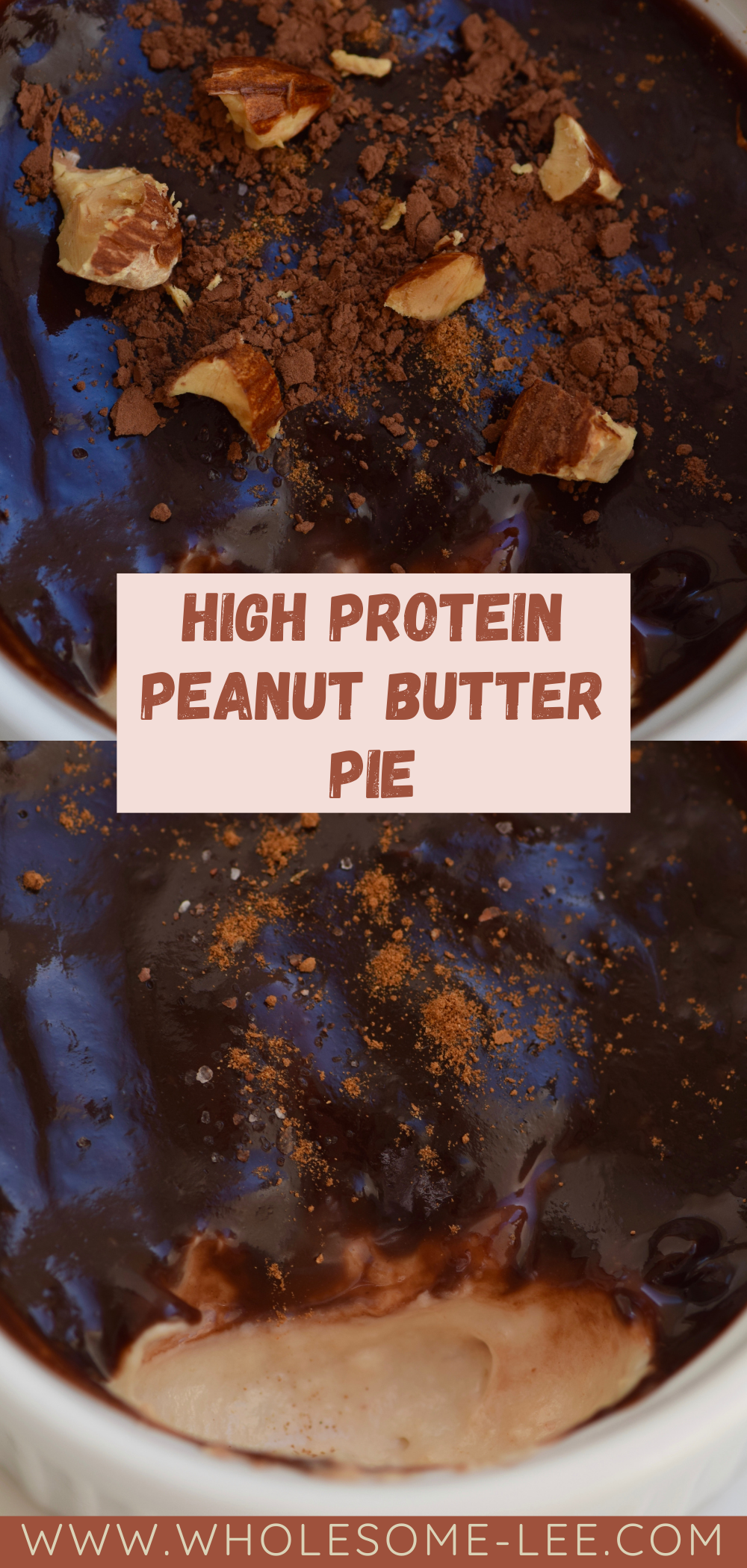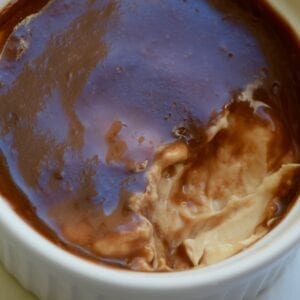 Protein Peanut Butter Pie
Wholesome Lee
This no bake protein peanut butter pie only takes a few minutes to whip up, and is ultra creamy and decadent. Packed with protein, this is the perfect mid morning or afternoon snack!
Ingredients
Topping
4 squares chocolate 16g
2 tbsp almond milk
Instructions
Place all ingredients for the filling in a high speed blender until thick and creamy. Divide the mixture into two, and pour into two bowls or jars.

Melt your chocolate and almond milk for 20-30 seconds in the microwave and stir until it forms a drippy chocolate sauce.

Pour on top of each jar! Enjoy immediately, or you can allow it to further set in the fridge for 1 hour
Nutrition
Calories: 194kcalCarbohydrates: 15gProtein: 8gFat: 12gFiber: 1.4gSugar: 12g