There is nothing better than starting your day off with a big bowl of chocolate oatmeal cookies! This is any chocaholics ultimate breakfast. The best part, is you won't have that normal sugar rush and dip that you get from traditional cereal varieties. Refined sugar free, high fiber, and delicious with an extra protein booster if you use whole milk or milk infused with protein powder, this is the ultimate brownie cookie cereal of your dreams!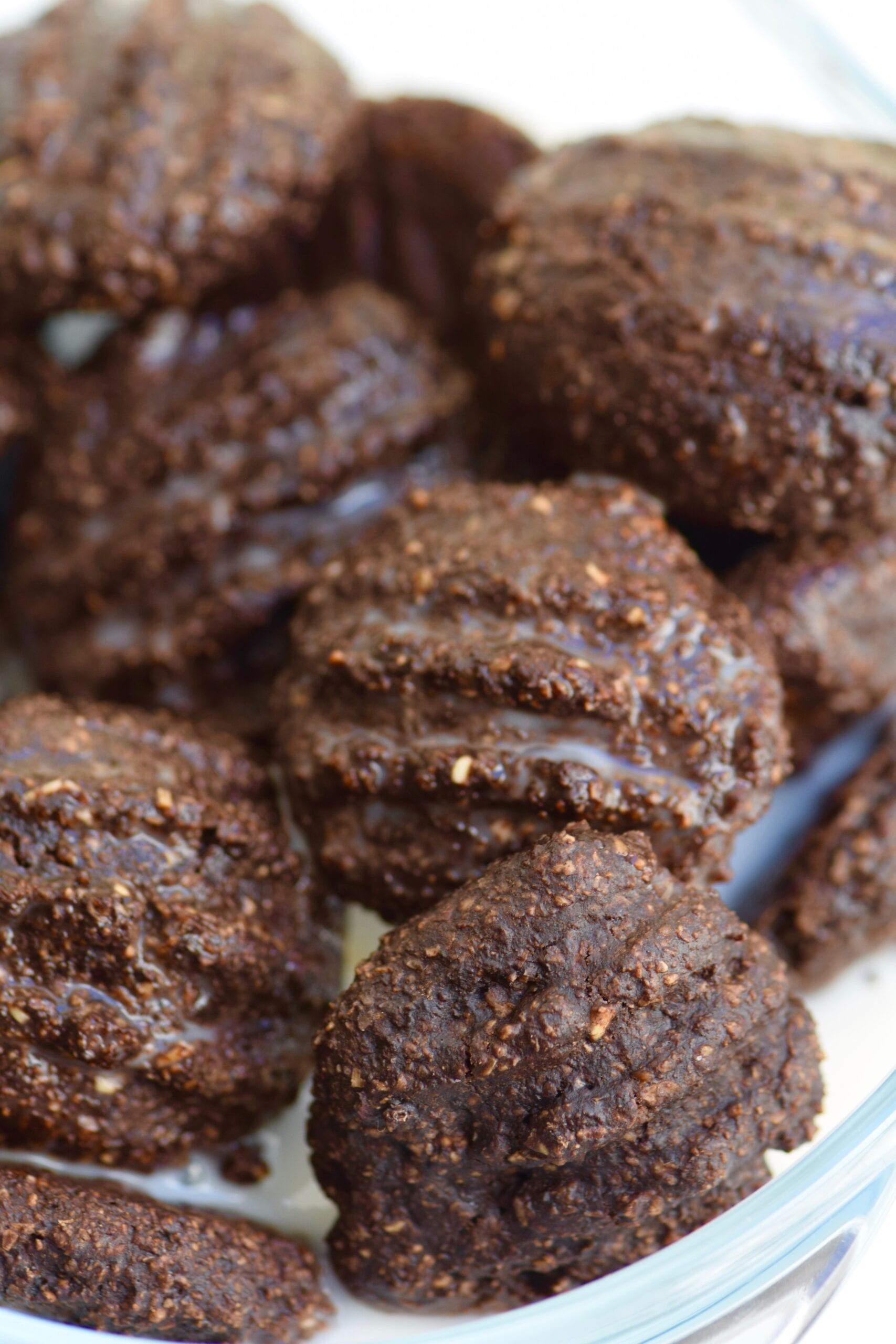 Brownie Cookies for Breakfast?
What if I told you that you could have a big bowl of delicious brownie cookie cereal and STILL achieve your weight loss goals? Yes, you heard me correctly! If you're like me and have a huge sweet tooth for anything chocolate, this recipe will quickly become one of your 'go-to' favourites!
Since my original cookie cereal recipe, thousands of you have made it and to date it is STILL one of my most popular recipes. Since then I have launched my protein cookie cereal which was for all you babes who wanted the actual cookie to have protein. Now, to add to the collection, I present you with this chocolate brownie cookie cereal of your dreams!
.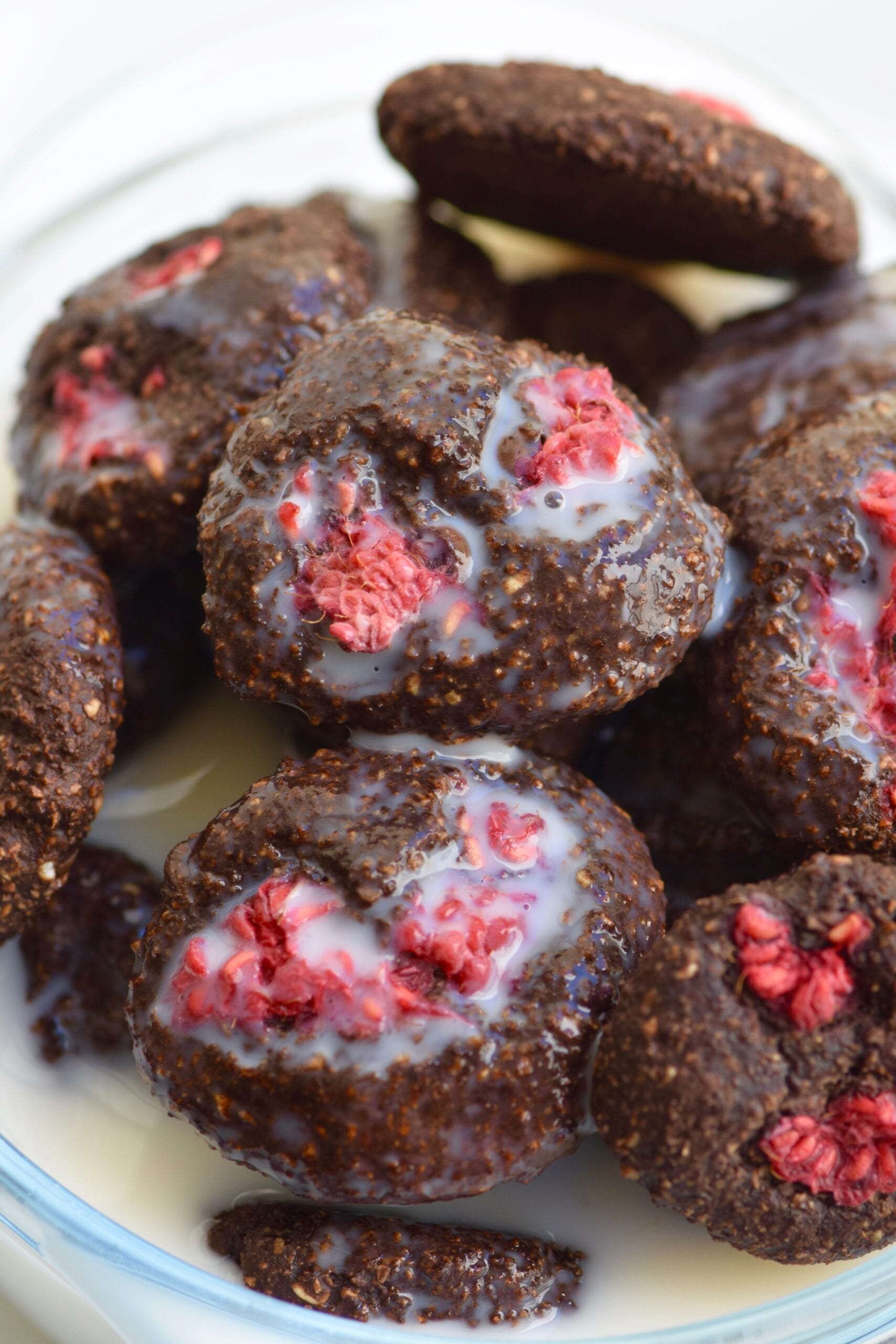 Brownie Cookie Recipe
Obviously, this recipe is one-bowl (I mean honestly, who has time for long recipes that need like 1000 bowls). Something I must say is that this recipe yields a slightly drier cookie (on purpose) because it's aimed at being a cereal! So, if you're planning on having it without milk, bare in mind that the recipe was made to be a little drier to absorb the milk! If you're looking for normal brownie cookies, and not a brownie cookie cereal, you can check out a recipe here.
Storing the Brownie Cookie Cereal
Storing your cookie cereal is SUPER important to keep its texture and consistency. I make to store it in an airtight or sealable contain to retain freshness!
If you want your cereal to last a little longer, you can store a batch in the freezer in an airtight freezer friendly container.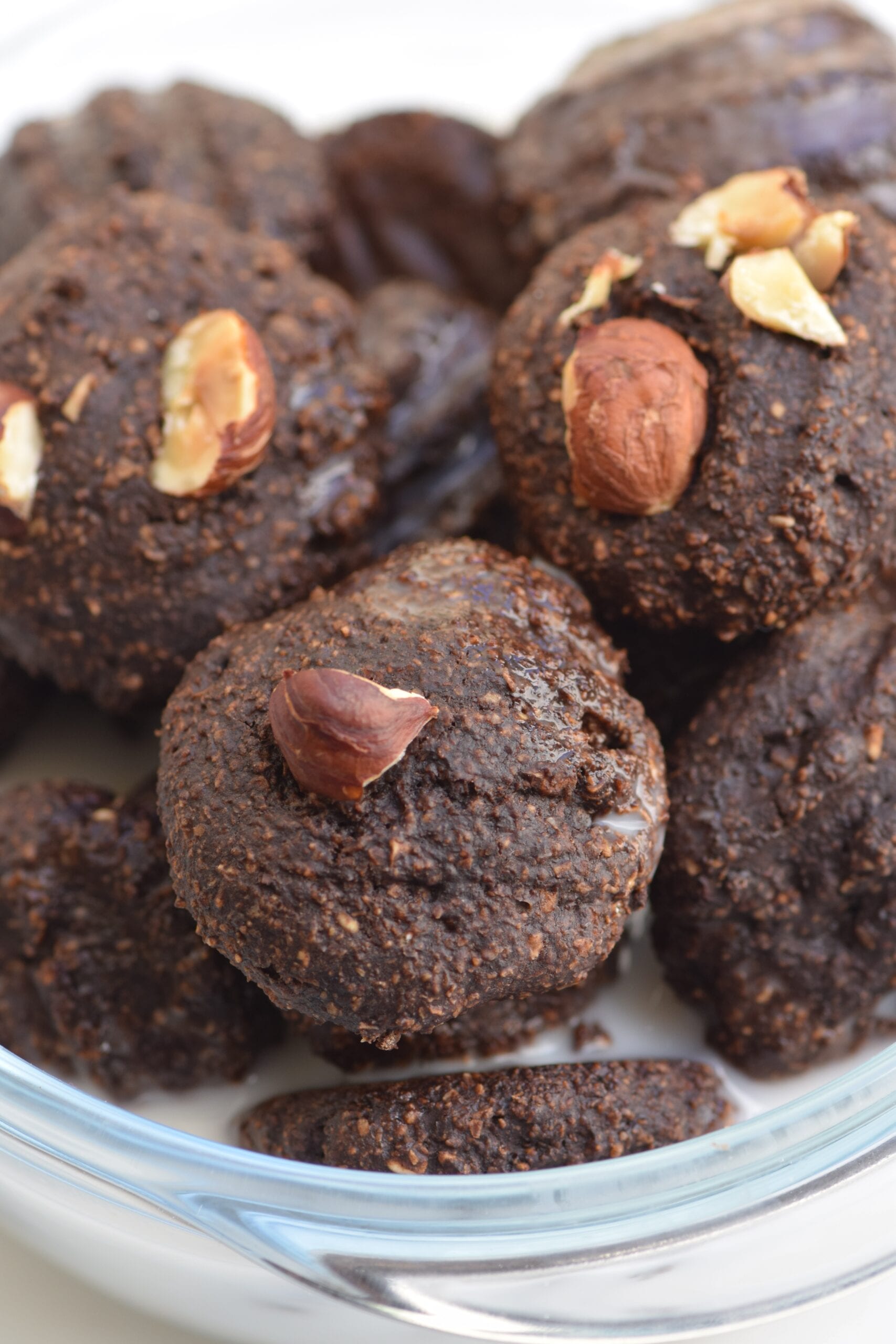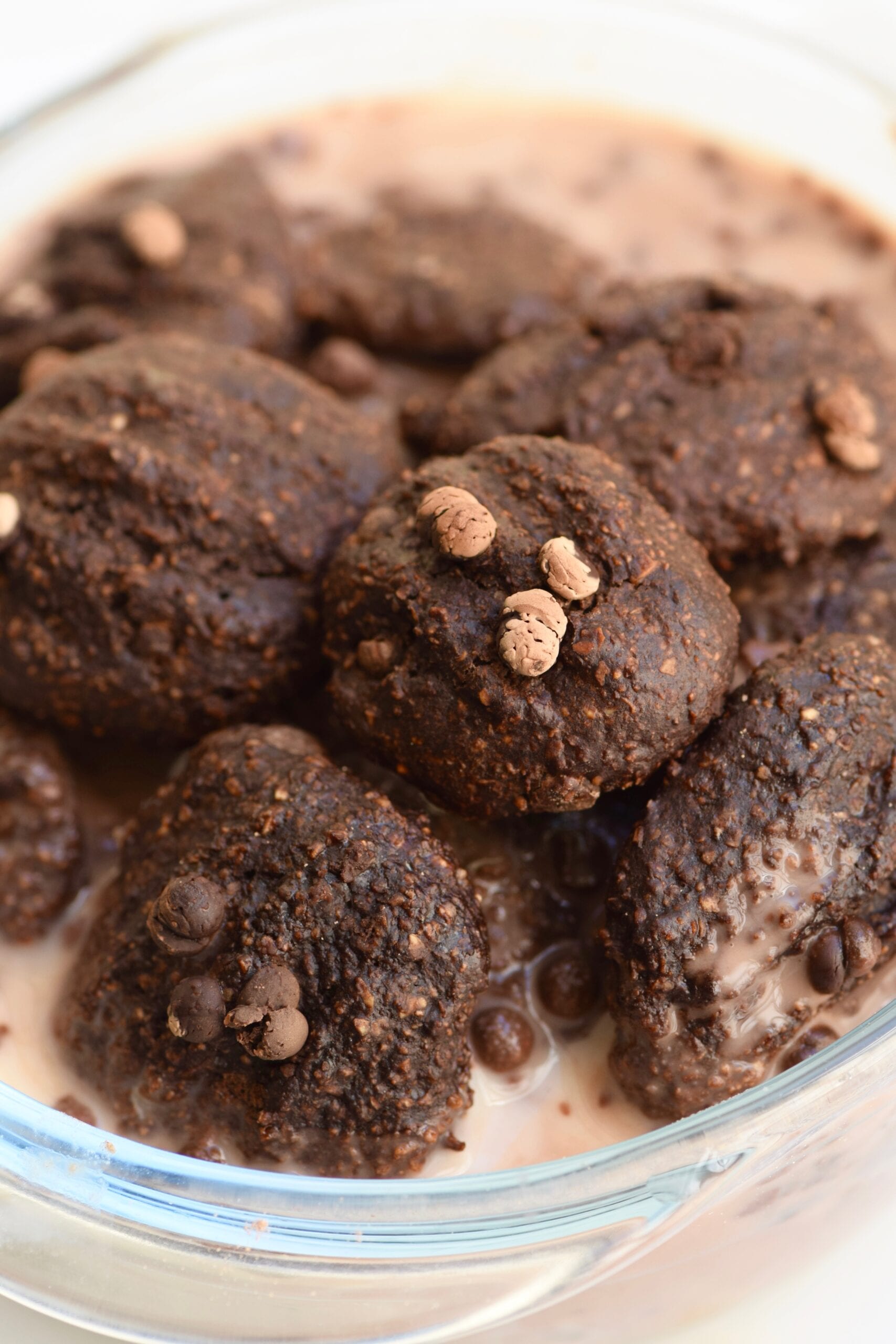 How do you make Brownie Cookie Cereal? 
                                                                               Ingredients:
Oat flour: I make my own by blending oats in a high speed blender to make a flour consistency.
Cocoa powder: To make it extra chocolatey
Granulated sweetener of choice: I used a calorie free monk fruit sweetener, but any granulated sugar could work.
Baking soda: To allow your cookies to rise a little
Almond flour: adds a delicious texture & healthy fats to keep you full for longer
Milk of choice: I used almond milk, but you can use any milk of preference
Egg: You can replace this if you're vegan with a chia seed egg
Vanilla extract: To add that delicious vanilla flavour while not being over powering!
Chocolate chips: optional but highly recommended!
Method:
1.
 Add all ingredients into a mixing bowl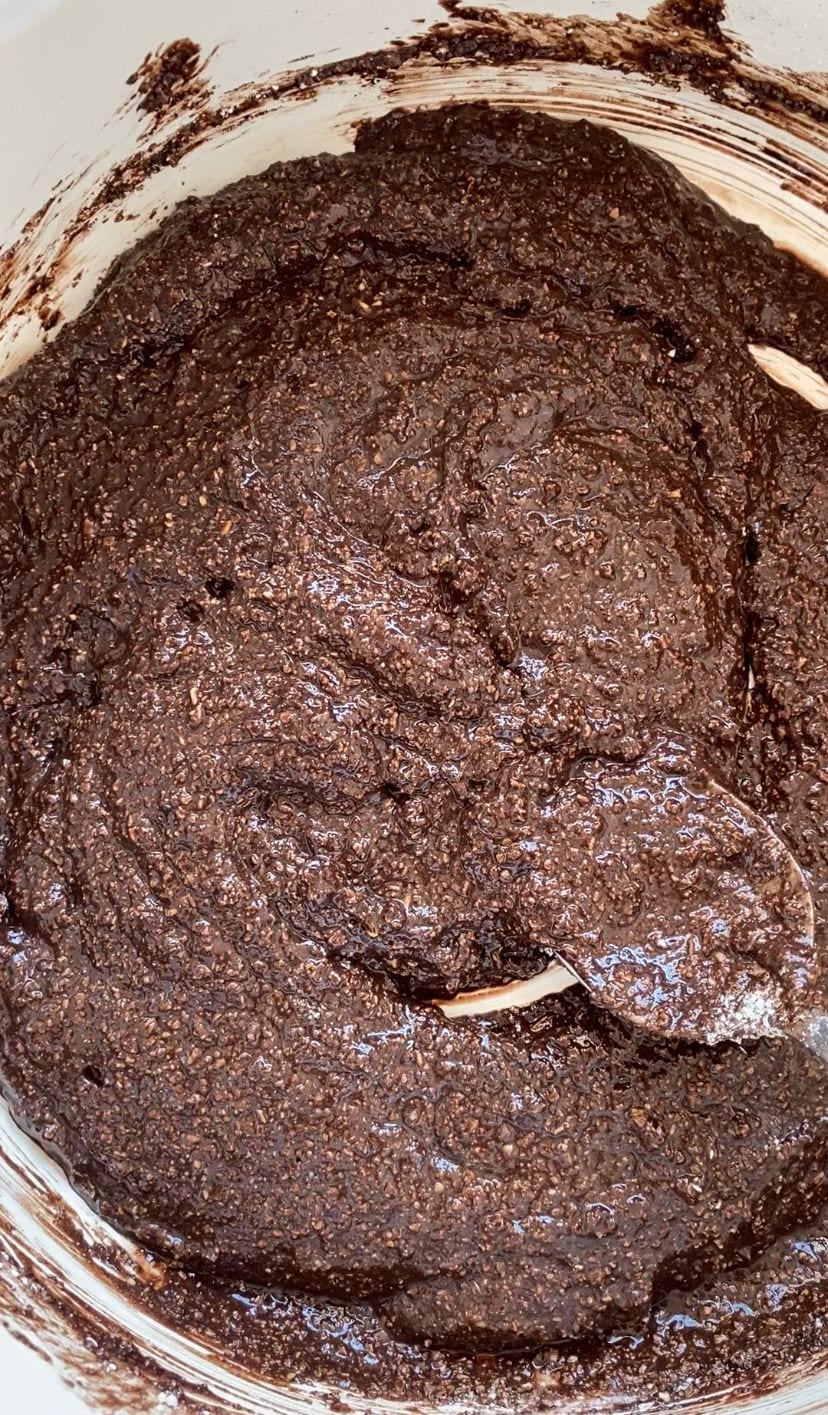 2.
Roll and press down cookie dough balls onto lined cookie sheet. Bake in oven and allow to cool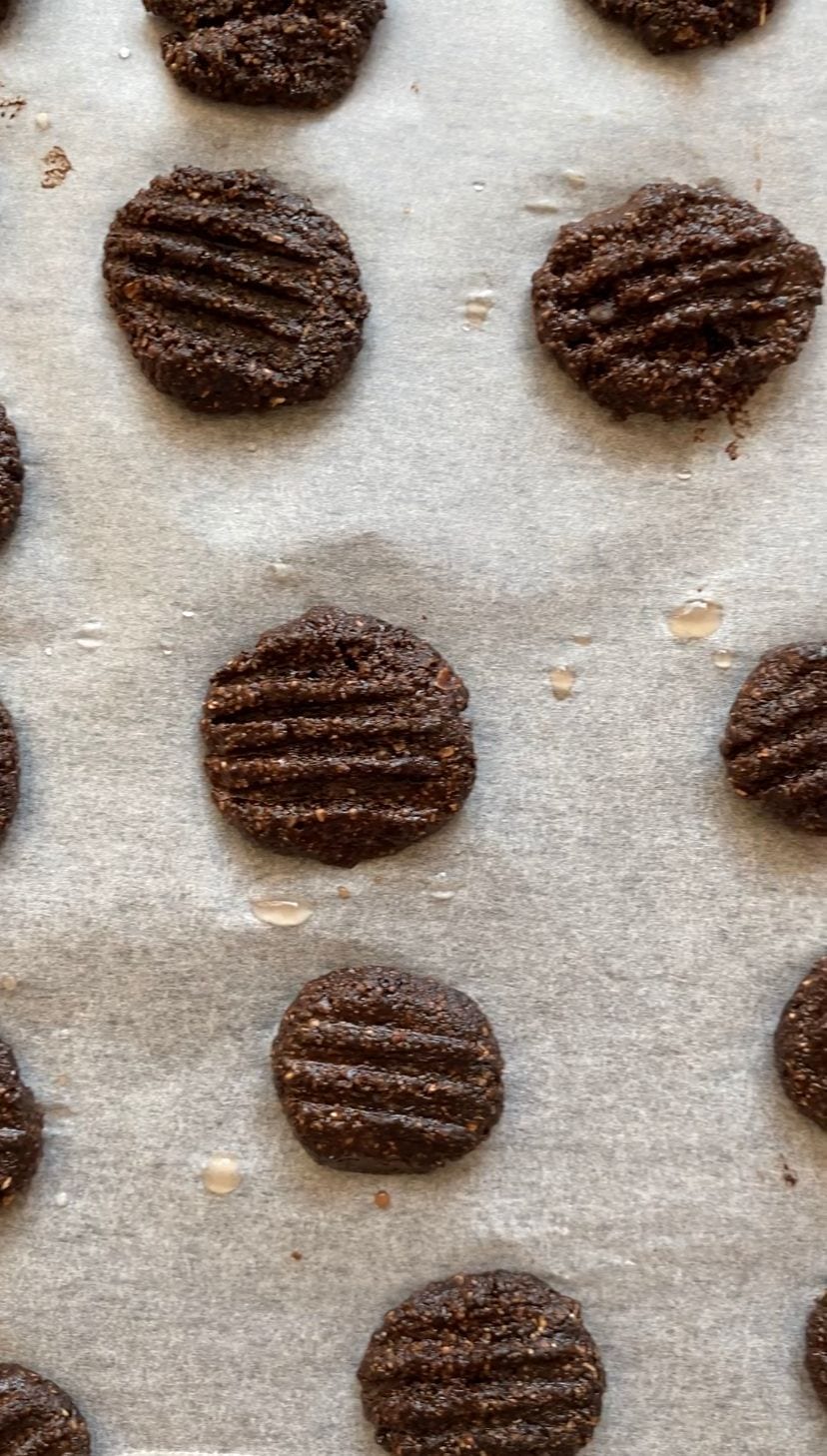 5.
Store in an airtight container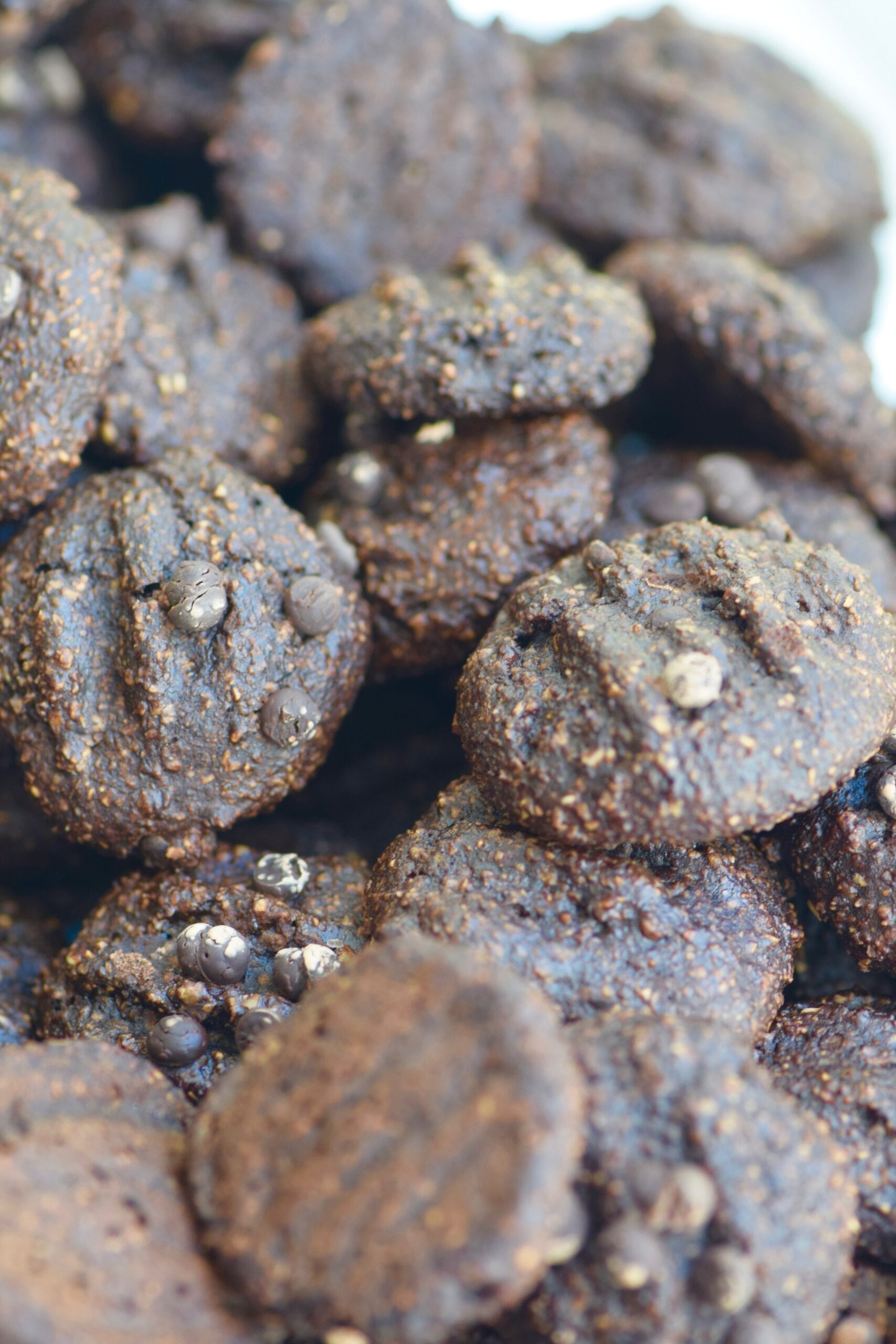 5 Brownie Cookie Types 
Some additional serving suggestions to change up your brownie cookie flavors!
Double chocolate protein: Enjoy cereal with some chocolate protein powder infused milk
Raspberry chocolate: Add 1/2 cup raspberries to your batter
Dark chocolate chip:Add 1/4-1/2 cup chocolate chips to your batter
Hazelnut Chocolate: Instead of almond flour you could blend up hazelnuts into a flour! Add some crushed hazelnuts to your batter
Sea salt chocolate: add a pinch of sea salt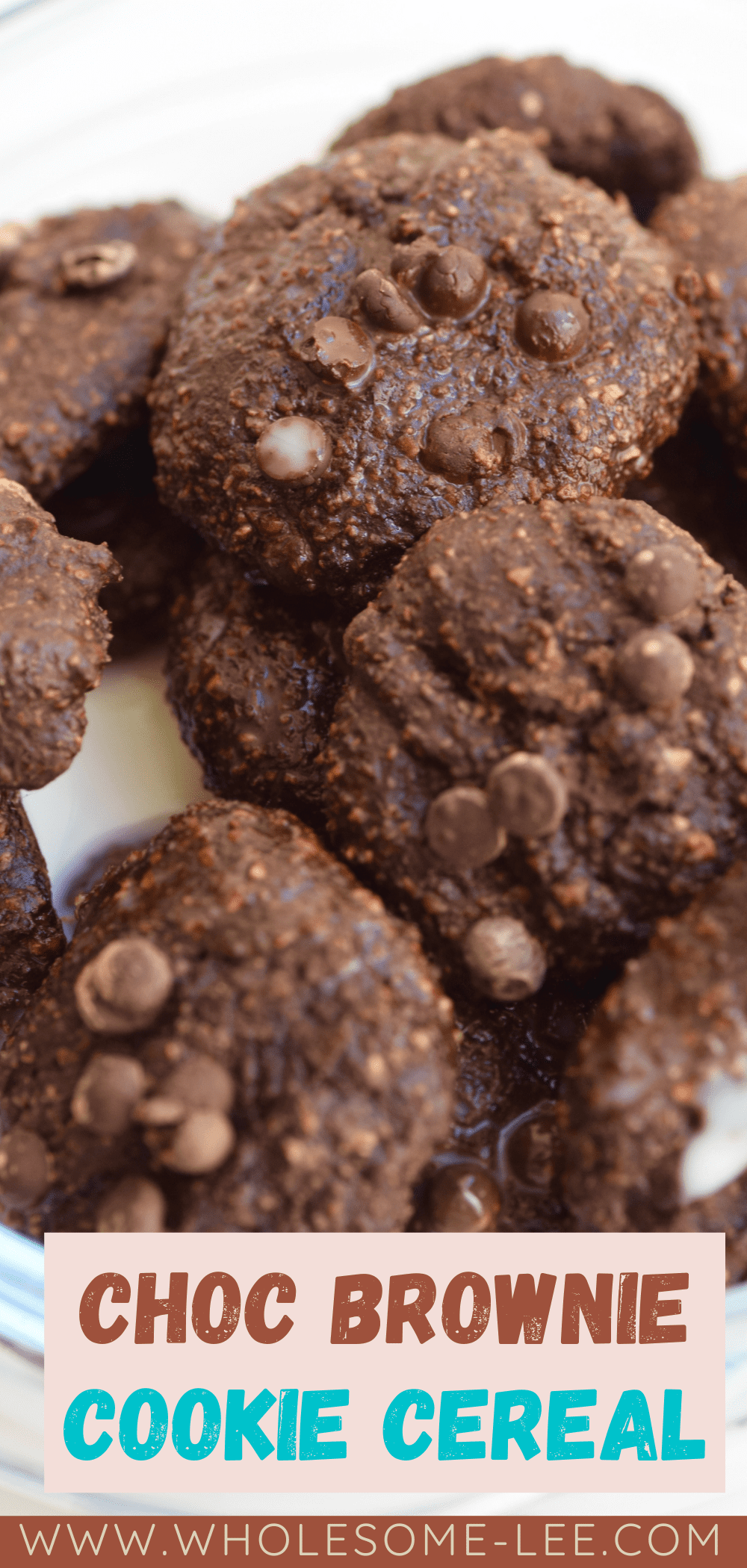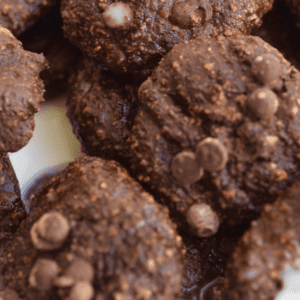 Chocolate Brownie Cookie Cereal
Wholesome Lee
The best chocolate brownie cookie cereal recipe! One bowl, easy to make, high fiber, refined sugar free and so incredibly delicious! Serve with whole milk, or protein infused milk for an extra protein kick
Ingredients
1 cup oat flour 104g
⅓ cup almond flour 38g
¼ cup cocoa powder 21g
⅓ cup granulated sweetener of choice 67g
¼ cup +2 tbsp milk of choice
1 tsp vanilla extract
¼ tsp baking soda
¼-½ cup chocolate chips of choice (optional) 56g-112g
Instructions
Preheat oven to 180 degrees Celsius. Line a cookie tray with oil/ baking paper

Mix all ingredients in a bowl.

Using a 1/2 tsp scooper, scoop cookie dough into balls and press down with a fork on your lined cookie tray.

Bake in the oven at 180°C for roughly 8-10 mins until golden brown

Set aside and allow to cool. The cookies should harden. Divide batch into 4 servings & enjoy!
Nutrition
Calories: 193kcalCarbohydrates: 39gProtein: 8.5gFat: 9gSaturated Fat: 1.6gFiber: 5.1gSugar: 0.9g