Soft Fudge Brownie Fries
The most delicious fudge brownie fries dipped in an optional chocolate coating. This rich fudge brownie texture is the perfect bite sized sweet snack, that is perfect for tea time dipping.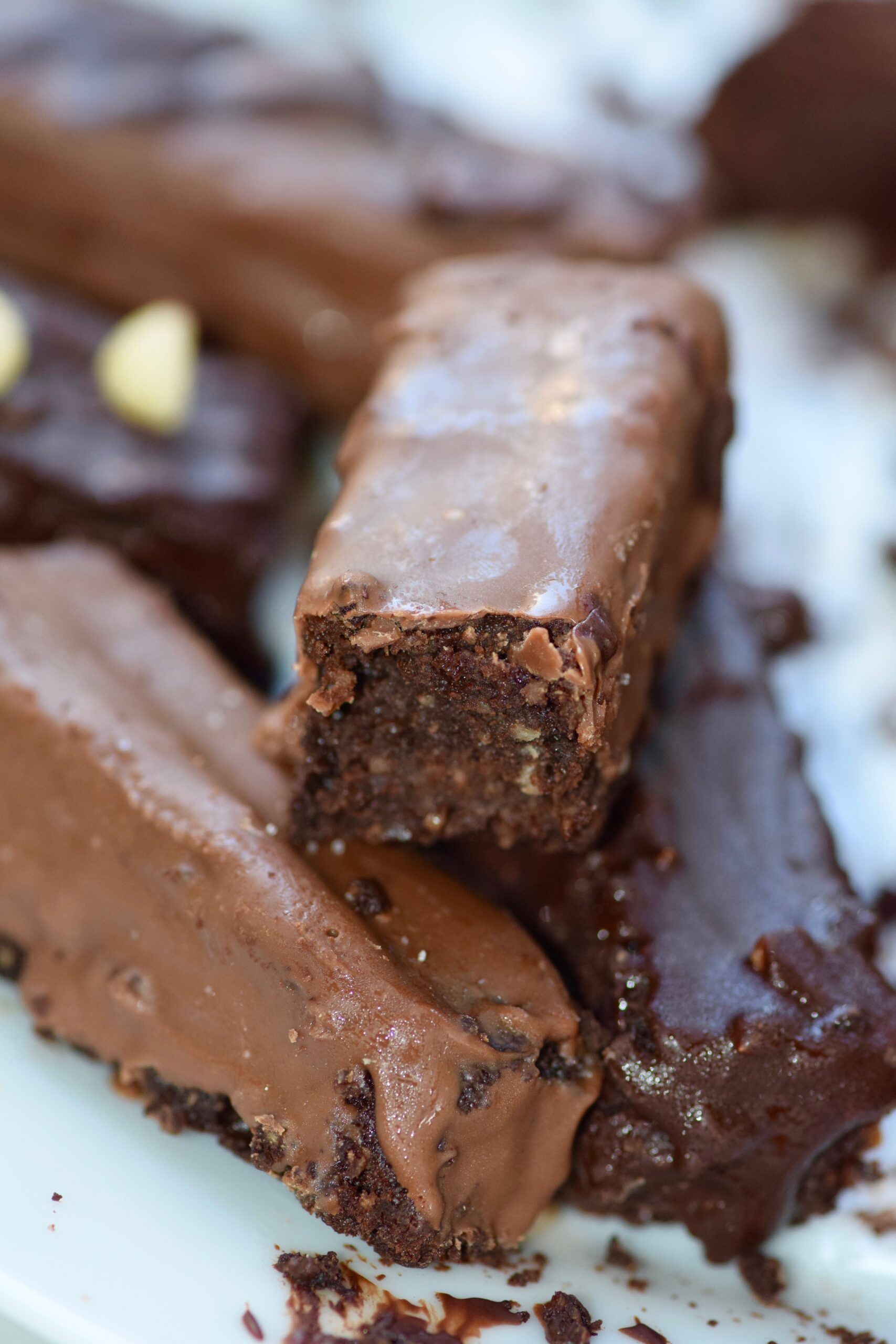 Home-made Brownie Fries
These home-made home baked brownie fries have a rich chocolatey flavour, and is perfect to dunk in a cup of tea or coffee. If you're a chocolate lover like me, and you love a fudge type of texture then these are honestly so for you! Perfectly bite sized, these high fiber brownies get their texture from the greek yoghurt. If you're vegan you can substitute the yoghurt with apple sauce!
You may also like my chocolate chip cookie fries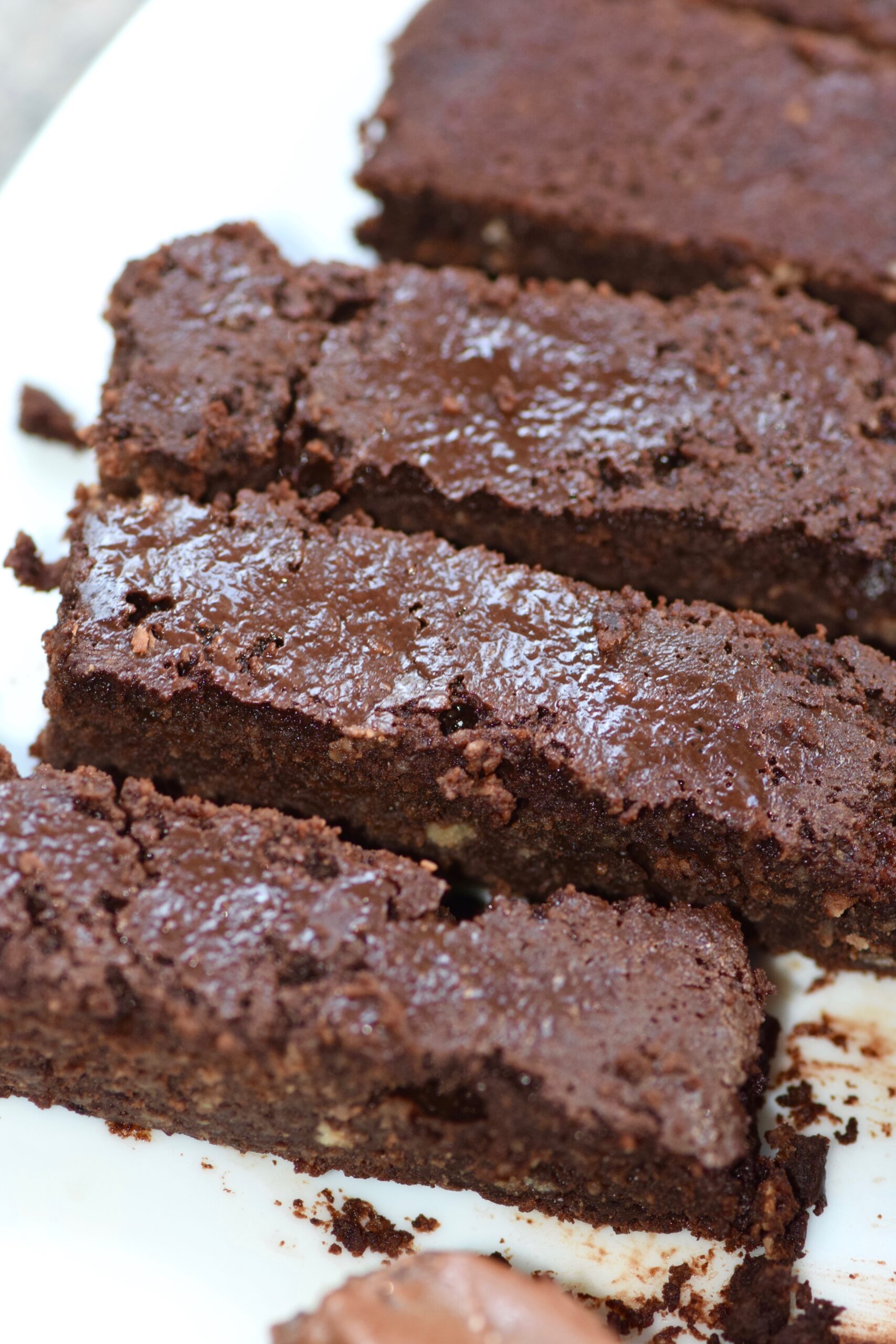 Snacking Fudgy Brownie Bites
Who says you can't have brownies as a snack and support your weight loss goals? These brownie fries are the perfect snacking brownie. These soft fudge brownie fries are even better when dunked in rich chocolate, and when it hardens the chocolate 'cracks' and the soft brownie centre is just so rich and delicious. These are so easy to make, and no one would guess that they are made from oatmeal! The chocolate coating is totally optional, because it can get a little rich! These are also delicious without the coating!
Try my Zucchini brownies!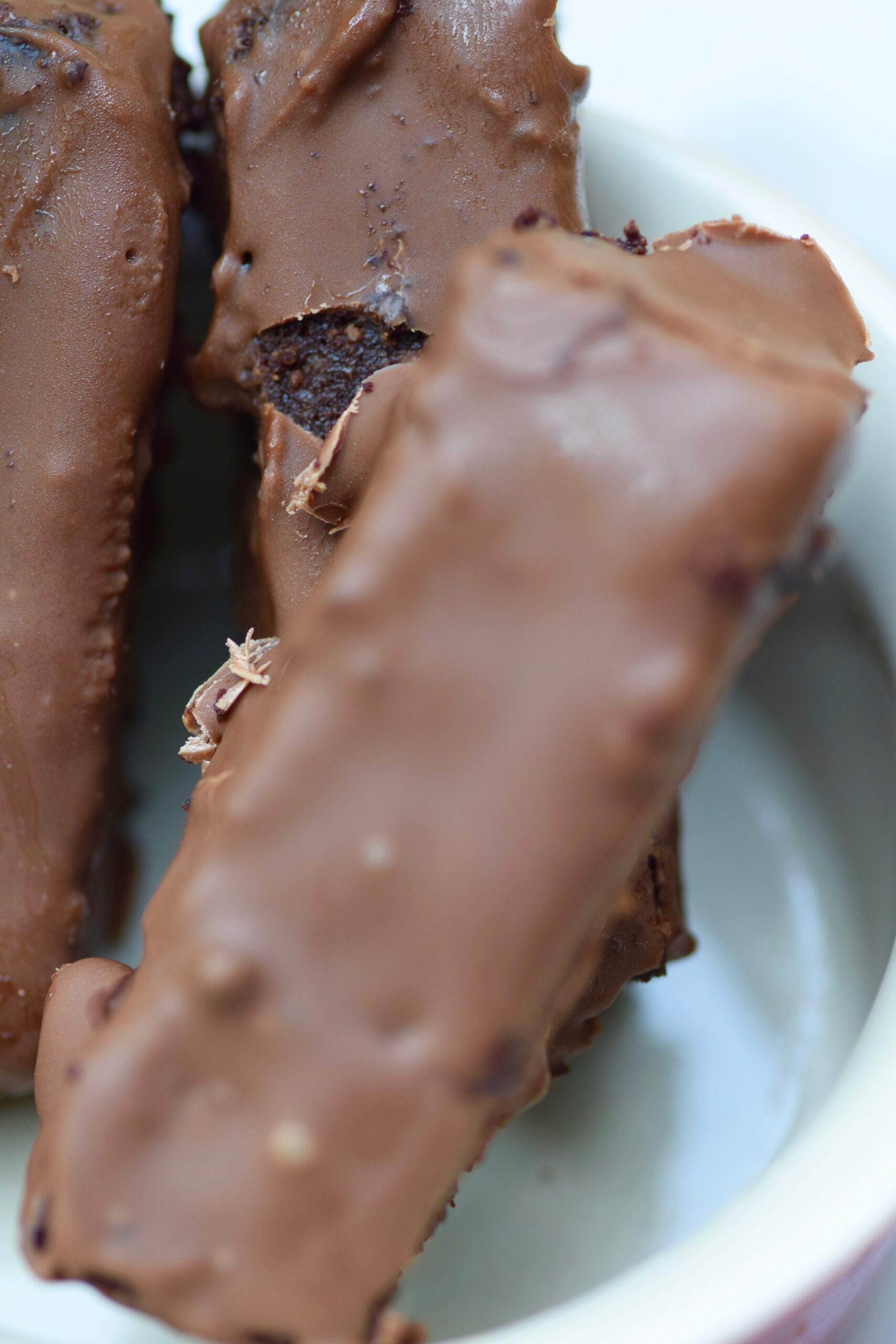 How do you make the brownie fries?
                                                                               Ingredients:
Oat flour: I make my own by blending oats in a high speed blender to make a flour consistency.
Chocolate nut butter: I used chocolate hazelnut butter, but you can replace this with melted chocolate
Greek yoghurt: I use low fat, but you can use apple sauce if you're vegan
Cocoa powder: For that chocolatey taste
Granulated sweetener of choice: I used erythritol but you can pick any granulated sugar of choice
Eggs: Chia eggs may work, but the texture wont be the same
Baking powder: To allow your brownies to rise
Coffee: You can replace this with normal hot water, but it deepens the chocolate flavor
Vanilla: For that extra vanilla flavor
Method:
1.
 Line a brownie tin with baking paper or oil spray. Combine all ingredients together in a bowl. Pour into your brownie tin.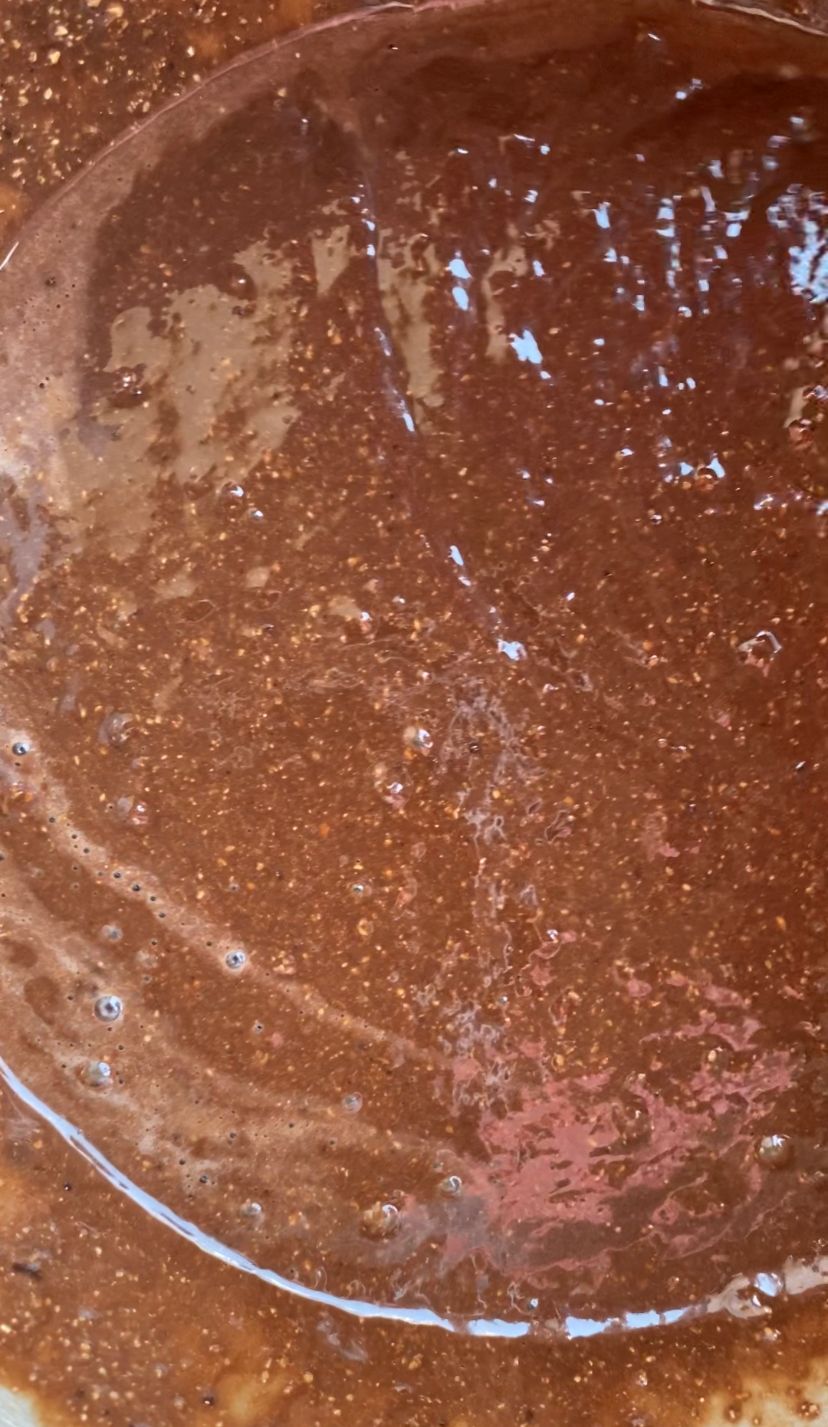 2.
Bake for 20-25 minutes until brownies are just cooked through. Allow to cool and slice into 'fries'.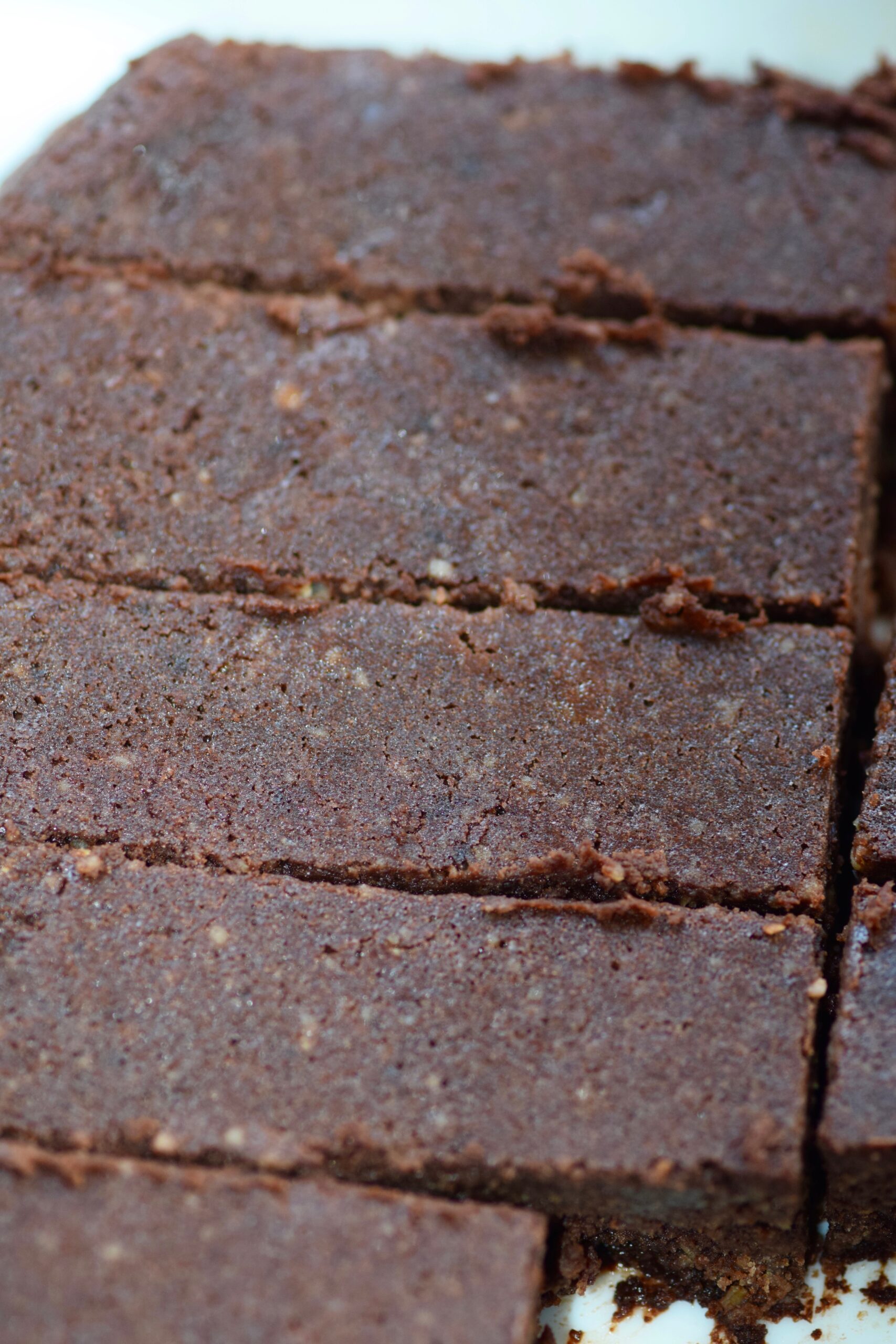 3.
Top with some optional melted chocolate and enjoy!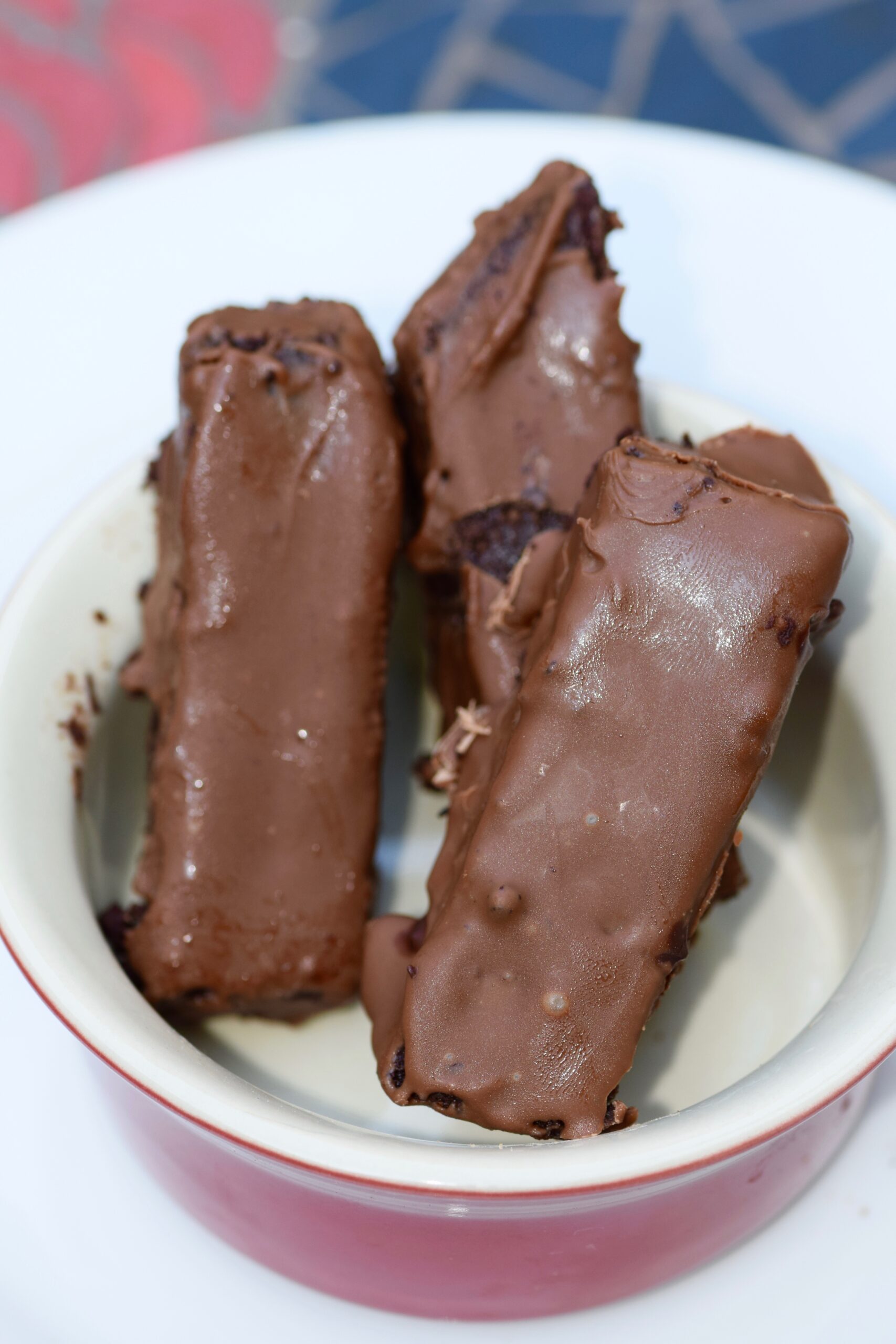 5 Brownie Fry Flavors 
Dark chocolate: Cover in dark chocolate
Milk chocolate: Cover in Milk chocolate
Milk & dark chocolate: Drizzle with both milk and dark chocolate
Chocolate caramel: Add some caramel chocolate chips
Sea salt: Top with a sprinkel s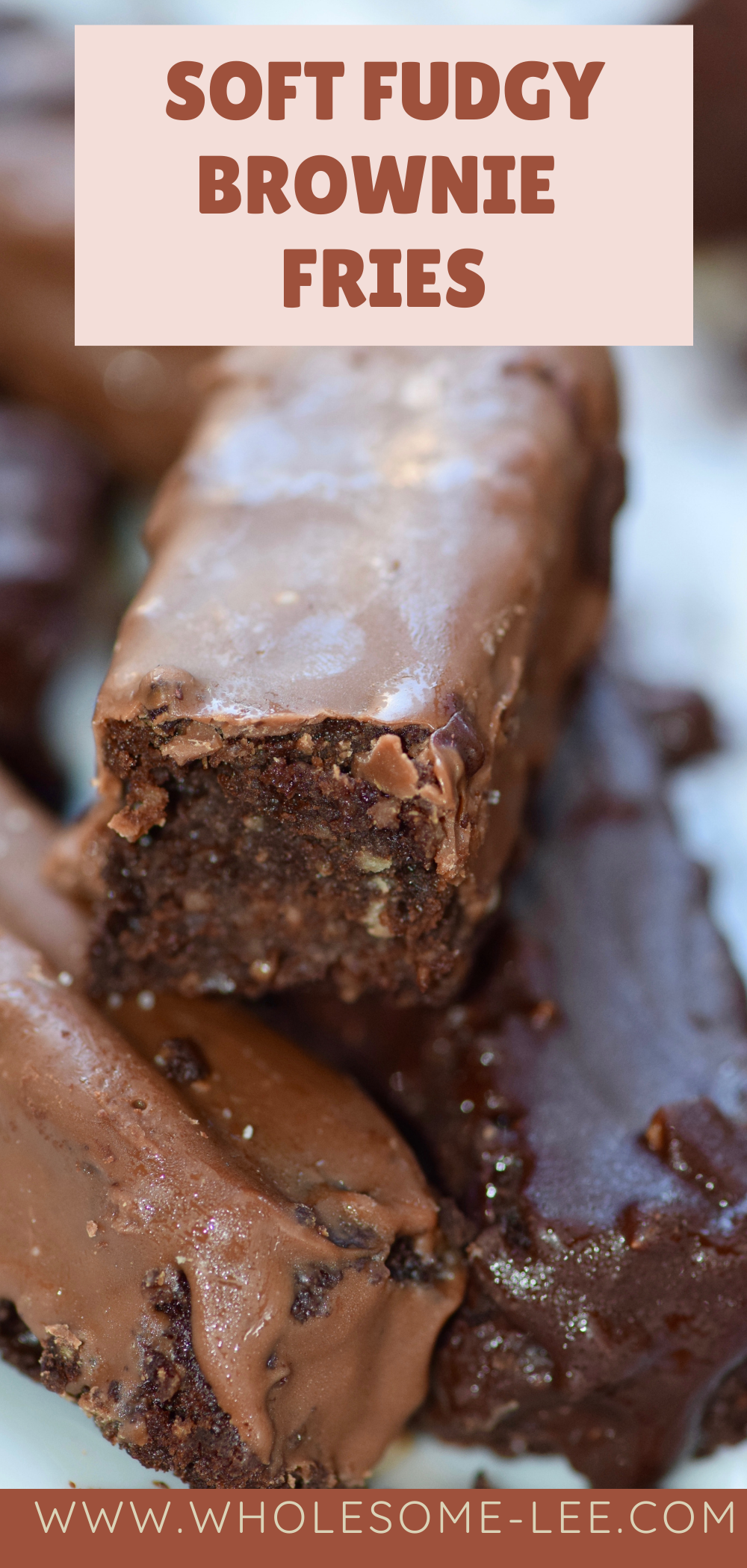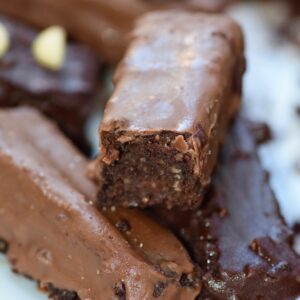 Soft Fudge Brownie Fries
Wholesome Lee
Home baked soft brownie fries with an optional chocolate coating!
Ingredients
1 cup oat flour 104g
¼ cup +2 tbsp cocoa powder 32g
½ cup plain low fat yoghurt 122g
1/4 cup chocolate nut butter 65g
½ cup granulated sweetener of choice 100g
2 eggs
½ tsp baking powder
¾ cup coffee in water
Instructions
Preheat oven to 180 degrees Celsius. Line a brownie tin with oil/ baking paper

Combine all ingredients above in a bowl until it forms a batter.

Pour batter into lined brownie tin

Bake for around 20-25 minutes until brownie is just done.

Set aside and allow to cool before slicing. Slice into 20 'fries'

OPTIONAL: cover in melted chocolate for an extra decadent dessert!
Nutrition
Calories: 54kcalCarbohydrates: 5.6gProtein: 3gFat: 2.8gFiber: 1gSugar: 0.8g