Zucchini Brownies From Scratch
Fudgy, low-calorie and with a secret ingredient! These zucchini brownies from scratch are ultra moist, and perfect for any chocolate craving
low-calorie | Flourless | Low-fat  | vegan option|
can be sugar free 
You may also like Fudgy Nutella Brownies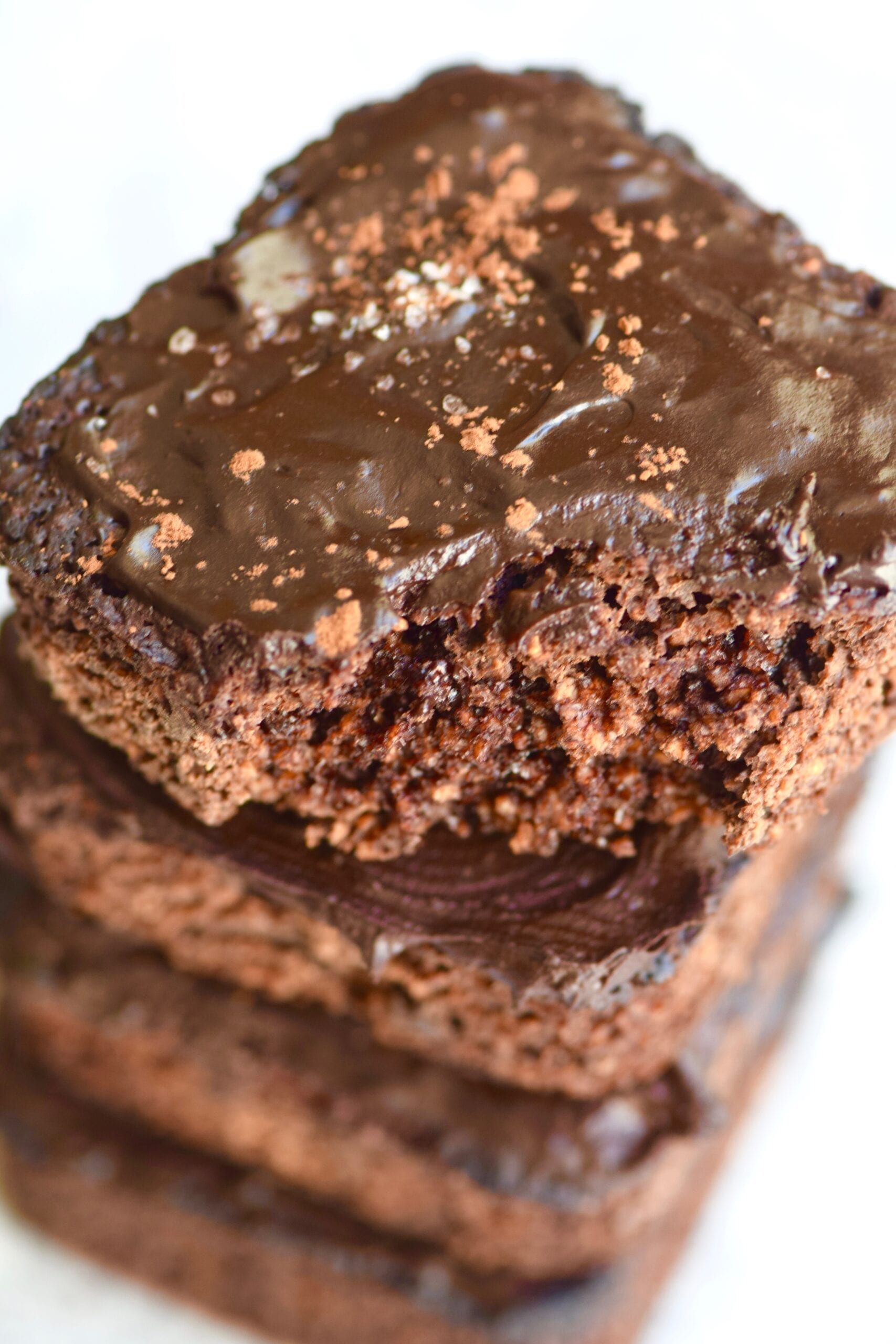 Zucchini in brownies?
Yes. You heard me. Now before you turn around and run away screaming that you don't enjoy your vegetables in a brownie hang with me here. Firstly, you don't even taste the zucchini in the brownies. Secondly, the zucchini is the secret ingredient to making an ultra moist decadent brownie that is so fudgy. Thirdly, you get to sneak in an extra serving of vegetables while having your dessert! I really mean it when I say that these are the best zucchini brownies from scratch!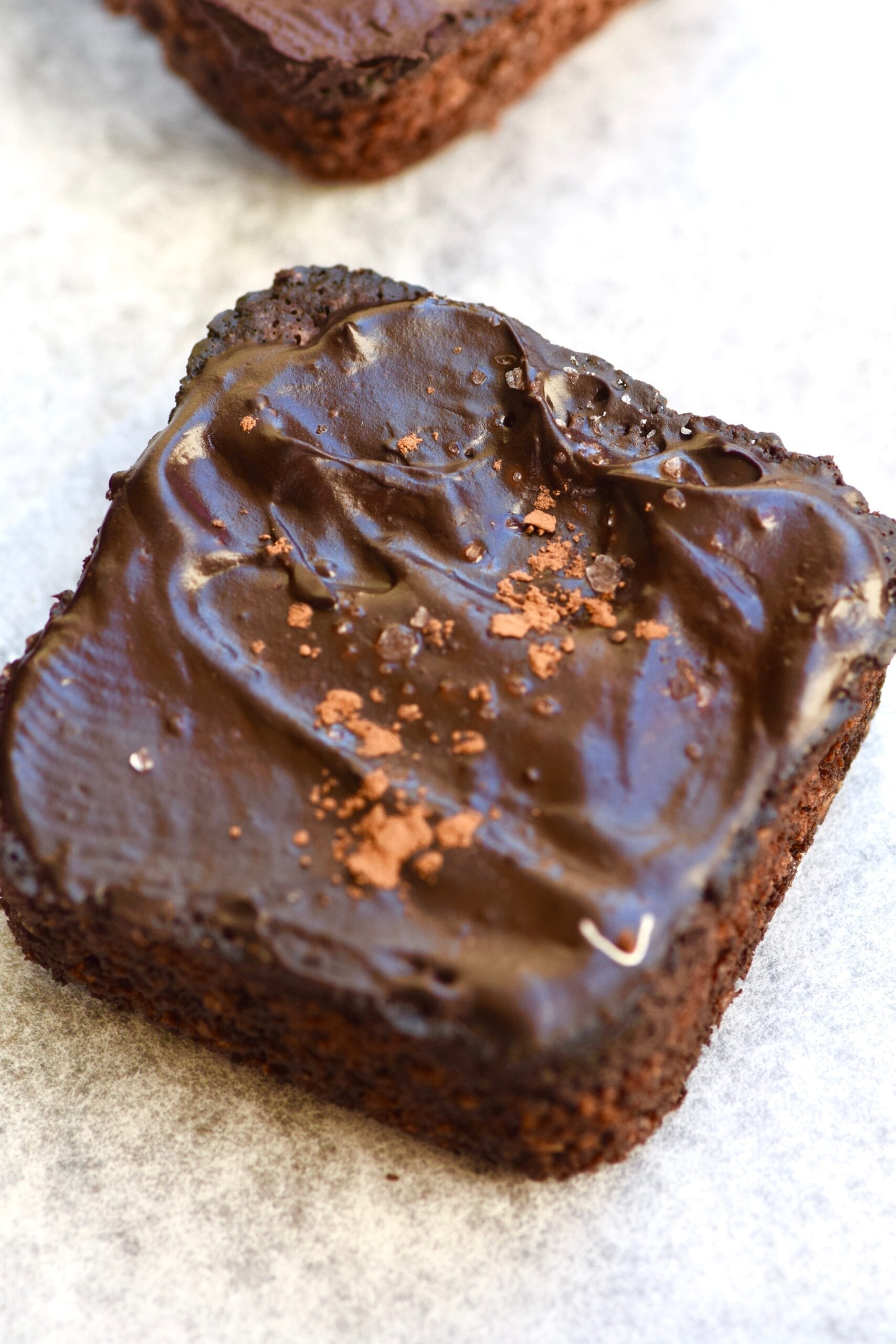 Brownies from scratch
These zucchini brownies are honestly better and easier than boxed brownies. They are homemade and all you have to do is throw all the ingredients in a bowl and mix it up and bake. There are no fancy steps or equipment ( I hate cleaning up so I make sure all my recipes are super simple hehe). Plus you get the added bonus of them being low-calorie and more nutritious than traditional brownie recipes.
Video of how to make zucchini brownies 
Low calorie brownies?
Zucchini brownies are not only more nutritious than traditional varieties as they have no-butter, less fats and no-flour! Lower in calorie and high fibre, 5 of these brownies are the equivalent to one Starbucks brownie! I like to stick to a regular Starbucks coffee and bring my own brownies 😉
If you're looking for more low-calorie brownie recipes, my fudge Nutella brownies or brownie bites are also some delicious healthy brownie recipes!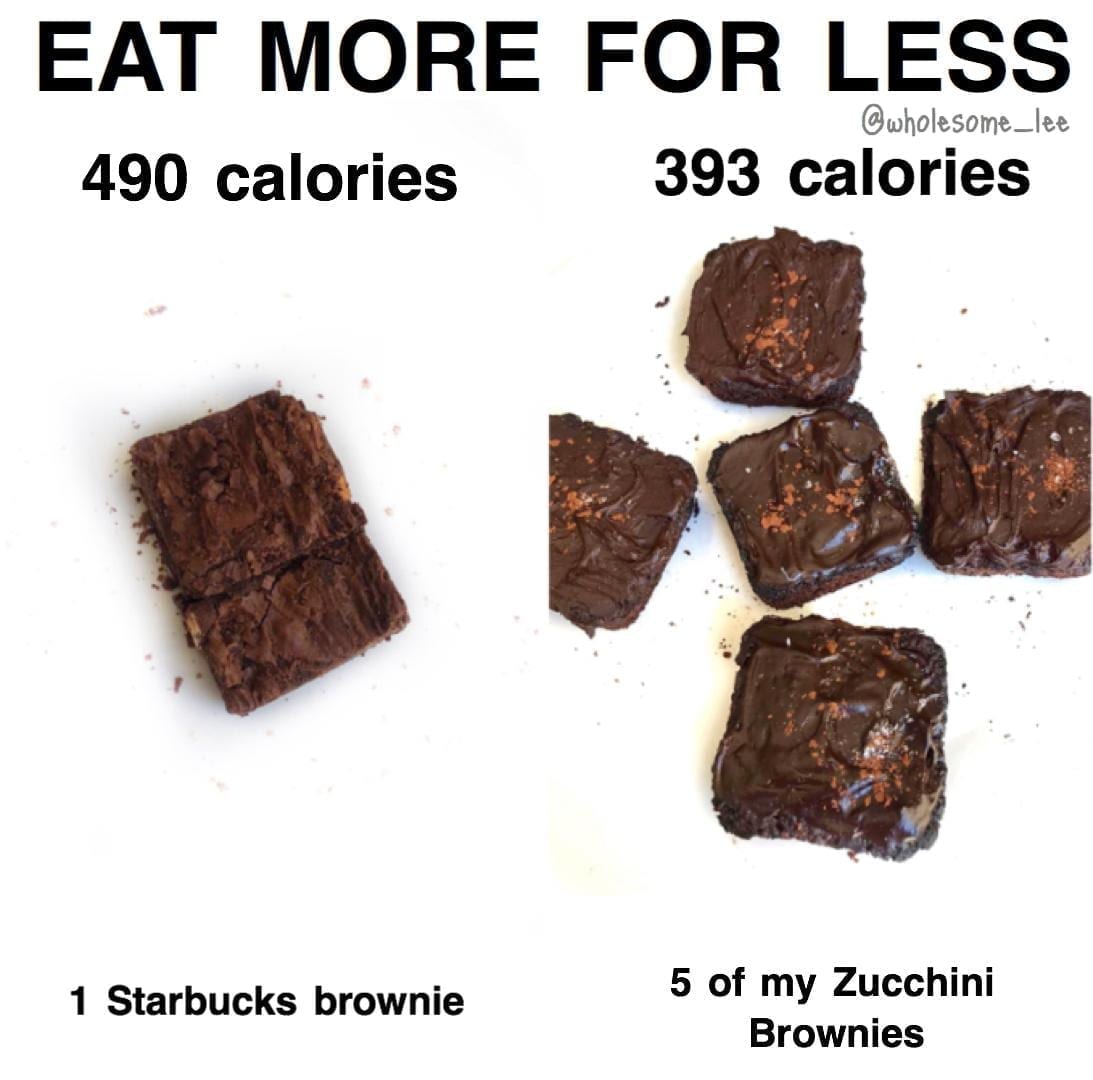 Zucchini Brownies recipe
                                                                               Ingredients:
Oat flour- I like to make my own oat flour by blending rolled oats in a high speed blender to form a flour like consistency!
Grated Zucchini- Be sure to drain your zucchini of excess liquid! I like to dab my grated zucchini with a paper towel to get excess liquid off
Cocoa powder-A key ingredient to any chocolate brownie recipe
Granulated sweetener of choice-I like to use monk fruit sweetener, but any granulated sugar will work! If you do not want the brownie recipe to be refined sugar free, normal cane sugar works great as well!
Milk of choice– I like to use almond milk ( as i am slightly lactose intolerant!). You could use any milk of choice preferred. Cows milk works well too!
Chocolate chips (melted)– I melt my chocolate chips in the microwave in 20 second intervals and stir in-between!
Egg– You could replace this with a flax egg if you're vegan. A flax egg is made by mixing 1 tablespoon flax seed powder with 3 tablespoons water.
Vanilla extract-You can replace this with vanilla essence but vanilla extract just adds that extra flavour to it!
Method:
1.
Preheat oven to 180 degrees Celsius. Line a brownie tin with oil/ baking paper
2.
Combine all dry ingredients into a bowl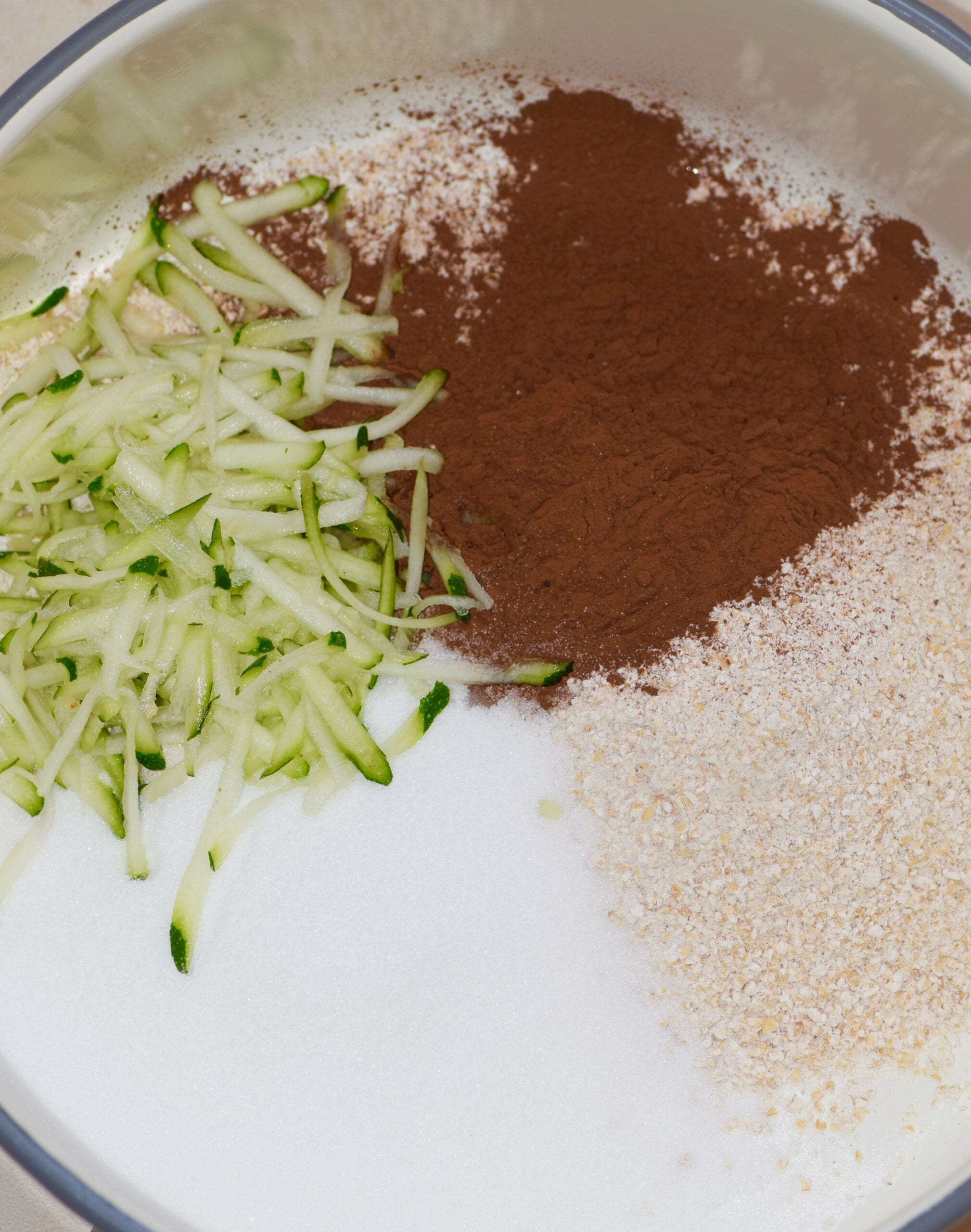 3.
Whisk together all wet ingredients in another bowl.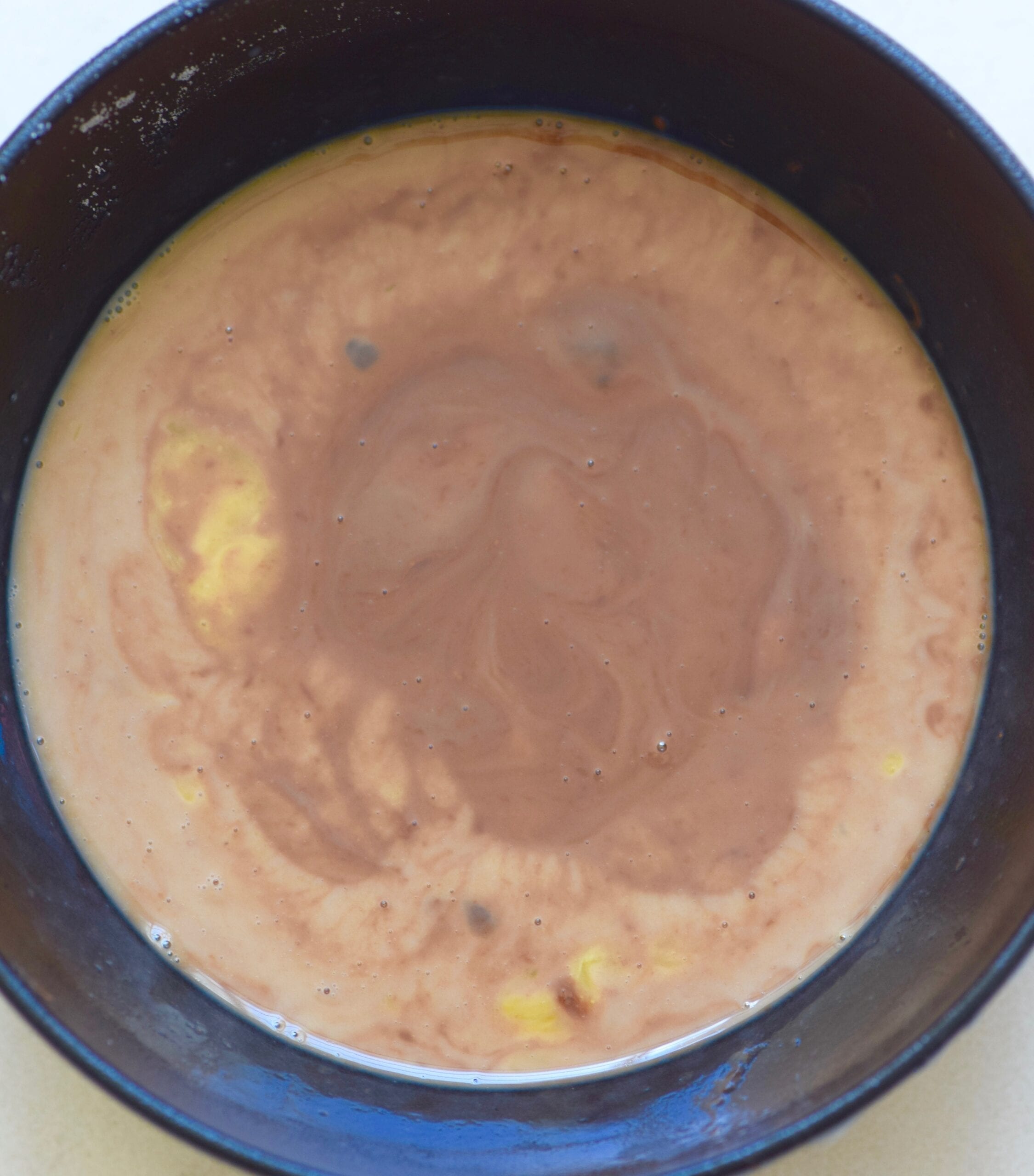 4.
Pour wet into dry and combine well. Stir in any additional extras of choice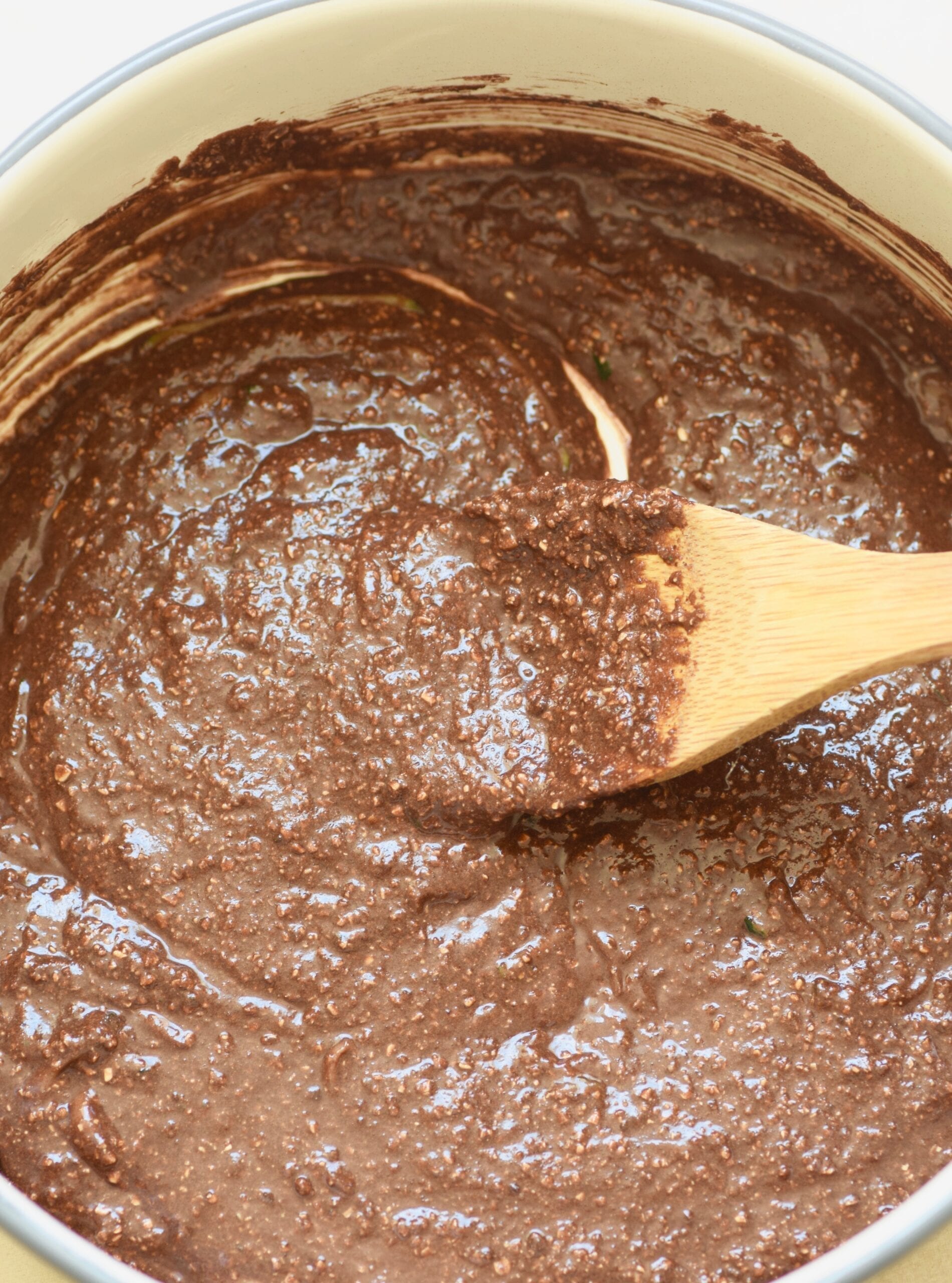 5.
 Pour batter into your lined brownie tin and bake for roughly 20-25 mins, until just done (careful not to over bake!).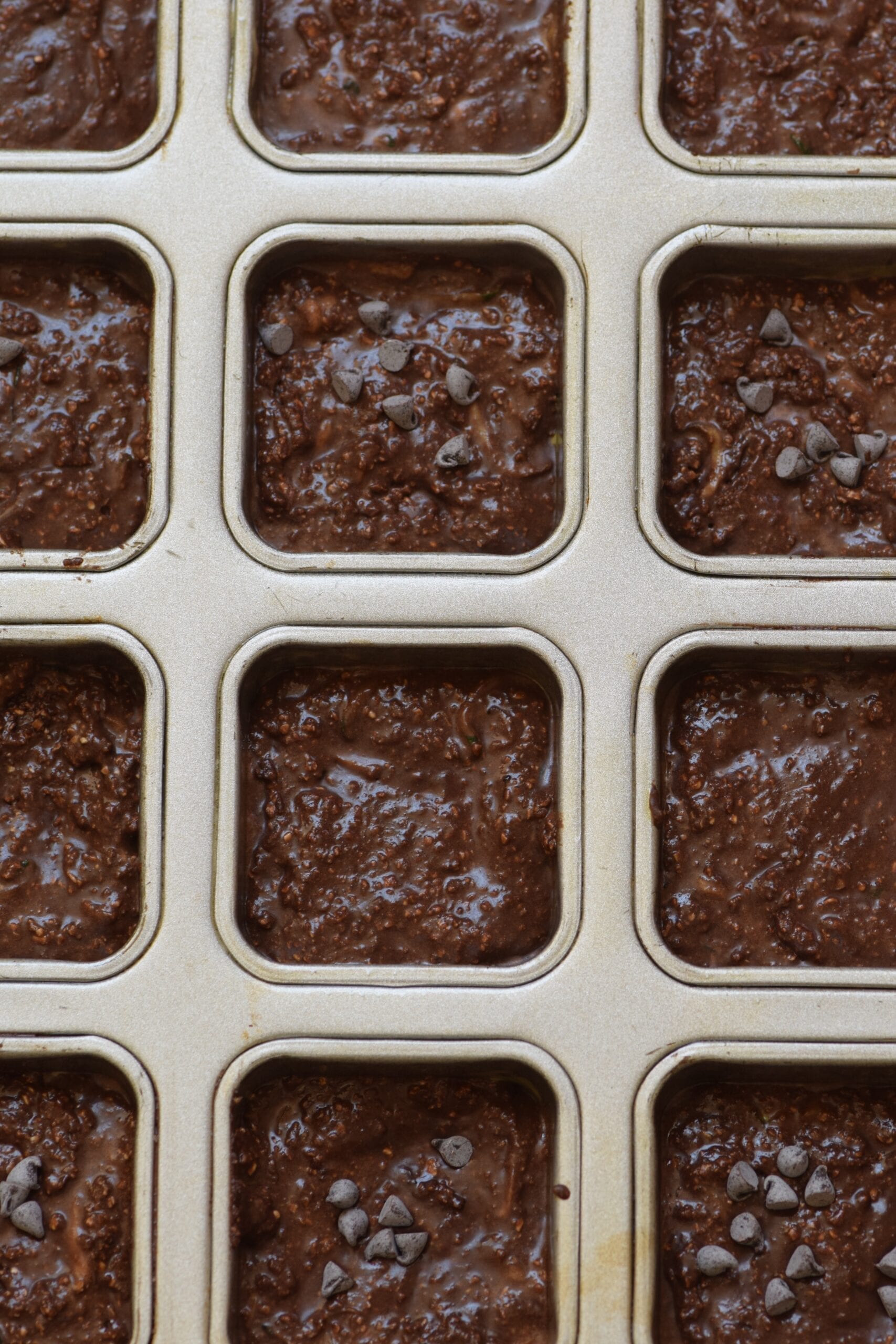 6.
Remove from oven and allow to cool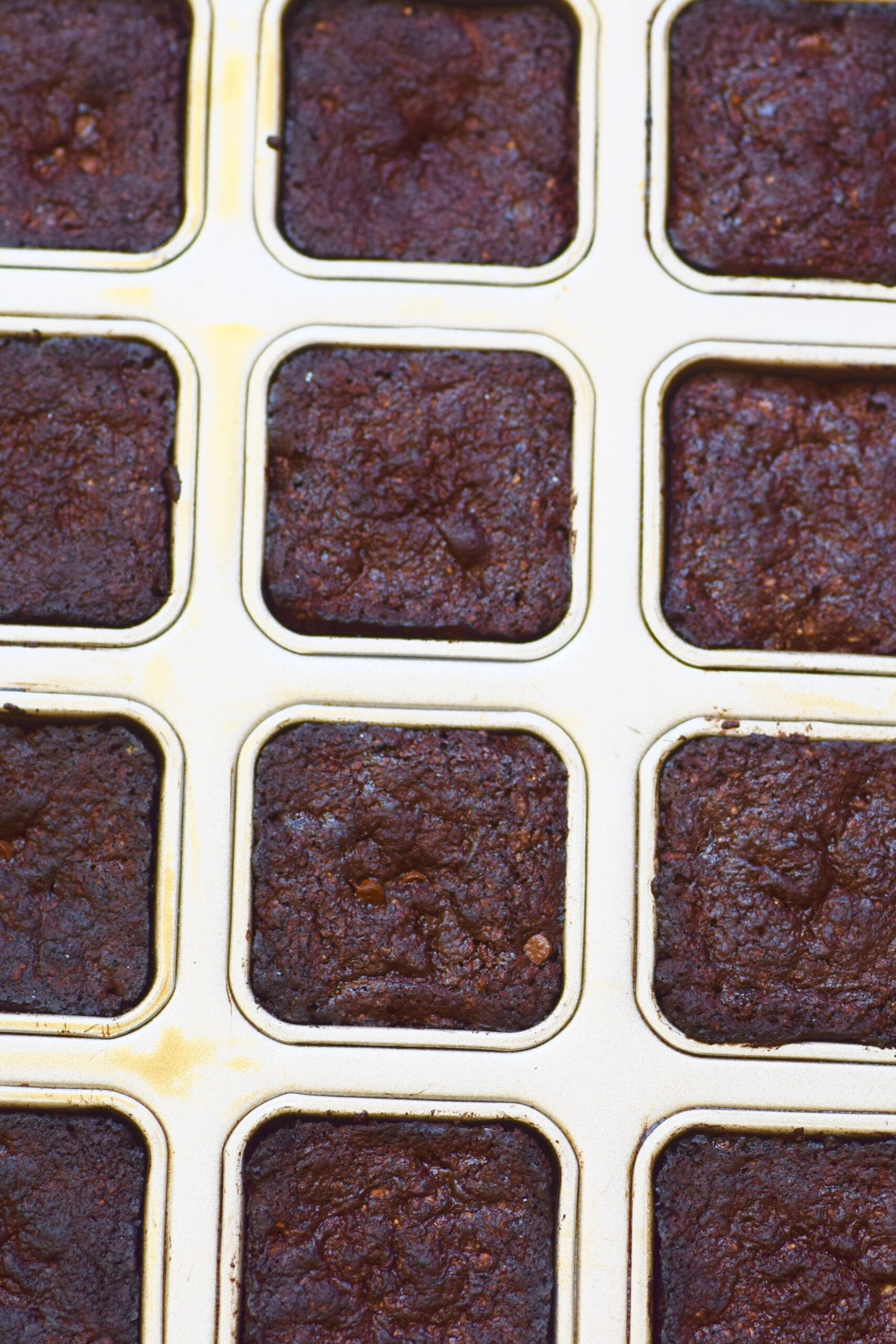 7.
For the optional frosting:
Combine cocoa powder, sweetener of choice & water in a bowl and mix to form a thick icing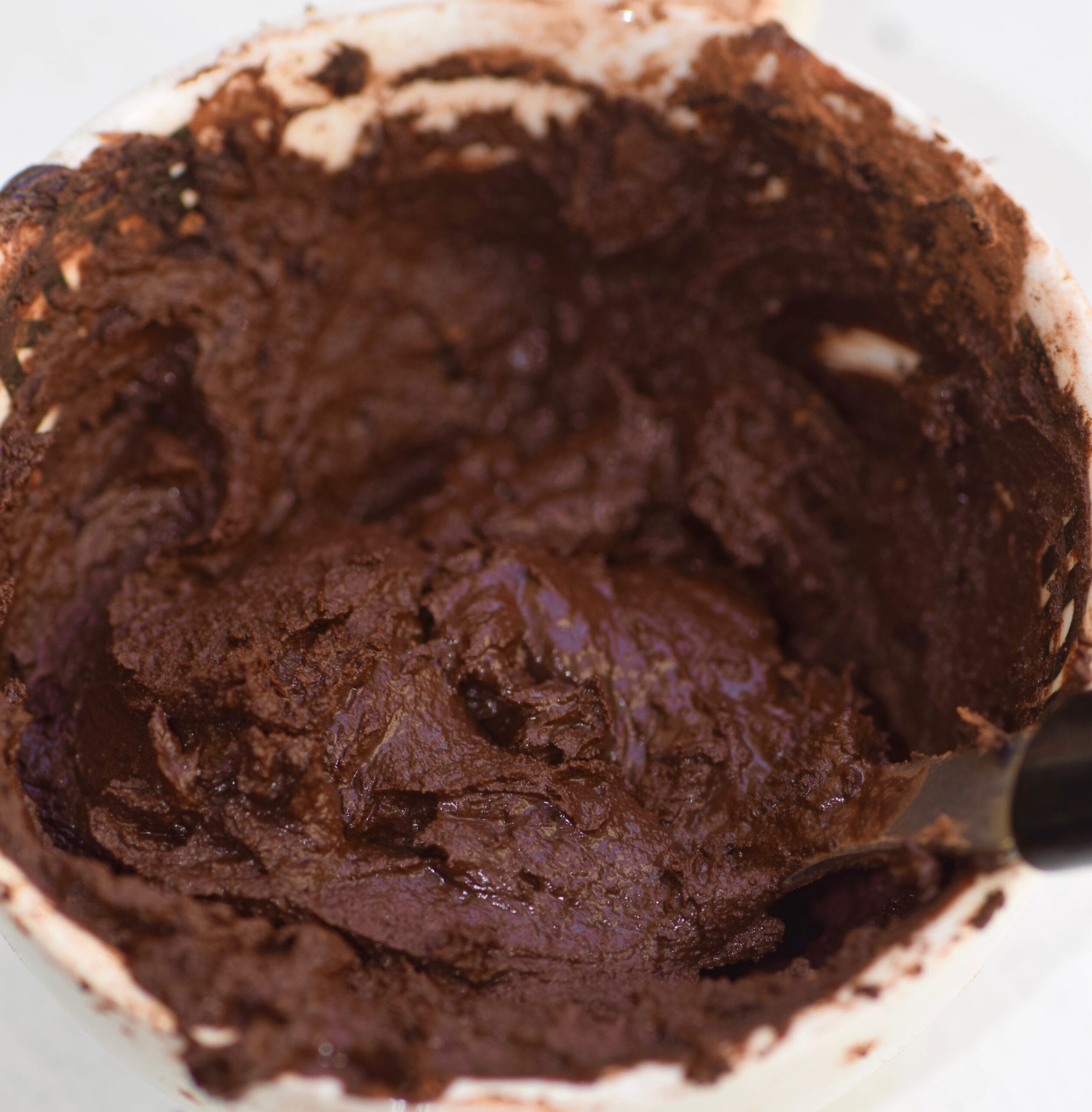 8.
Once each brownie has cooled, top with icing. Add some optional sea salt and additional cocoa powder.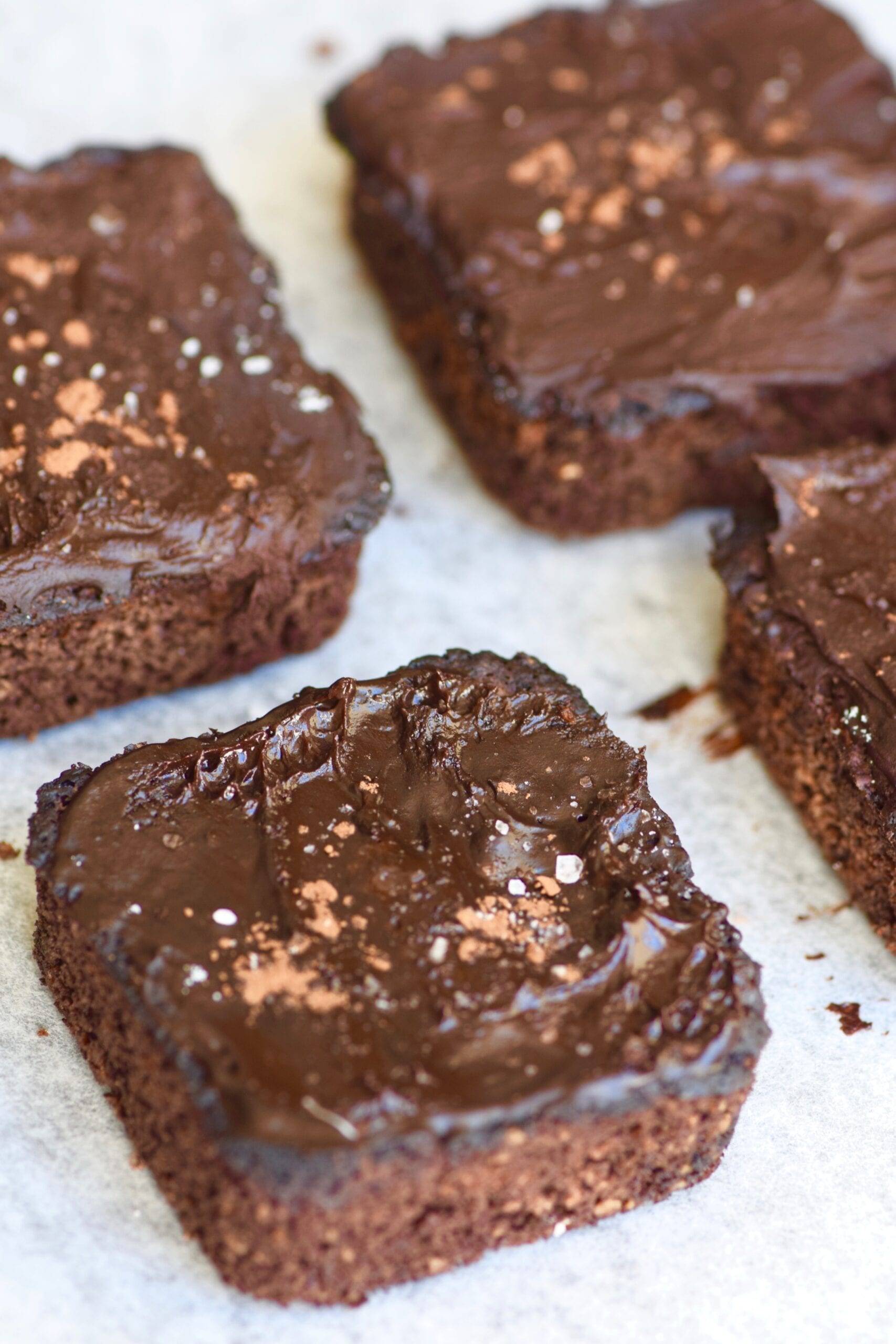 5 Zucchini Brownie Recipe Flavours
Some quick & easy recipe variations
DOUBLE CHOC (96 cals): Add 1/4 cup chocolate chips not melted and stir into batter
LEMON CHOC (calories as is): Add zest of 1/2 a lemon to batter
MACADAMIA (89 calories ): Top each brownie with 1 macadamia nut cut into two
ALMOND CHOC ( 96 cals): Top each brownie with 2 crushed almonds
HAZELNUT (96 cals): Top each brownie with 2 hazelnuts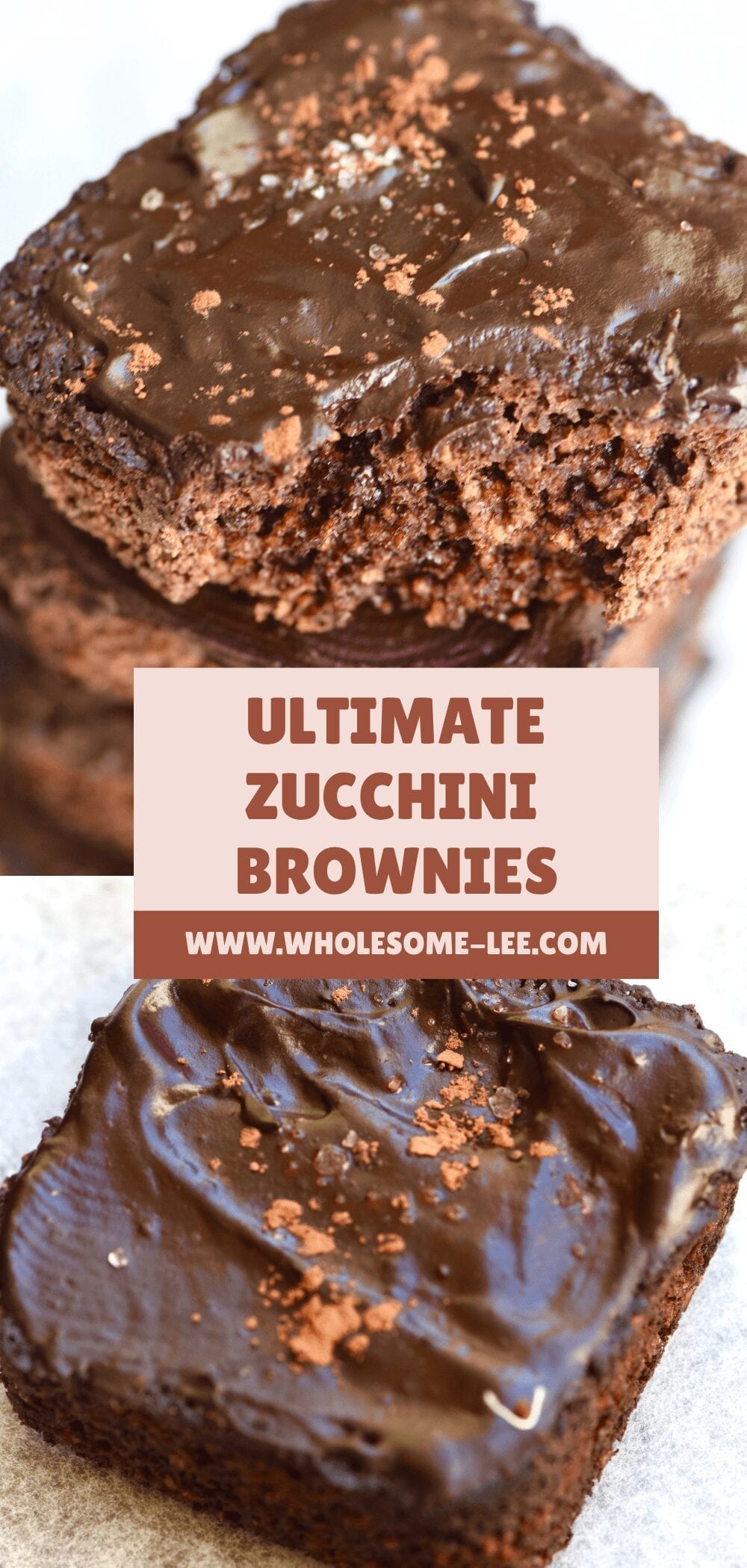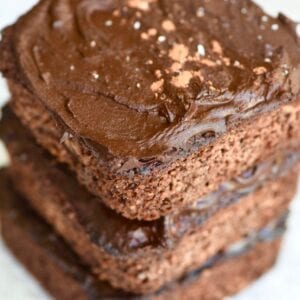 The Best Zucchini Brownies From Scratch
These Zucchini Brownies are a delicious low-calorie healthy brownie recipe. These brownies are fudgy, refined sugar free and have a vegan option. This is the best Zucchini brownie recipe!
Ingredients
1

cup

oat flour

120g

1/2

cup

grated zucchini (moisture removed)

100g

1/4

cup

cocoa powder

21g

1/2

cup

granulated monk fruit sweetener OR any granulated sugar of choice

1/4

cup

milk of choice

1

egg OR flax egg

1/2

cup

chocolate chips

melted (70g)

1

tsp

baking soda

1

tsp

vanilla extract

pinch

of salt
Optional frosting
4

tbsp

cocoa powder

4

tbsp

water

1

tbsp

granulated sweetener of choice

I used monk fruit
Instructions
Preheat oven to 180 degrees Celsius. Line a brownie tin with oil/ baking paper

Combine all ingredients into a bowl for the 'base' recipe, then stir in added extras according to the flavour of choice

Pour batter into lined brownie tin.

Bake for roughly 20-25 mins, until just done (careful not to over bake!). Remove from oven and allow to cool before slicing!

Mix all ingredients for optional frosting and frost brownies once cooled
Notes
Calories may vary according to ingredients & brands used!