A childhood favourite. Twix candy has always been one of my favourite chocolates. Now there is nothing wrong with having the real deal, but here is a delicious cookie version with some 'better for you' ingredients! These home-made oatmeal twix cookies are the perfect sweet snack!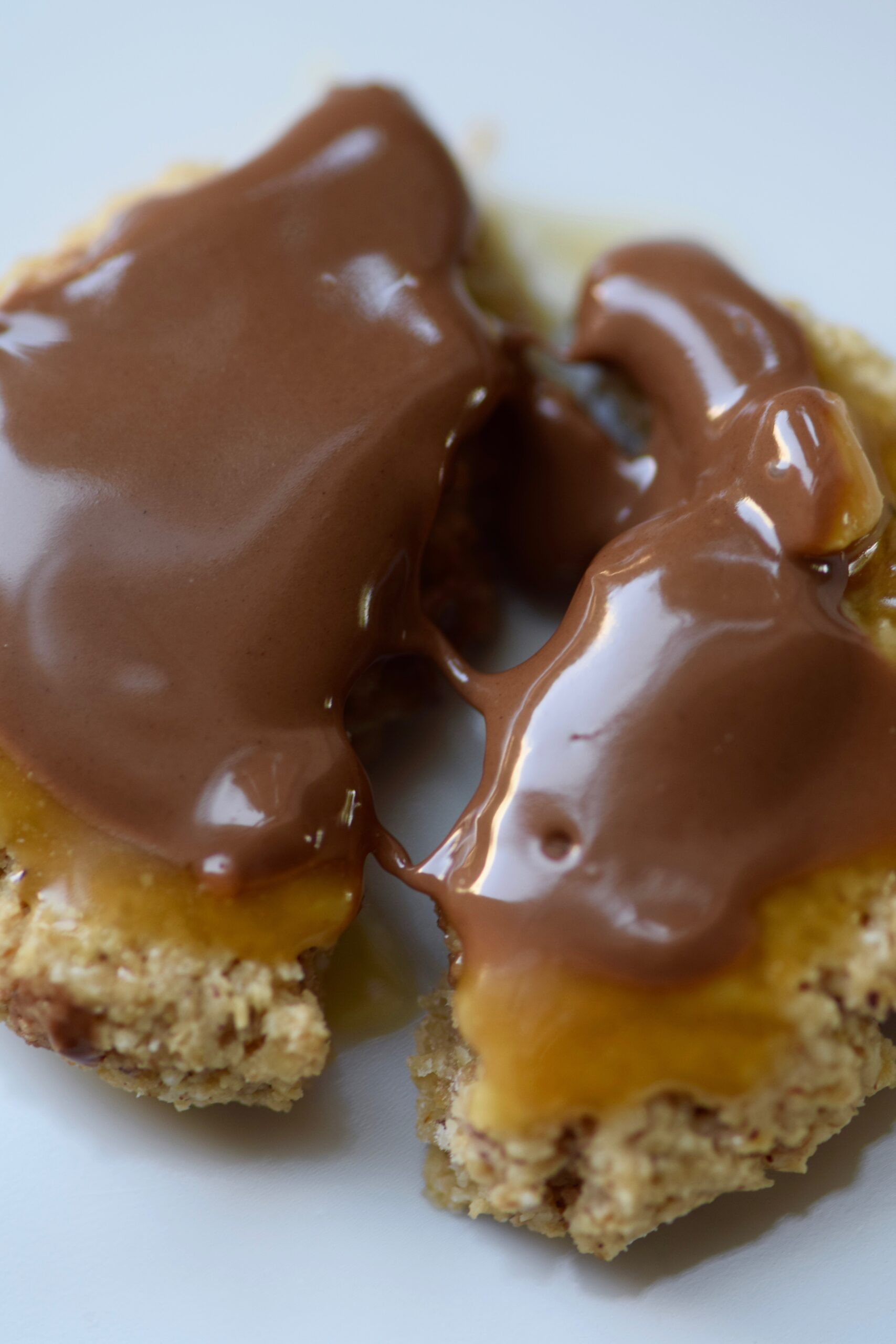 Oatmeal Twix Cookies
This cookie has a delicious oatmeal vanilla base that is high fiber. The base has a subtle sweetness and the rich caramel chocolatey topping gives it the ultimate sweetness. These cookies are melt in your mouth, and are higher in fiber and healthy fats to keep you full for longer. Enjoy your homemade oatmeal Twix cookies with warm cup of tea, this fall.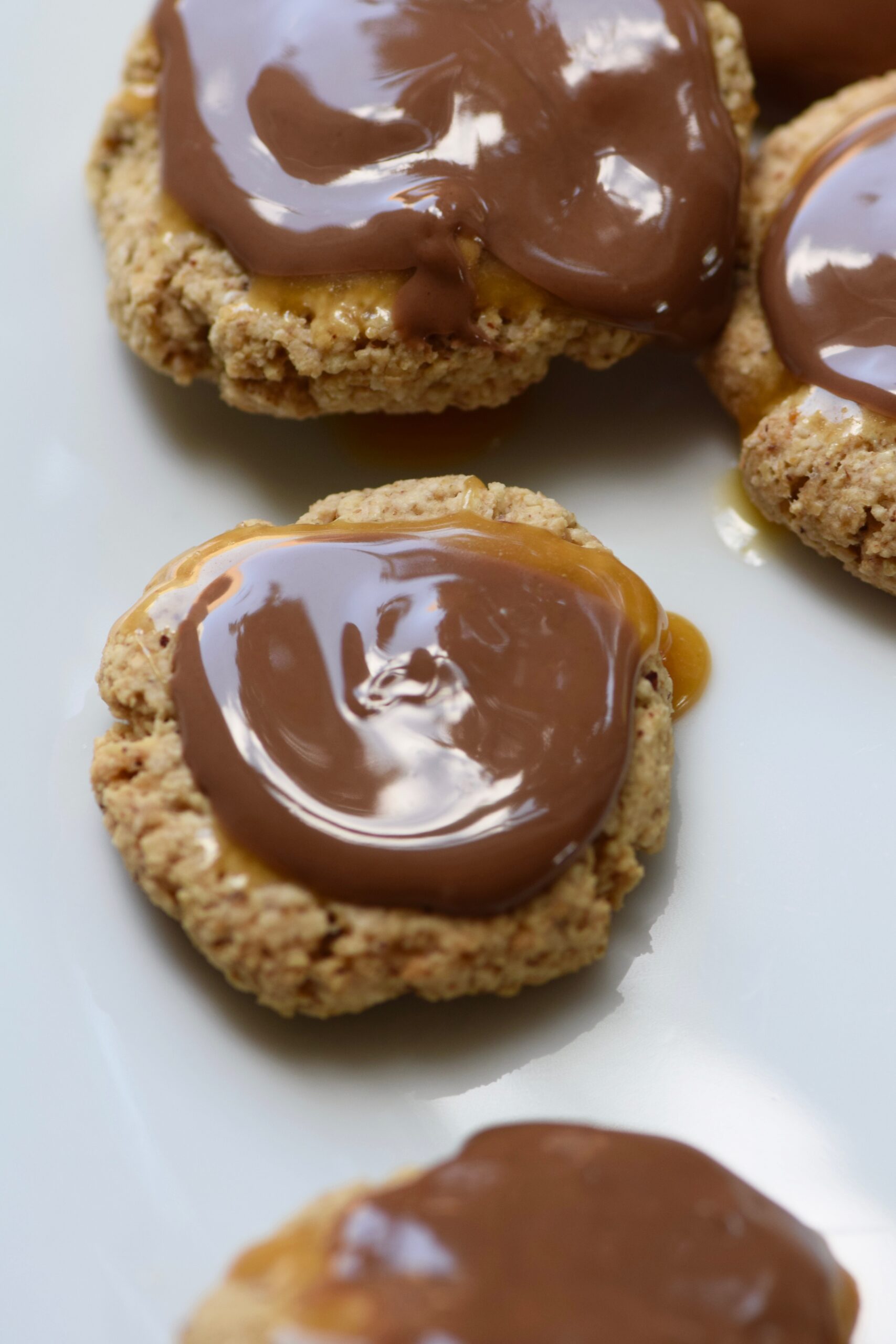 Caramel Twix Cookies
Okay… so you all know how obsessed I am with Twix. With my twix bars, no bake twix balls and my twix popcorn– here is yet another twix recipe to add to the list. The best part about this is the caramel. It is only with 2 ingredients and is so simple yet delicious! Furthermore, you can adjust it to how sweet you like it and use any sticky sweetener of choice!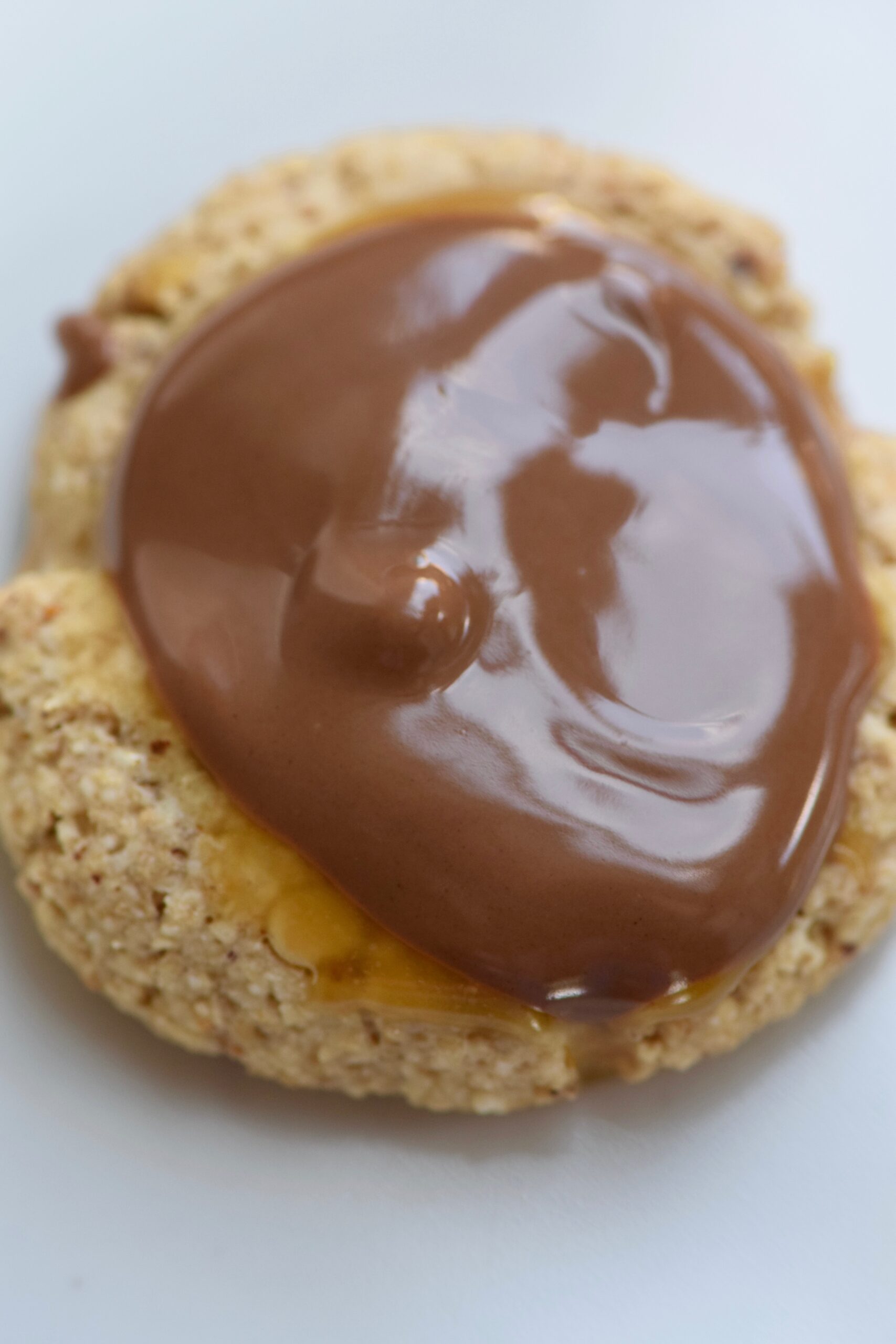 How Do You Make Oatmeal twix cookies? 
                                                                               Ingredients:
Oat flour: For some added fiber 
Almond flour: adds flavour and texture
Granulated sweetener of choice: I used monk fruit
Baking soda: For a light fluffy texture
Milk of choice: I used almond milk
Vanilla extract: for that tasty vanilla flavour
Honey & nut butter of choice: For the caramel
Chocolate chips:  I used milk chocoalte
Method:
1.
Place all ingredients for your cookie base in a mixing bowl.Combine all your ingredients and roll it out into balls. Press down with a fork and bake in the oven until just cooked through (take care not to over bake them).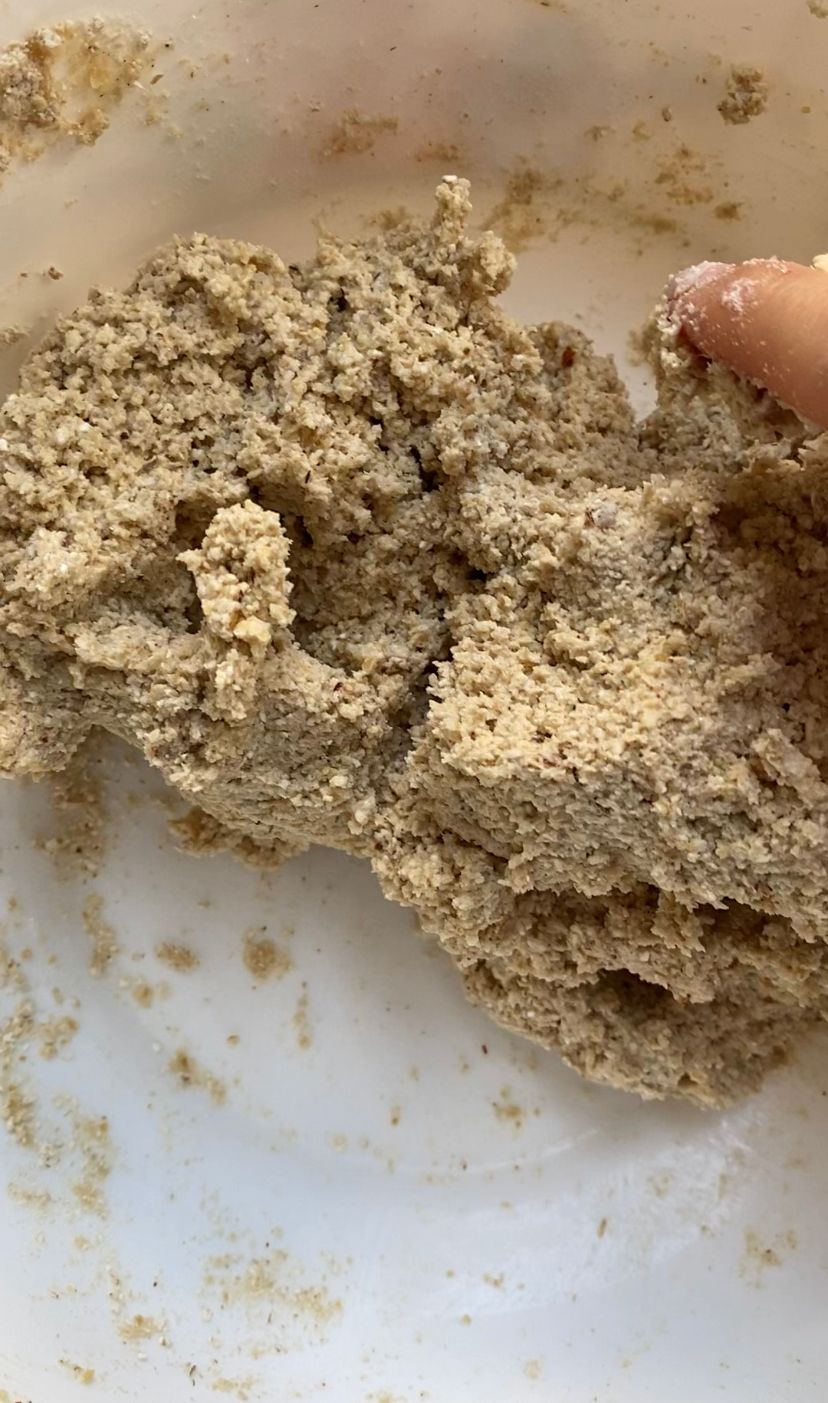 2.
Make your caramel by mixing your ingredients together. Place 1/2 teaspoon of caramel ontop of each cookie.Top it off with your melted chocolate and place in the fridge for the chocolate to firm up.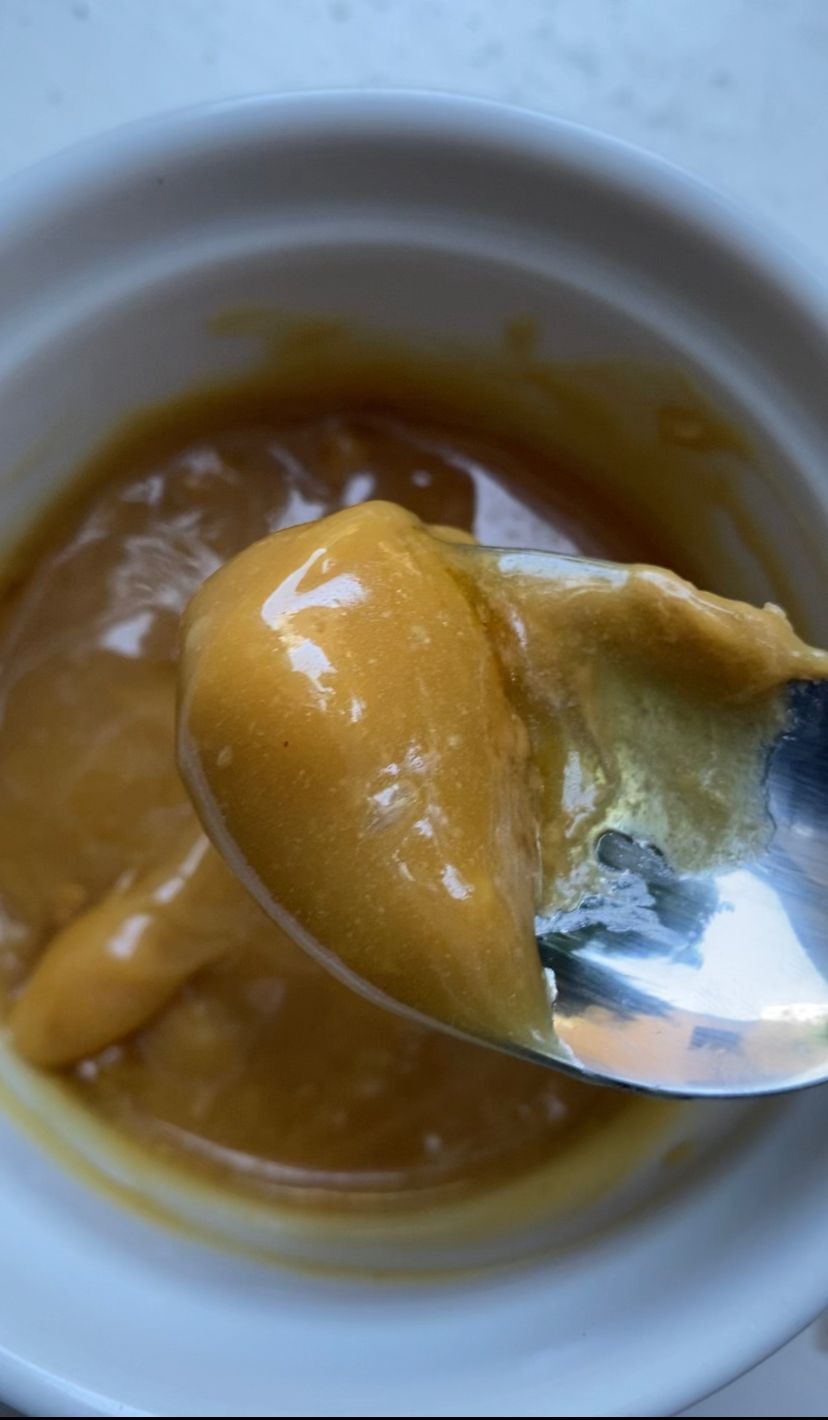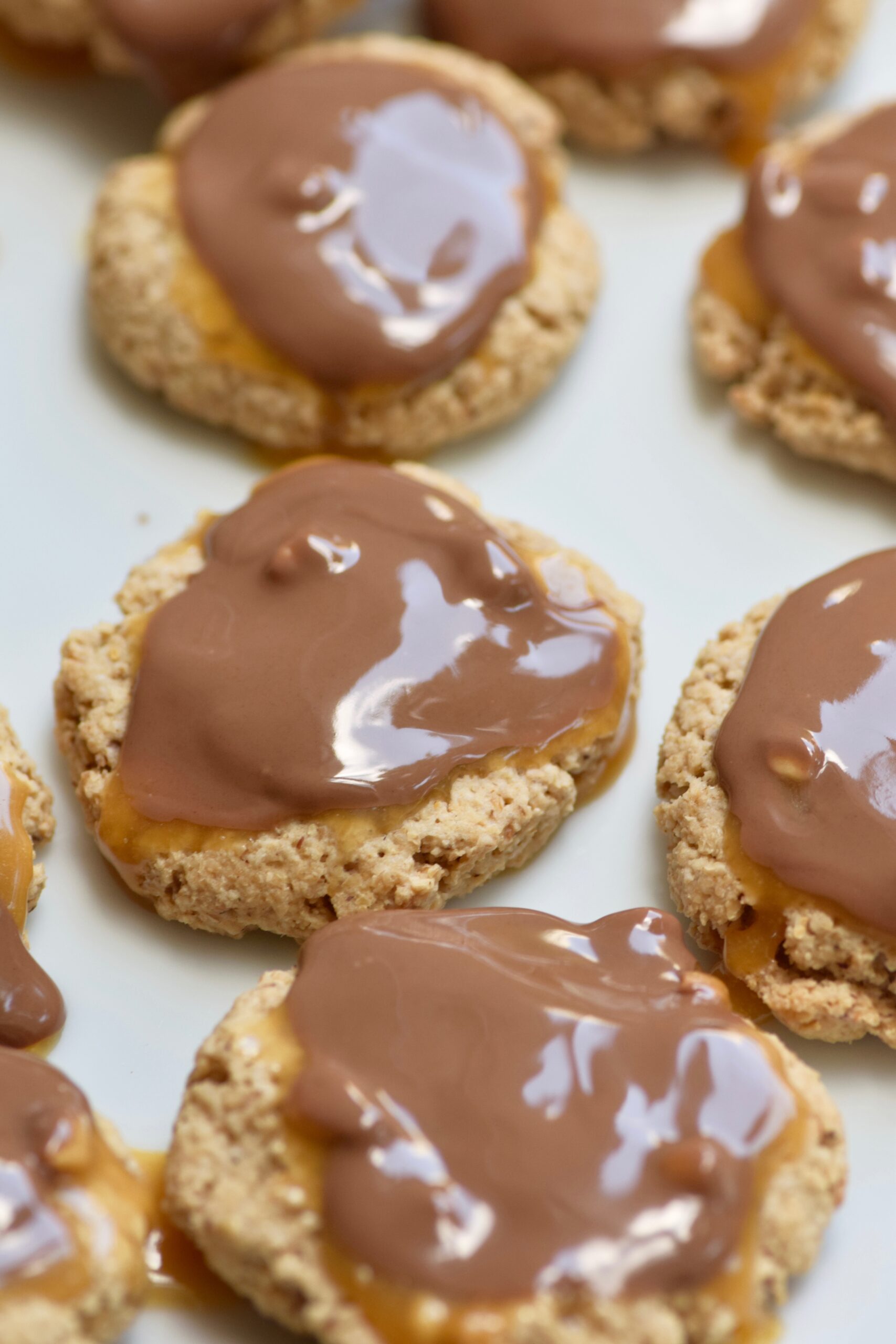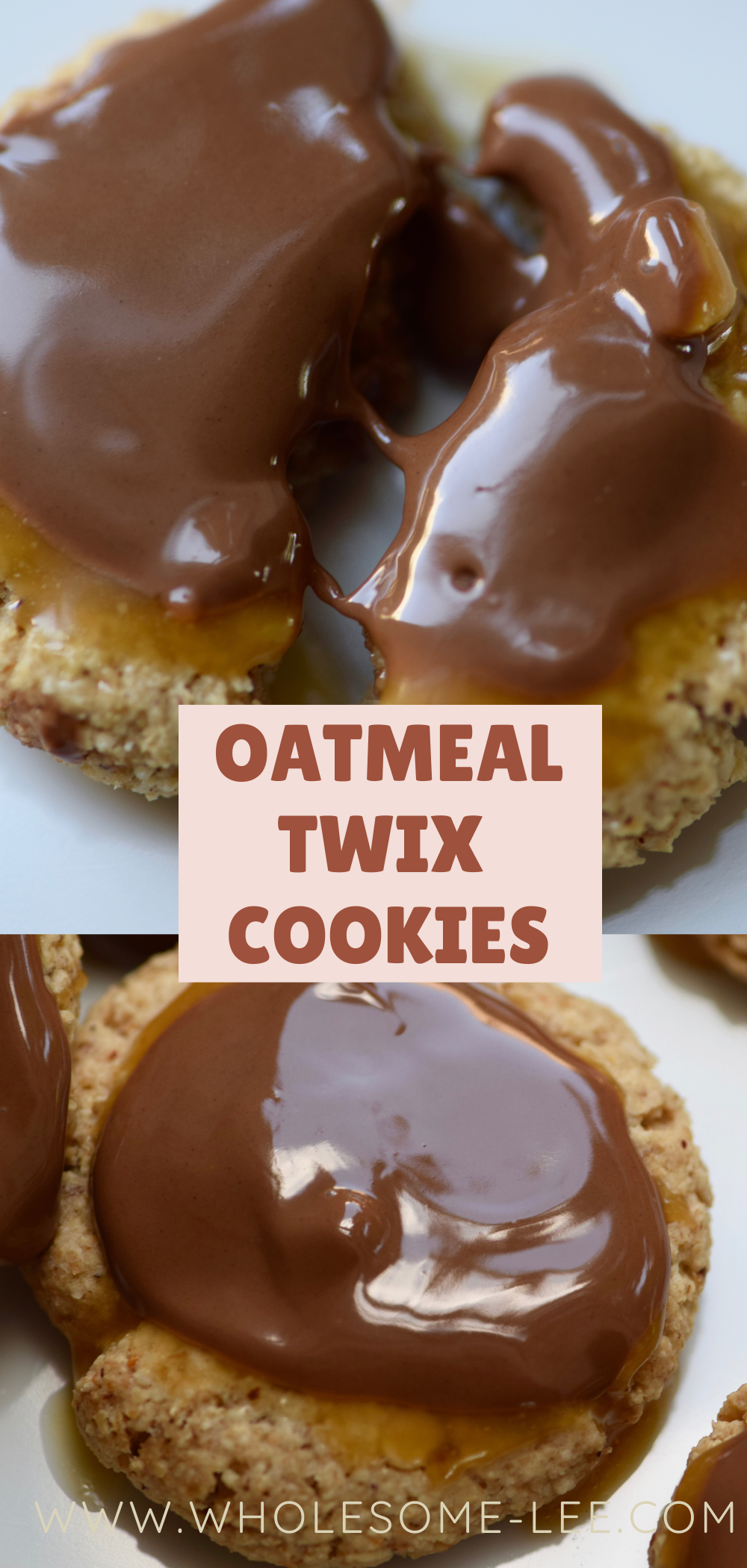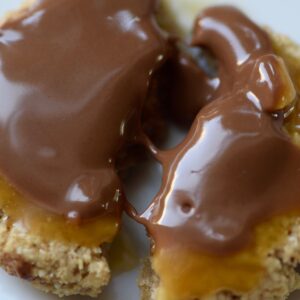 Home-made Oatmeal Twix Cookies
Wholesome Lee
The best oatmeal twix cookies that are so easy to make and has the best stretchy caramel sauce that is SO easy to make! This recipe can be made vegan if you use vegan chocolate chips
Ingredients
For the caramel
3 tbsp honey or maple syrup
½ tsp nut butter of choice
For the chocolate
¼ cup melted chocolate 44g
Instructions
Preheat oven to 180 degrees celsius. Line a cooke tray with baking paper

In a mixing bowl, combine all ingredients for the cookie base. Add your almond milk in gradually to make sure dough doesn't get too sticky

Using a small cookie scooper, scoop out the mixture and place on your lined tray. Use a fork to press it down into a cookie shape.

Bake in the oven for 10-12 minutes. Be sure not to over cook. Allow to cool fully before adding caramel
For the caramel
Mix ingredients in a dish until it forms a thick caramel. Place 1/4-1/2 tsp caramel ontop of each cookie.
For the chocolate
Melt 1/4 cup chocolate in a double boiler or in a microwave in 20 second intervals. Top off your caramel cookies with 1 tsp chocolate.

Place in the fridge to allow the chocolate to set and enjoy
Nutrition
Calories: 62.7kcalCarbohydrates: 9.1gProtein: 1.7gFat: -2gFiber: 1.1gSugar: -2g