Easy 5 ingredient Oatmeal Breakfast Brownies! Perfect for any chocolate lover. This is high in fiber, and has a rich chocolatey flavour.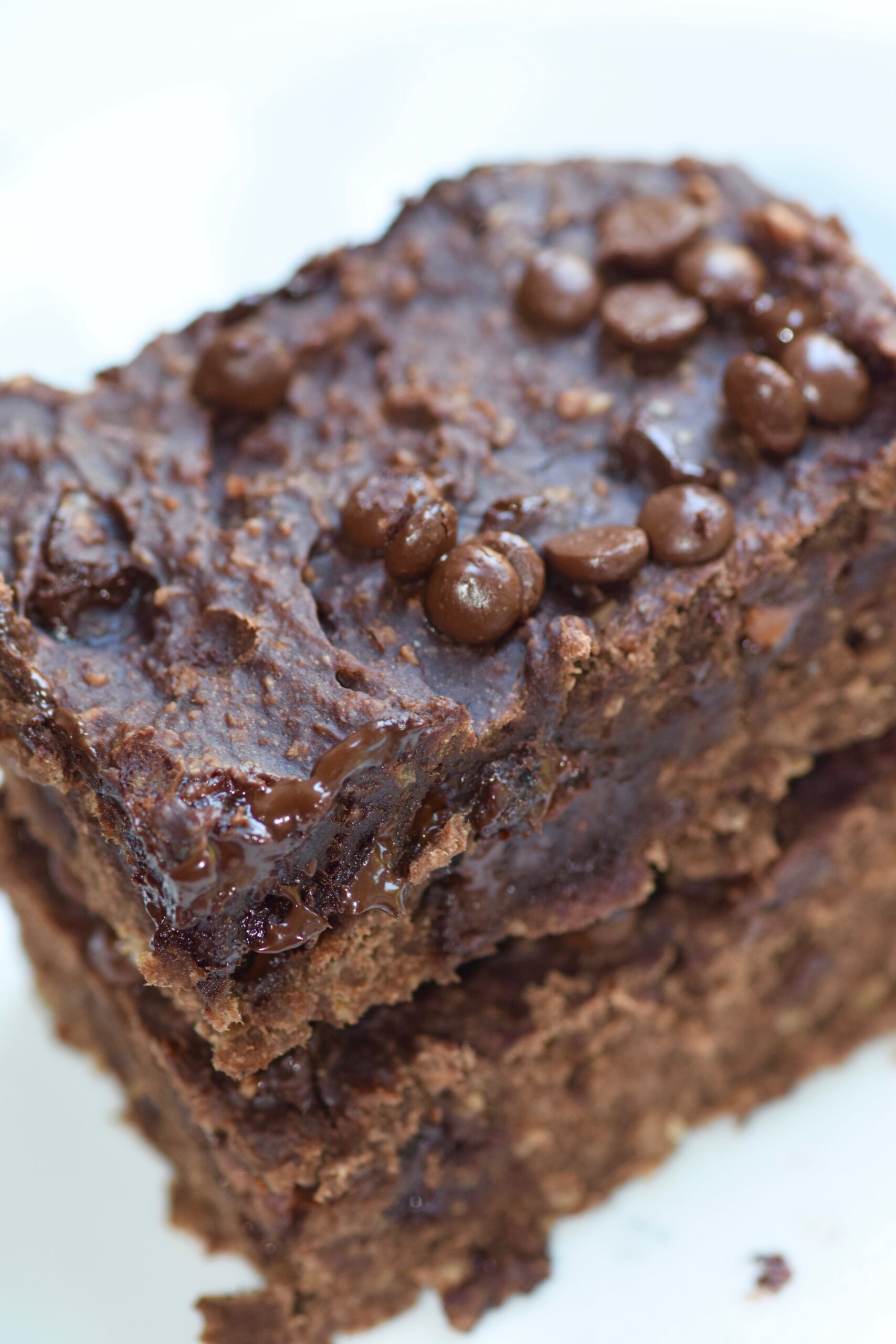 Oatmeal Breakfast Brownies
Who doesn't want brownies for breakfast? My grandfather would always have a slice of cake for breakfast! He would tell me it's the best time to have cake- and that it's the best and perfectly 'balanced' breakfast.
It's funny, because although he would LOVE it, he would often tell me an hour or so later how hungry he was and then would continue to scoff down some cookies. By mid morning, he would have little to no energy- and this would often be time for his 'coffee pick-me-up'.
It's no secret why he would feel that way, as the cakes he was eating was packed with sugar, refined flour and loads of other ingredients that wasn't exactly the most filling.
These oatmeal breakfast brownies are exactly that. Having dessert for breakfast, but also getting in the benefits of the fiber, healthy fats and little to no extra refined sugar (depending on your chocolate chips)
You may also like my chocolate chip cookies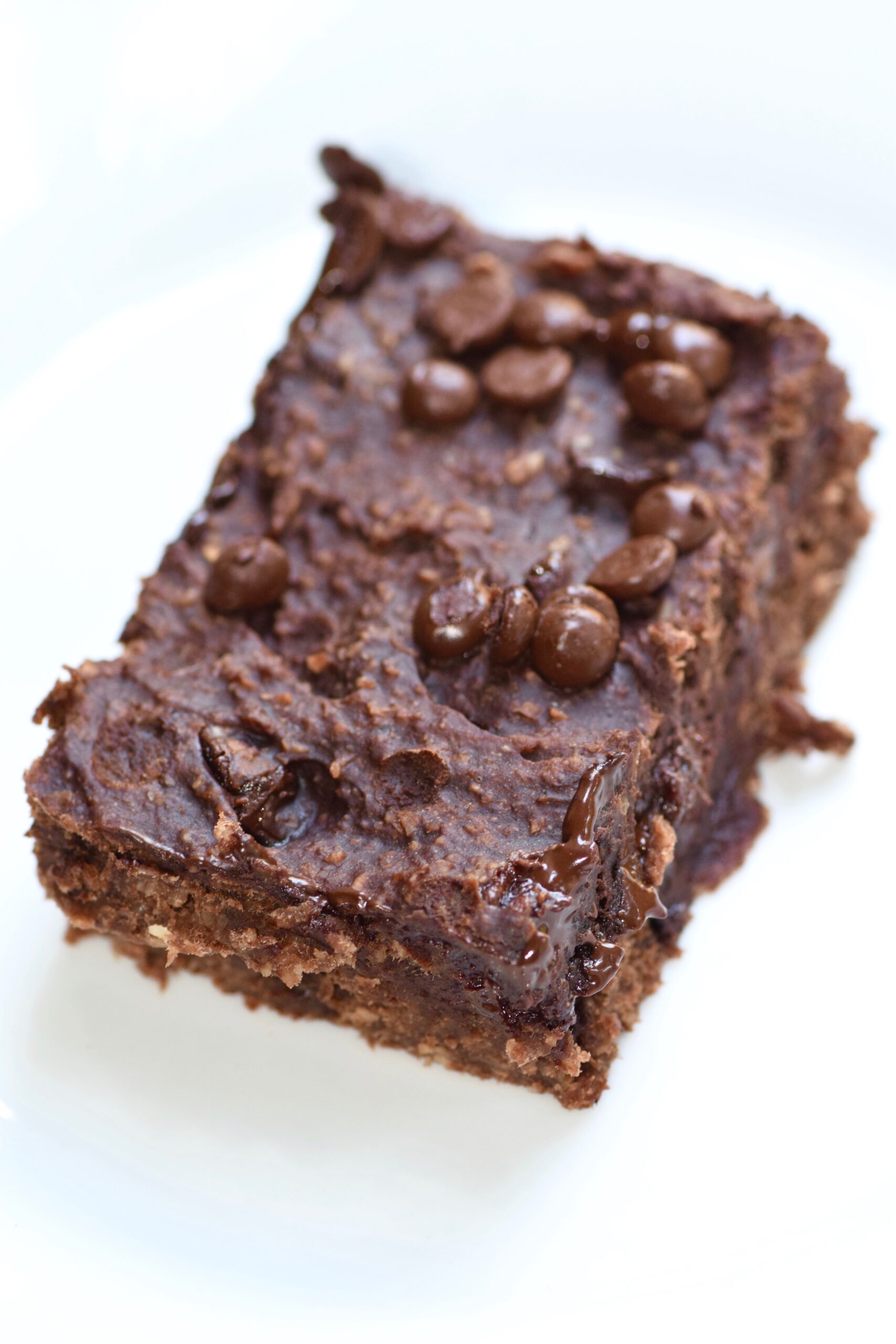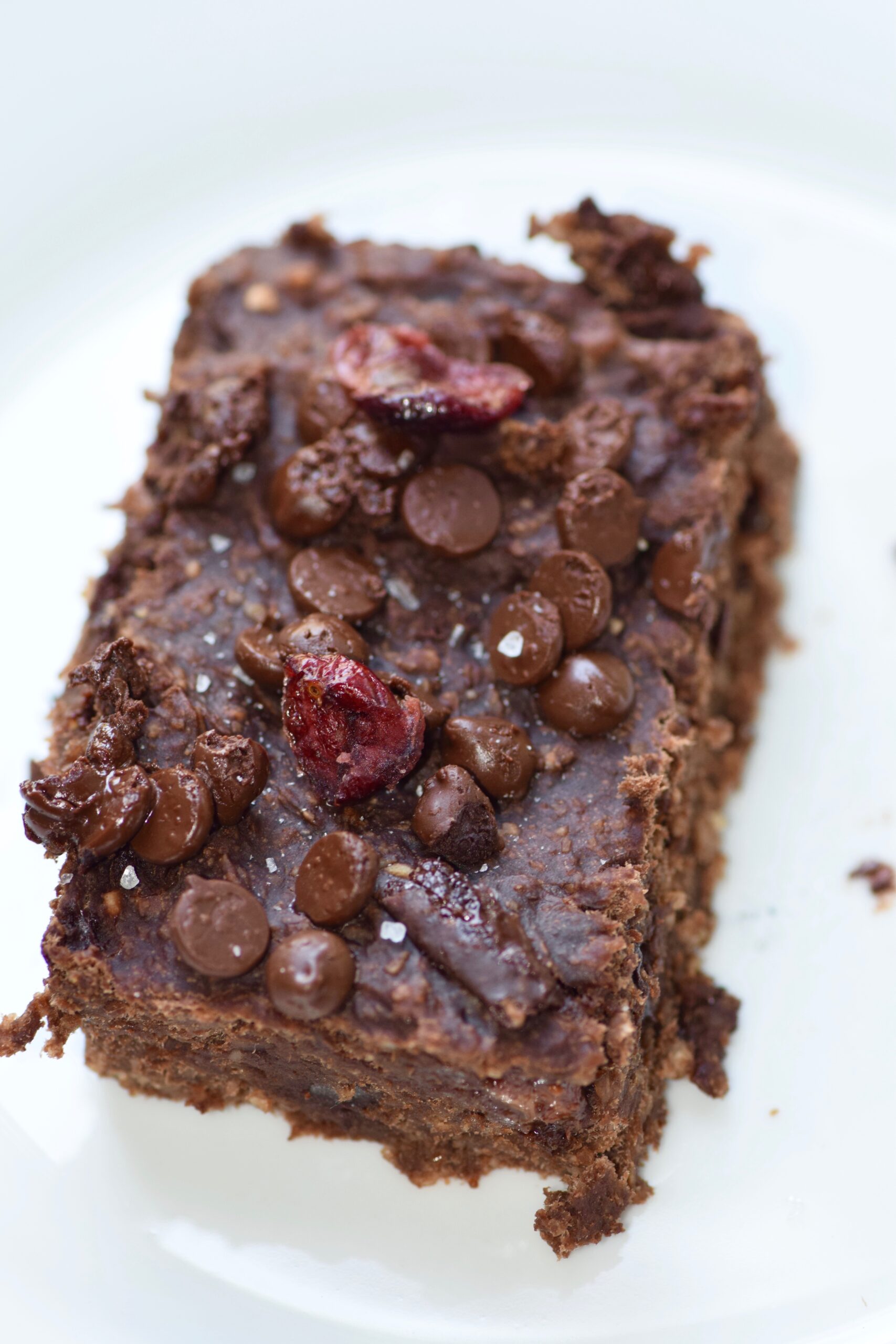 How Do You Make Oatmeal Breakfast Brownies
                                                                               Ingredients:
Oat flour: You can get GF oat flour if you prefer
Bananas: These need to be blended
Cocoa powder: For that chocolatey flavor
Milk of choice: I used almond 
Baking soda: To help it rise a little
Chocolate chips: I used normal, but you could use SF if desired
Method:
1.
In a high speed blender, blend all your ingredients until smooth. You can also just blend your bananas and mix all your ingredients together in a bowl.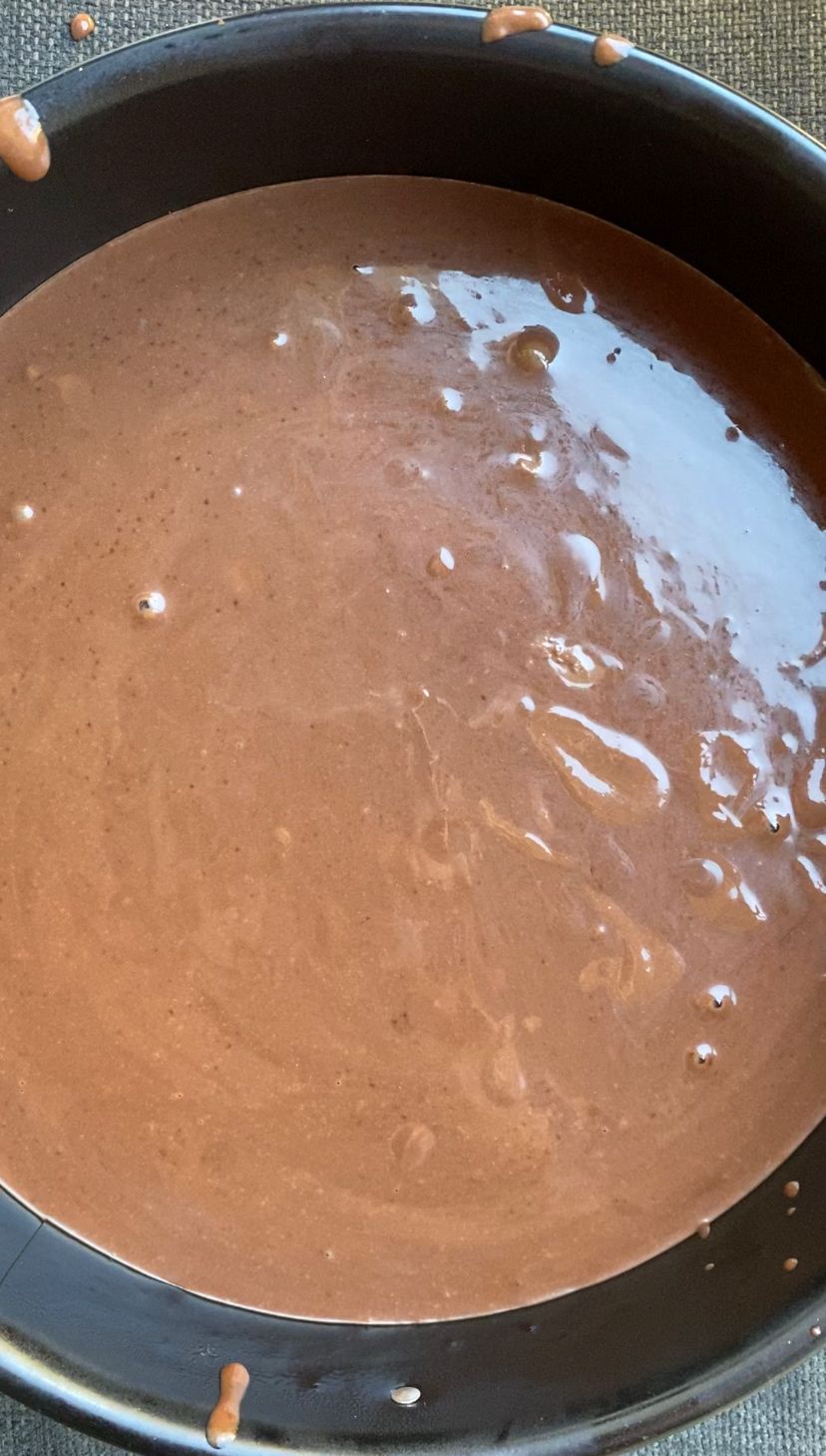 2.
Line a brownie pan with oil spray, and pour in your mixture.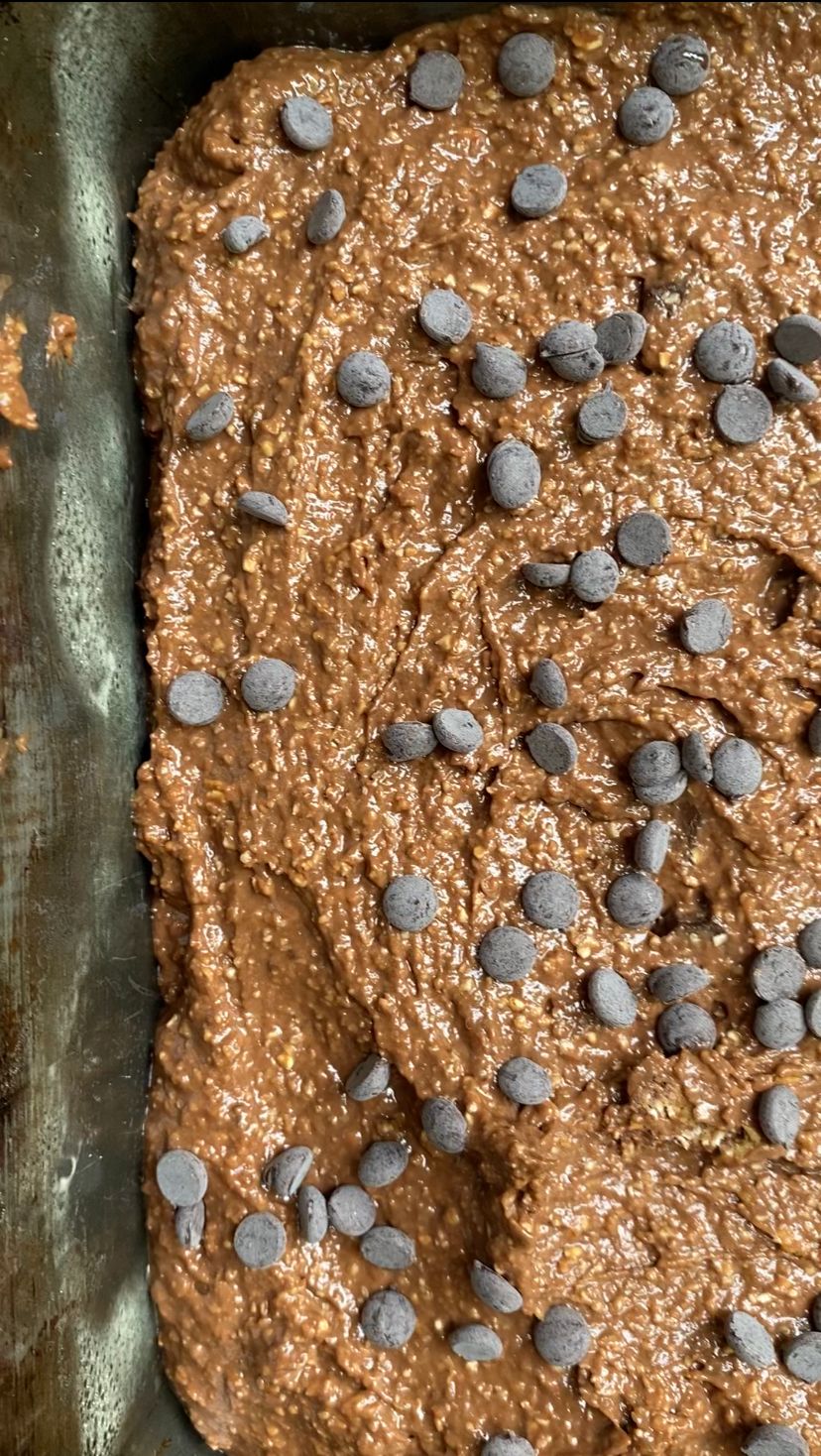 4.
Bake in oven and allow to cool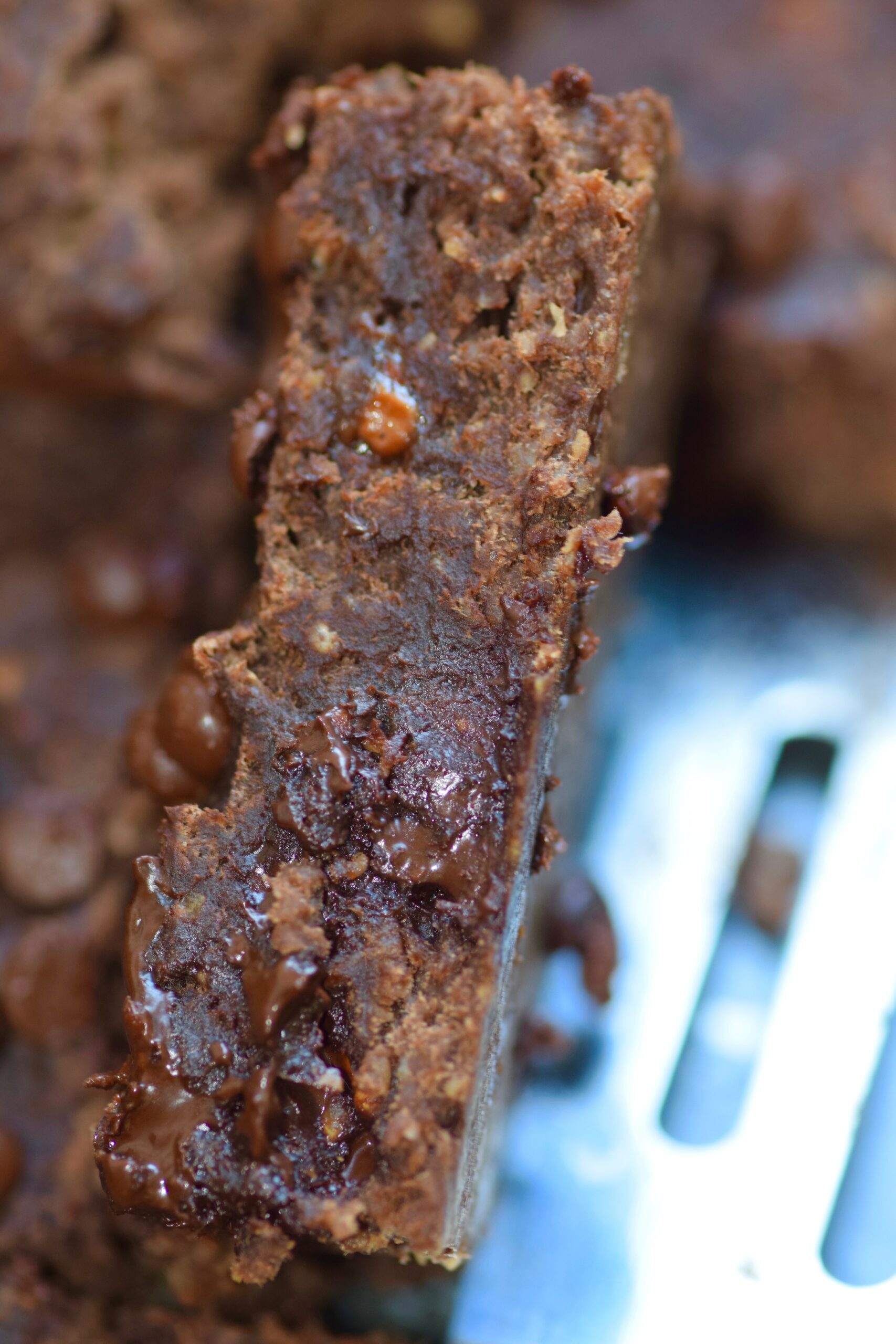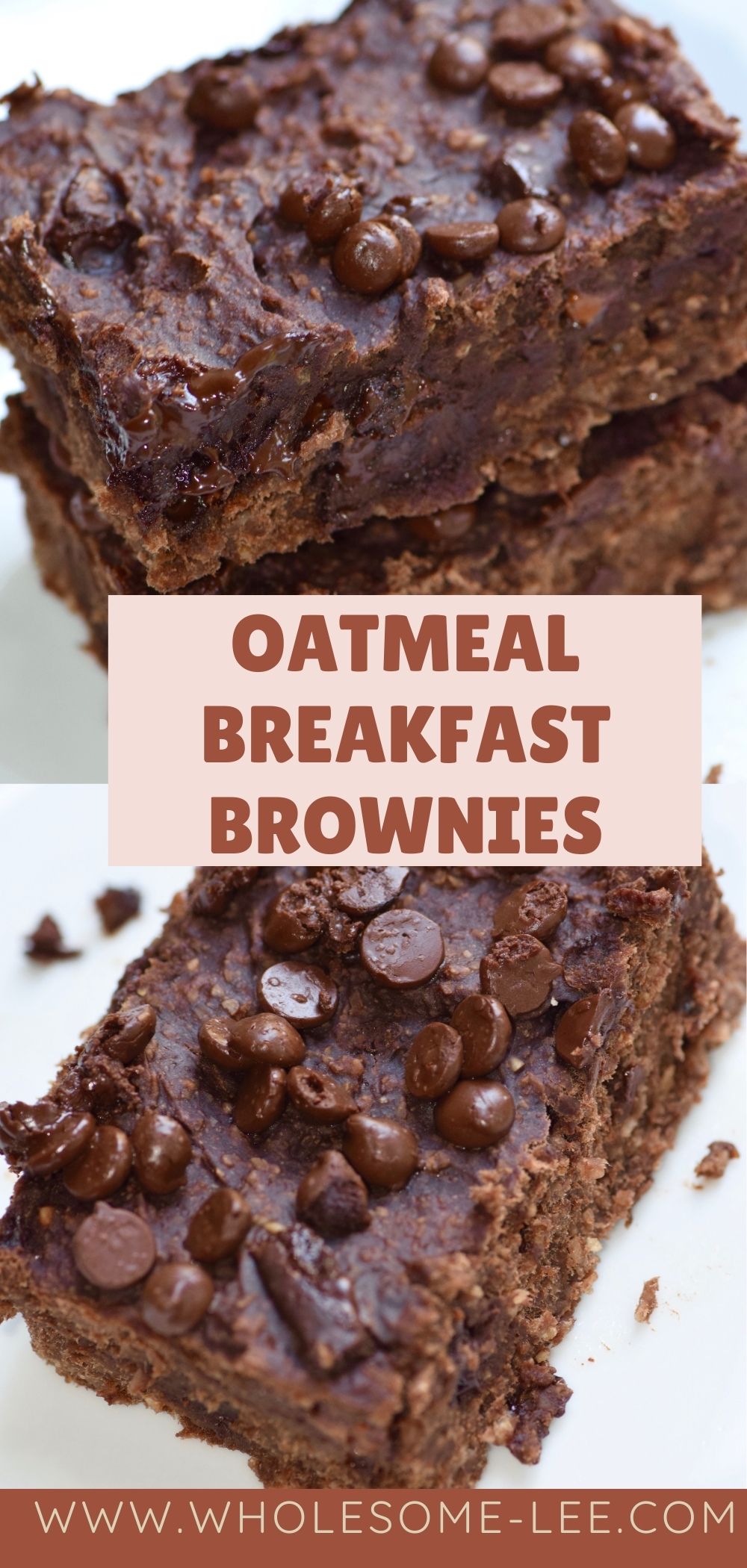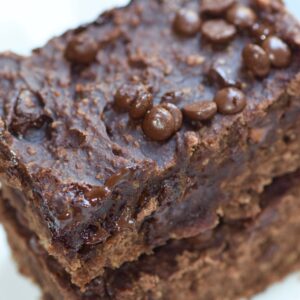 Oatmeal Breakfast Brownies
The most delicious 6 ingredient oatmeal breakfast brownies
Ingredients
2

cups

oat flour

4

blended bananas

2

tbsp

peanut butter OR nut butter of choice

¼

cup

+1 tbsp cocoa powder

1/2

cup

almond milk

1/4

tsp

baking soda

1/2

cup

chocolate chips of choice
Instructions
Preheat oven to 180 degrees Celsius. Line a brownie tin with oil/ baking paper

Mix all ingredients above in a large mixing bowl until combined well.

Pour into your brownie tin, and bake for 20 minutes.

Allow to cool and slice into 16 squares!
Nutrition
Calories:
116
kcal
Carbohydrates:
19.7
g
Protein:
2.8
g
Fat:
3.7
g
Fiber:
2.7
g
Sugar:
8
g