The most delicious high protein, high fiber pumpkin cheesecake bread. With a light and fluffy texture, this recipe will be made on repeat for fall and is just SO delicious! This recipe is refined sugar free, high in fiber and protein. Arguably, even better that traditional varieties this is an absolute MUST for fall!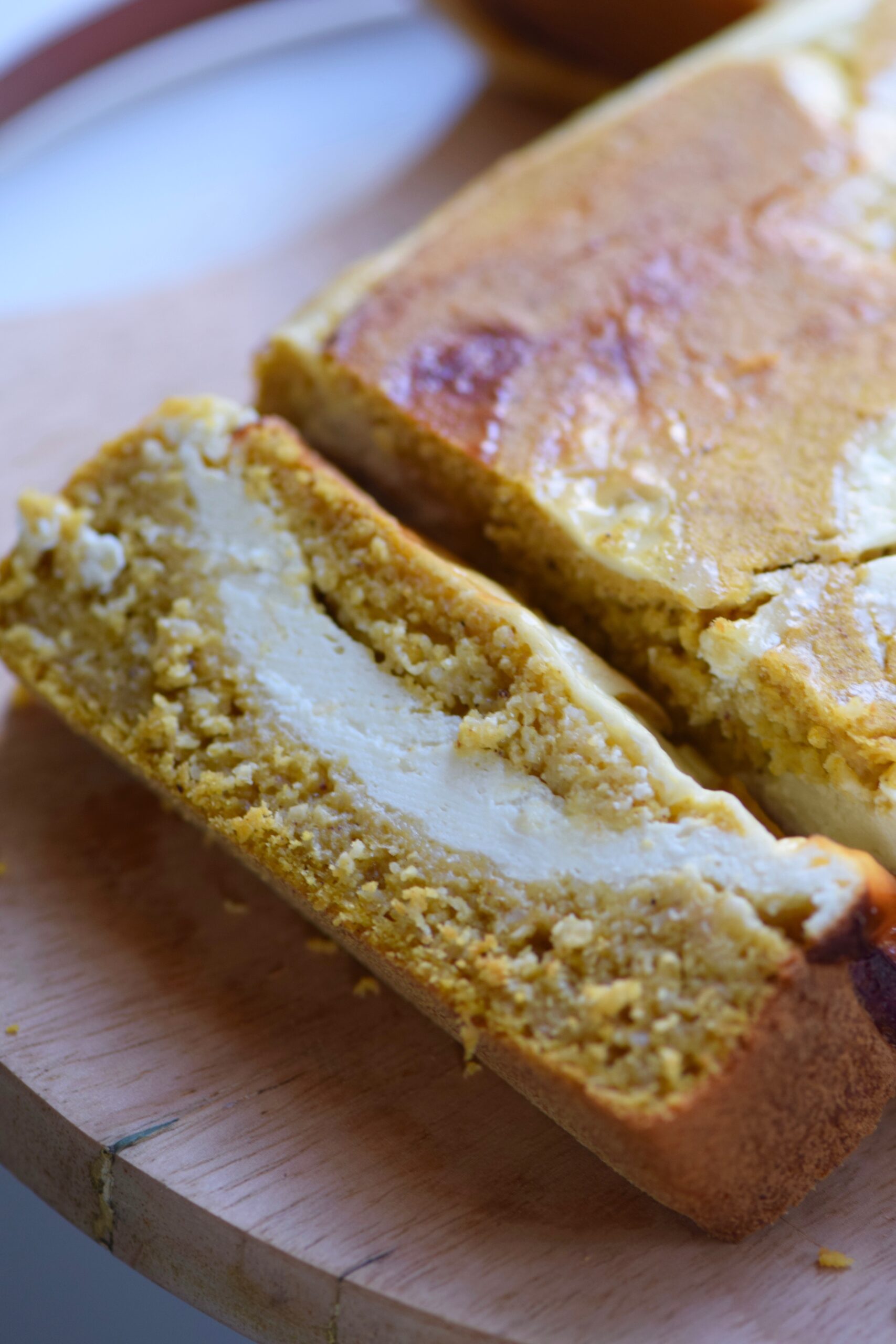 Pumpkin Oatmeal Cheesecake Bread
Fall is the tie of the year where all I want to do is curl up and have a nice hot latte and have a slice of pumpkin oatmeal cheesecake bread. Now I have loads of fall recipes, with my pumpkin pancakes, and my pumpkin cheesecake being two of the most popular fall recipes. This year, I had a major craving for a pumpkin loaf. I decided to add an extra twist to it and add a cheesecake swirl through it because I know how much you all adore cheesecake- but also to add a little extra protein (cottage cheese is amazing!)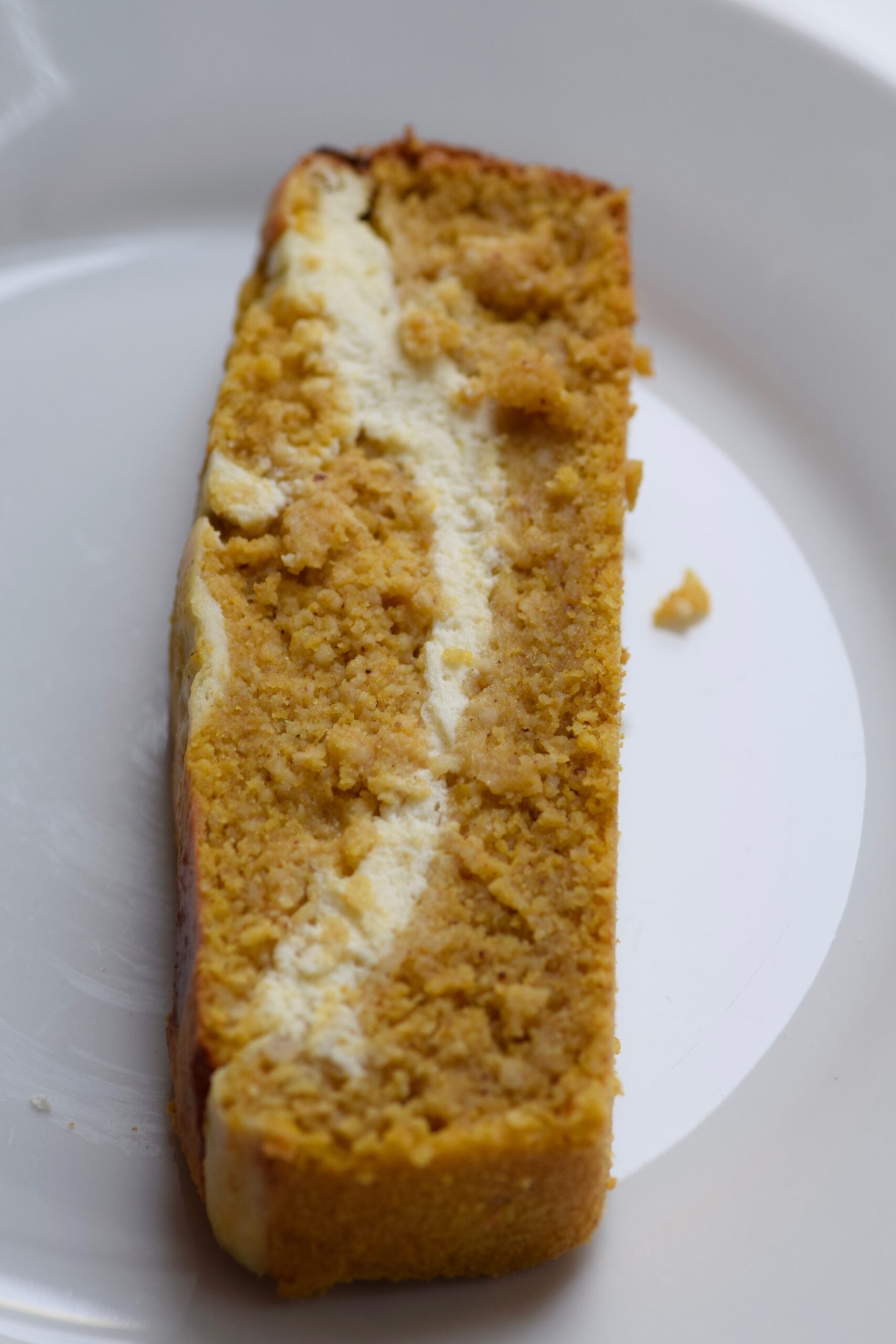 Pumpkin Cheesecake
There is nothing better than pumpkin spice with cheesecake. For me, its one of my favourite flavours! My favourite thing to do is to have a slice of this pumpkin cheesecake bread for breakfast, and serve it with hot tea. It hits the spot every time, and the fiber and protein in it keeps me full and energised.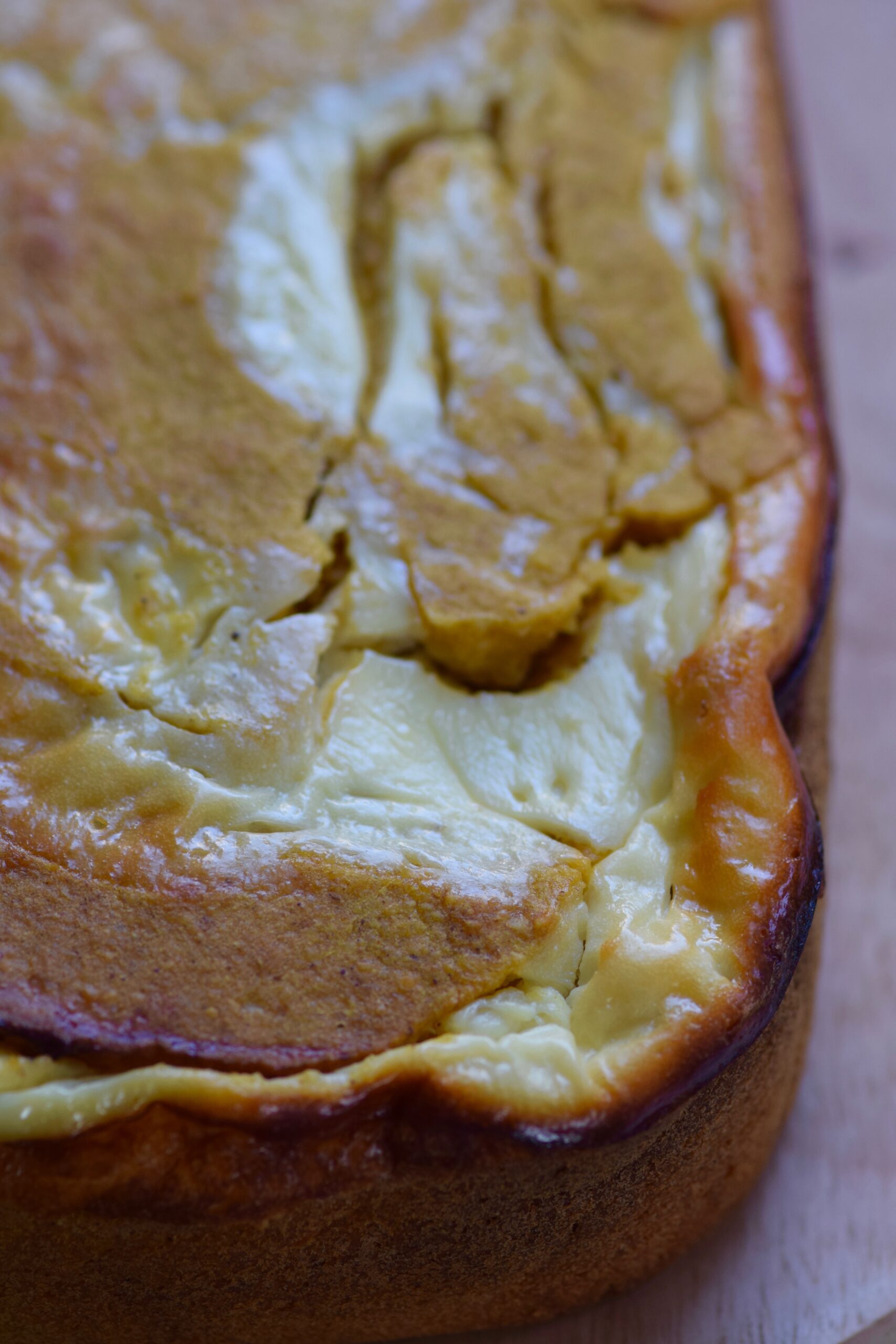 How To Make The Pumpkin Oatmeal Cheesecake Bread:
                                                                               Ingredients :
Oat flour: I make my own by blending oats in a high speed blender
Granulated sweetener of choice: I used a calorie free monk fruit sweetener, but any granulated sugar could work.
Pumpkin puree: I use plain pumpkin puree that hasn't been sweetened
Milk of choice: Any milk of choice works equally as well!
Oil of choice: my favourites are olive oil and avocado oil!
Eggs: For the added fluffy texture
Greek yoghurt: For a delicious moist texture
Baking powder : To allow your loaf to rise
Milk of choice`: I used almond
Low fat smooth cottage cheese: You can replace this with low fat cream cheese 
Corn starch: this can be replaced with arrow root if you prefer
Method:
1.
Mix all ingredients in a large mixing bowl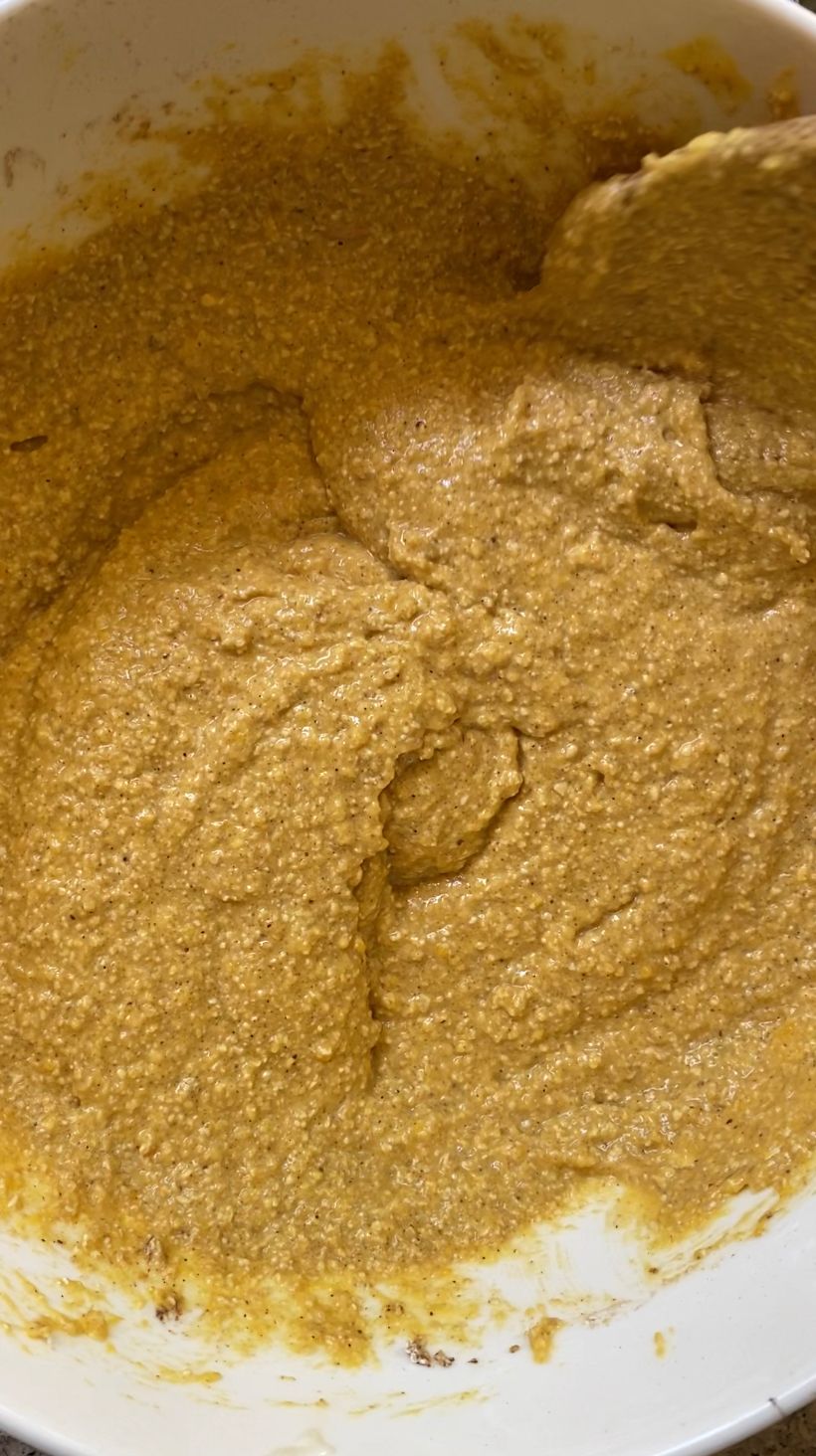 2.
Pour half the batter in a lined loaf tin. Add your cream cheese mixture and then top with your batter.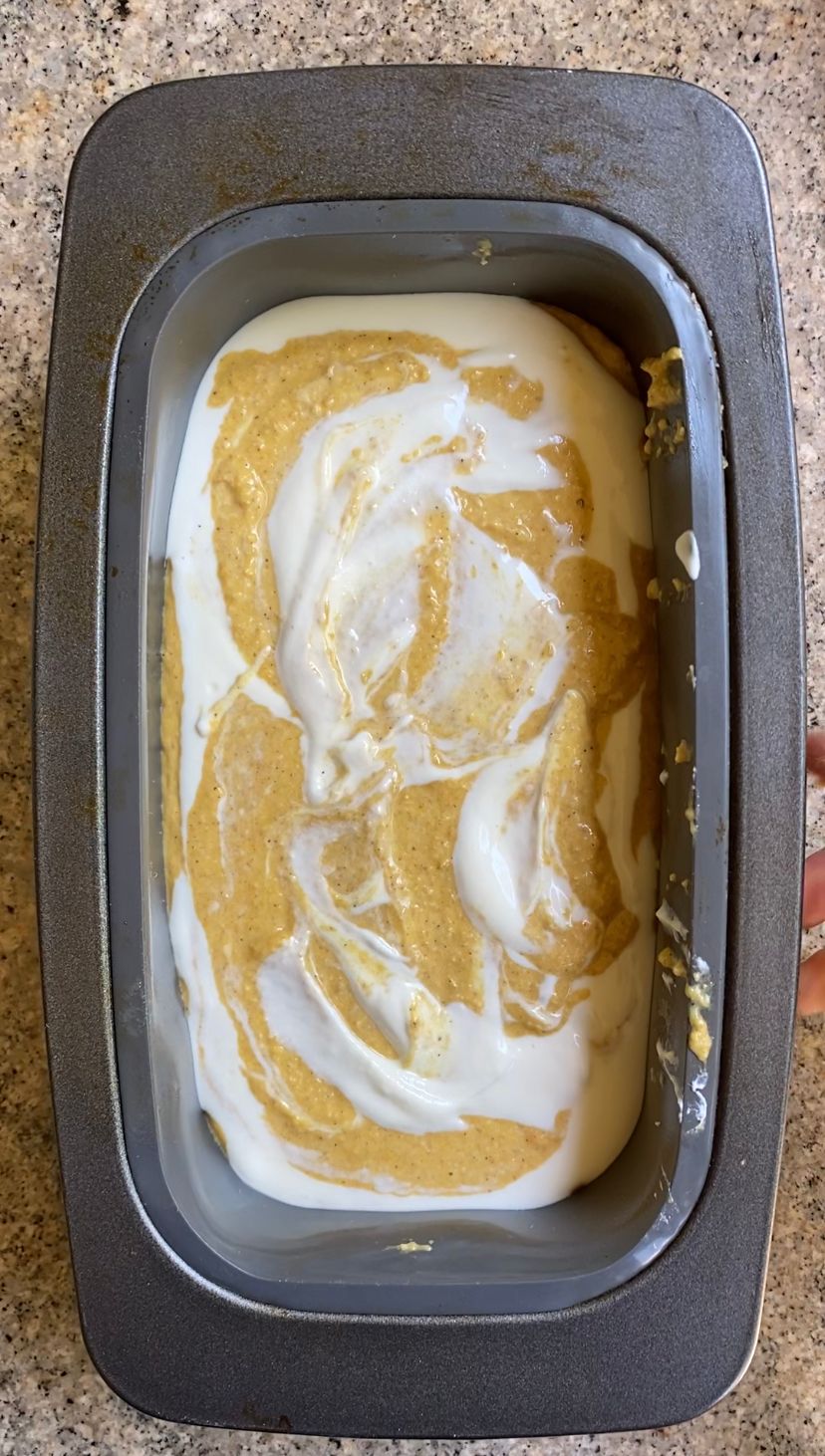 3.
Bake for 40-45 minutes until a toothpick comes out clean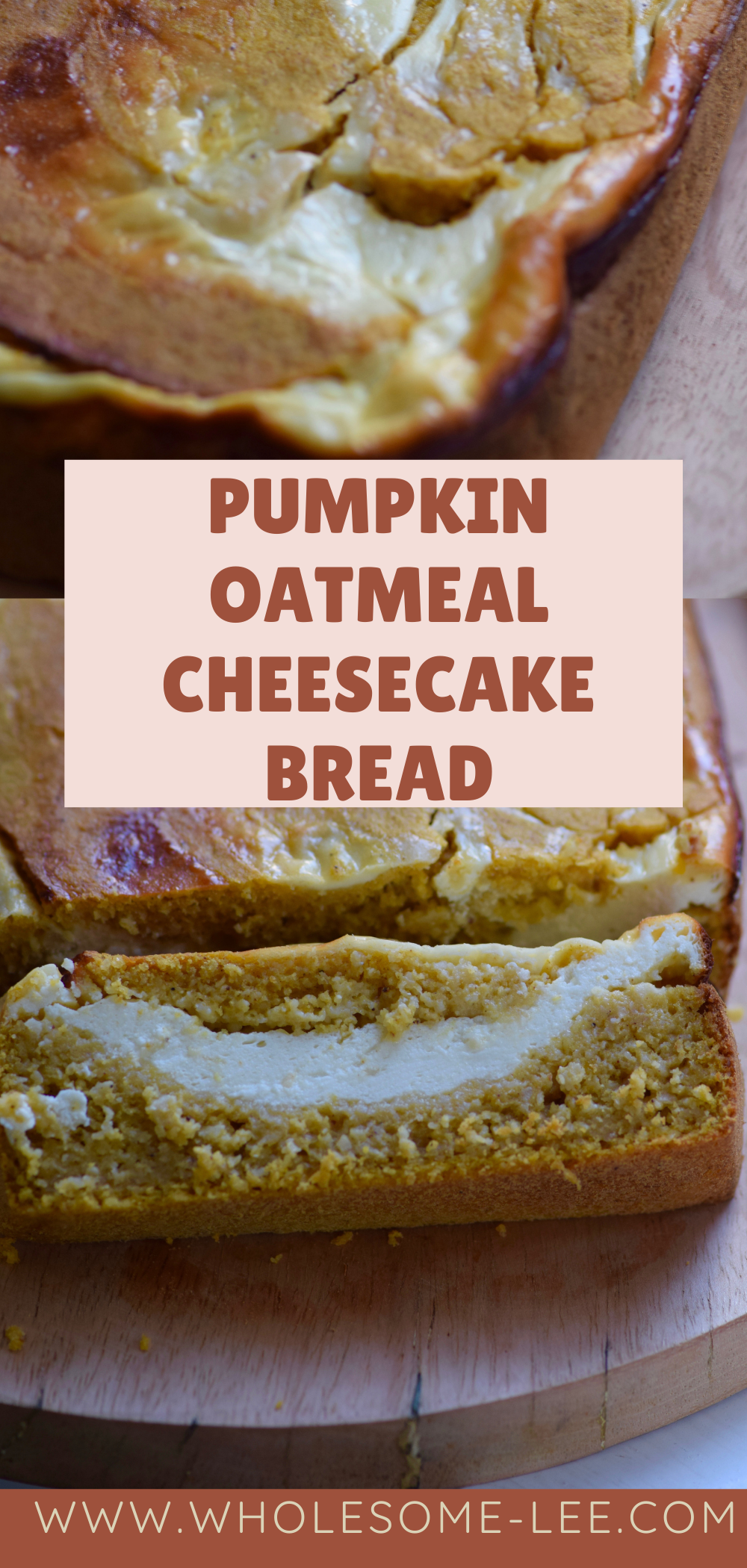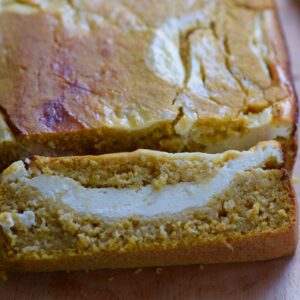 Pumpkin Oatmeal Cheesecake Bread
Wholesome Lee
The most delicious high fiber, high protein pumpkin bread! Enjoy it as a snack, or as a quick on the go breakfast!
Ingredients
For the cheesecake filling
1¼ cup smooth cottage cheese ( or low fat cream cheese) 250g
1 tbsp corn starch or arrowroot
1 egg
1 tsp pure vanilla extract
Instructions
Preheat oven to 180 degrees celsius. Line a loaf tin with oil spray and set aside.

In a large mixing bowl, combine all the ingredients above for the pumpkin loaf to form a batter. Set aside.

In another mixing bowl, combine all the ingredients for your cheesecake filling.

Pour half the batter for your pumpkin loaf in your lined loaf tin. Then pour your cheesecake filling batter over it. Pour the other half of your pumpkin loaf filling on-top and top with more cheesecake batter.

Bake in the oven for 40-45 minutes.

Slice and enjoy!
Nutrition
Calories: 113kcalCarbohydrates: 11gProtein: 6gFat: 5gFiber: 1.4g