Pumpkin no bake cheesecake
With just 3 simple ingredients, this is the easiest no bake pumpkin cheesecake that you will ever make!
low-calorie | low-carb | no-bake keto | high-protein | Gluten Free Can be sugar free
You may also like Low Calorie Vanilla Cheesecake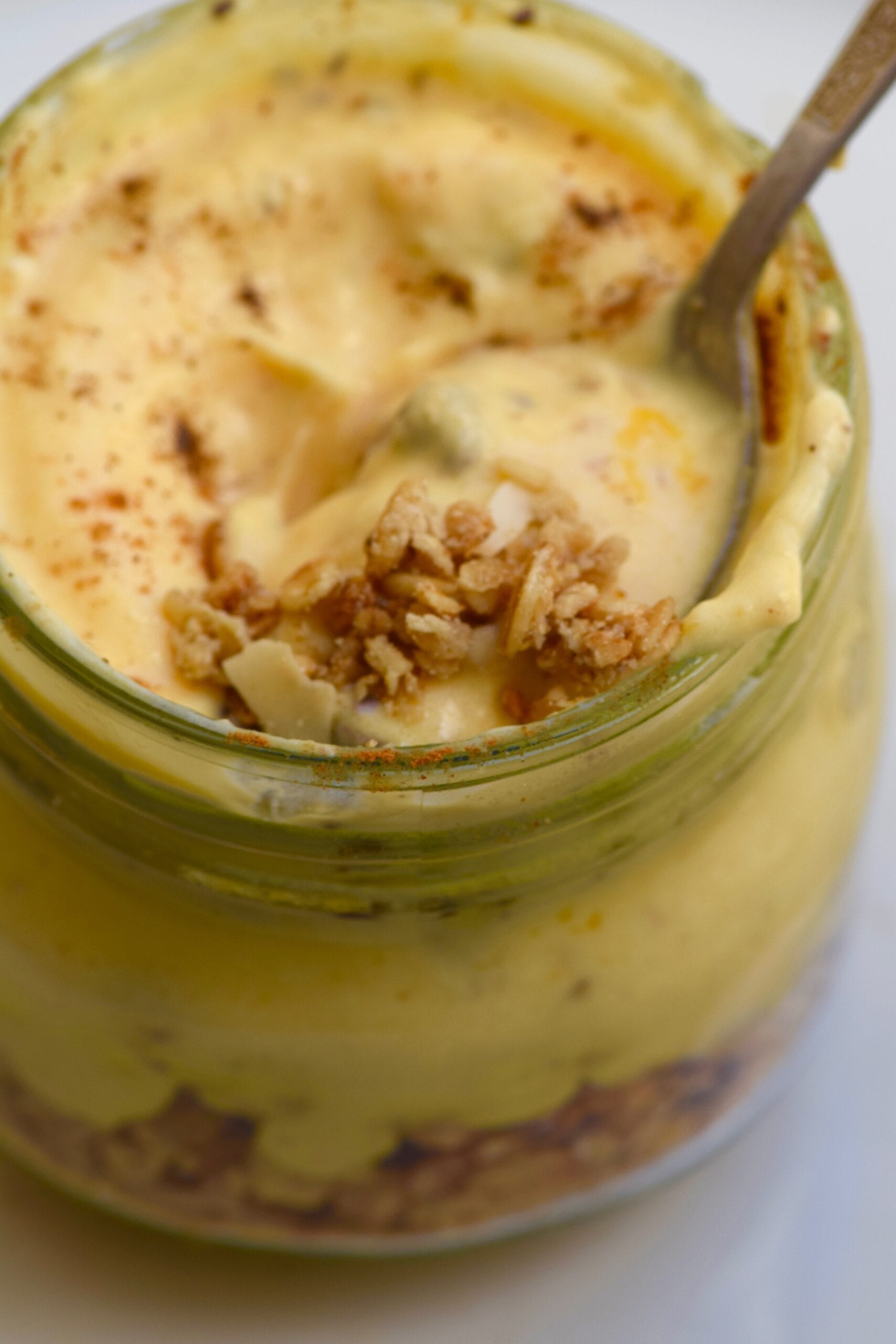 Is it too soon to be posting fall recipes?
Correction. It is never too soon to be posting pumpkin recipes!
Fall is one of my favourite times of the year, when you hear those crunchy leaves under your shoes and spend evenings in those large cosy sweaters.
But lets be real. The best thing about fall are all the pumpkin fall recipes! From chewy pumpkin spice cookies, snacking pumpkin pie loaves, & pumpkin pie bliss balls…..
Pumpkin is one of my absolute favourite vegetables. There is just something so hearty about it, and guess what? Its also low-calorie and extremely versatile to use.
My advice for you this fall? Stock up on that pumpkin (canned or fresh!) I have so many more pumpkin recipes to come!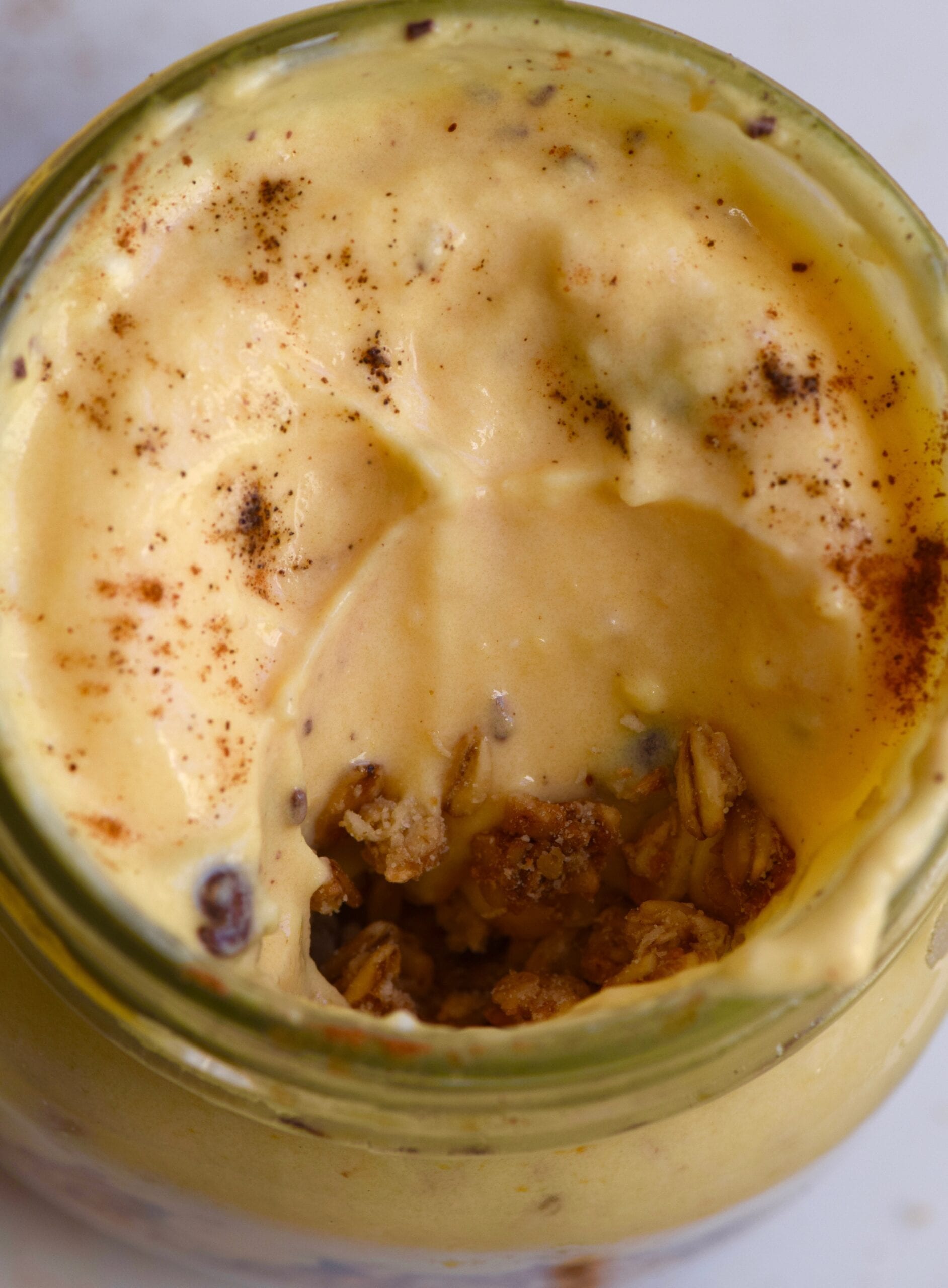 Watch video of how to make no-bake pumpkin cheesecake
Is this low calorie cheesecake too good to be true?
I know what you're thinking. But this recipe is incredibly creamy, smooth, decadent and honestly is the best cheesecake recipe.
Making this recipe is honestly quicker an easier than going to the Cheesecake Factory to buy a slice- while being only around one ninth of the calories of a slice of the Cheesecake Factory Pumpkin Cheesecake! Yes, you heard me correct. That means that around 9 of these servings are the equivalent to one slice of the cheesecake factory slice!
So how did I manage to make this low calorie dessert? To begin with, I kept it gluten-free by omitting any flour used in traditional cheesecake recipes. Secondly, I lowered the sugar amount (in traditional recipes) and swapped it for my favourite sugar-alternative. Lastly, I added extra protein by swapping out traditional cream cheese for cottage cheese! The result? This incredibly easy and smooth low-calorie high protein cheesecake that is honestly lighter and better than the original!
How do you make the no bake cheesecake
The Ingredients
Smooth Cottage Cheese- This is the key to making the cheesecake high-protein! If you do not have access to smooth cottage cheese, you can take chunky plain cottage cheese and blend it up in a high speed blender. I recommend using low-fat, but full cream works as well.
Pumpkin puree- You can use one from a can or make it yourself by steaming pumpkin and blending in up in a high speed blender or food processor
Powdered granulated sweetener of choice- Made by blending up your favourite granulated sweetener or sugar of choice until it forms a fine powder
(Optional) Base of choice- This recipe honestly does not need a crust because it is just so delicious as is, but if you would like to add a base you could line the bottom of the cheesecake jar with your favourite home-made granola.
(Optional) Pumpkin Pie Spice- This is the magic that makes it have that fall recipe feel! You can replace it with equal parts of cinnamon if preferred
(Optional) Vanilla extract- To add that delicious vanilla flavour while not being over powering!
Method:
1.
In a high speed blender or food processor, combine all the ingredients above.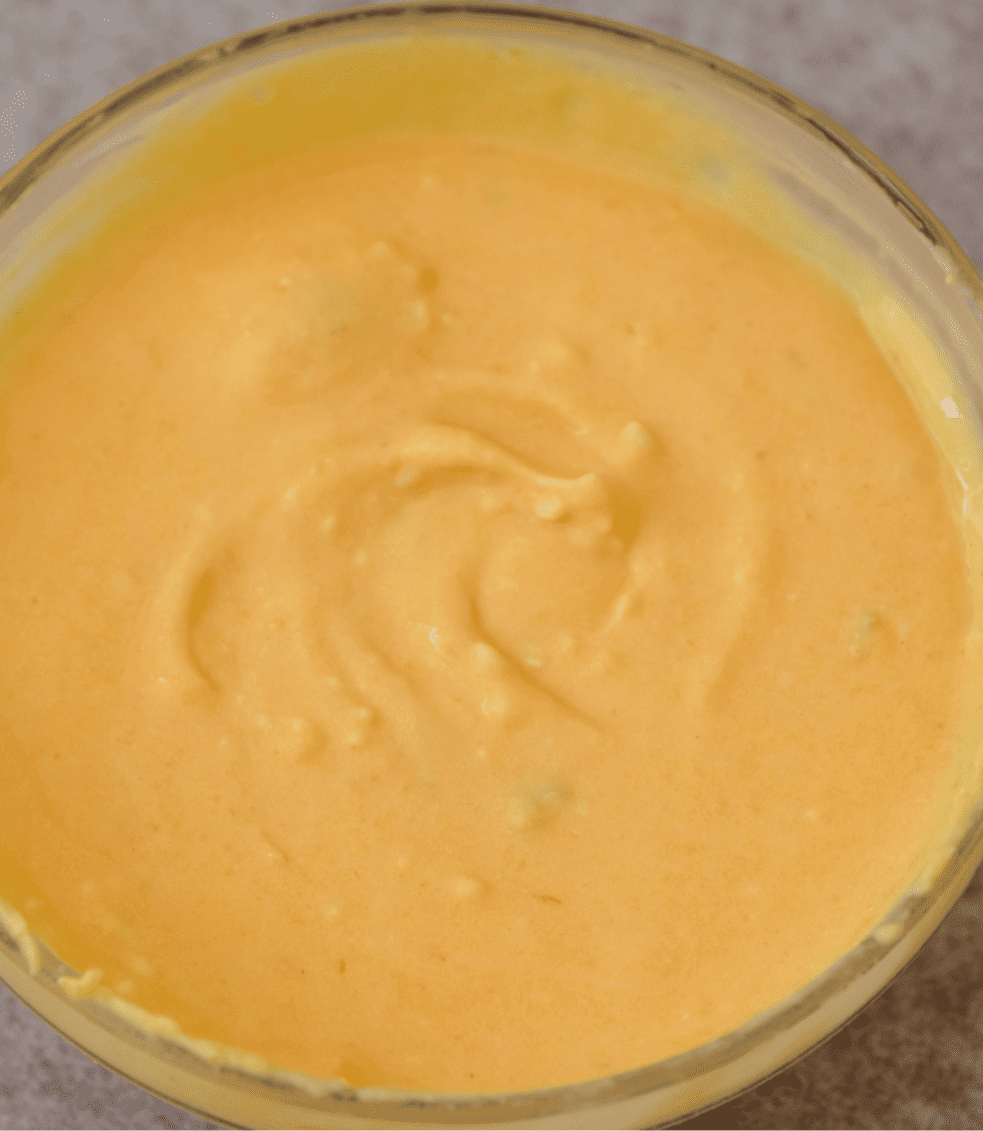 2.
Take 3 mini mason jars and fill the base of each with your optional granola.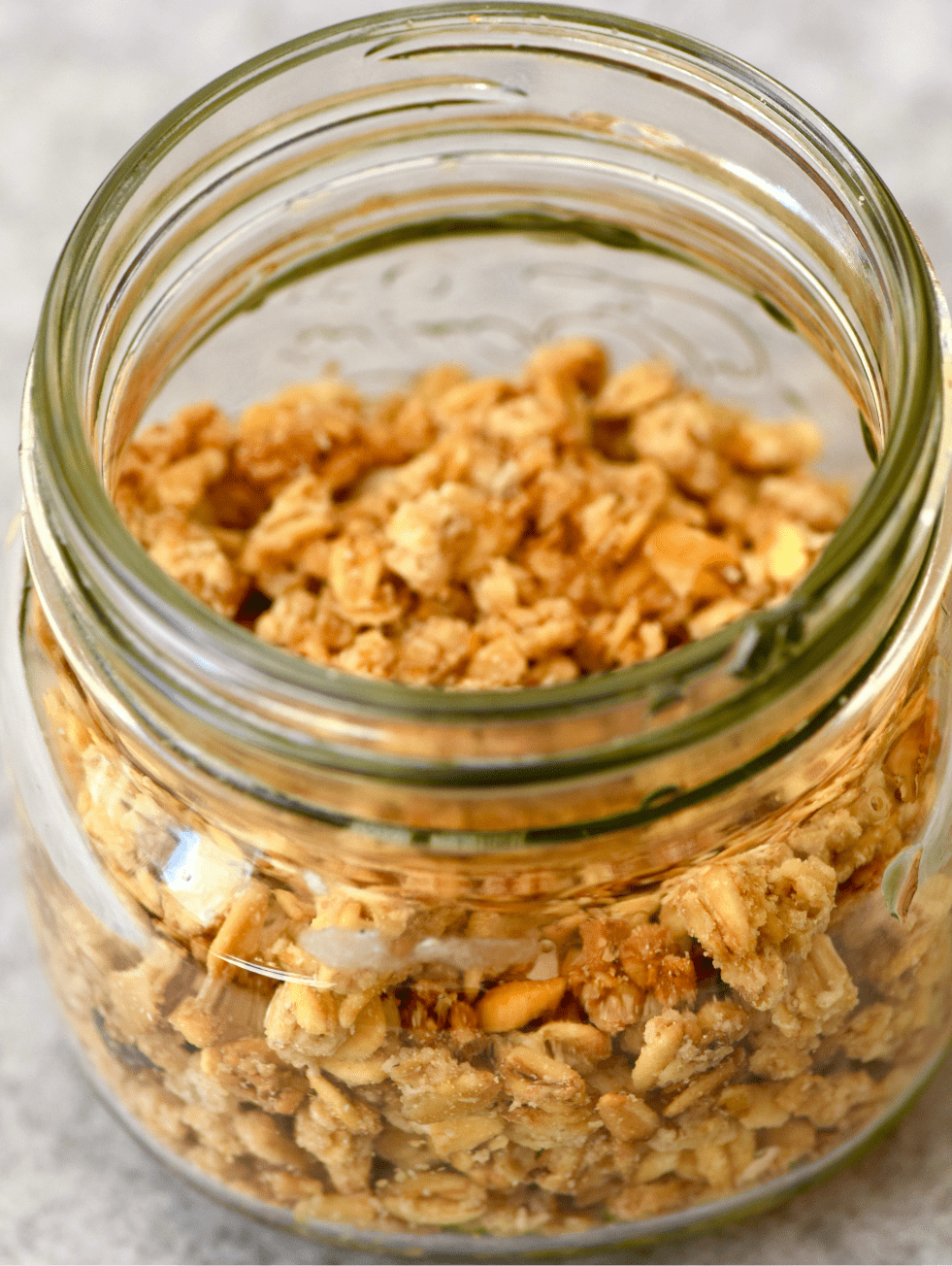 3.
Top it off with your cheesecake filling and place it in the fridge to set for a minimum of 1 hour.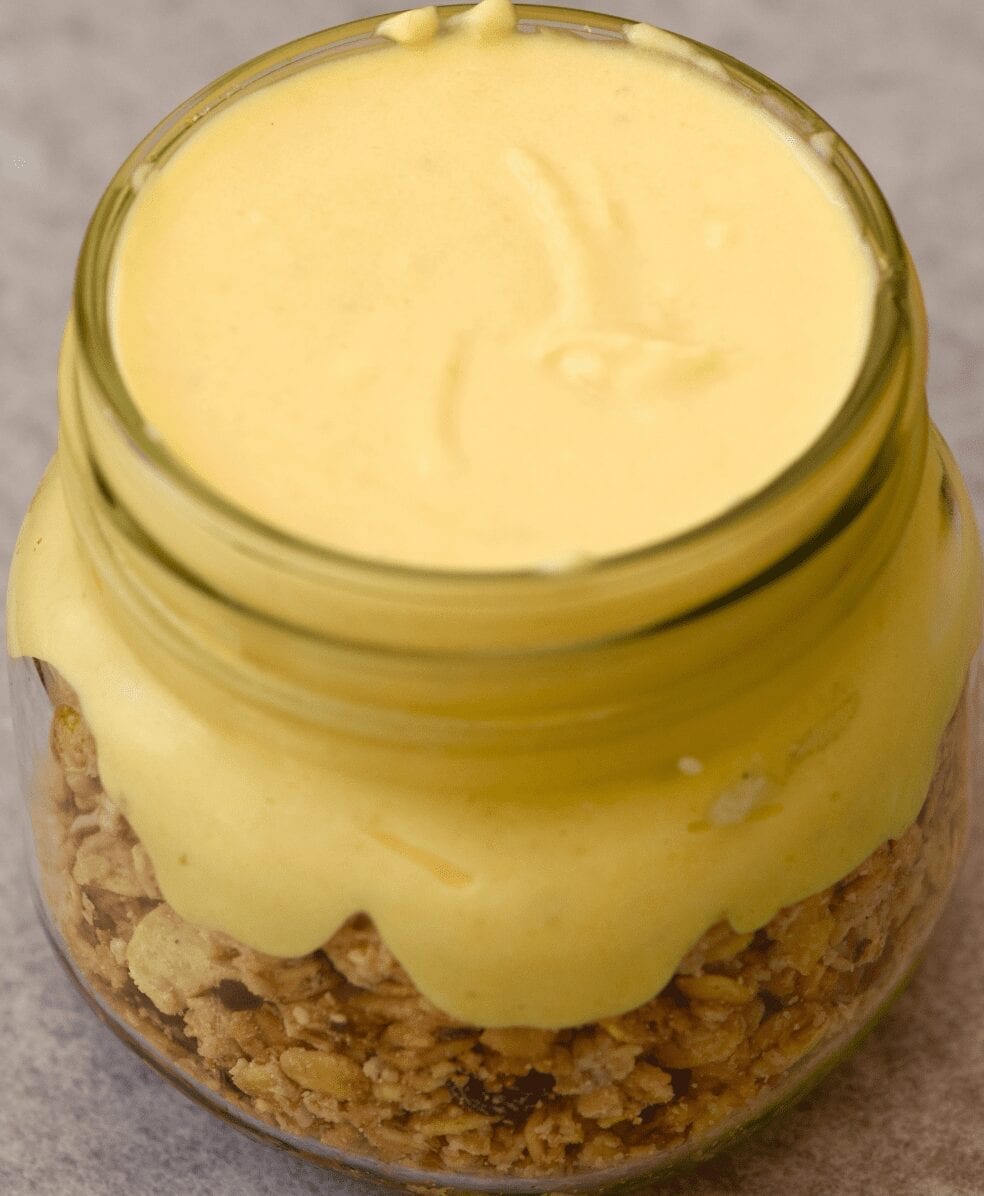 5 No-Bake Pumpkin cheesecake flavours
Here are some optional variations to change up the flavour!
Chocolate chip: Top off your cheesecake with some chocolate chips
Vanilla bean: Make sure to add the optional vanilla extract into the recipe
Peanut Butter: Make the original recipe below, adding 2 teaspoons peanut butter to the mixture before blending
Pumpkin Spice: Make the original recipe below, but be sure to add the optional pumpkin spice
Cinnamon: Make the original recipe below, add 1/2 teaspoon cinnamon to the mixture.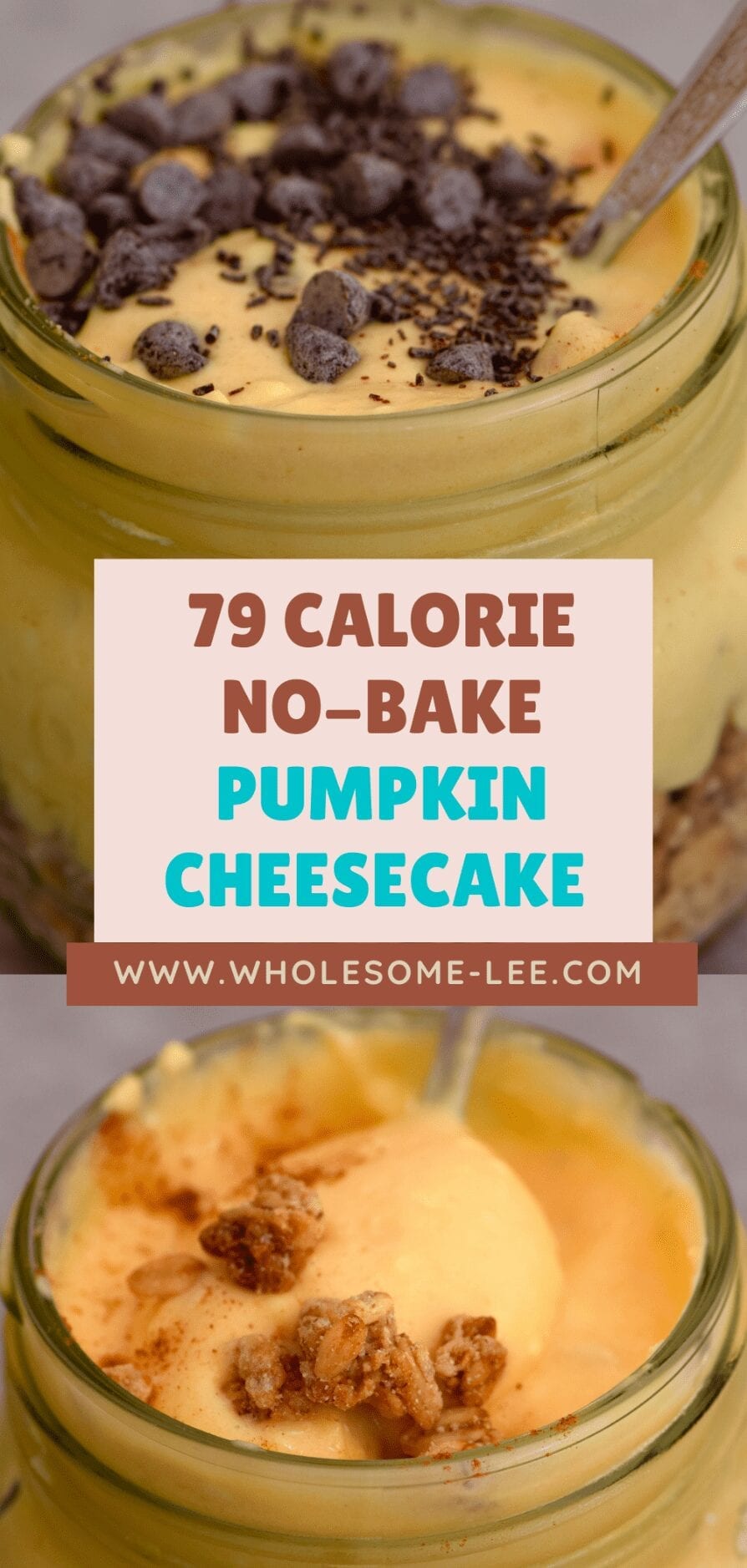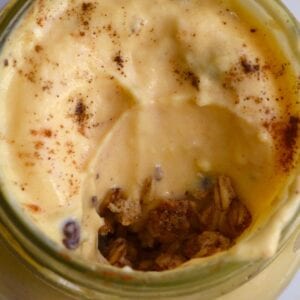 79 Calorie No Bake Pumpkin Cheesecake
Easy, low-calorie, high protein. This no bake pumpkin cheesecake is a one bowl recipe that only uses 3 simple ingredients. It is gluten-free and keto friendly.
Equipment
High speed blender or food processor
Ingredients
1½

cups

low-fat smooth cottage cheese

(250g)

1/2

cup

pumpkin puree

(110g)

1/4

cup

granulated sweetener of choice

(50g)

1

teaspoon

cinnamon/ pumpkin spice

(optional)

1

teaspoon

vanilla extract

(optional)
Instructions
In a high speed blender of food processor, combine all ingredients

Line 3 jars with optional granola, and top with your cheesecake mixture

Place in fridge to set for a minimum of 1 hour
Notes
I used my breakfast granola as an optional crust, but the cheesecake recipe is as good with no crust!
This no bake pumpkin cheesecake recipe is best served chilled. If you prefer a thicker consistency, refrigerate for a minimum of 2 hours. 
Nutrition
Serving:
1
cheesecake
Calories:
79
kcal
Carbohydrates:
23.6
g
Protein:
9.1
g
Fat:
2
g
Saturated Fat:
1
g
Cholesterol:
10
mg
Fiber:
1.4
g
Sugar:
4.7
g
Calcium:
105.3
mg
Iron:
0.9
mg