Protein Pumpkin Pancakes
 Fluffy pancakes that taste like eating a cloud. These pumpkin protein pancakes are a high protein breakfast or snack option, that is quick and easy to make. It is the perfect breakfast fall recipe, that is secretly healthy!
LOW-CALORIE | FLOURLESS | LOW-FAT  | VEGAN OPTION|
CAN BE SUGAR FREE 
Pumpkin pancakes
What's the best thing about fall? All the fall recipes, of-corse! Nothing better than the fresh smell of pumpkin spice, when you're trying out a new pumpkin spice recipe. There is something so comforting about starting your day off with pancakes and some maple syrup. The best part is that these pumpkin pancakes are ultra light, fluffy and have added protein! Traditional pancakes are known to be filled with simple carbohydrates that leave you feeling hungrier than before after eating them! Loaded with butter, sugar & more- they are known to be more of a once-off-treat rather than a breakfast staple. This pumpkin pancake recipe is the exact opposite! Made with whole-grain ingredients, high in protein and fiber- they make for the perfect balanced breakfast giving you energy for your day!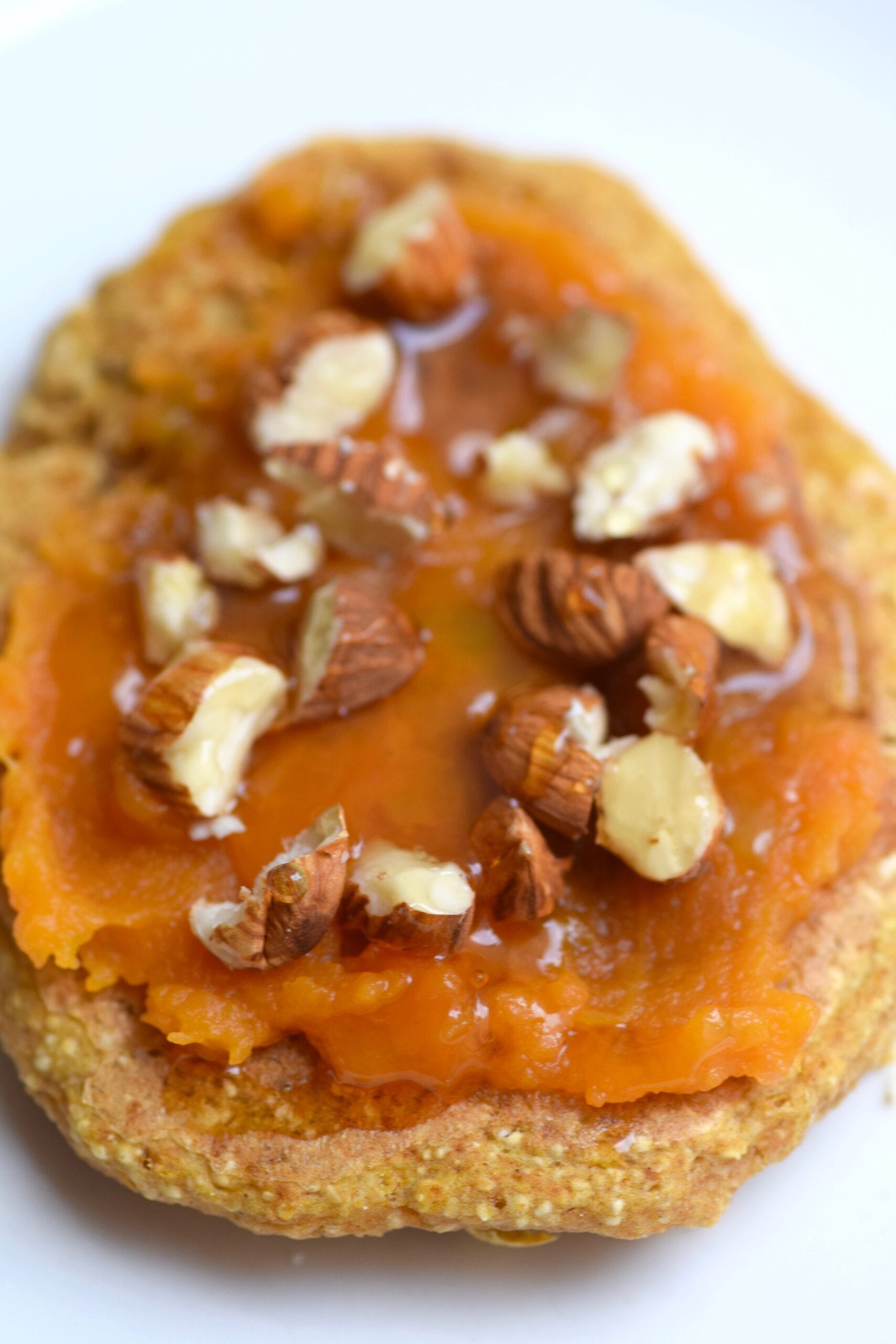 Are the pumpkin pancakes vegan?
Although the pancakes are dairy-free, the original recipe posted is not vegan. However, to make the pumpkin protein vegan you can simply replace the egg with one chia seed egg. You make this by using 1 tbsp chia seeds and mixing it with 3 tbsp water. When it comes to protein powder, I always recommend a pea protein based powder, anyway! This vegan pancake recipe makes for the most delicious fluffy pancakes that are a great snack or breakfast
Pumpkin breakfast recipes
Pumpkin is one of my favourite breakfast foods! It is a low-calorie high fiber food that gives a meal that natural sweetness. These pumpkin pancakes are a new favourite of mine. Who knew that you could have pancakes, and still sneak in a serving (or two) of your vegetables in! If you're looking for more fall recipes, try out my pumpkin pie cheesecake or my snacking pumpkin pie protein loaves.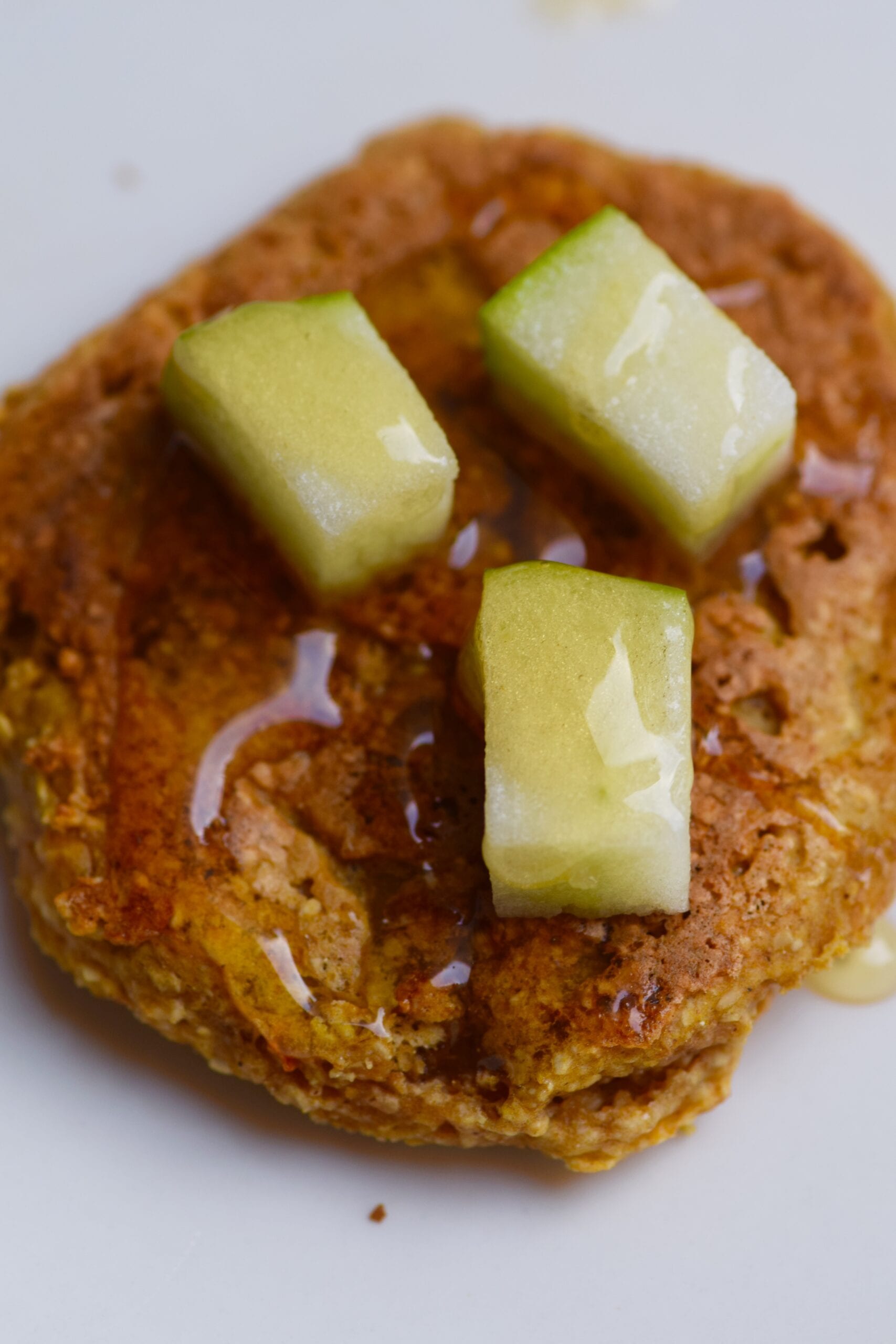 Protein pancakes without banana
There are loads of protein pancake recipes out there, but all of them involve banana. Now I have nothing against banana protein pancake recipes ( they are super delicious) and the bananas add a delicate sweetness to the pancakes. But for all the people out there who are sick of seeing another banana pancake recipe, and have loads of pumpkin puree with fall rolling in, this recipe is for you! If you're looking for another no banana pancake recipe, try out my fluffy snacking pancakes or mini pancake cereal recipe
Video of how to make pumpkin pancakes
Recipe for pumpkin pancakes 
                                                                               Ingredients:
Oat flour- I like to make my own oat flour by blending rolled oats in a high speed blender to form a flour like consistency!
Vanilla Protein powder- I like to use pea protein powder, but any other protein powder works well! Casein protein & brown rice protein have also shown to have amazing textures. Be sure to have a protein powder that tastes good as your protein powder will flavour your pancakes (don't use a protein powder you don't like the taste of!"
Pumpkin puree-the key ingredient to any fall recipe! I make my own but the canned variety works just as well! 
1 egg-you can replace this with a chia egg if you're looking for a vegan protein pancake recipe
Milk of choice– I like to use almond milk ( as i am slightly lactose intolerant!). You could use any milk of choice preferred. Cows milk works well too!
Vanilla extract-You can replace this with vanilla essence but vanilla extract just adds that extra flavour to it!
How to make Pumpkin Pancakes
1.
Mix all your ingredients in a mixing bowl forming a batter.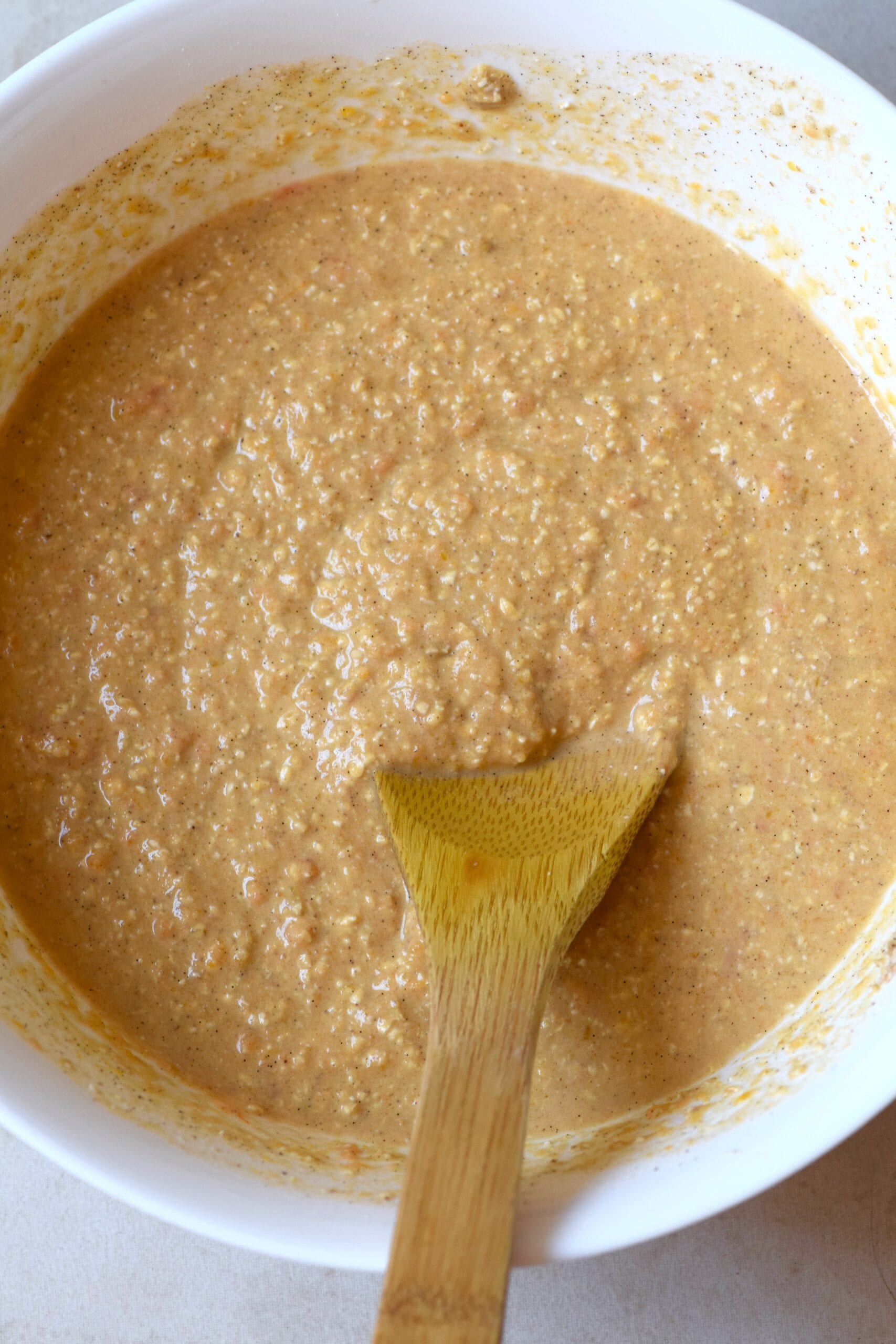 2.
Spray a non-stick pan with some oil spray. Heat it up on a medium heat.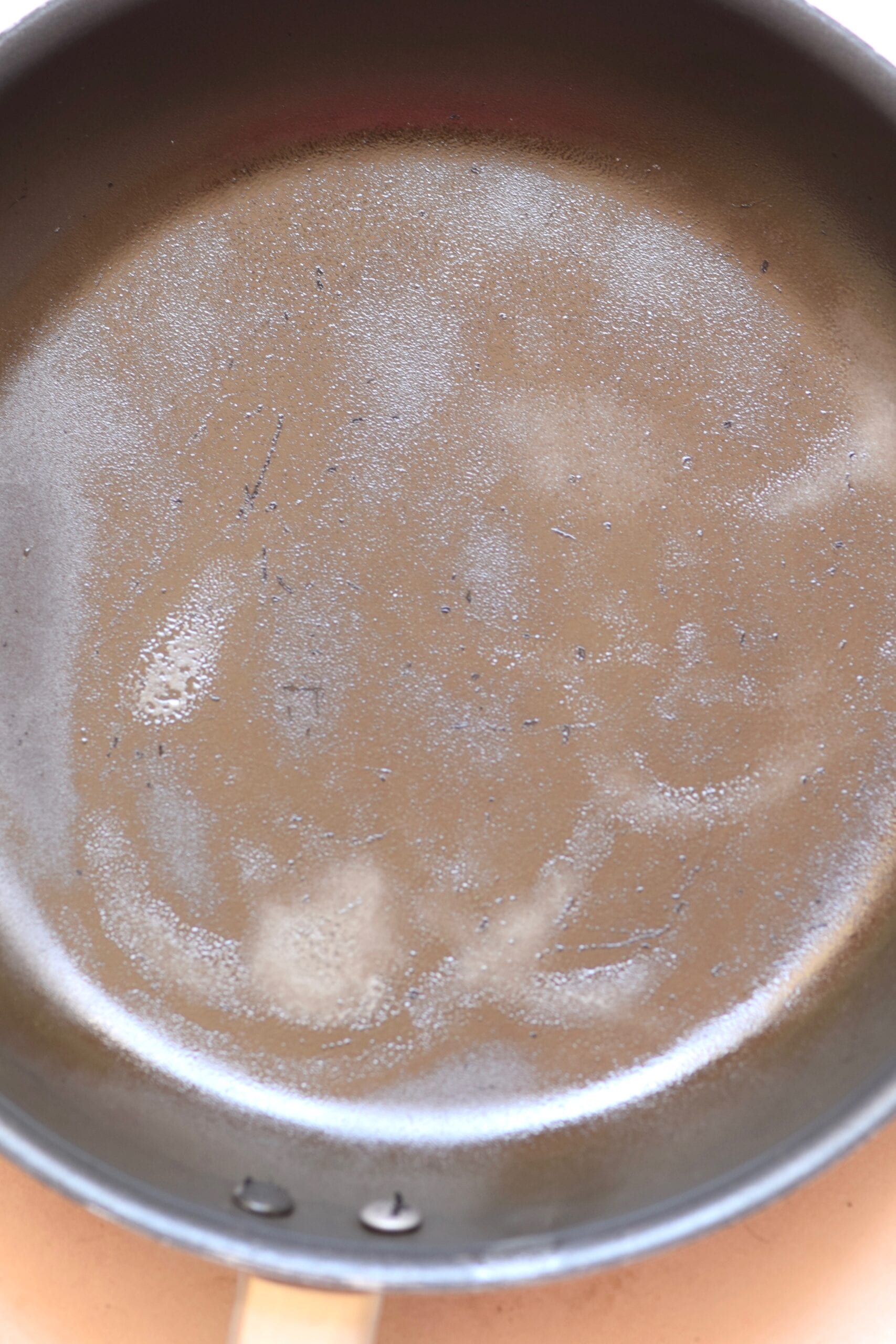 3.
Place a heaped tablespoon of your batter onto your pan, spreading it out to form a pancake shape. Cook on a low to medium heat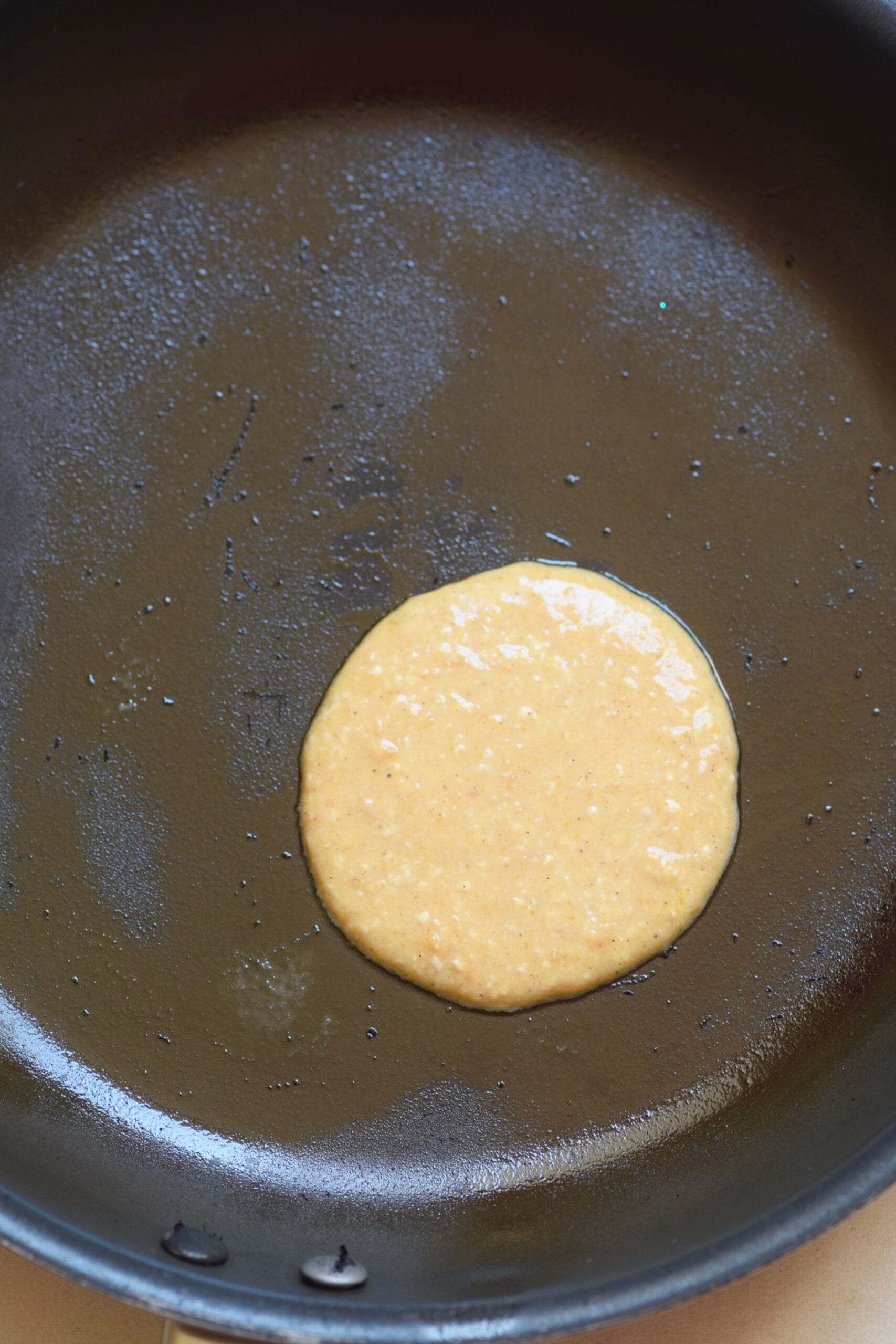 4.
Once bubbles start to appear on the mixture, it is time to flip it. ( This is key to ensure that your pancakes are fully cooked through). Once cooked through, take off heat and repeat with remaining batter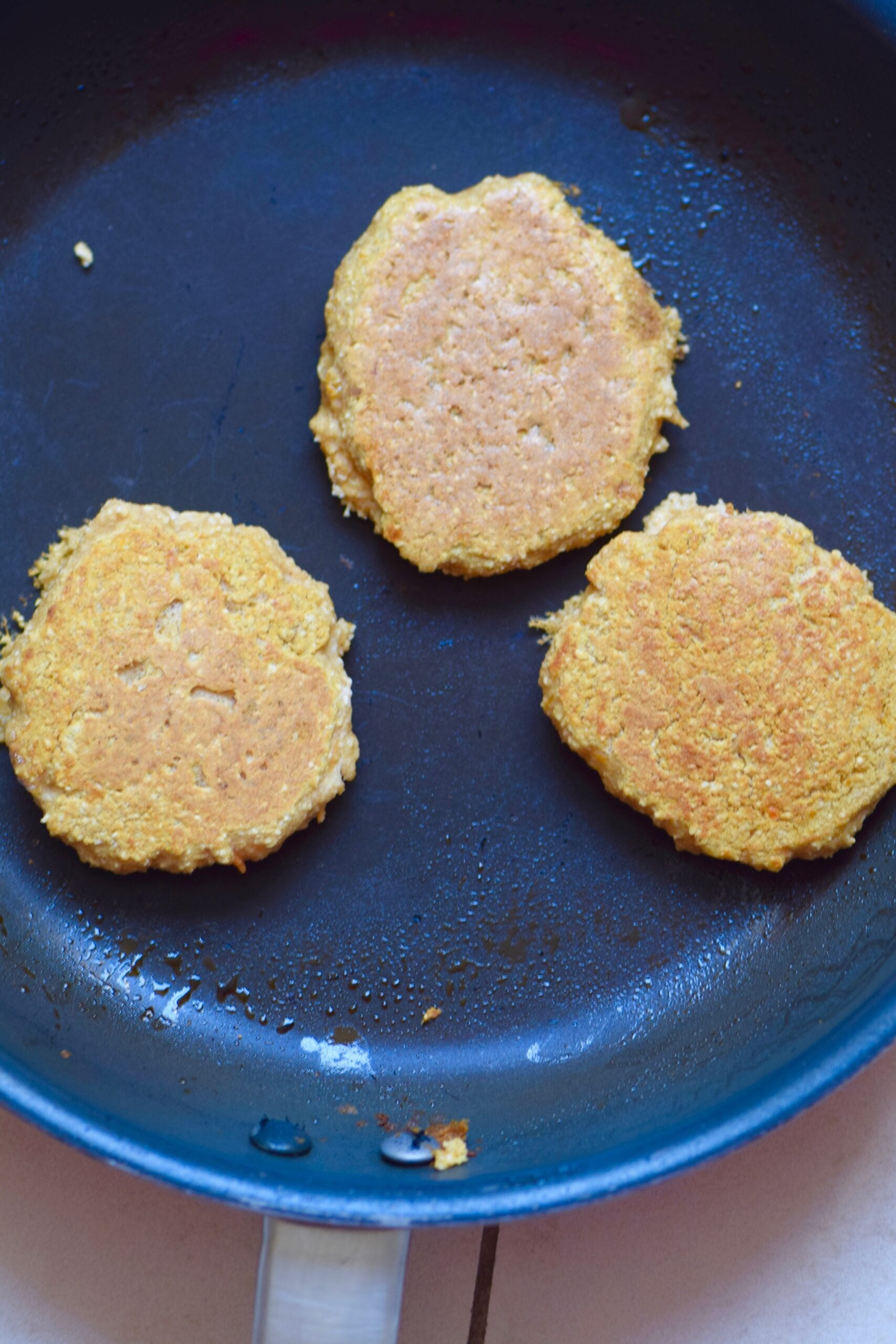 6.
Top with optional toppings and enjoy!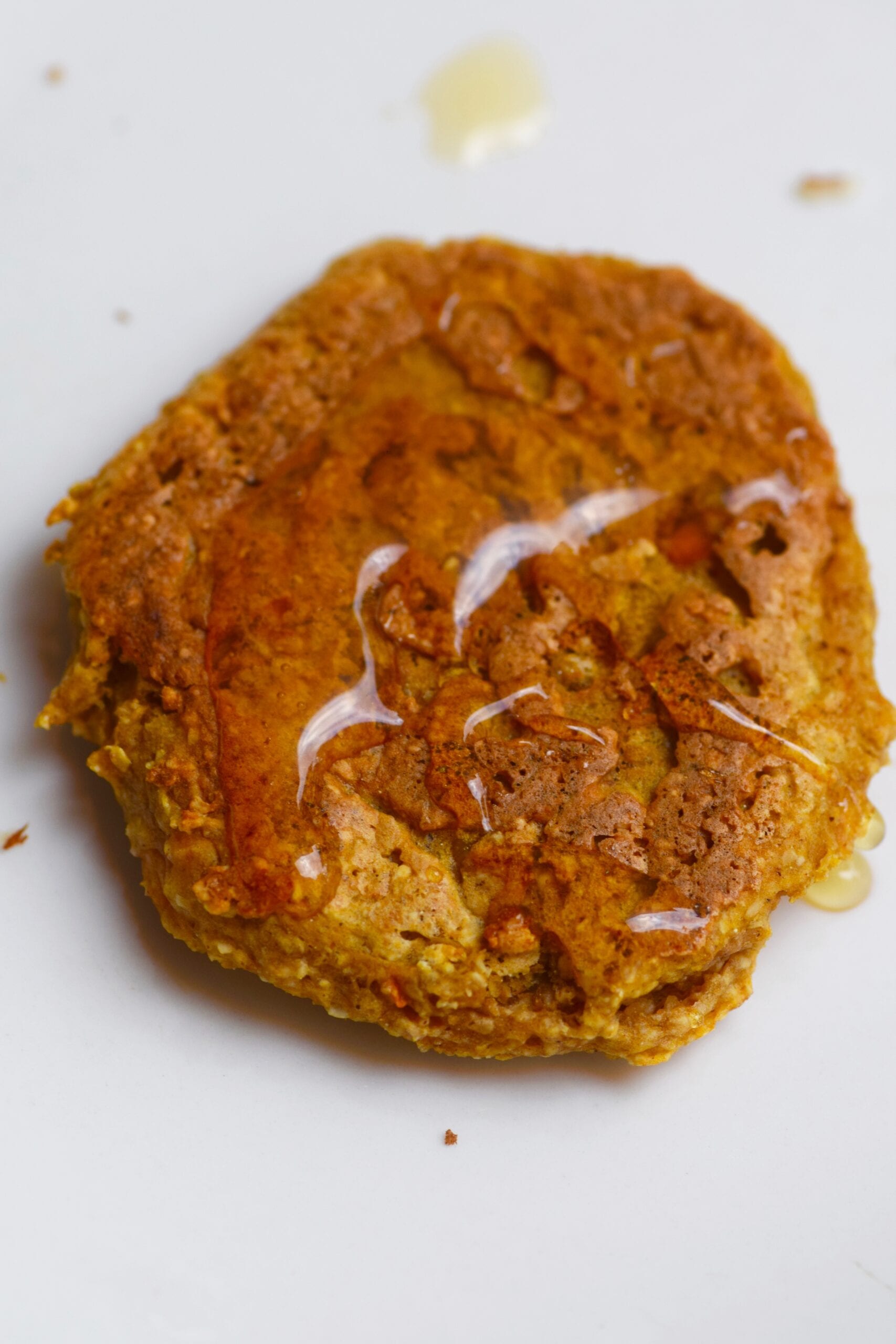 5 Pumpkin Pancake flavors
Some quick & easy recipe variations
APPLES & HONEY: Add some chopped apples and a drizzle of honey
EXTRA PUMPKIN: Add some extra pumpkin puree on-top with some crushed nuts and sugar-free syrup
BLUEBERRY COCONUT: Top with some blueberries, coconut and sugar-free syrup
NUT BUTTER : Top each pancake off with nut butter of choice
CINNAMON: Top each pancake with a dash of cinnamon or pumpkin spice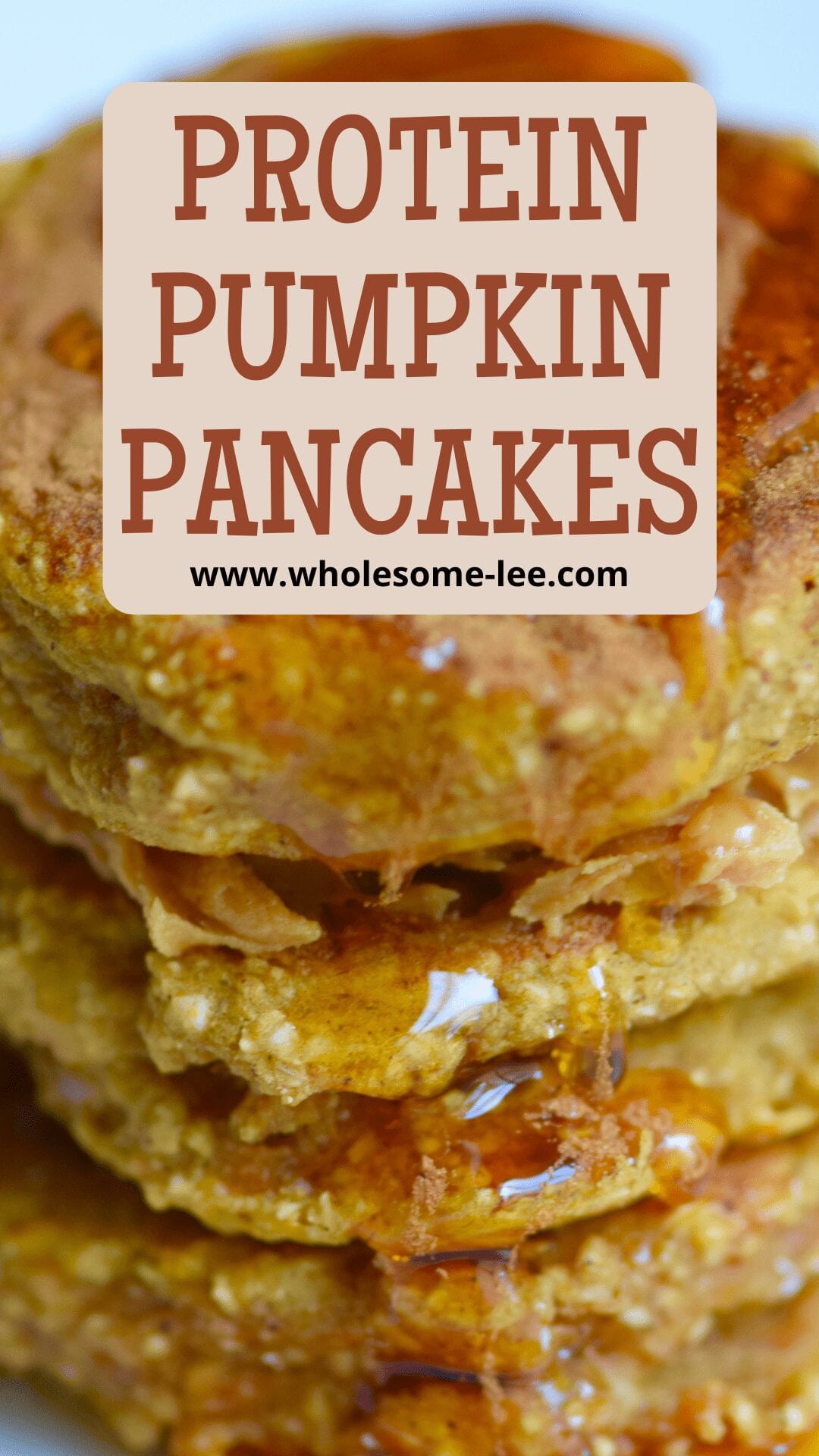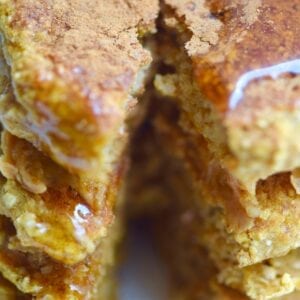 Protein Pumpkin Pancakes
The most delicious & easy pumpkin pancakes! These are a high protein breakfast pancake recipe that is high in fiber, refined sugar free and a delicious healthy breakfast idea! They perfect fall recipe, that has hints of pumpkin spice and vanilla. Perfect for if you're craving fluffy pancakes for breakfast
Ingredients
1½

cup

oat flour

160g

½

cup

pumpkin puree

120g

1

tsp

baking powder

1

tsp

baking soda

2/3

cup

milk of choice

I used almond

2

tbsp

vanilla protein powder

(optional)

2-3

tbsp

granulated sweetener of choice

1

egg

or chia egg if vegan

1

egg white

OR an additional tbsp milk of choice

Dash of

vanilla extract

Dash of

cinnamon or pumpkin spice
Instructions
Mix all ingredients above in a bowl to make a pancake batter

Spray a non-stick pan with some oil spray and heat on a medium heat

Scoop out 1-2 tbsp of the batter onto your pan. Let it cook on a low to medium heat for roughly 2-4 minutes . Once bubbles start to appear, flip pancake over.

Repeat with the rest of the batter until pancake mixture is finished.

Top with optional additional toppings of choice
Notes
Storing and freezer instructions
Store in an airtight container and delicious if warmed up in an oven or toaster
These pancakes can be frozen. I like to store them in freezer friendly bags or an airtight container