Crustless Pumpkin Pie
I have actually never had pumpkin pie with crust before? Is the crust even necessary? This pumpkin pie dish is absolutely delicious and is SO quick and easy. All you have to do is throw in all the ingredients into a high speed blender and you're done! This high fiber, amazing pumpkin pie recipe is the perfect sweet snack. It is low carb & the perfect volume eating dessert or snack.
For other pumpkin inspired recipes: try out my snacking pumpkin pie loaves, cheesecake pumpkin loaf or pumpkin pancakes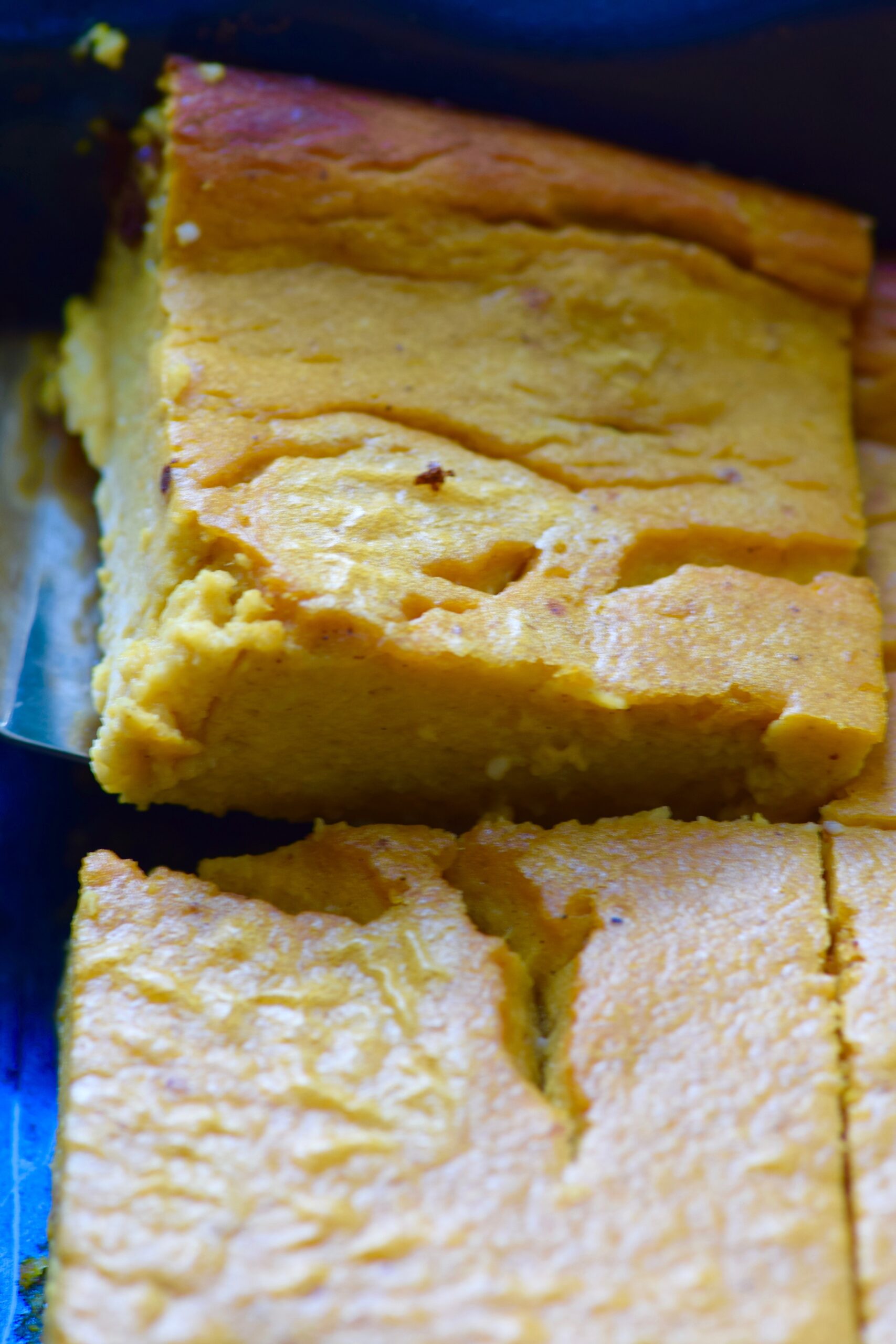 Protein Crustless Pumpkin Pie
I personally love enjoying these cold, straight out the fridge. But in colder months, some people may prefer them to be warmed up. Be sure to make the oats in a heatproof container if planning to heat up. If using yoghurt- do not heat up. Rather heat up your oats base first, then add the yoghurt on-top as a topping!
How To Make The Crustless Pumpkin Pie:
                                                                               Ingredients :
Oat flour: I make my own by blending oats in a high speed blender
Granulated sweetener of choice: I used a calorie free monk fruit sweetener, but any granulated sugar could work.
Fresh steamed pumpkin or canned pumpkin: Both work well
Eggs: Gives it a fluffy texture
Baking powder: To help it rise
Vanilla & cinnamon: for the added flavor
Low fat canned coconut milk: To make it deliciously rich
Method:
1.
In a high speed blender, blend all ingredients together
2.
Pour into a lined ramekin.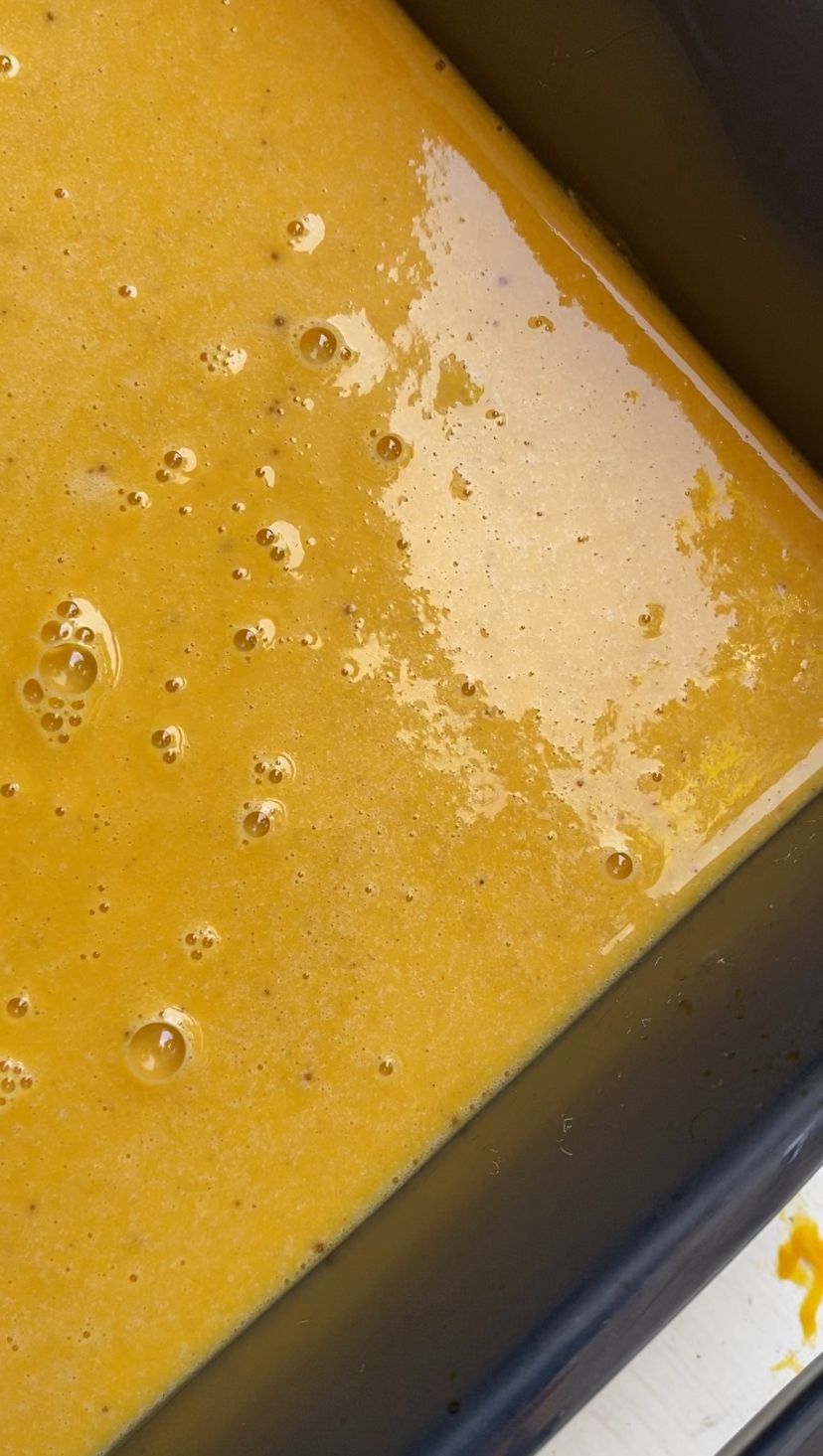 3.
Bake for 40-45 minutes until cooked through and slightly risen.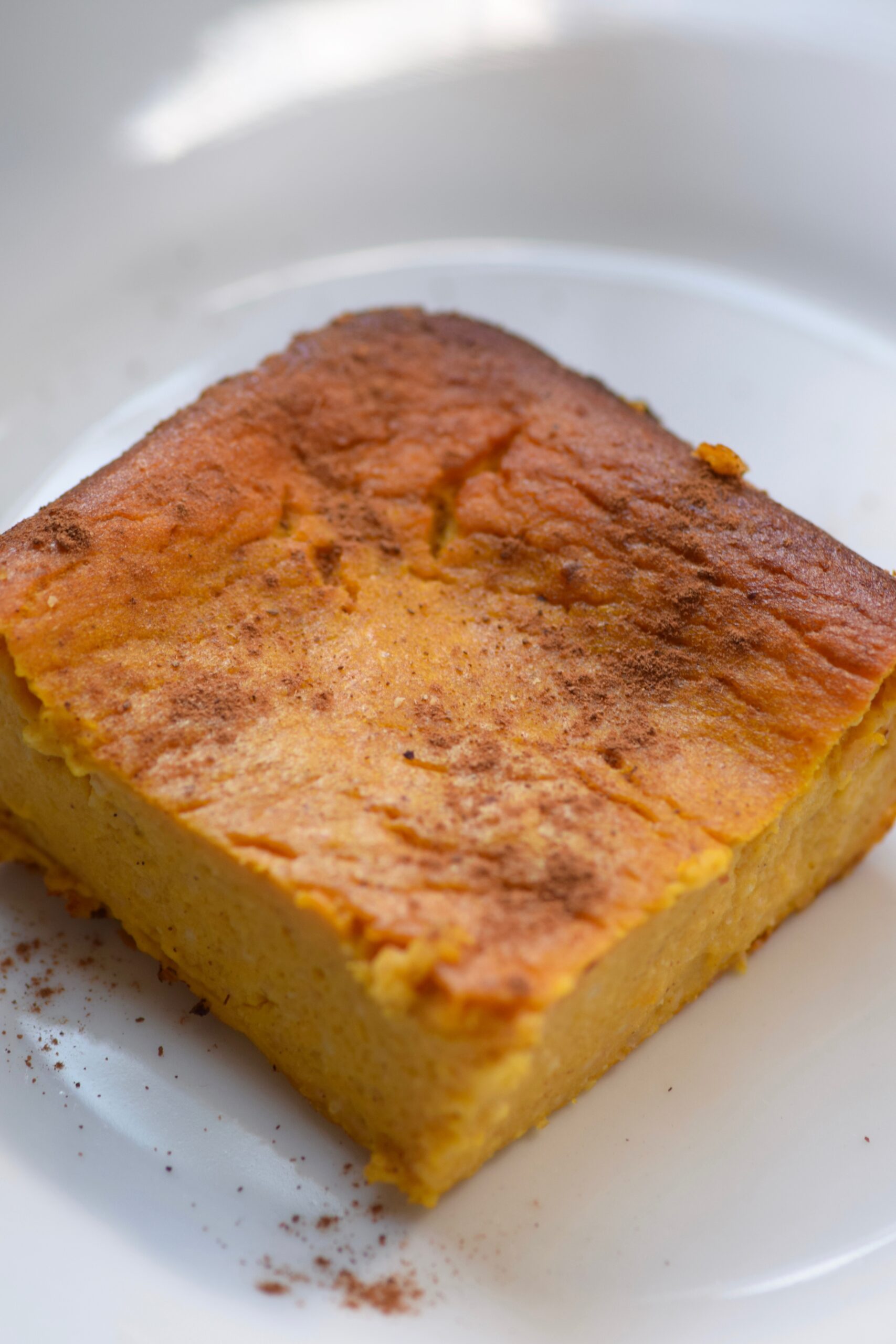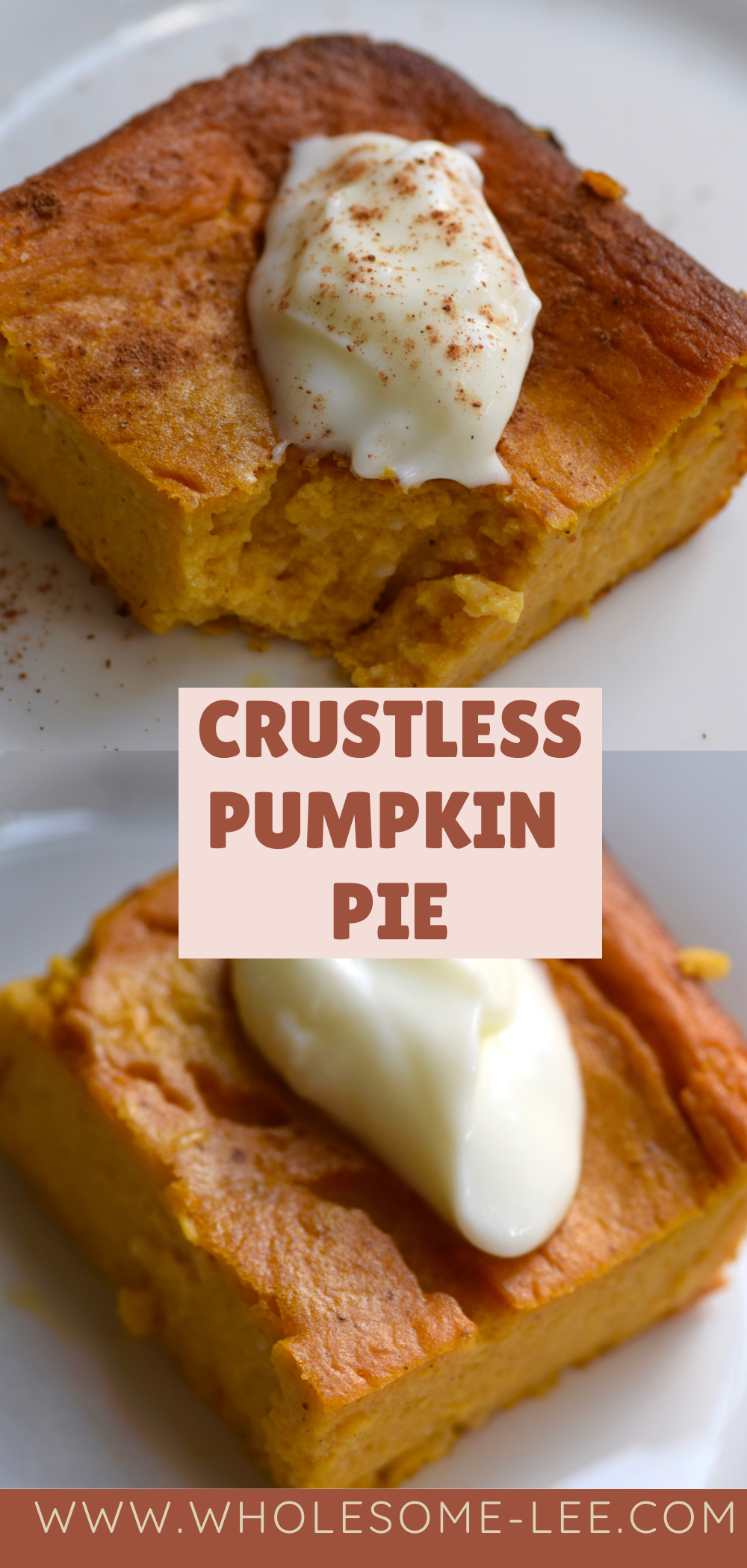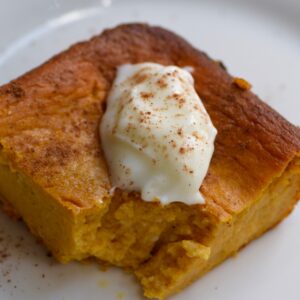 Crustless Pumpkin Pie
Wholesome Lee
The most delicious quick and easy crustless pumpkin pie recipe
Ingredients
2 pounds pumpkin
3 tbsp nut butter or oil of choice
½ cup granulated sweetener of choice 100g
3/4 cup low fat canned coconut milk
1 cup oat flour OR 1/2 cup oat flour 1/2 cup vanilla protein powder
4 egg
1 tsp vanilla
½ tsp pumpkin spice
2 tsp baking powder
Instructions
Preheat oven to 180 degrees celsius. Line a oven dish with oil spray and set aside.

Steam or boil your pumpkin until soft.

Using a food processor, place all your ingredients inside and combine until smooth. (Your batter may look a little runny but this is not an issue).

Place batter in the oven dish and bake for 40-45. Allow to cool fully before slicing
Nutrition
Calories: 100kcalCarbohydrates: 10.7gProtein: 4.3gFat: 5gFiber: 1.3gSugar: 2.8g