Snacking Pumpkin Protein Muffins
One of my favourite things to do daily is to pour myself a hot cup of tea and have an afternoon tea time snack while I sip on the tea. Typically, I like to read for something that is higher in protein & fiber to help keep me sustained until dinner time! Because I have such a sweet tooth, and more often I will reach for sweet foods over savory- It's usually a sweet treat! It's no secret that sweet treats typically are not loaded with protein, or fiber and are often packed with simple carbohydrates that leave you feeling hungry shortly after! That is why these pumpkin protein muffins are the most delicious snack packed with all the fiber and protein, that will help keep you full for longer.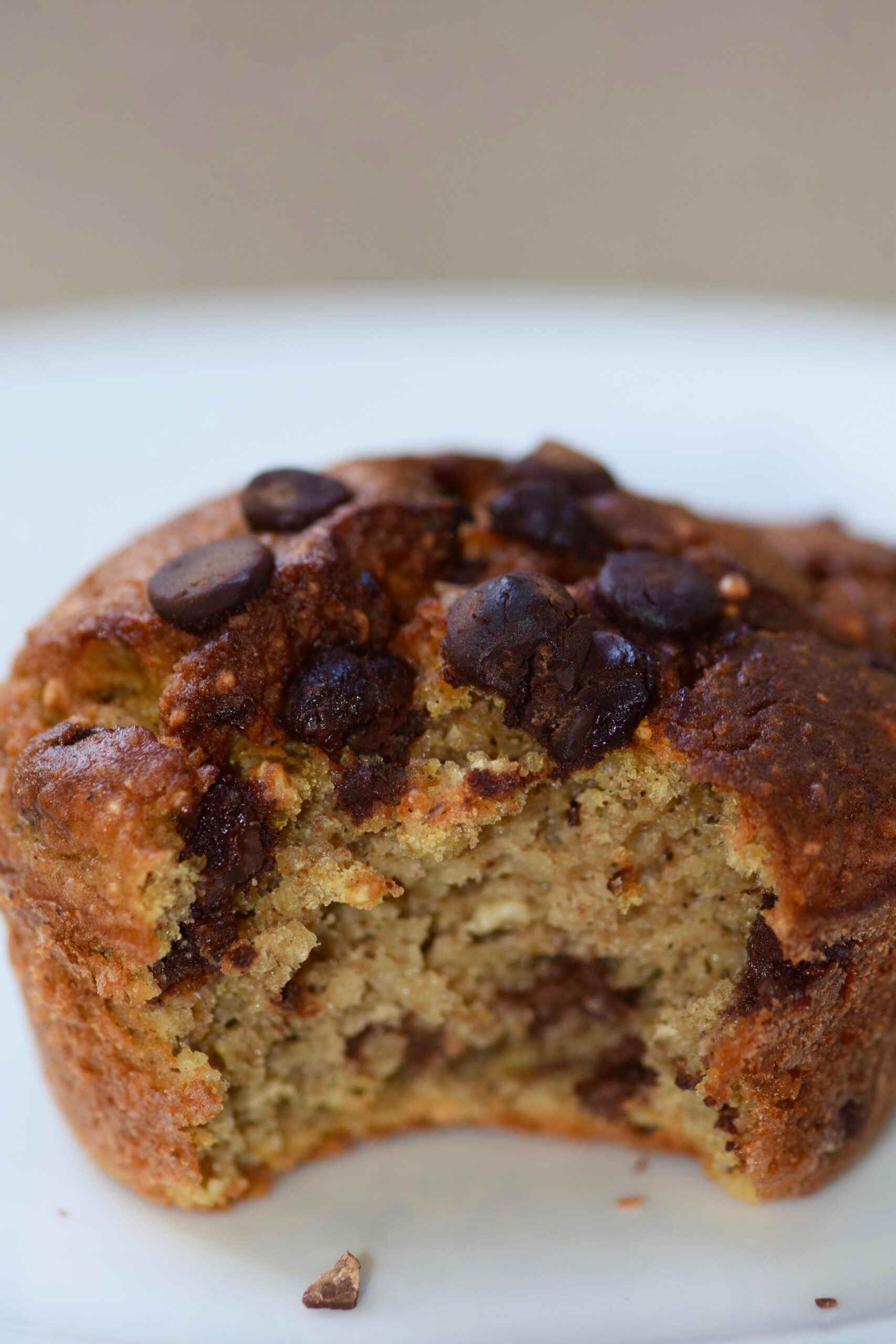 Fall Baking Recipes
When the leaves start to take on different shades, and the weather starts to cool down- I find myself wanting warm comfort foods and not the fresh fruits and summer salads that usually happens during summer. Some of my favourite fall recipes are my pumpkin pie cheesecake loaf, my apple pie bars and of corse my chewy pumpkin spice cookies.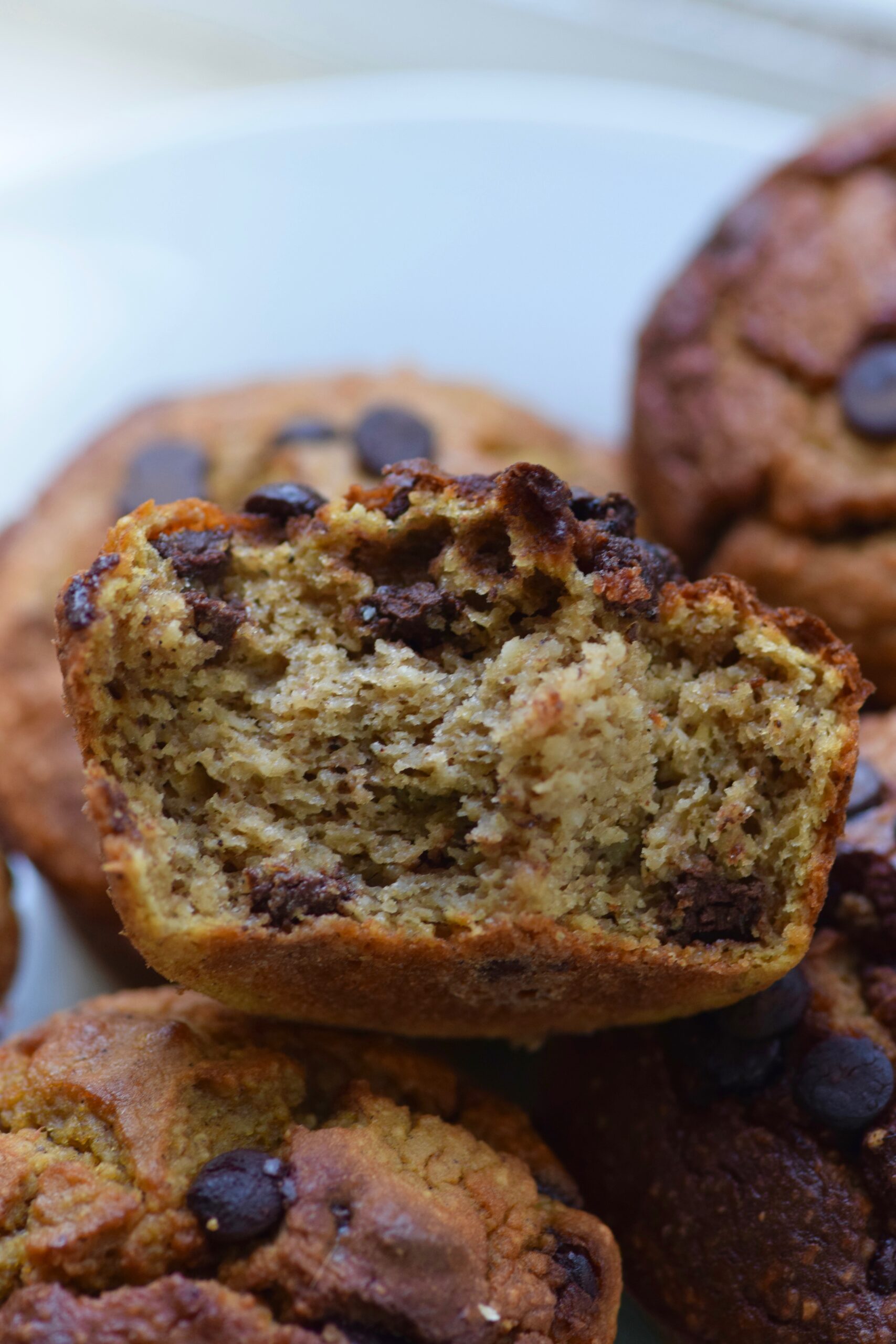 How To Make Oatmeal Breakfast Muffins:
                                                                               Ingredients:
Oat flour: Rolled oats work the best!
Granulated sweetener of choice: I used a calorie free monk fruit sweetener, but any granulated sugar could work.
Milk of choice: I used almond milk, but any milk of choice would work!
Eggs: Can be replace with a flax or chia seed egg
Vanilla protein powder: I find pea protein works best! But any protein powder would work (texture may be spongey if you're using whey)
Vanilla extract: Perfect to add that vanilla flavor
Pumpkin Puree: You can use canned pumpkin puree or any pumpkin puree of choice
Yoghurt: I use plain low fat yoghurt but any yoghurt could work! Flavoured yoghurt works as well. 
Baking powder & soda: Essential for the perfect rise
Method:
1.
Mix all ingredients in a mixing bowl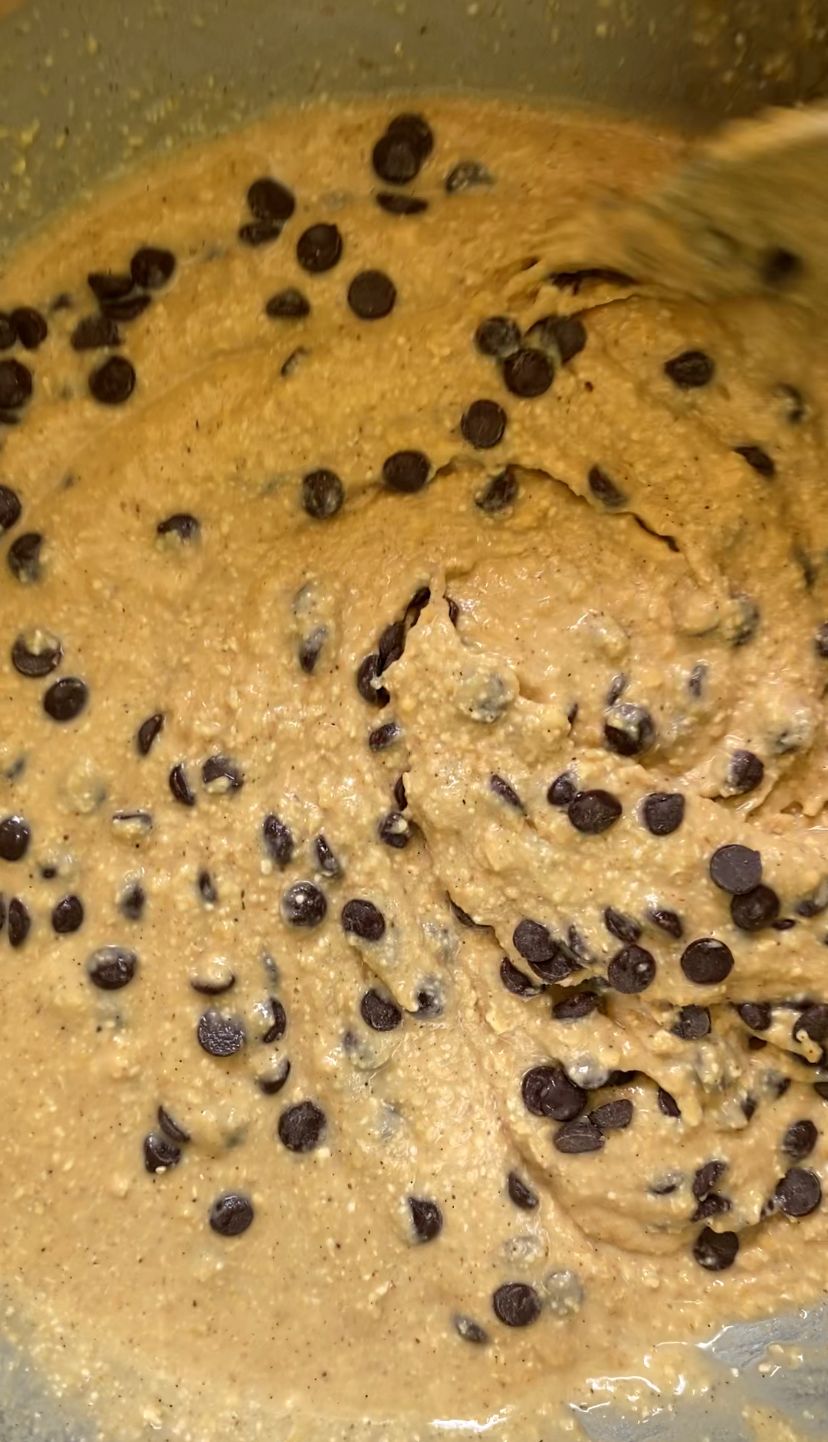 2.
Line a muffin tin with muffin tin liners and place 2 tbsp of the batter inside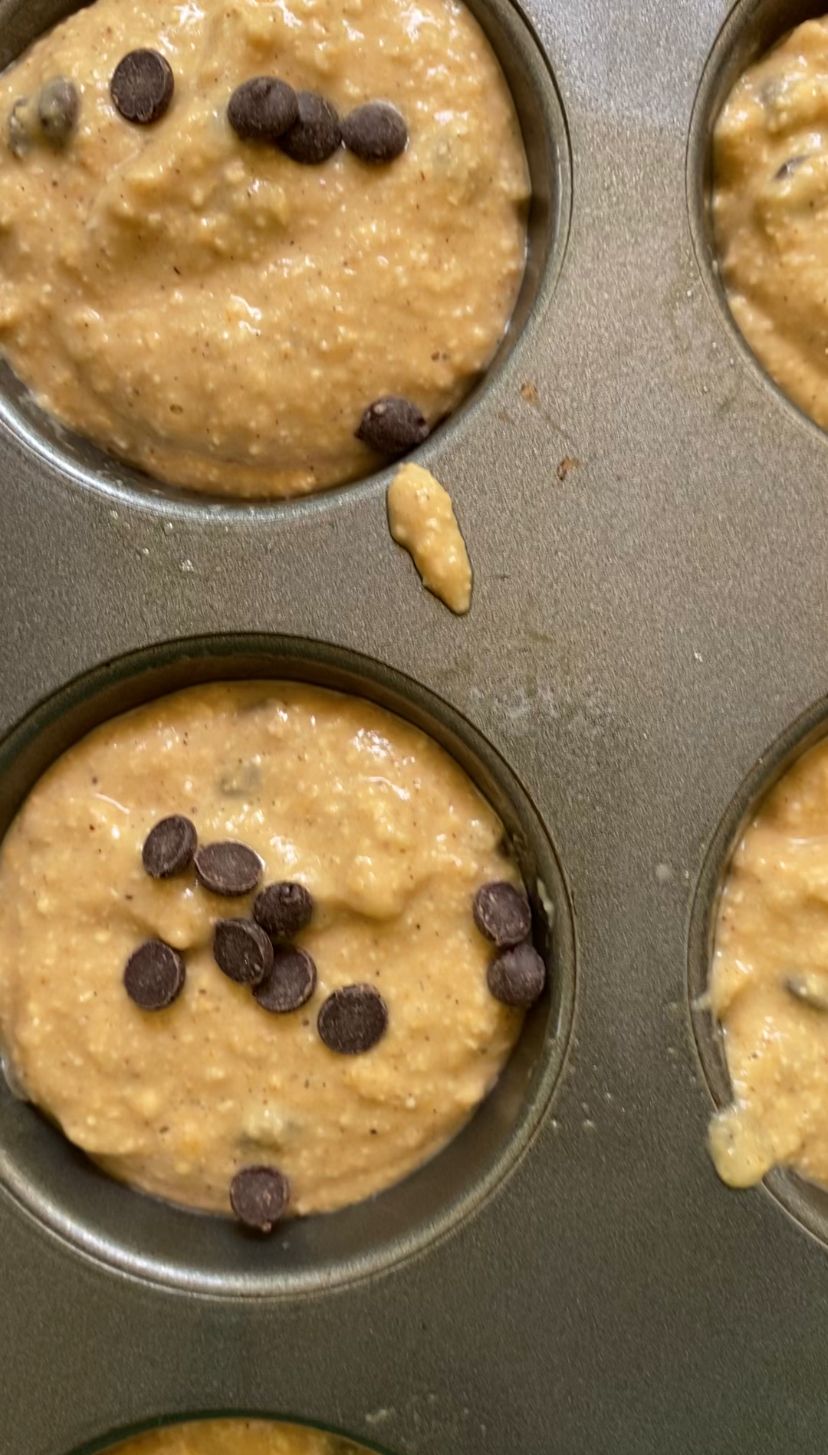 3.
Bake for 10-15 minutes until a skewer comes out clean.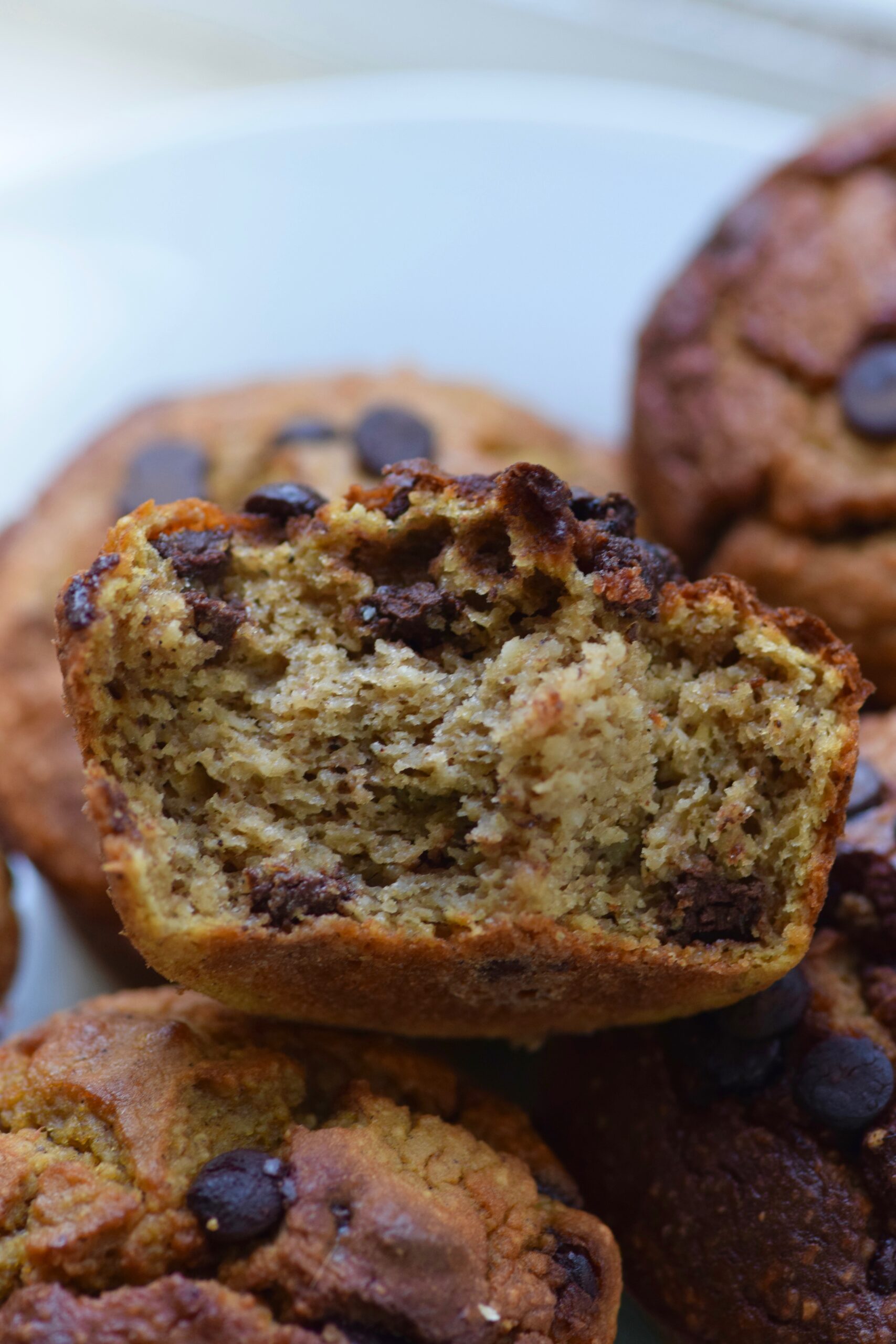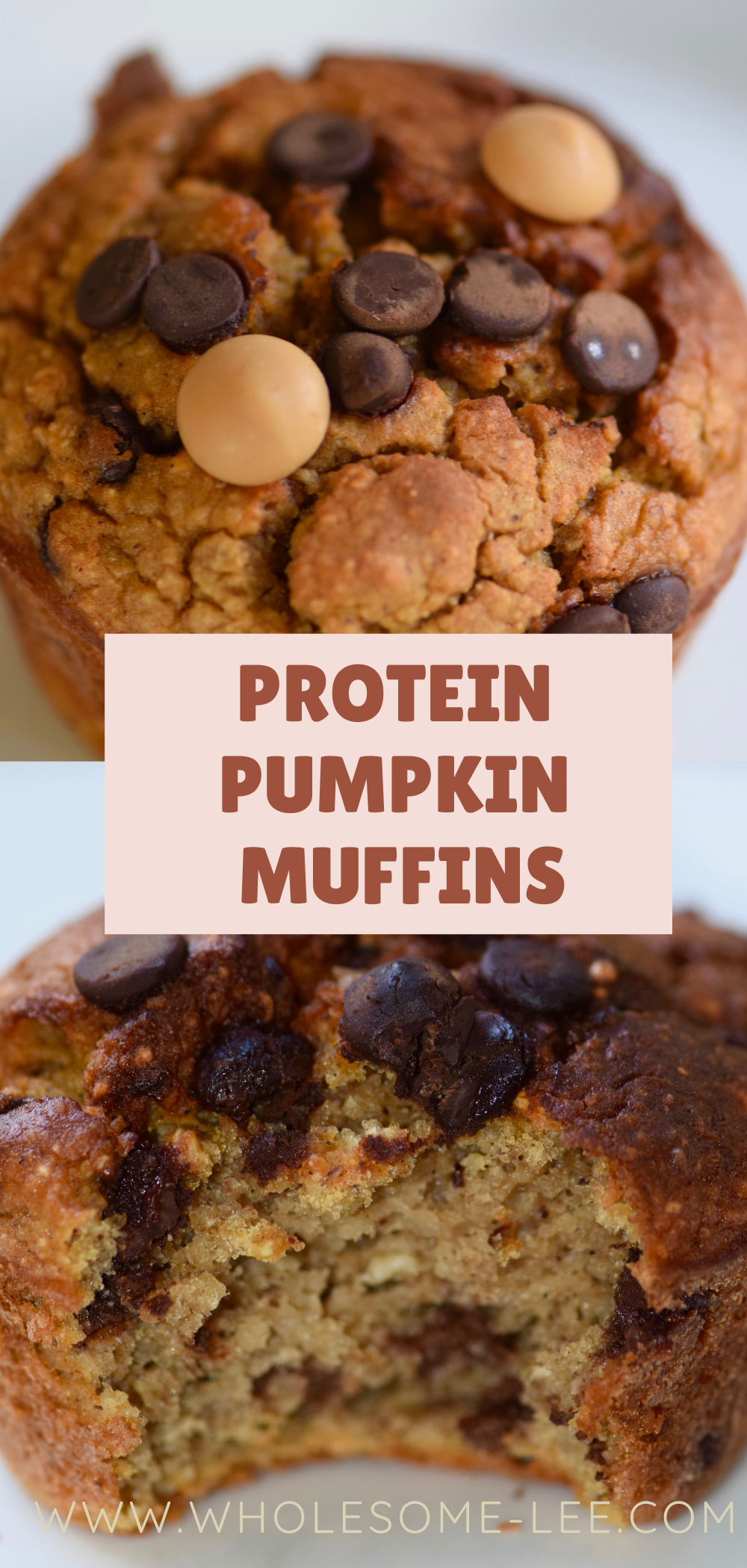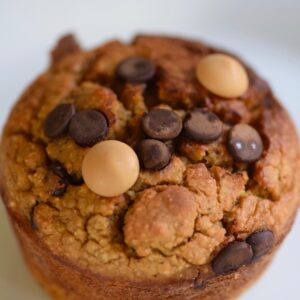 Pumpkin Protein Muffins
Wholesome Lee
The most delicious high protein, high fiber pumpkin cheesecake bread. With a light and fluffy texture, this recipe will be made on repeat for fall and is just SO delicious! 
Ingredients
2 cups oat flour 208g
⅔ cups vanilla pea protein powder 236g
1 tsp baking powder
1 tsp baking soda
¼-½ cup granulated sweetener of choice 50g-100g
½ cup pumpkin puree 122g
½ cup yoghurt 122g
½-1 cup milk of choice (Depending on your protein powder)
3 eggs
½ cup chocolate chips 112g
1 tsp cinnamon or pumpkin spice
Instructions
Preheat oven to 180 degrees celsius. Line a muffin pan with oil/ non-stick muffin cups.

Mix all dry ingredients into a bowl.

Combine all your wet ingredients in a separate bowl. (Leave out your milk so that you can gradually add it when you mix the wet and dry ingredients)

Mix your wet ingredients into your dry. Add as much milk as you need ( Different protein powders need different amounts. Pea protein needs the full cup, while other proteins often only need 1/2 cup. You're looking for a runny mixture). Stir in your chocolate chips.

Pour batter into the muffin tray, and top with extra toppings if desired

Bake for roughly 12-15 mins or until a toothpick comes out clean!
Nutrition
Calories: 187kcalCarbohydrates: 21.5gProtein: 14gFat: 5.2gFiber: 3.2gSugar: 3g