The Best Chocolate Chip Cookies
It's been just a minute since I have created a decadent chocolate chip cookie recipe. With my healthy chocolate chip cookie recipe getting thousands of remakes every week, I though it was time to create another recipe!
This recipe is geared towards one thing. Being ultra delicious and decadent, while including nutritious ingredients!
Healthy Chocolate Chip Cookies
Traditional chocolate chip cookies are often loaded with heaps of butter, sugar & white flour. Now while this may be delicious, and can absolutely fit in- if you're anything like me and always on the lookout for healthier alternatives that are higher in fiber, taste just as good and lower in calories- then this recipe is for you! With 1/4 the amount of sugar and butter than traditional recipes, this cookie recipe is DELICIOUS and definitely satisfies any craving! These really are the best healthy chocolate chip cookies for any cookie lover!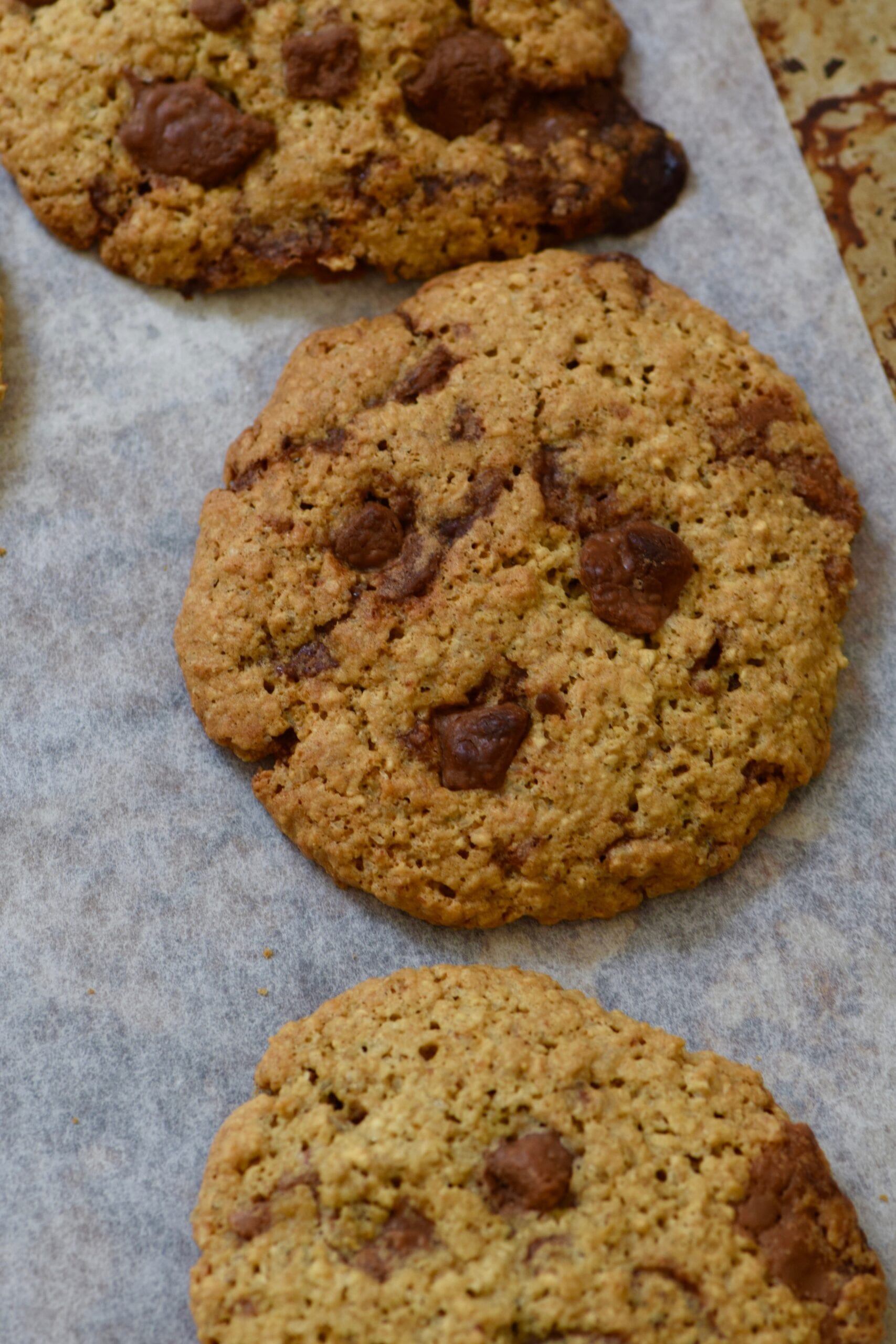 Oatmeal Chocolate Chip Cookies
I LOVE oatmeal cookies. With my healthy cookie cereal, brownie cookies, 40 calorie cookies, you name it- it has oatmeal in it!
Why? Because I find oat flour to be extremely cost effective, higher in fiber and helps keep me full for longer over having normal white flour. Mik doesn't even like oatmeal, but he LOVES these cookies and can't get enough! Furthermore, you do not even notice the oat flour and it tastes like normal flour except with added benefits!
Chewy Chocolate Chip Cookies
What is your definition of the best chocolate chip cookies? For me, that can mean two things. Either it is crunchy on the outside, and chewy on the inside. Or it is soft baked, ultra decadent and delicious. With my almond butter chewy cookies always being a hit, I decided to make a chewy chocolate chip cookie. Make sure to store them in an appropriate air tight container to ensure that they keep their delicious chewy texture!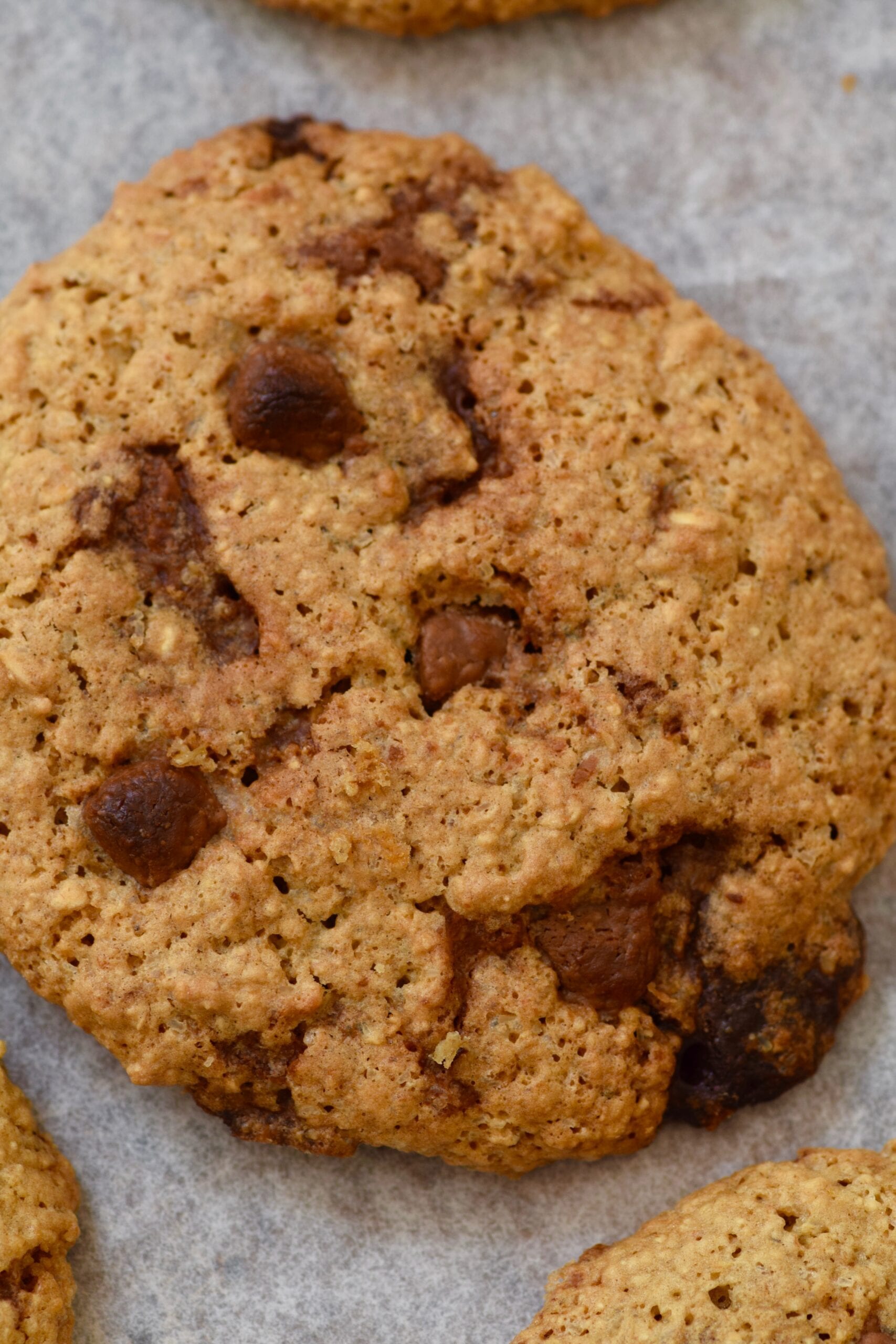 How To Make Chocolate Chip Cookies:
Oat flour: I blend oats in a high speed blender to make my own.
Arrow root powder: You can replace this with corn starch if preferred!
Granulated sweetener of choice: For calorie free, golden monk fruit sweetener works best! But if it doesn't agree with you- coconut sugar is great too! You could veen use normal sugar if you don't mind it having a little sugar
Eggs: Can be replace with a flax or chia seed egg
Butter: Can be replaced with oil of choice
Vanilla extract: Perfect to add that vanilla flavor
Baking soda: Essential to allow the cookie to rise
Chocolate chips: Most important ingredient for these choc chip cookies!
Method:
1.
Mix all ingredients in a mixing bowl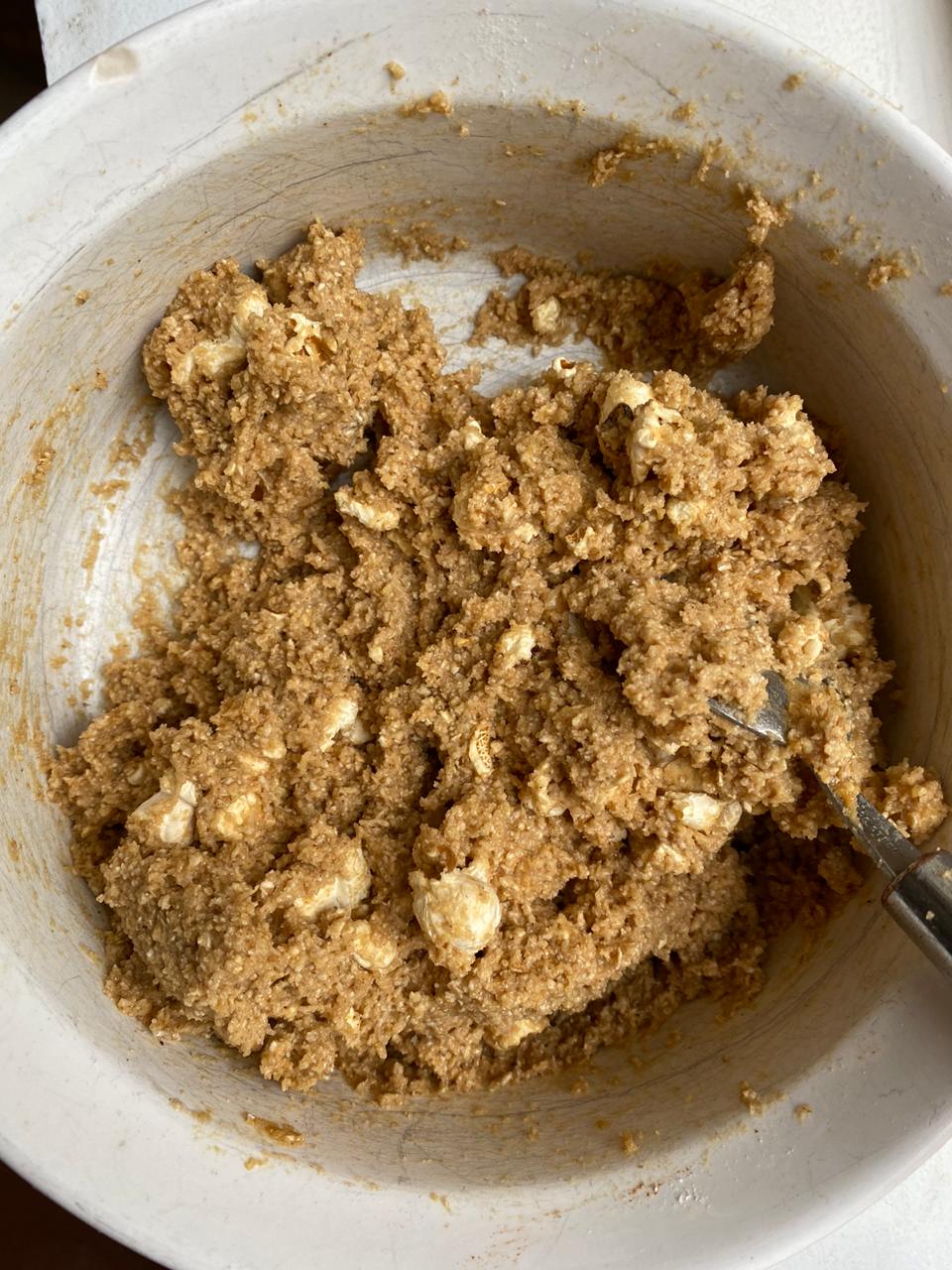 2.
Scoop out your cookie batter onto a lined baking sheet. Press down with a fork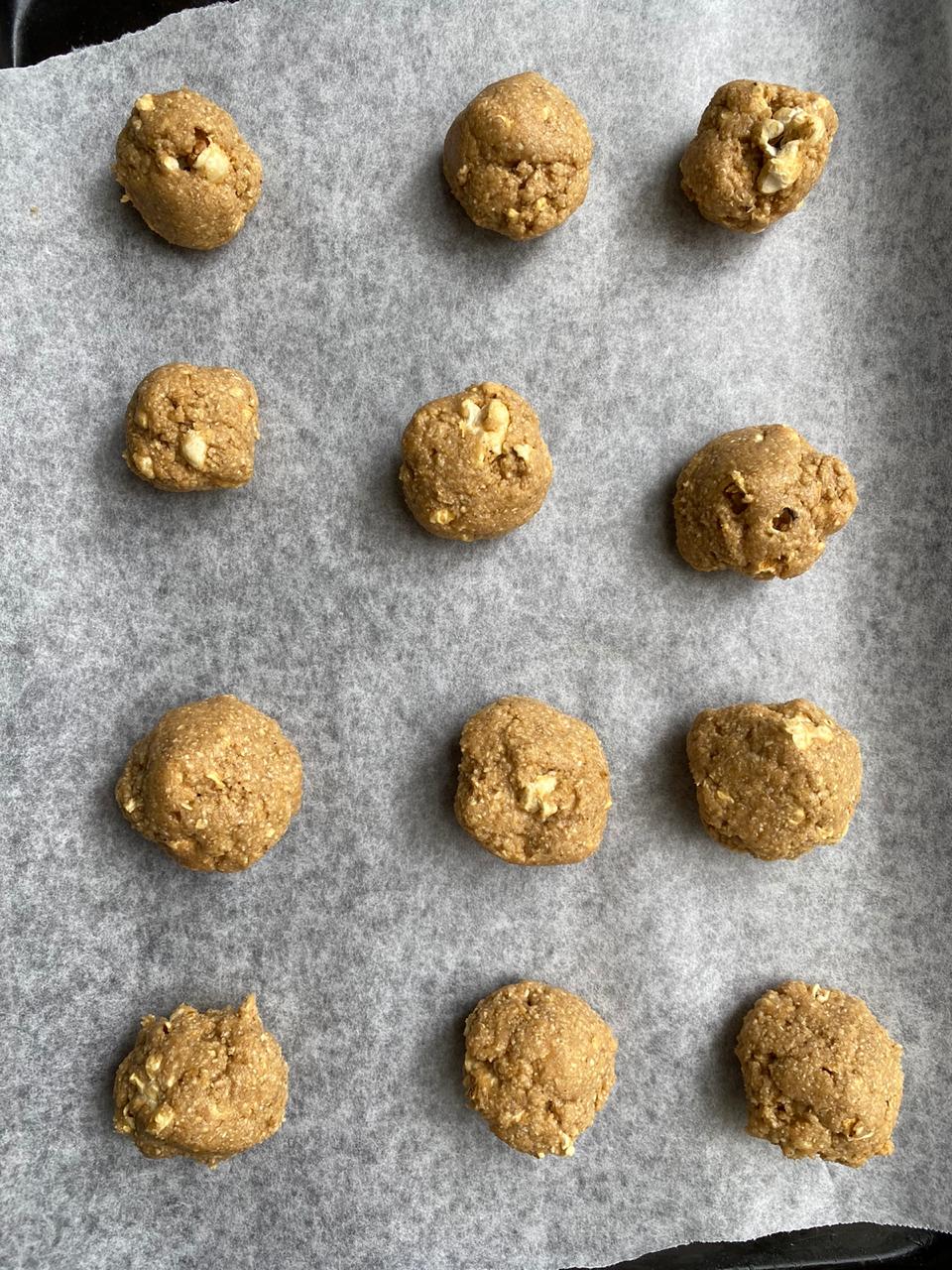 4.
Bake in oven until golden brown and enjoy!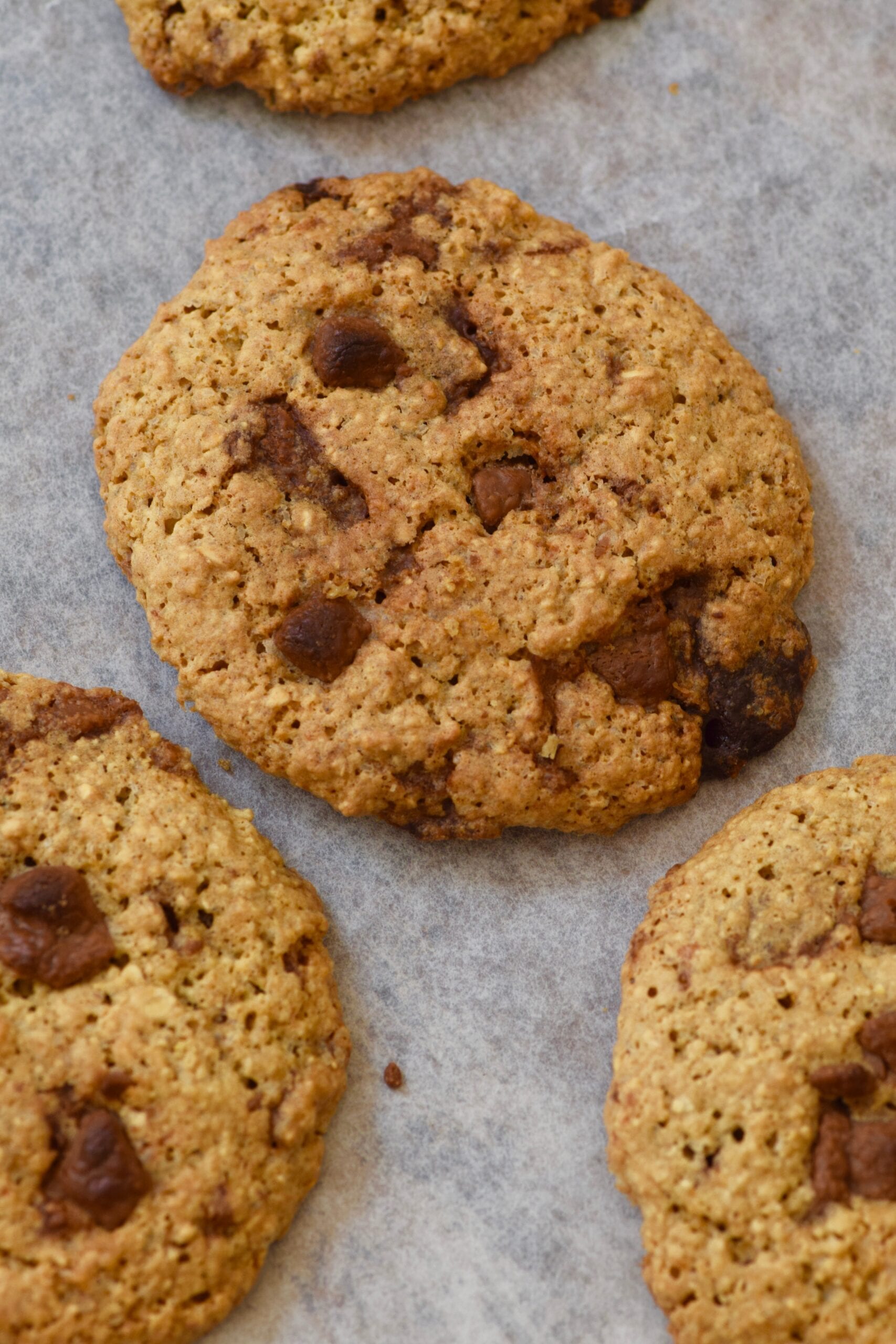 5 Chocolate Chip Cookie Recipes:
Salted: add a sprinkle of sea salt
 Milk chocolate: Use milk chocolate chips
Double trouble: Use a mix of dark or milk choc chips
Coconut: Add some toasted coconut
Nutella: Add some crushed hazelnuts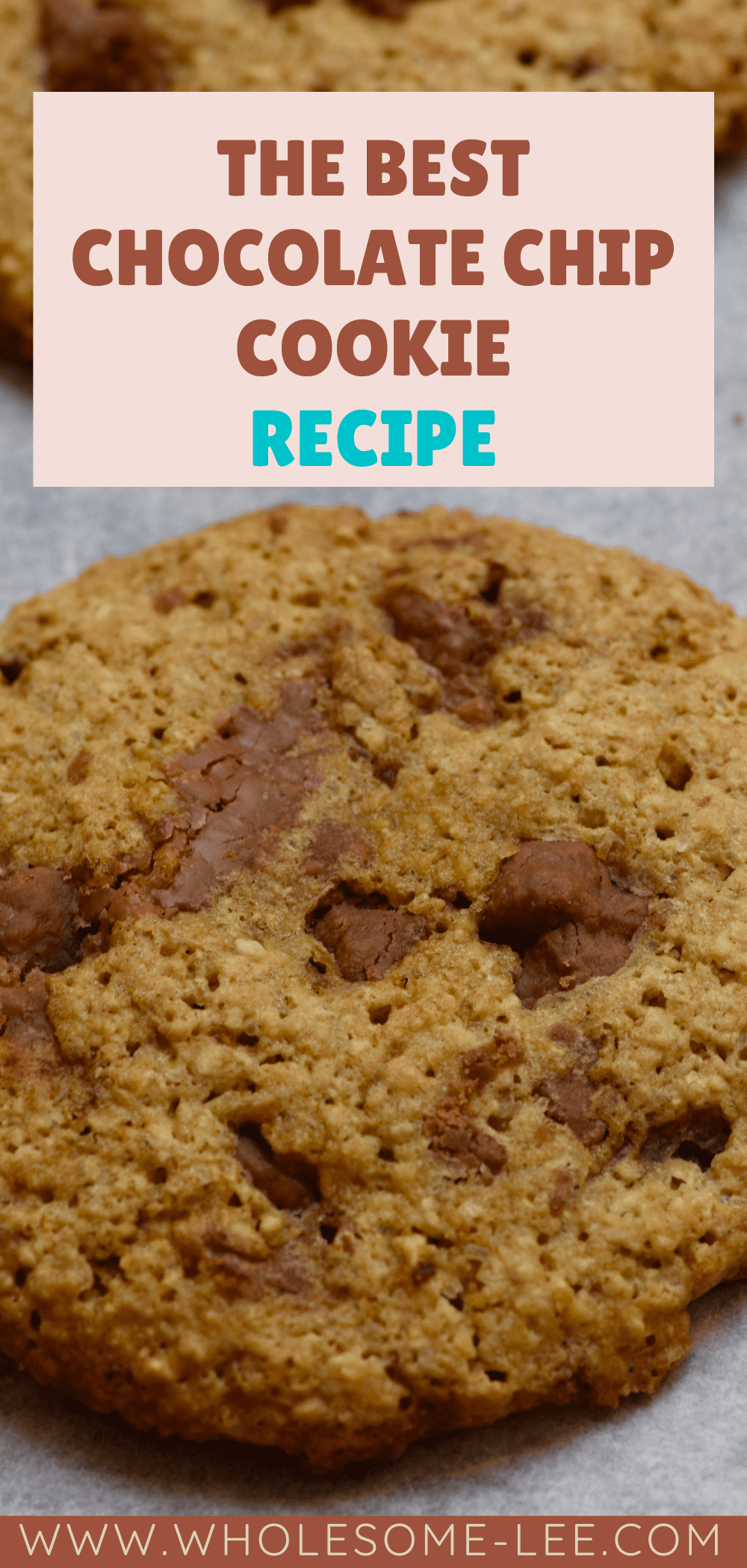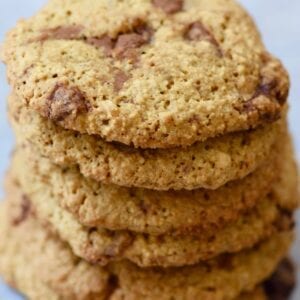 The Best Chocolate Chip Cookies
Wholesome Lee
Crunchy on the outside, soft and chewy on the inside! These ultra decadent best chocolate chip cookies are a quick and easy one bowl healthy alternative recipe!
Ingredients
1½ cups oat flour 572g
¼ cup corn starch 32g
½ cup granulated sweetener of choice 100g
⅔ tsp baking powder
2 eggs or flax eggs
¼ cup butter 57g
½ cup chocolate chips 112g
1 tsp vanilla extract
Pinch of salt
Instructions
Preheat oven to 180 degrees celsius. Line and grease a cookie tray.

In a large mixing bowl, combine all the ingredients above.

Using a tablespoon, scoop out your cookie onto your lined cookie tray. Press down with a fork into a cookie shape.

Bake in the oven until golden brown (10-12 minutes)

Allow to cool before storing!
Nutrition
Calories: 147kcalCarbohydrates: 20gProtein: 4.2gFat: 5.5gFiber: 1.7gSugar: 3g